A Greeting Card and a Place Card with Drawing Gum Text painted over with Watercolours
A Greeting Card and a Place Card with Drawing Gum Text painted over with Watercolours
Watercolours are painted over text written with drawing gum on greetings and place cards. They are decorated further with tags painted with watercolours.
How to do it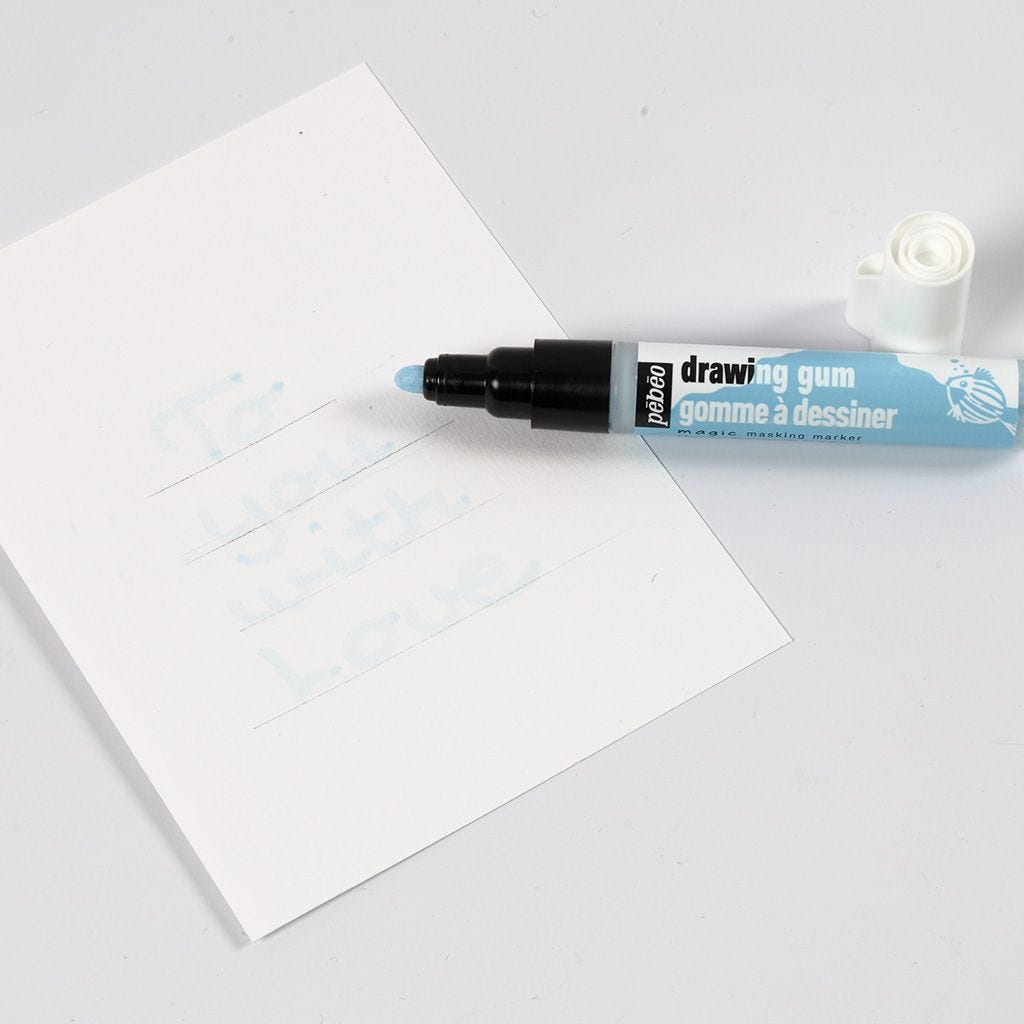 1
Write text on a piece of watercolour paper using a drawing gum marker. Leave to dry.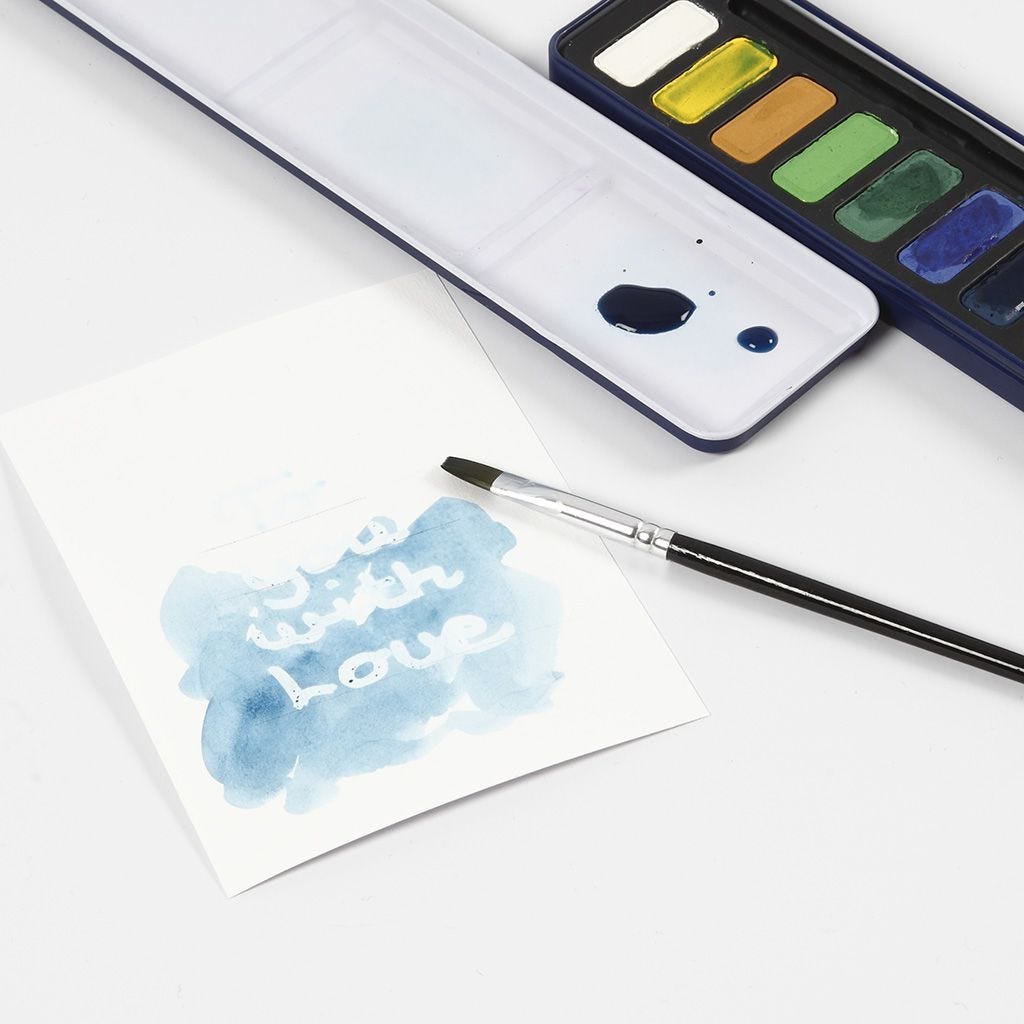 2
Paint with watercolours diluted with a lot of water. Leave the paper to dry completely.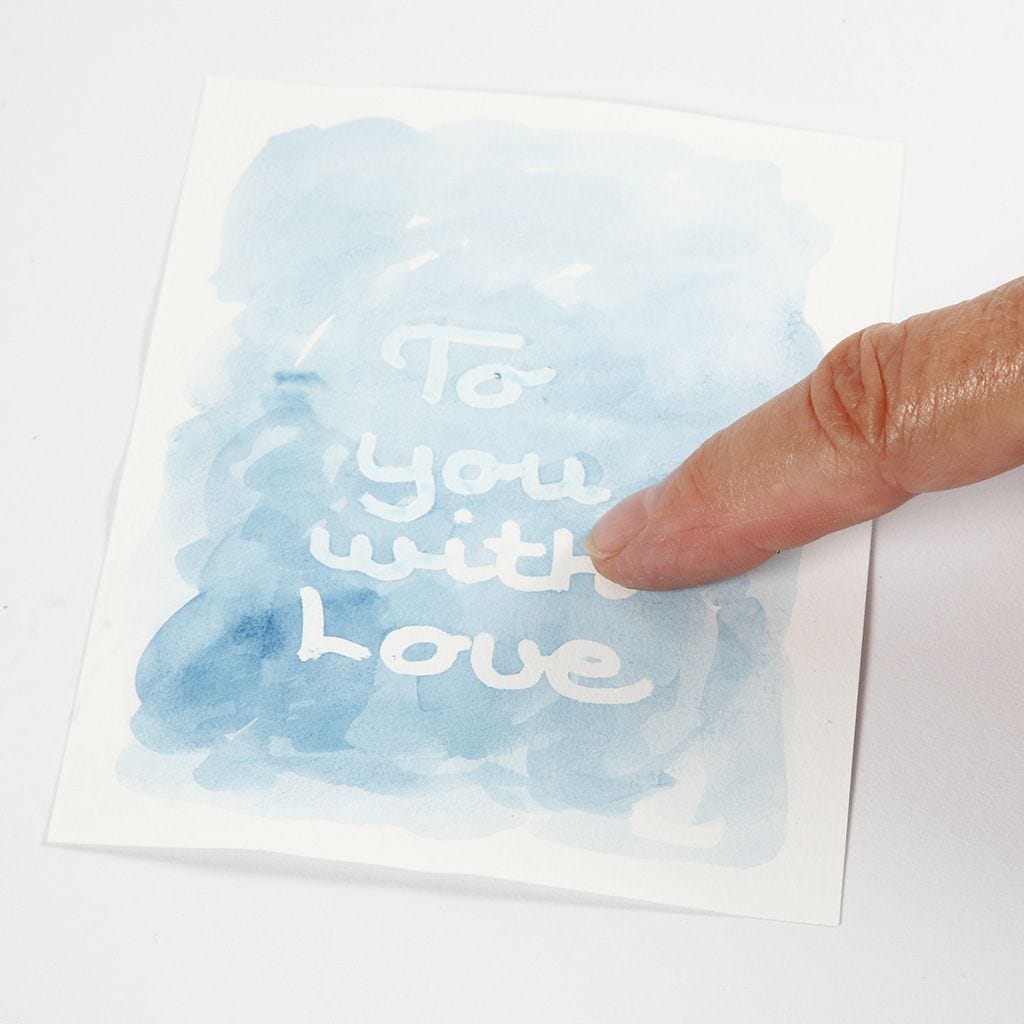 3
Rub off the drawing gum coating.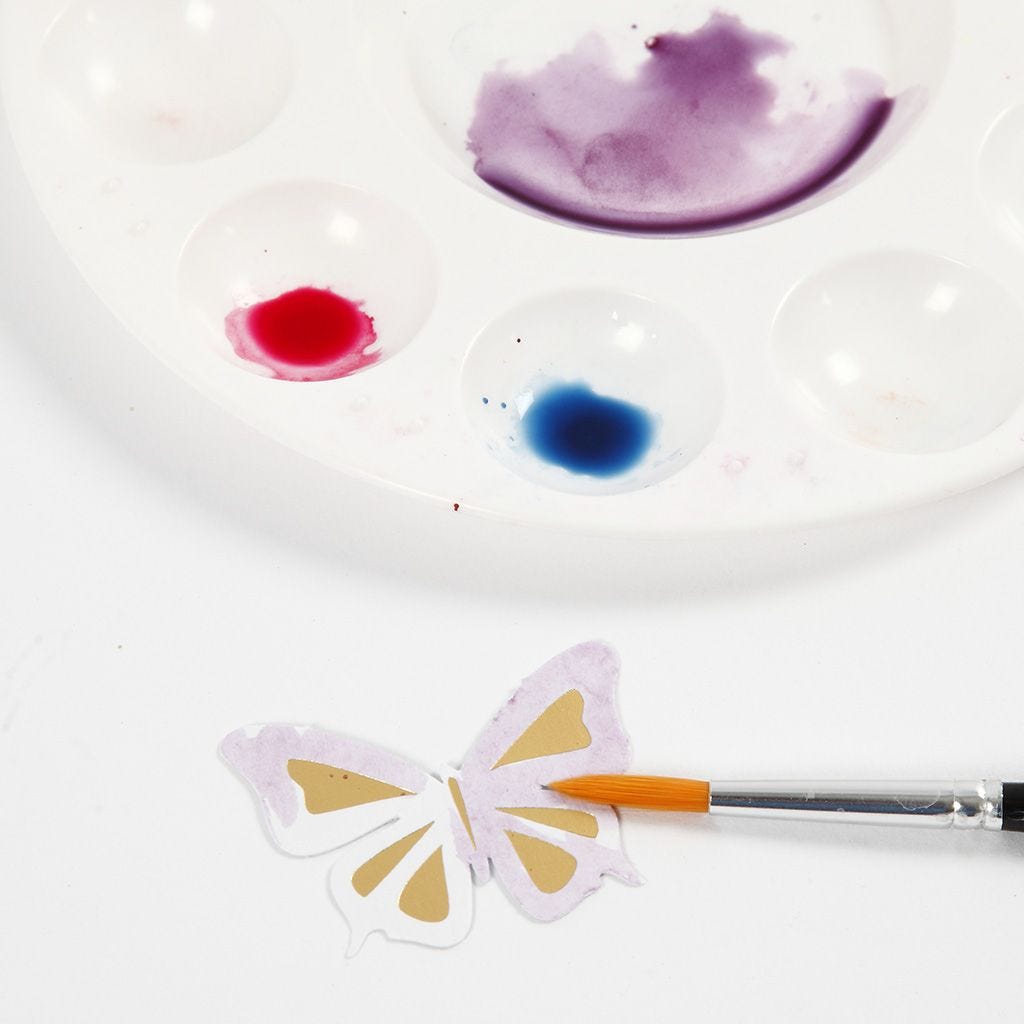 4
Paint the watercolour tag with well- diluted paint.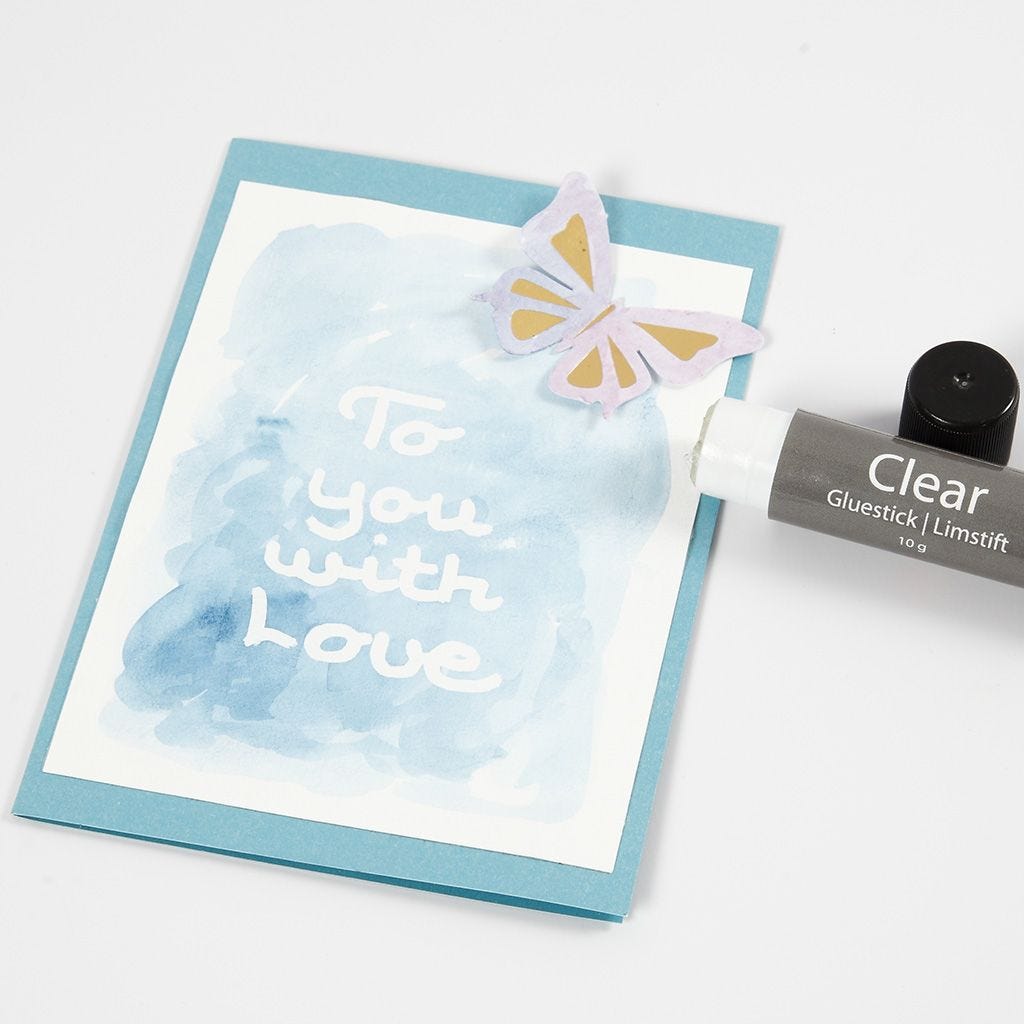 5
Attach the watercolour paper and the tag onto the greeting card using a glue stick.