A Gold Bead Chain Necklace with Charms in a Pendant
A Gold Bead Chain Necklace with Charms in a Pendant
A gold bead chain necklace with charms in pendants. One is made from a ball head pin with a bead cap and a freshwater pearl. The other is a gold bead. A round jump ring is attached to each pendant and then to a spacer bead. How to do it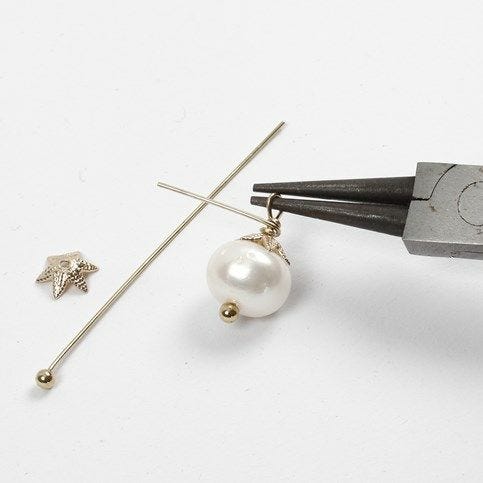 1.
Put a bead cap and a freshwater pearl onto a ball head pin. Twist to make a loop using round nose pliers and cut off the excess pin. See "Jewellery School", idea No. 12280 on our website for further instructions.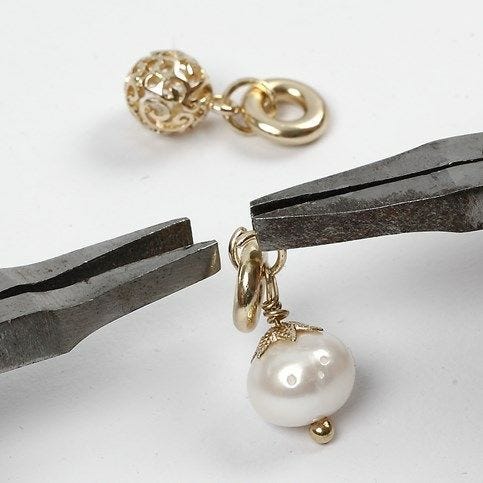 2.
Use round jump rings for attaching each charm onto a gold spacer bead.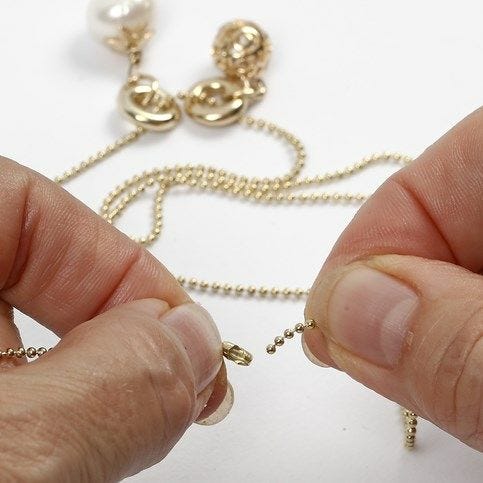 3.
Thread the two charms (which are attached to spacer beads) onto the bead chain necklace. Adjust to the desired length and fasten the chain with the outer small bead inside the collar fastener at the opposite end.
Copyright © 2013-present Magento, Inc. All rights reserved.