A glittery Greeting Card with a Manilla Tag in a decorative Metal Clip
This greeting card with glitter is decorated with a manilla tag with a punched-out design. A gold metal clip with a shiny star is attached to the manilla tag. The manilla tag is tied onto the greeting card with a piece of gold thread in the two small holes made in the greeting card.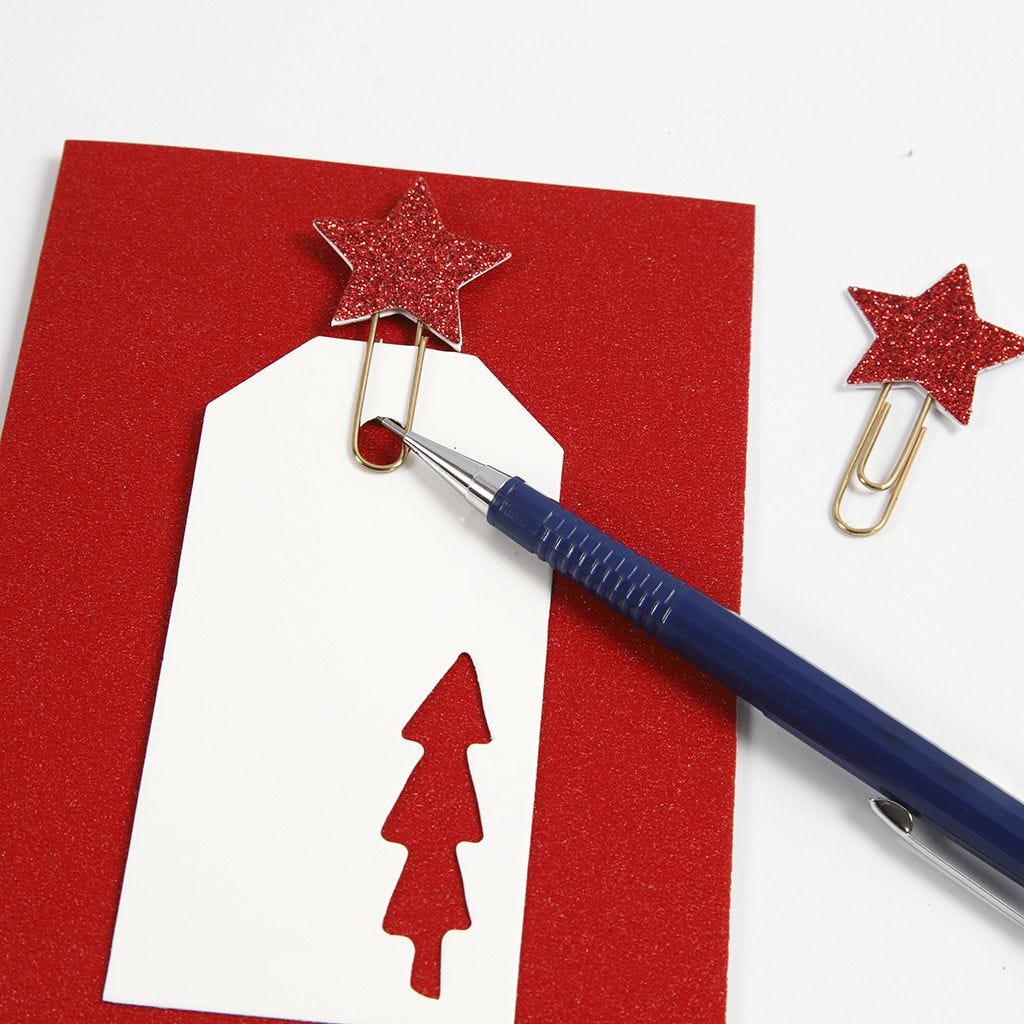 1.
Attach the metal clip onto the manilla tag and place the parts onto the front of the greeting card for measuring. Use a pencil to put a mark inside the top of the hole of the manilla tag and just above the edge of the tag.