A glittery Greeting Card with a Manilla Tag in a decorative Metal Clip
A glittery Greeting Card with a Manilla Tag in a decorative Metal Clip
This greeting card with glitter is decorated with a manilla tag with a punched-out design. A gold metal clip with a shiny star is attached to the manilla tag. The manilla tag is tied onto the greeting card with a piece of gold thread in the two small holes made in the greeting card.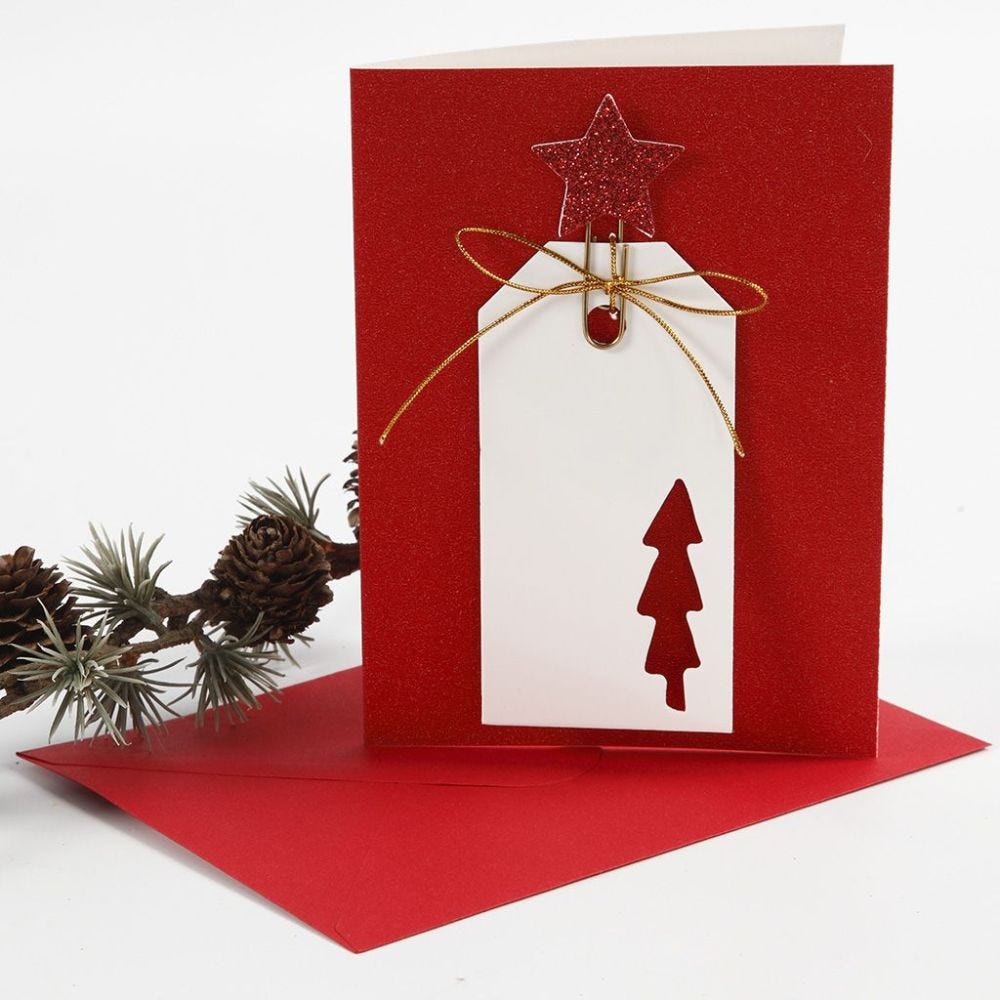 How to do it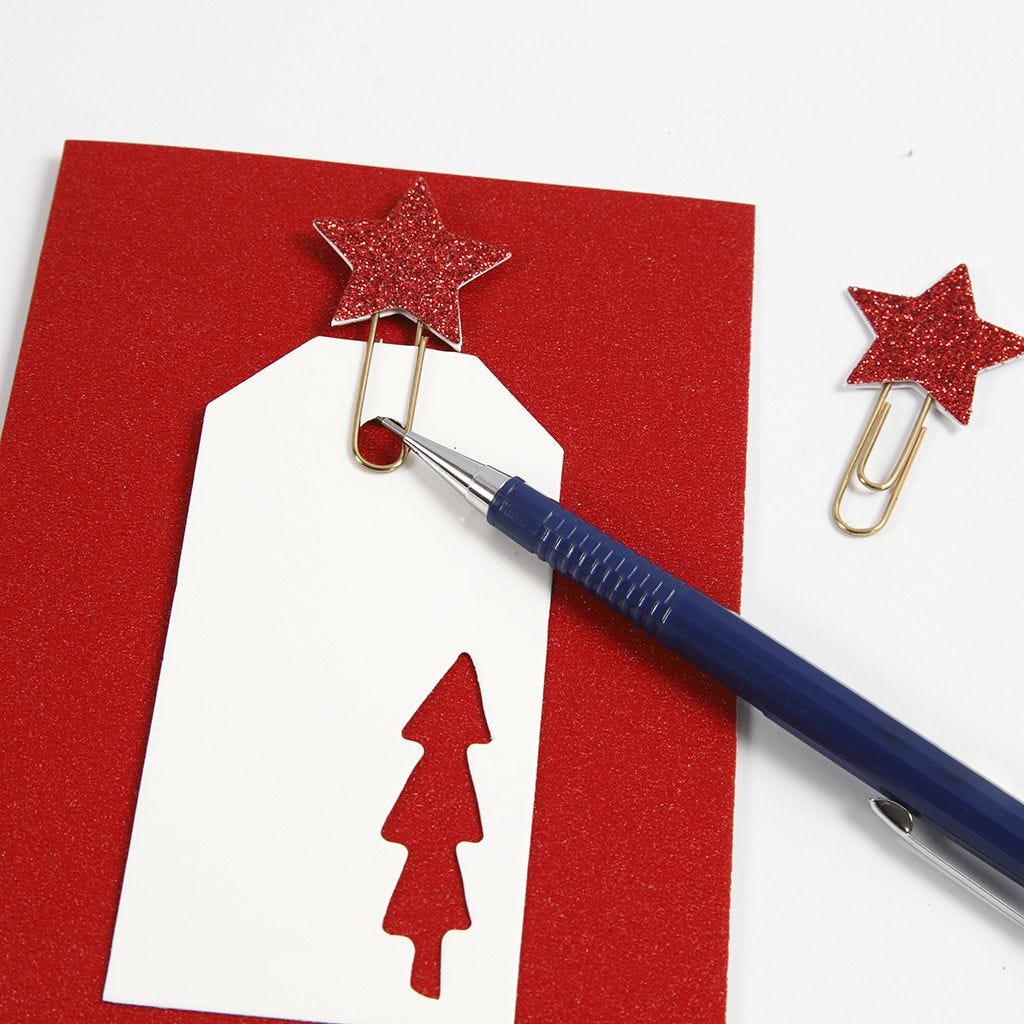 1
Attach the metal clip onto the manilla tag and place the parts onto the front of the greeting card for measuring. Use a pencil to put a mark inside the top of the hole of the manilla tag and just above the edge of the tag.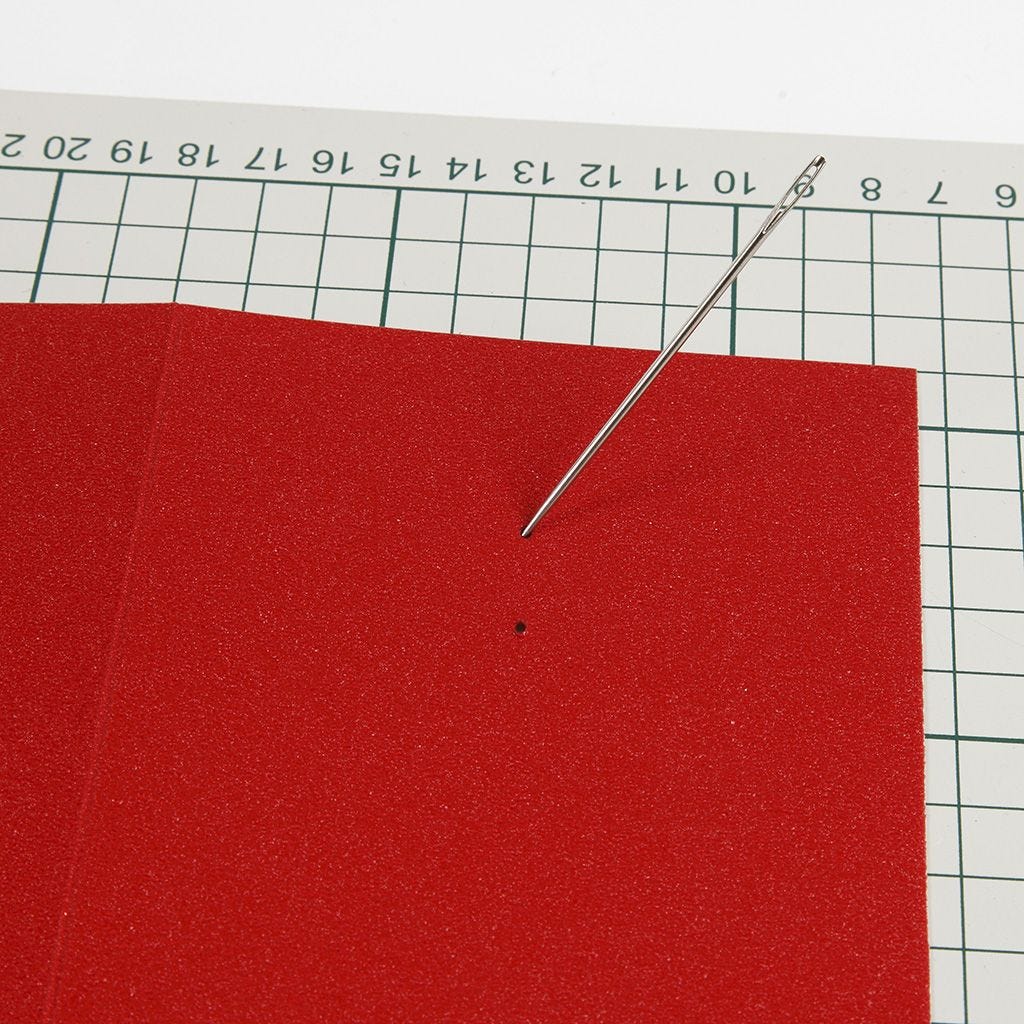 2
Make holes using, for example, a darning needle.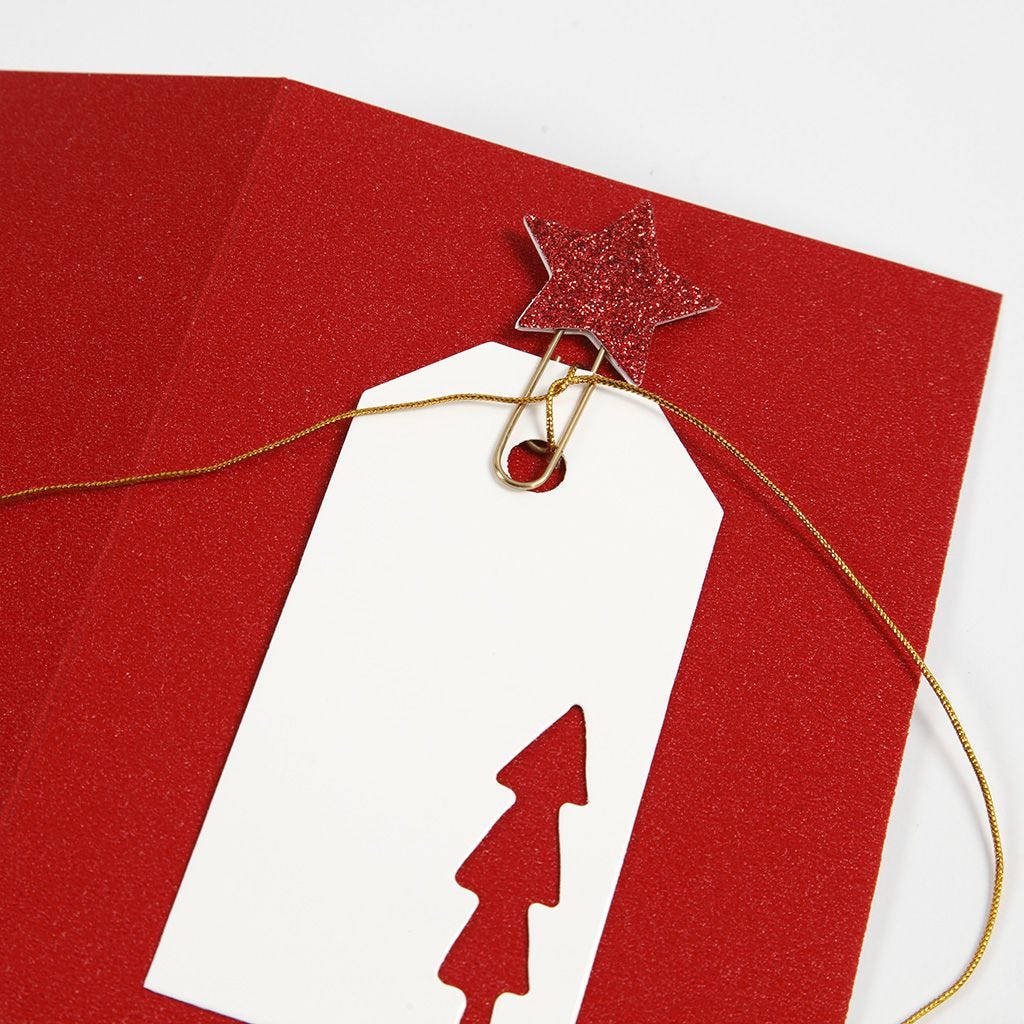 3
Thread a piece of gold thread through the two small holes in the greeting card and attach the decorated manilla tag. Tie a bow.
Copyright © 2013-present Magento, Inc. All rights reserved.