A Glitter Paper Star decorated with a Rosette and a Snowflake
A Glitter Paper Star decorated with a Rosette and a Snowflake
A star folded from glittery Vivi Gade Design paper with a silver thread for hanging. A rosette folded from white glossy paper and a small wooden snowflake are attached for further decoration in the middle of the star using Powertape. How to do it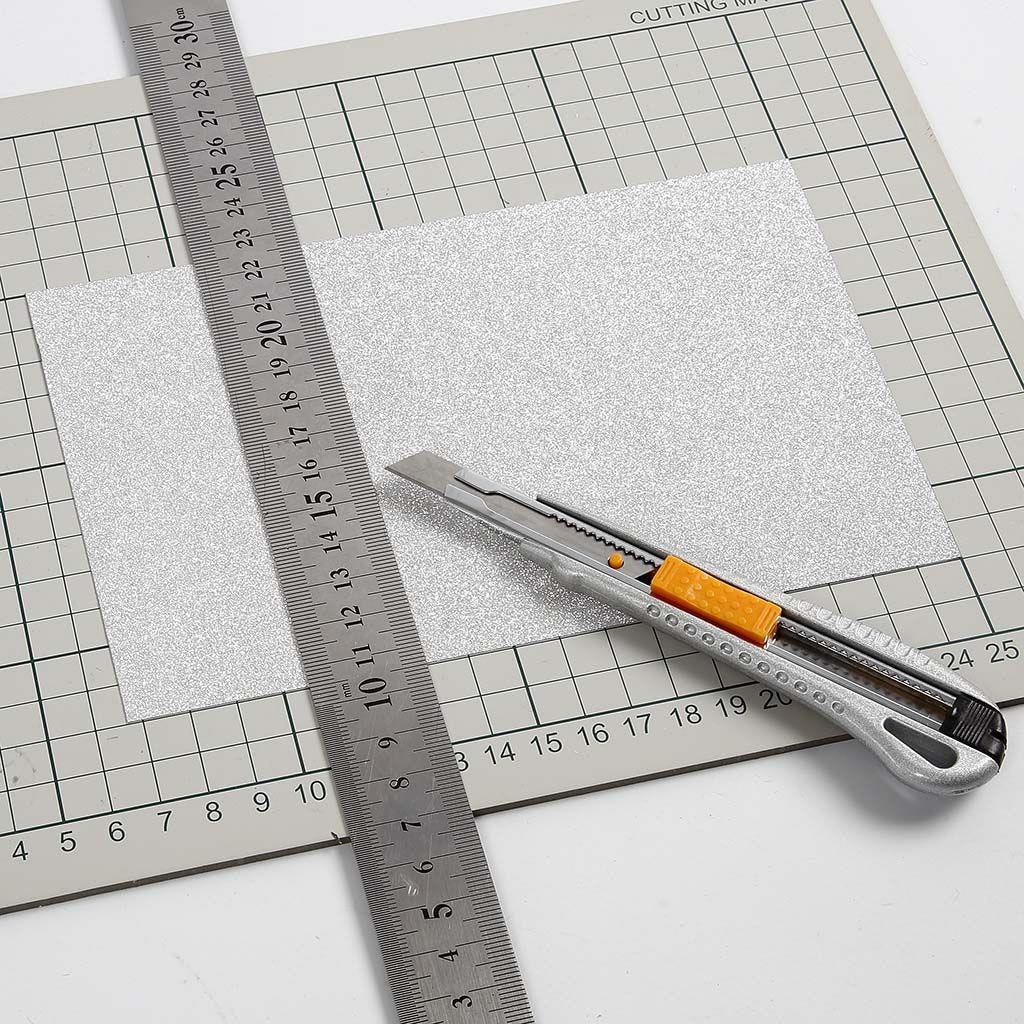 1
Cut a 12 x 12 cm square from glittery design paper.
2
Use a bone folder and fold in the middle in both directions. Unfold.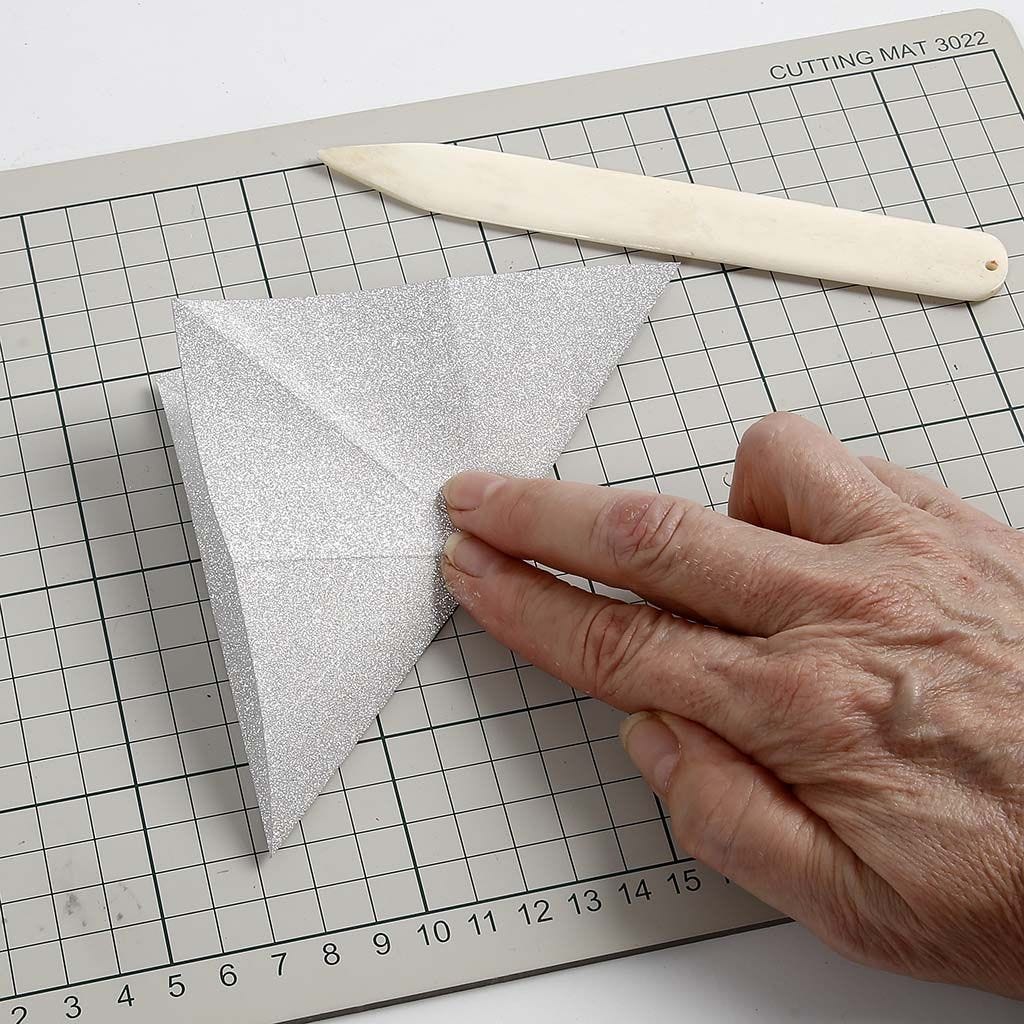 3
Fold diagonally twice. Unfold.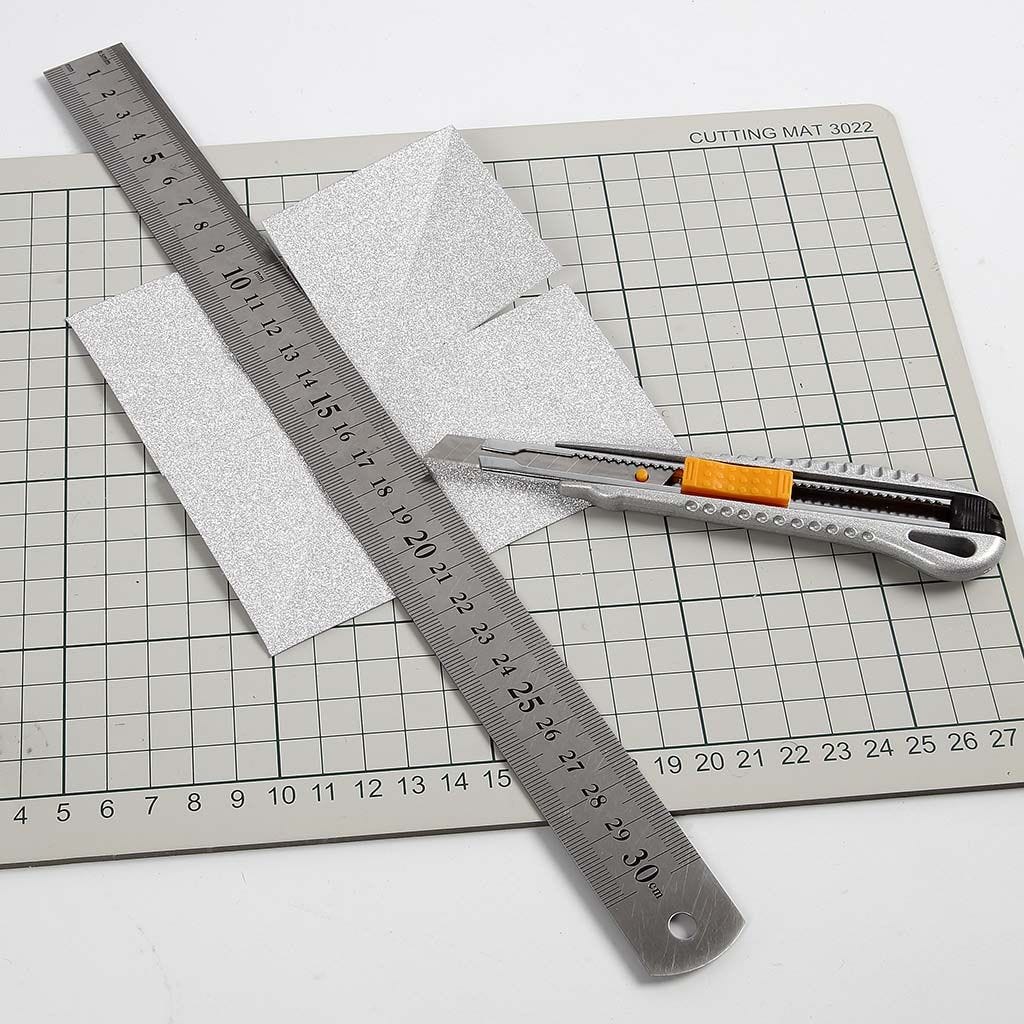 4
Make a 3 cm cut along the score line in all four directions using a craft knife.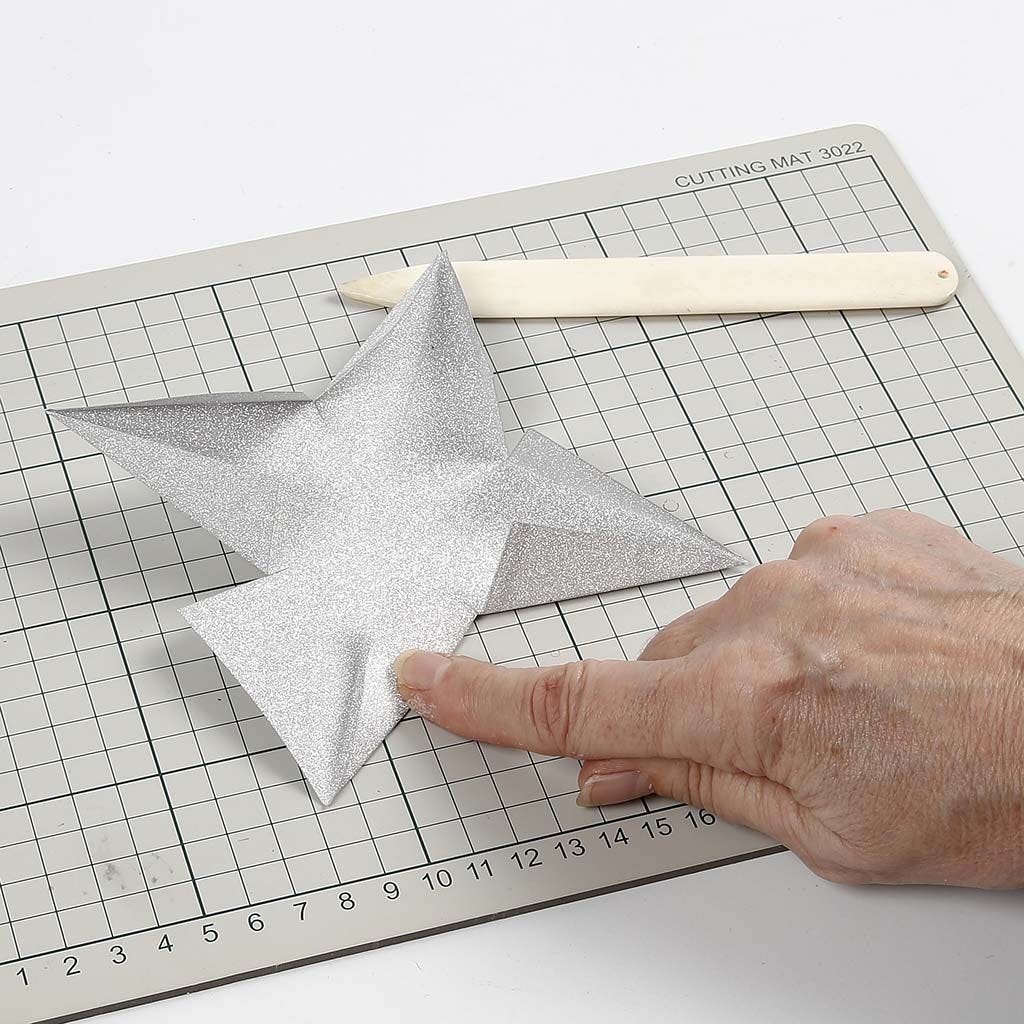 5
Make a fold from each cut towards the diagonal score line all the way around the shape. Attach all folds with Powertape.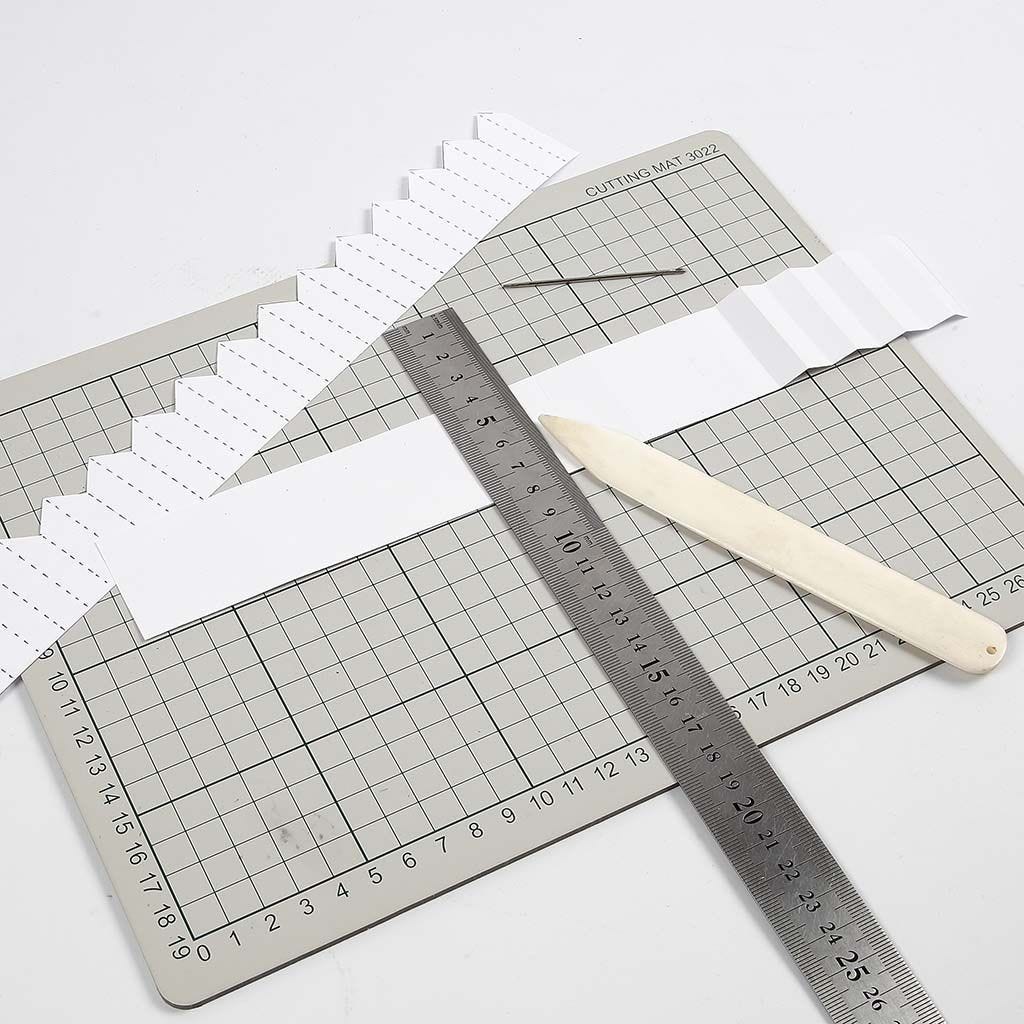 6
Rosette: Print and cut out the template which is available as a separate PDF file for this idea. Copy onto glossy design paper. Cut out the shape (don't do the jagged edge along one of the sides yet).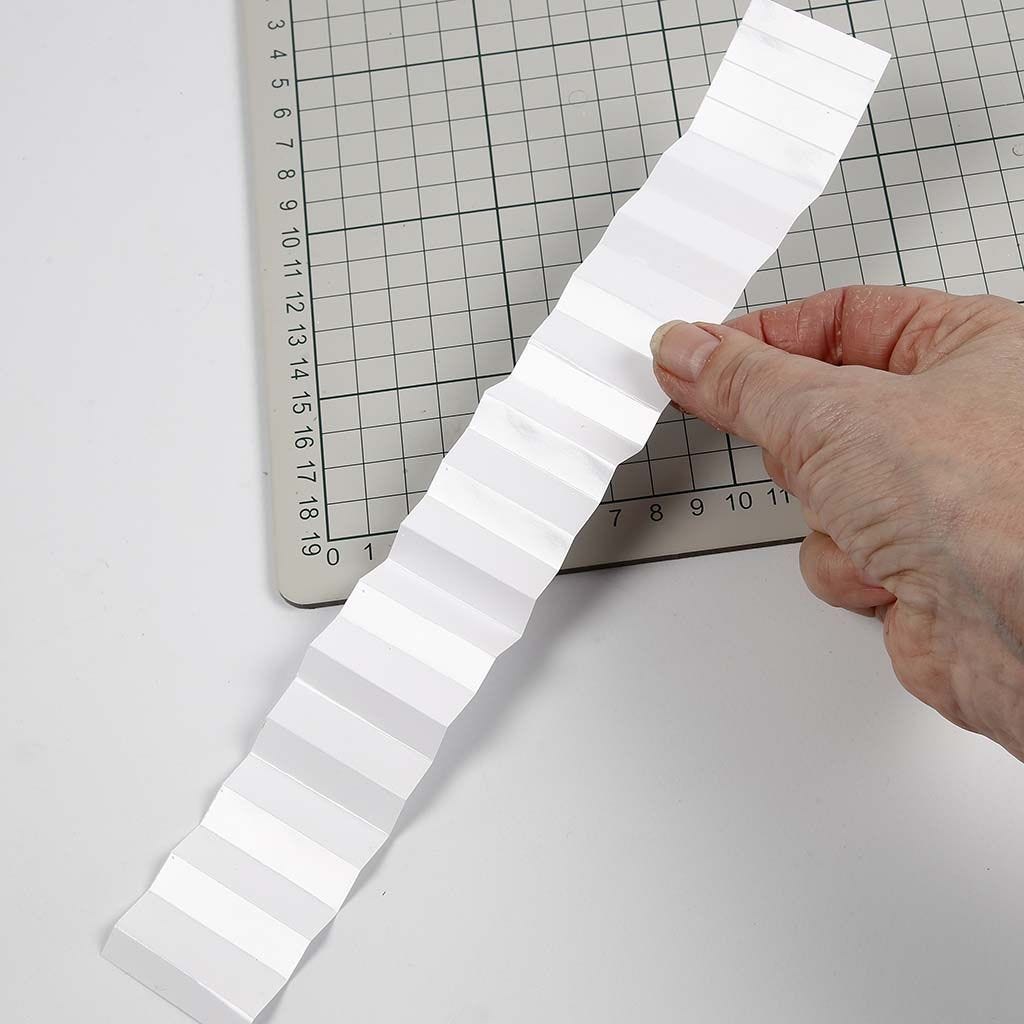 7
Fold in a concertina fashion from one end to the other. Use a bone folder.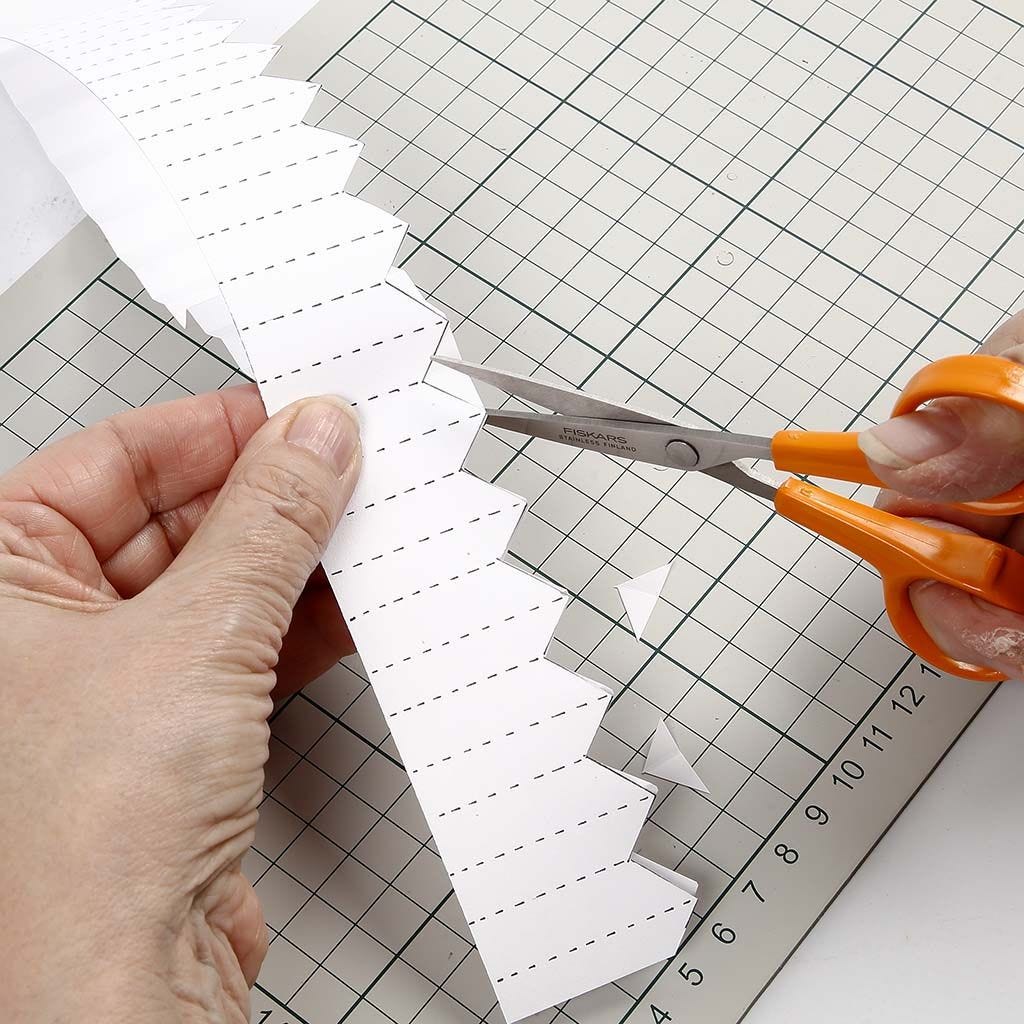 8
Use the template as shown and cut the points.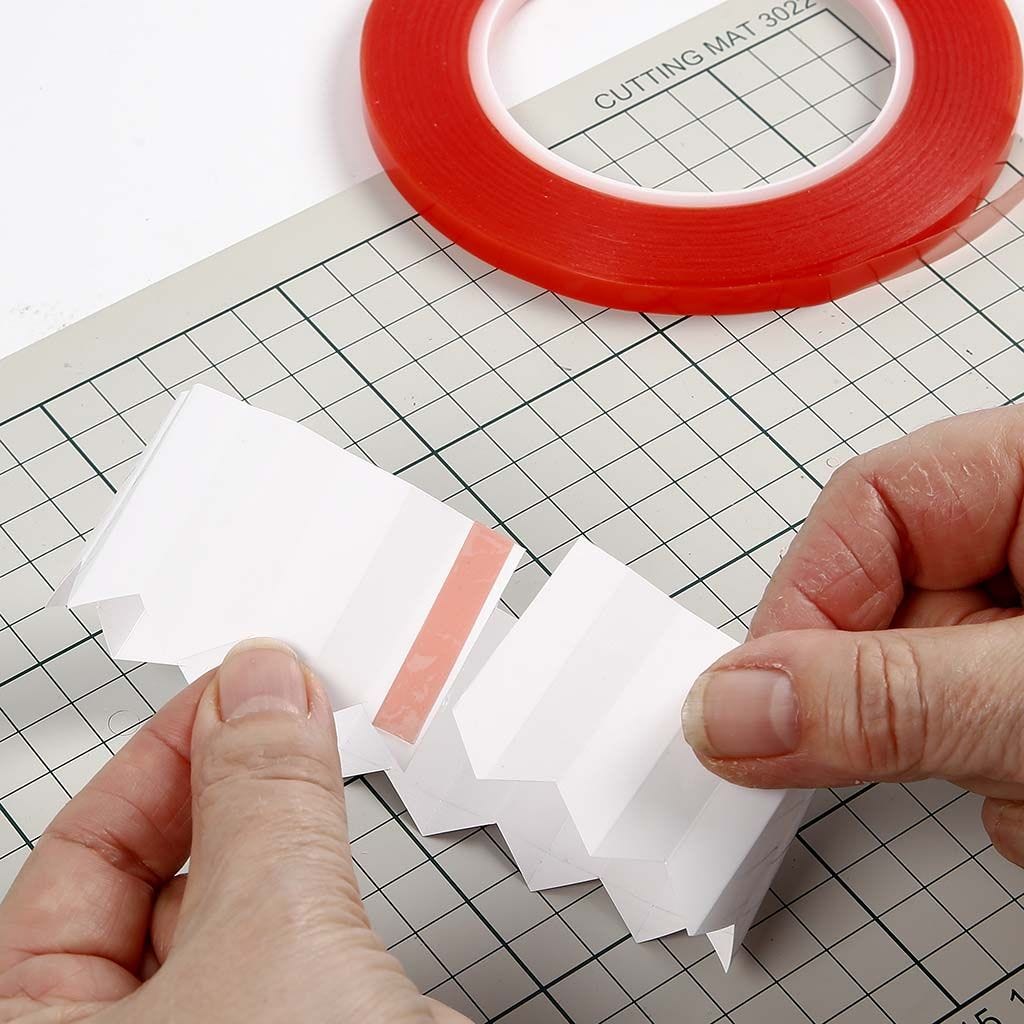 9
Attach Powertape at one end and assemble the paper to make a ring. Attach a piece of silver thread in one of the four points of the star.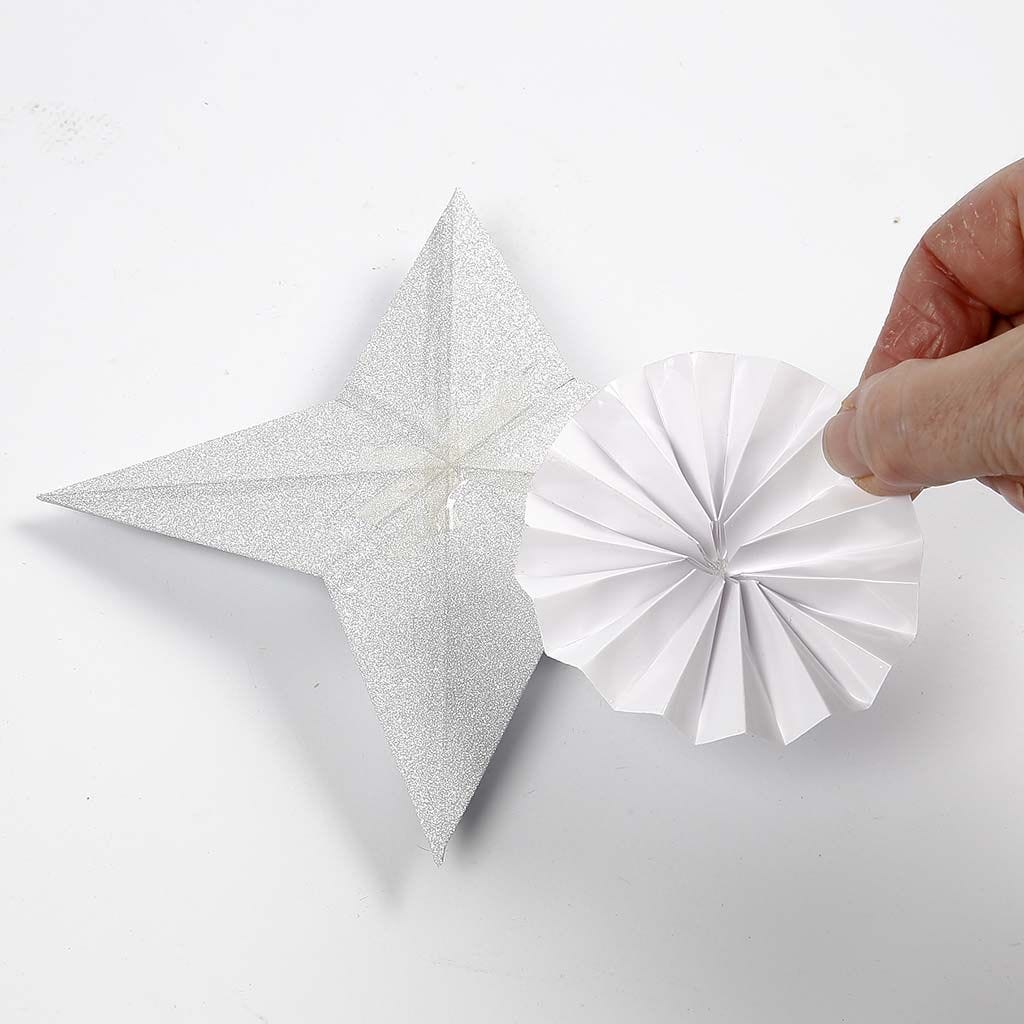 10
Stand the ring upright and push the sides downwards and outwards, forming a rosette.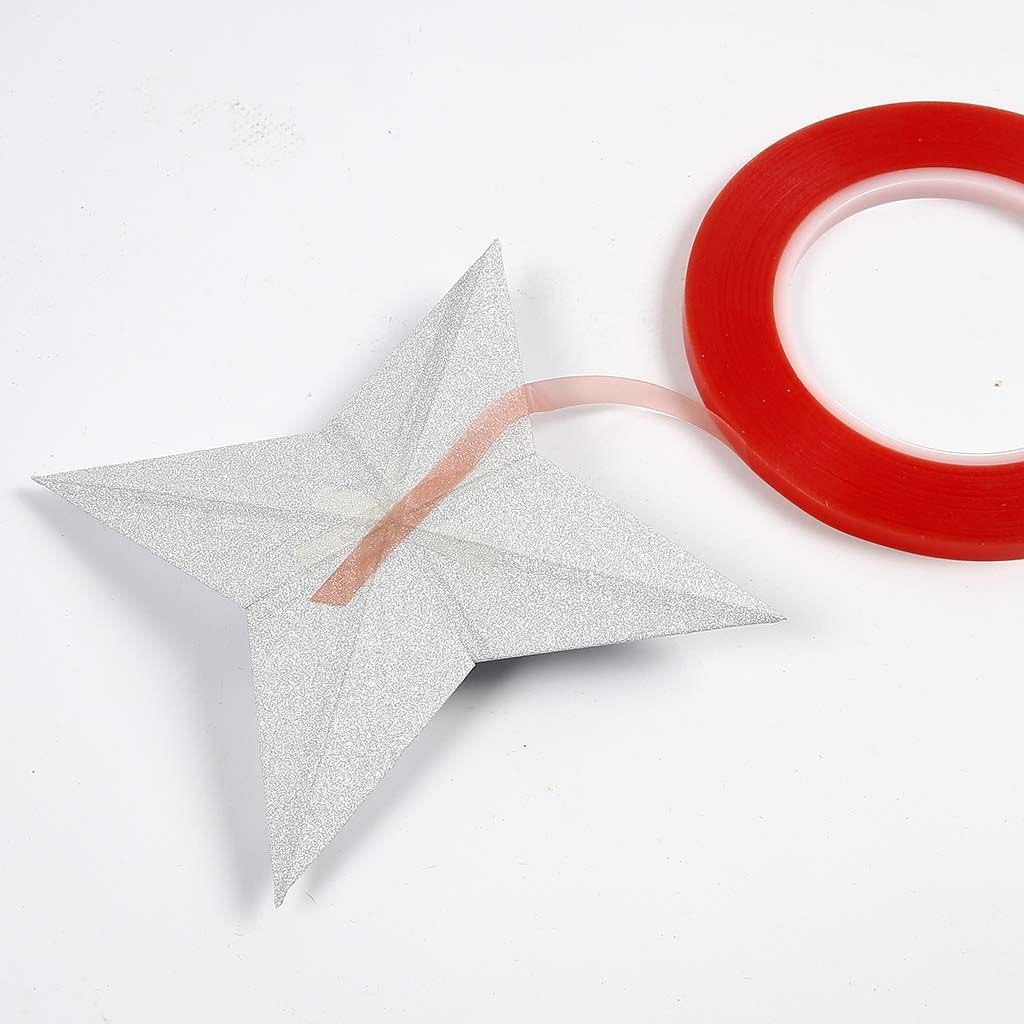 11
Attach small pieces of Powertape onto the middle of the star and attach the rosette.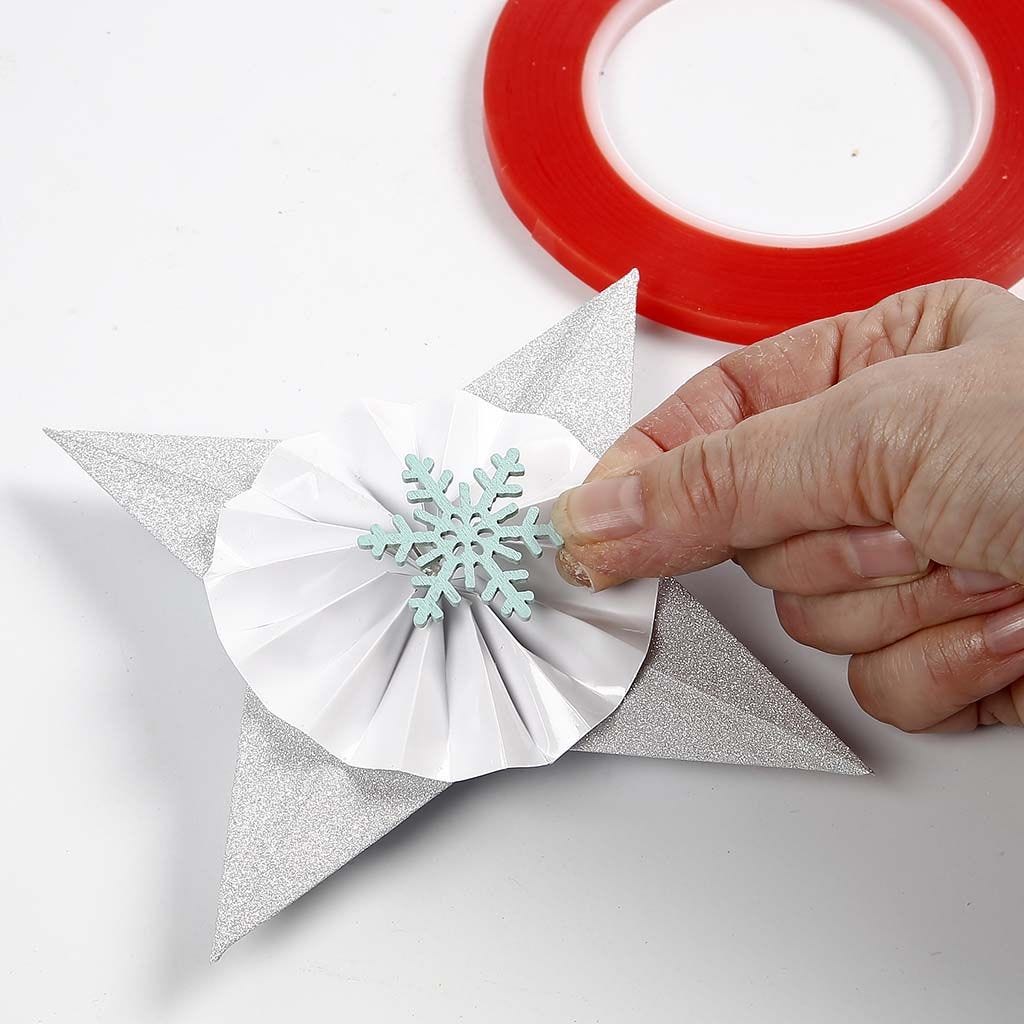 12
Decorate the rosette with a wooden snow flake, attaching it with Powertape.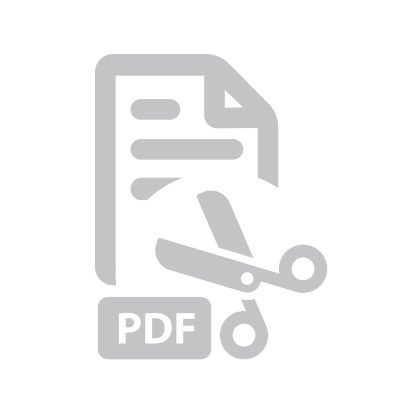 Attached file:
Download
Copyright © 2013-present Magento, Inc. All rights reserved.