A Glass Plate on a Stand painted and decorated with Prints, Text and Graphics
A Glass Plate on a Stand painted and decorated with Prints, Text and Graphics
These glass plates on a stand are decorated on the back with a glued-on print and then painted with A-Color Glass paint. Text and graphics are added to the front with a glass and porcelain marker and each glass plate is placed in a wooden holder.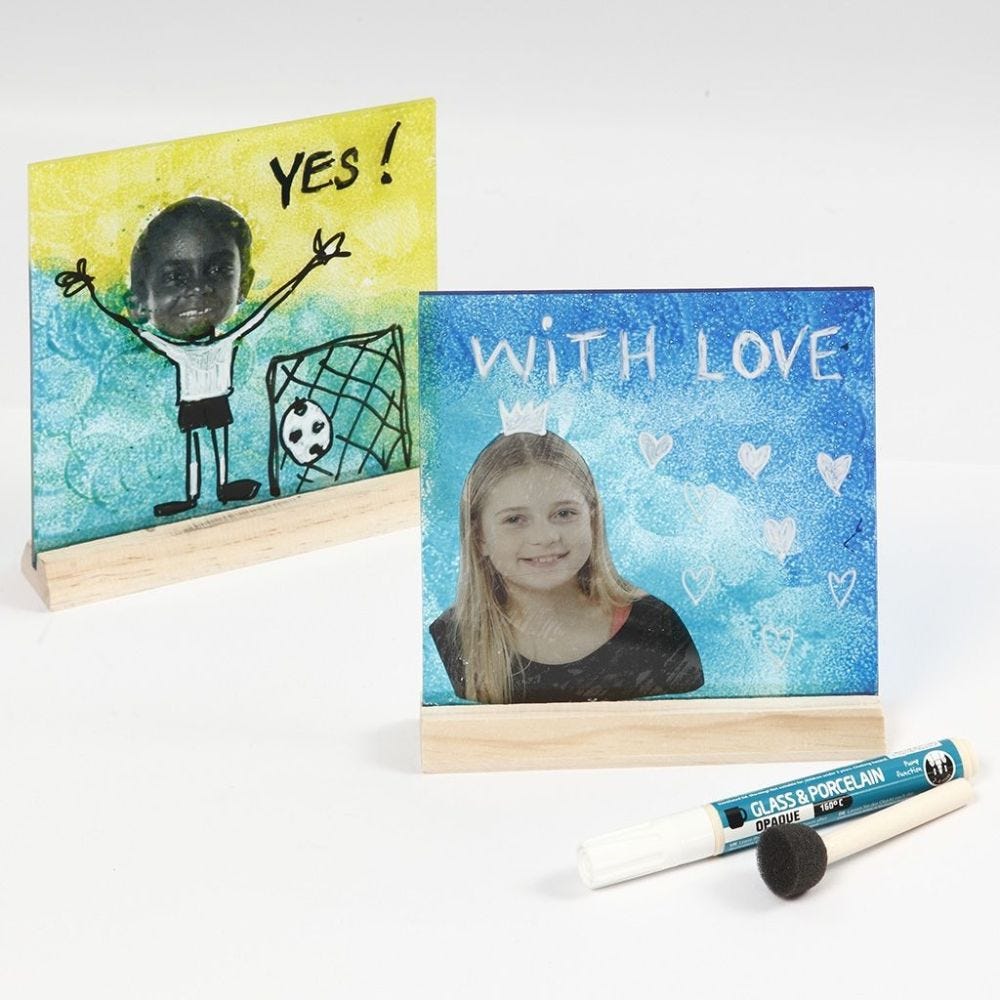 How to do it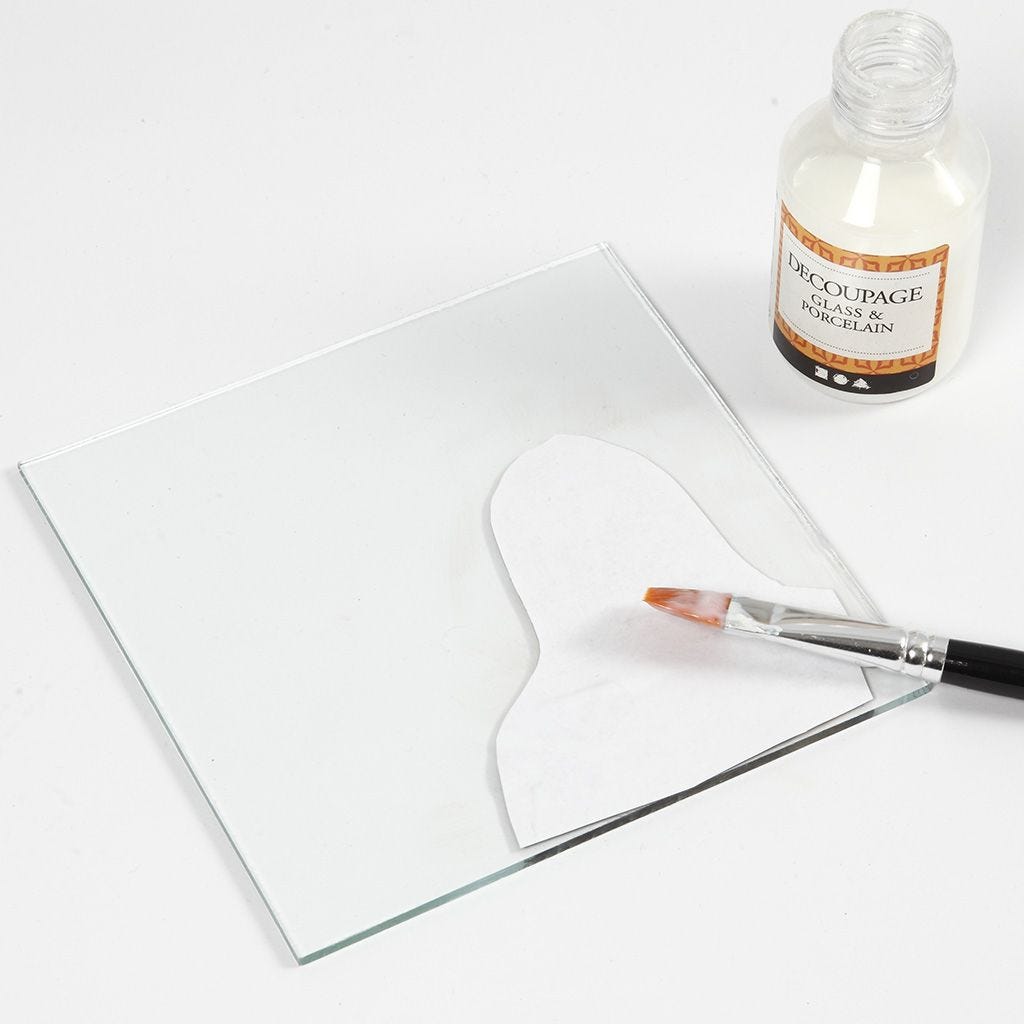 1
Print a photo and apply decoupage lacquer to the front. Attach the photo to the back of the glass plate and leave to dry.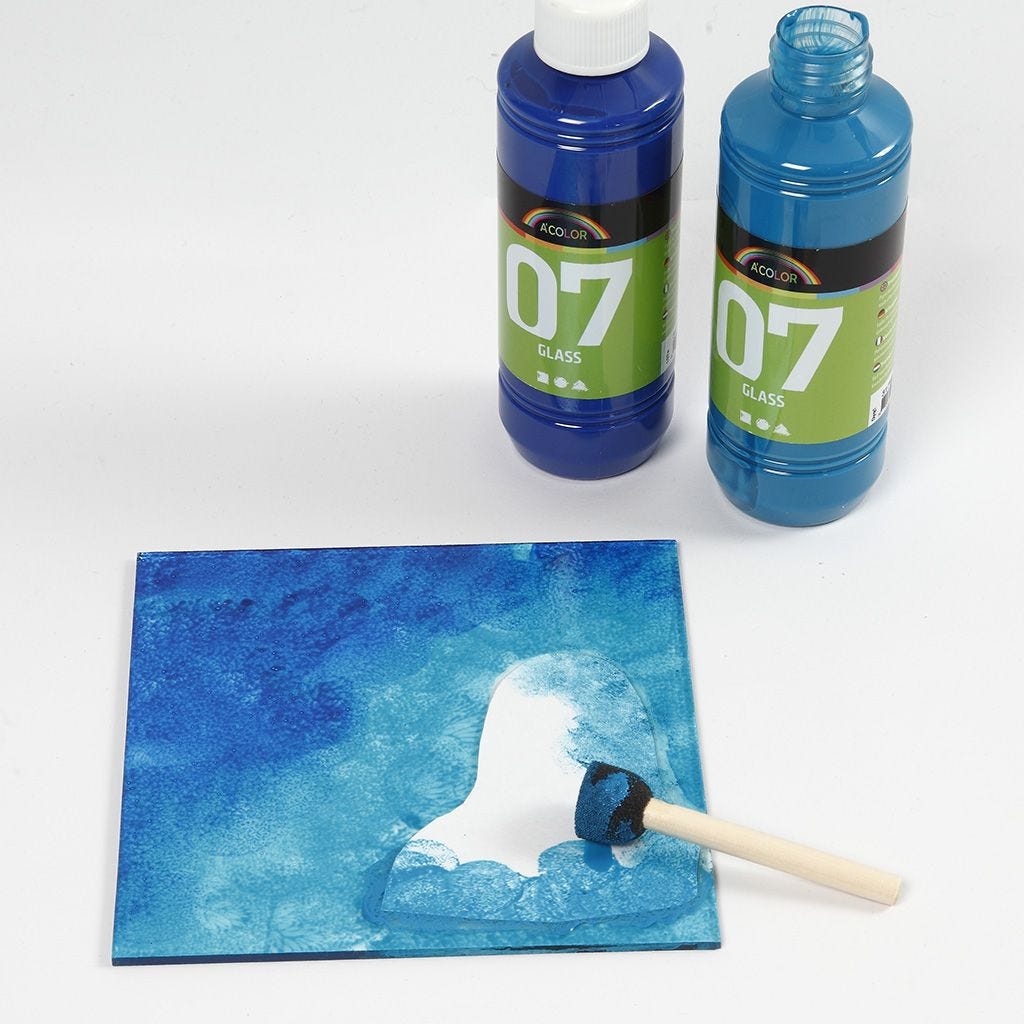 2
Using a foam stencil brush, dab A-Color Glass paint all over the back of the glass plate where the photo is attached. Leave to dry.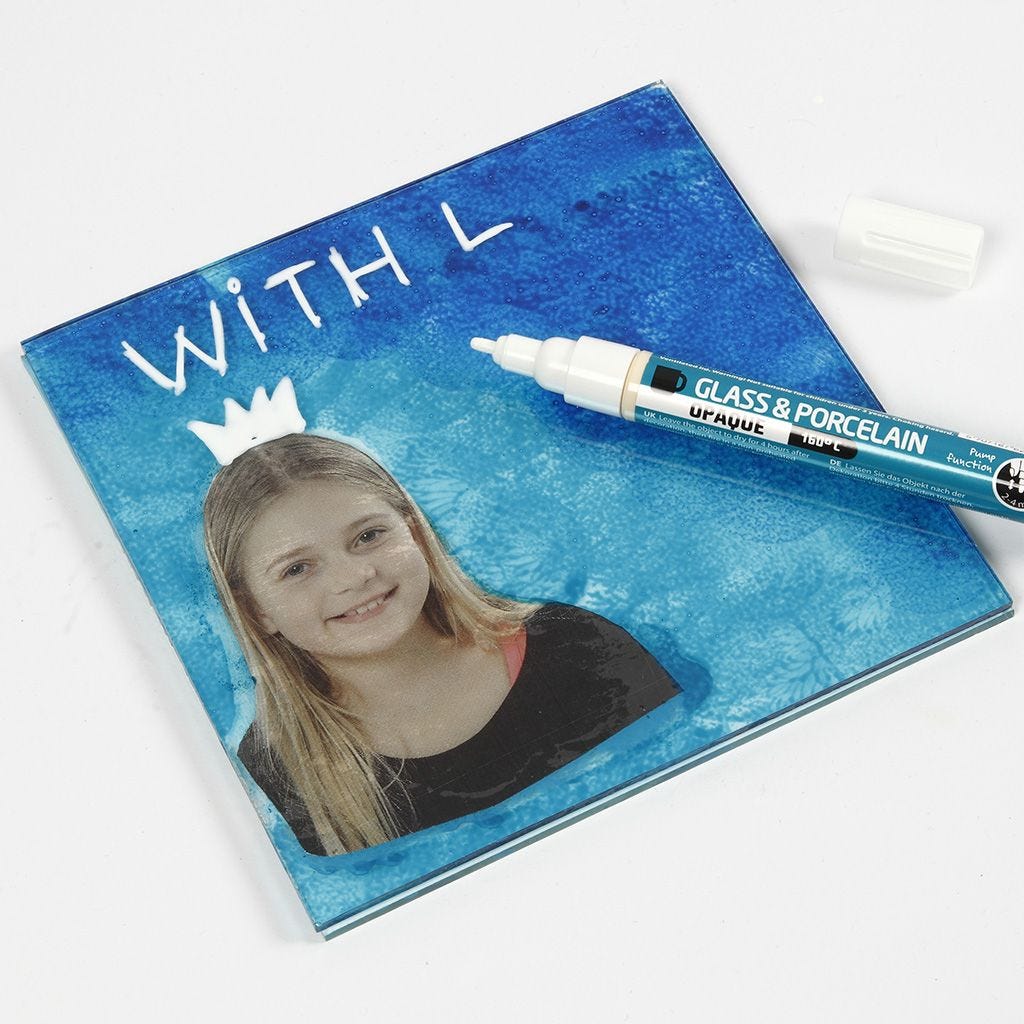 3
Use a glass and porcelain marker to write and draw on the front of the glass plate using your imagination.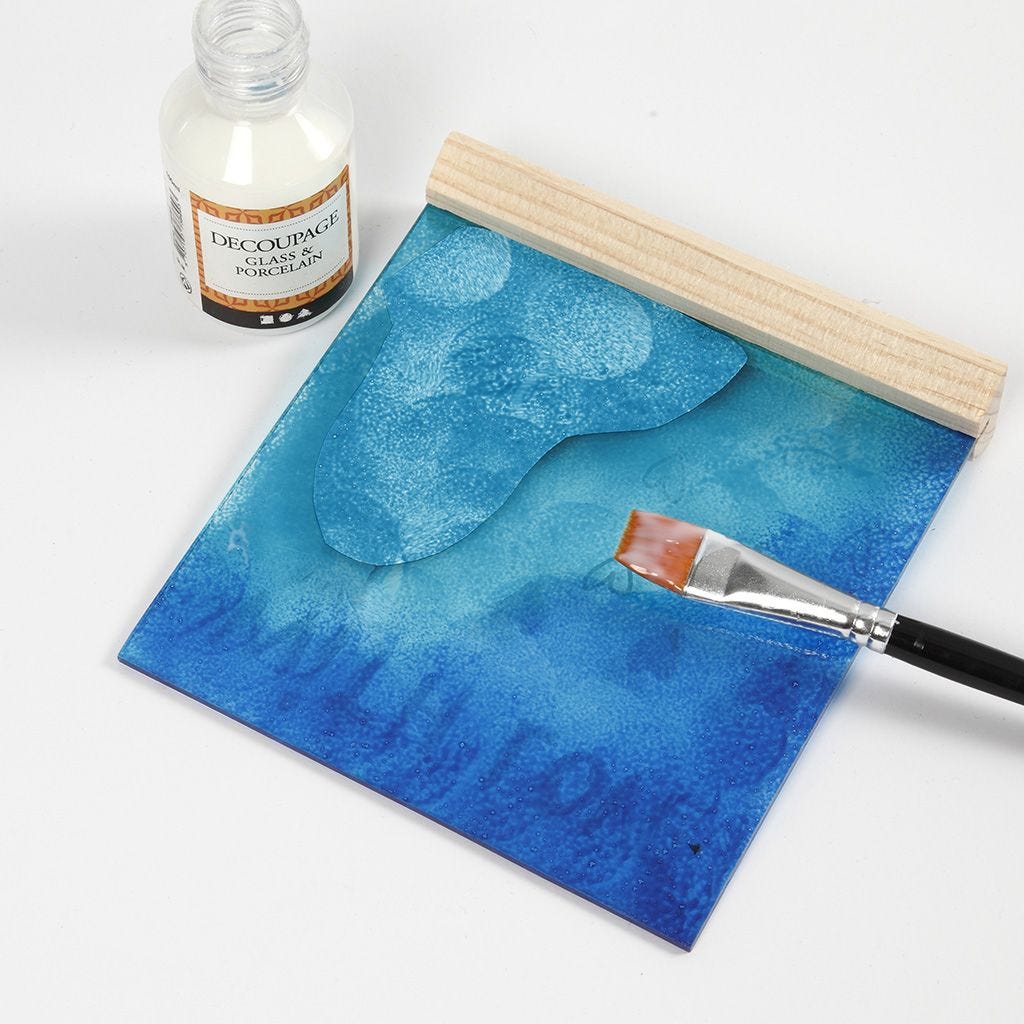 4
A TIP: Apply a coat of decoupage lacquer to seal and protect the glass plate. Leave to dry and place the decorated glass plate into the wooden stand.