A Glass Picture with a Holder
A Glass Picture with a Holder
Imitation Rice Paper decorated with Aqua Pigment Watercolour and water. When dry, the paper is glued onto a glass plate using A-Color Allround Medium Glue Lacquer. The design on the front of the glass is drawn with a permanent marker.
How to do it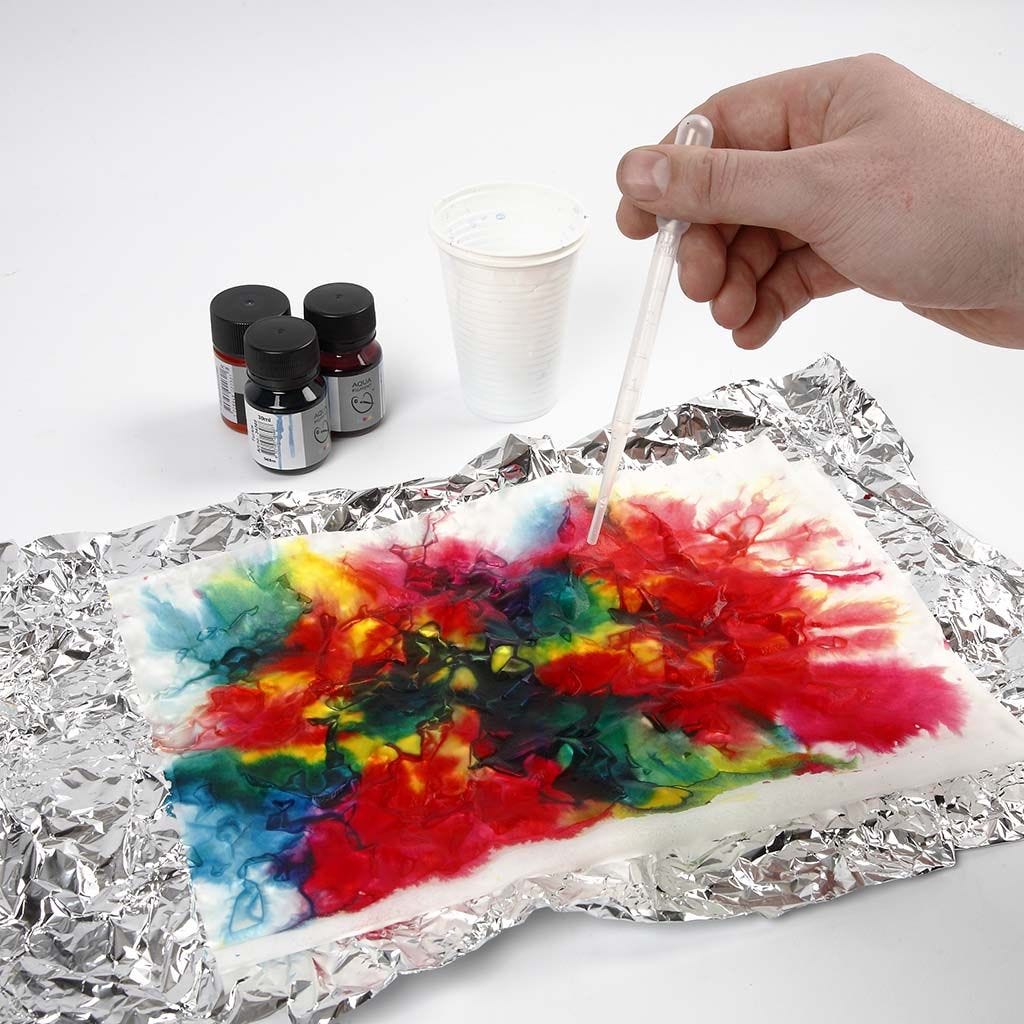 1
The effect in the treasure map is achieved by placing imitation rice paper onto a scrunched up piece of tin foil. When dripping water onto the wet watercolours, the colours run together where the paper touches the tin foil.
Copyright © 2013-present Magento, Inc. All rights reserved.