A Glass Dish with Mosaic Art
A Glass Dish with Mosaic Art
A Glass Dish decorated with Mosaic Tiles and covered with Mosaic Tile Grout.. How to do it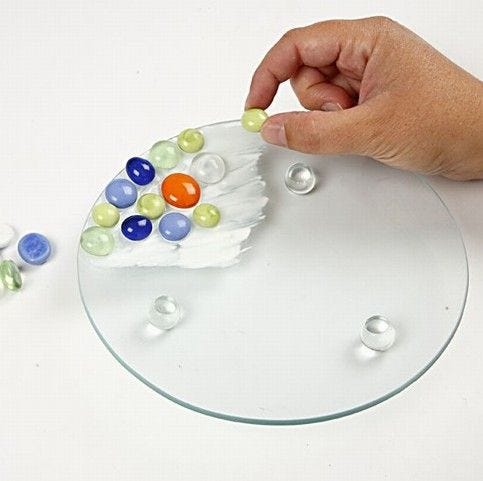 1
Brush glue on the glass dish and then apply the mosaic tiles. Let it dry.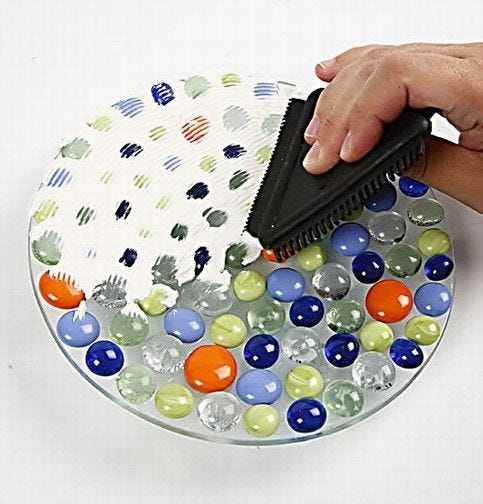 2
Apply plenty of mosaic tile grout and push well down among the tiles. Remove excess grout with a damp sponge after 5-10 minutes. Repeat this process as the mosaic tile grout may shrink during drying.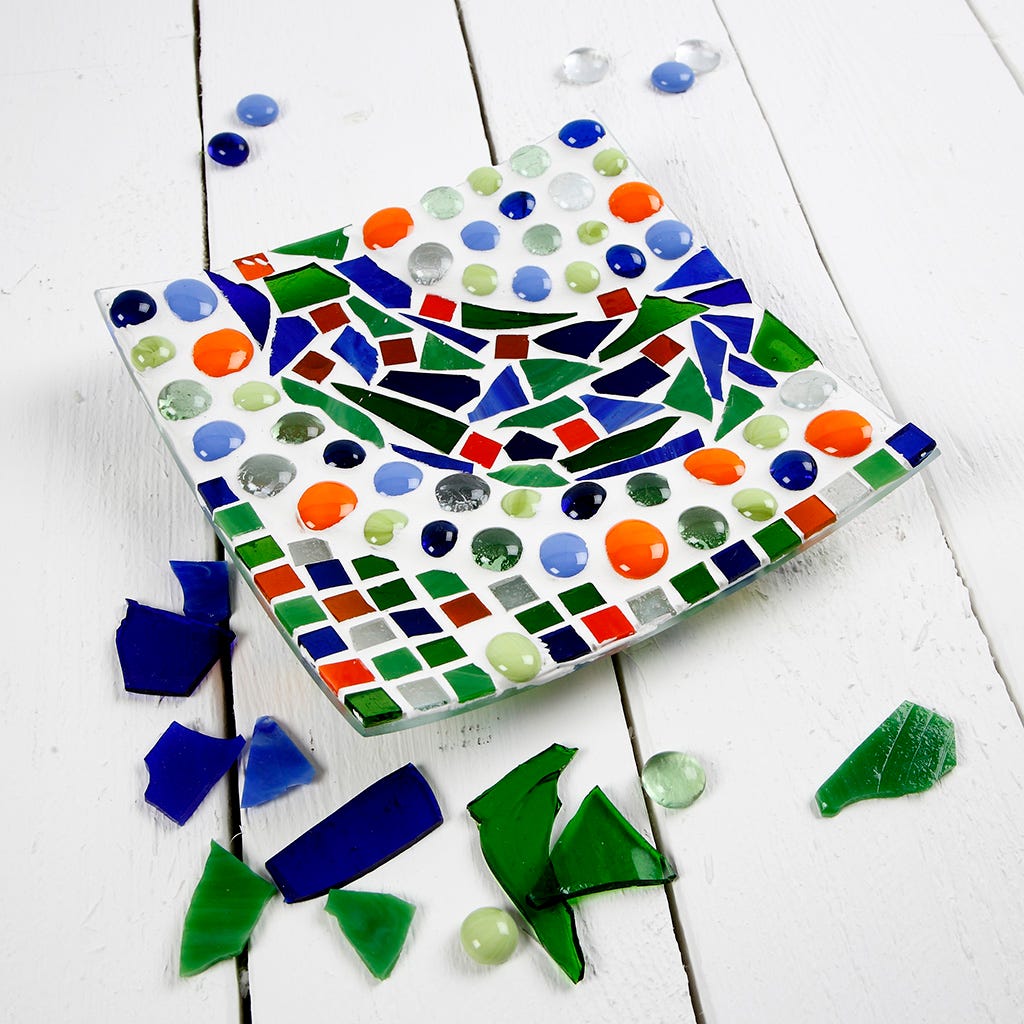 3
Attractive glass mosaic dishes made from a mix of round and square mosaics tiles and broken glass plates. Use the mosaic glass cutter for cutting the glass plates. When the dish is covered with a beautiful mosaic pattern, glued with Super hobby glue, fill with mosaic tile grout. Work the grout down between the tiles with a rubber scraper.
Copyright © 2013-present Magento, Inc. All rights reserved.