A Glass Bauble with small gold Stars inside
A Glass Bauble with small gold Stars inside
The glass bauble at the front is decorated on the inside with glitter, shaped like small gold stars. The metal collar is separated from the bauble and the bauble is filled with special glue. The bauble is then shaken to distribute the glue evenly and the glitter gold stars are poured inside the bauble. Finally, the metal collar with the loop for hanging is re-attached. How to do it
1
Remove the metal collar from the bauble and pour some special glue for glass into the bauble.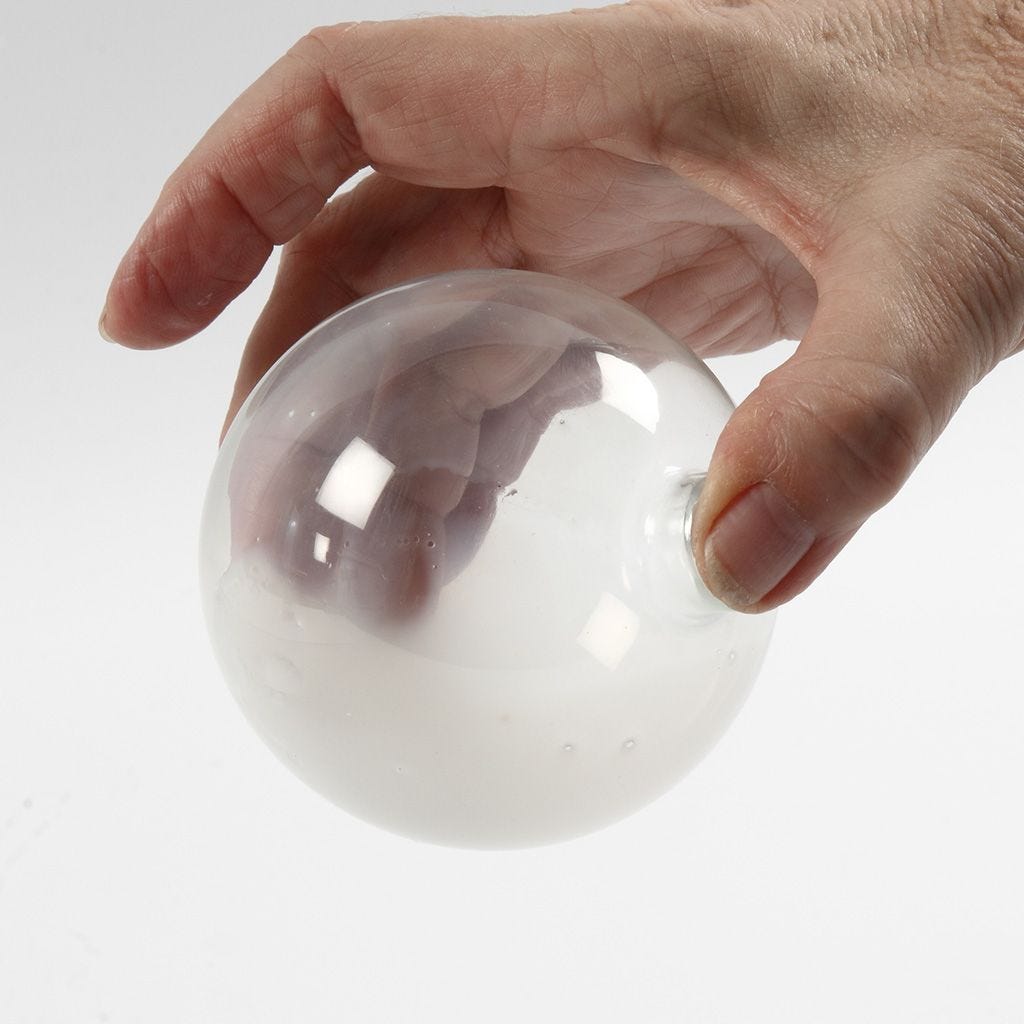 2
Shake the bauble, distributing the glue evenly. Pour any excess glue back into the bottle.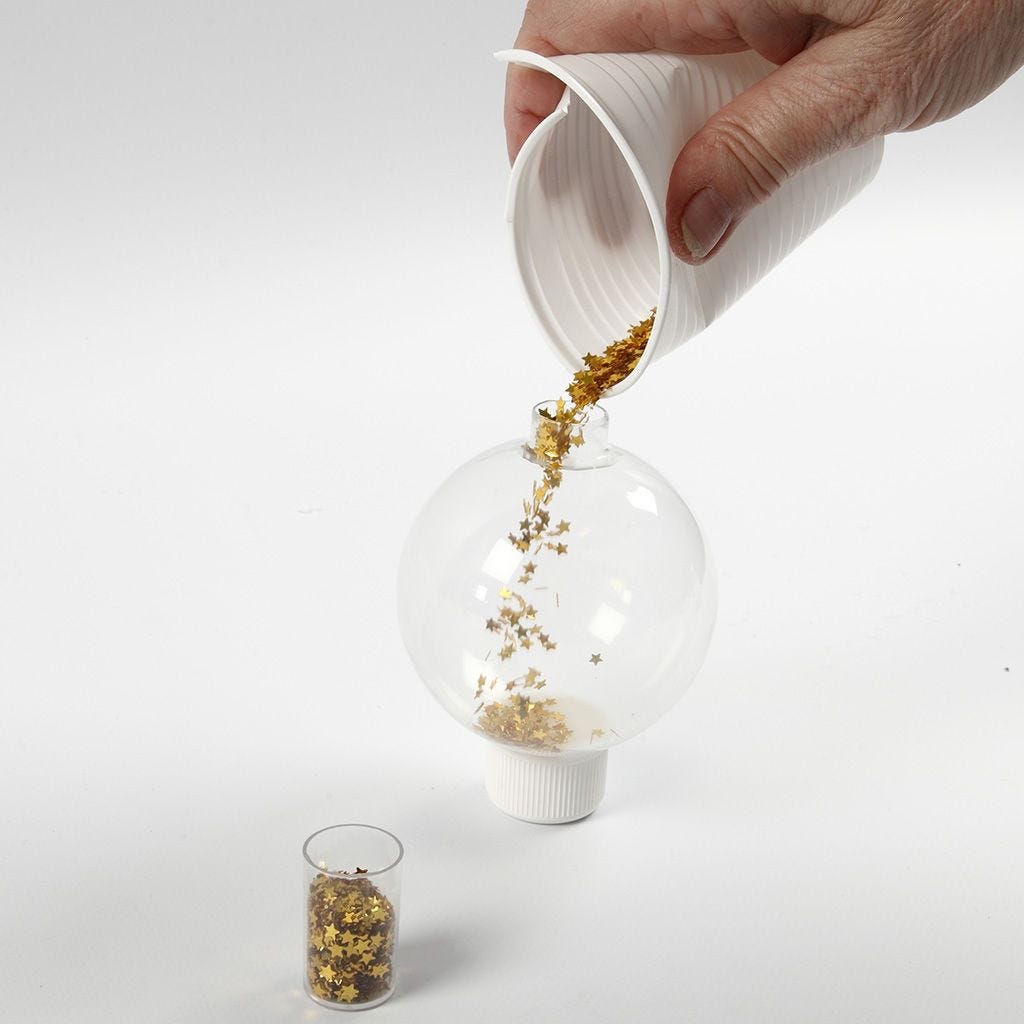 3
Pour small glitter gold stars into the bauble. Too few is better than too many as the small stars are not intended to cover the entire inside of the bauble.
4
Shake the bauble, distributing the stars evenly and leave to dry. Re-attach the metal collar with the loop for hanging.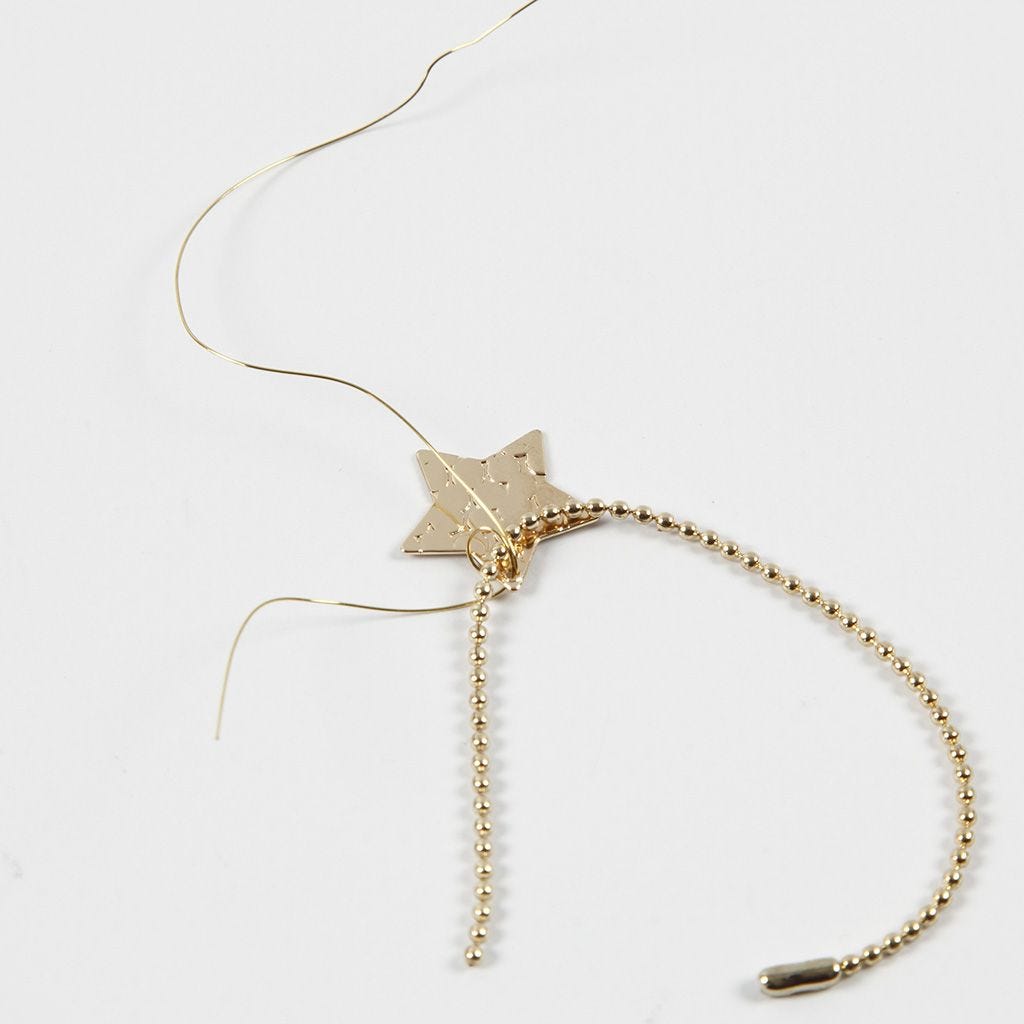 5
Shorten a gold bead chain. Decorate it with a metal star tied onto the bead chain with a small piece of gold metal wire. Thread the bead chain through the loop at the top of the glass bauble and assemble the chain with its matching collar fastener (included in the pack with the bead chain).
Another variant
Decorated on the inside (without glue) with glitter fibres. You may write text on the outside with gold glitter glue.