A Glass Bauble filled with silver glittering Balls
A Glass Bauble filled with silver glittering Balls
This glass bauble is filled with small polystyrene balls, dipped in glue and sprinkled with silver glitter. Use a piece of soft, diamond-cut aluminium wire for hanging.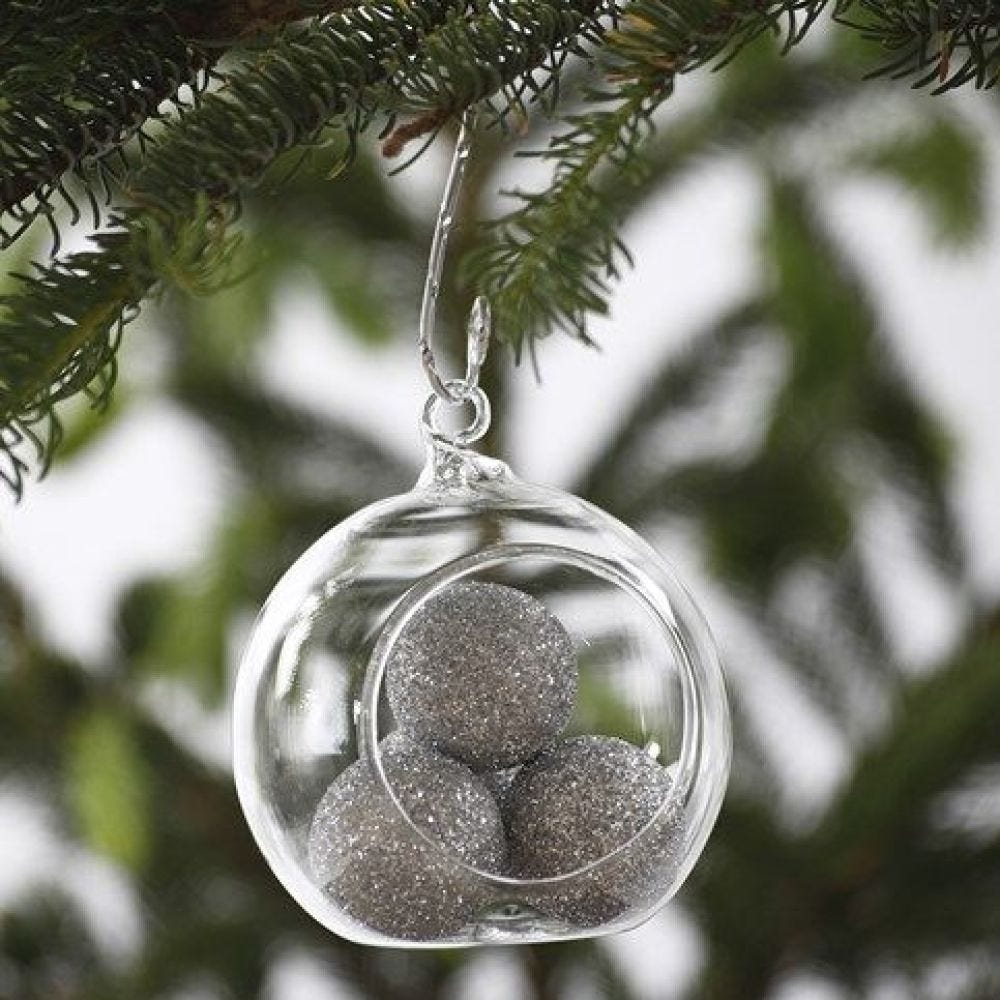 How to do it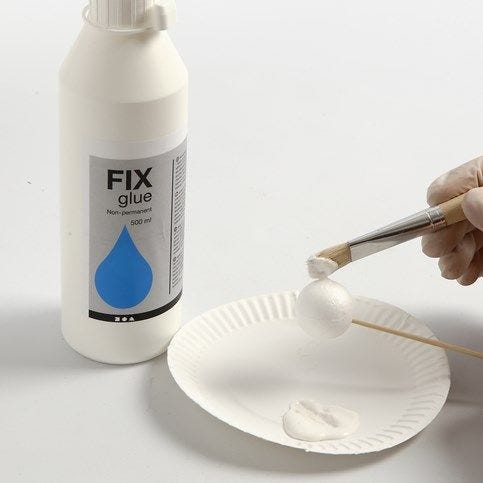 1.
Apply a coat of Fix Glue to the polystyrene ball using a brush.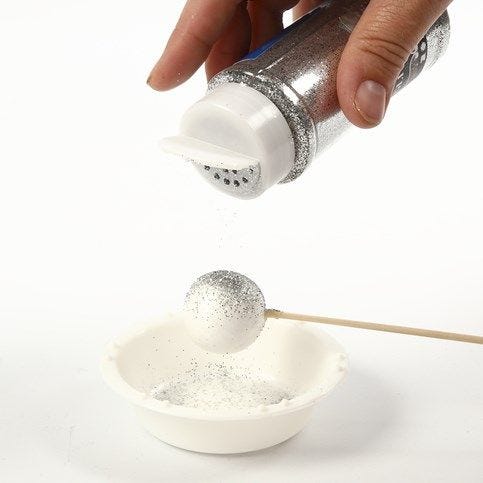 2.
Push a flower stick into the polystyrene ball to use as a handle during the process and sprinkle glitter onto the wet glue. Allow to dry.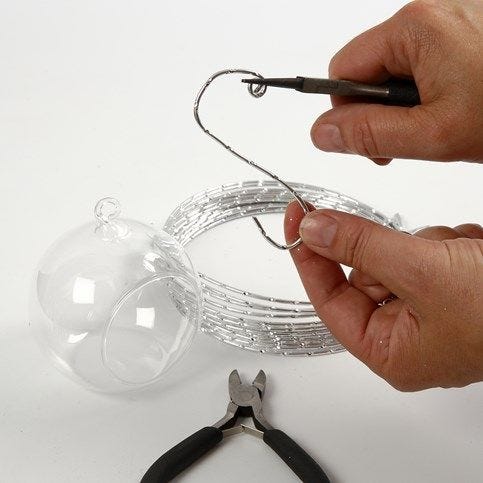 3.
Bend the soft aluminium wire into an S-shape for hanging the bauble.
Copyright © 2013-present Magento, Inc. All rights reserved.