A Garland from LED Lights with Nutcracker Jumping Jacks and Bells
A Garland from LED Lights with Nutcracker Jumping Jacks and Bells
Decorate LED lights with bells and jumping jacks from the Nutcracker fairy tale. You may hang this pretty garland on the Christmas tree or in the window. How to do it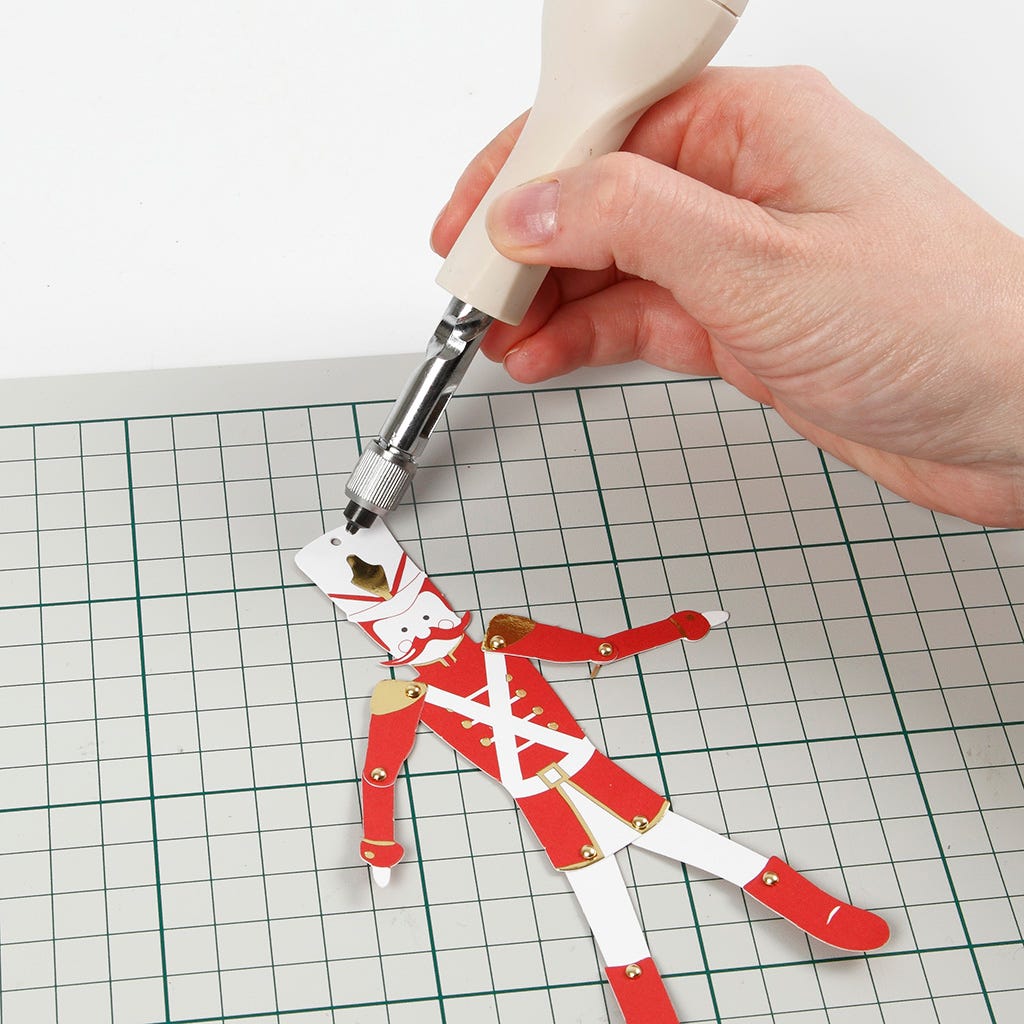 1
Assemble the jumping jacks with the supplied clips as shown on the packaging. Make a hole at the top of each figure with a screw punch or similar.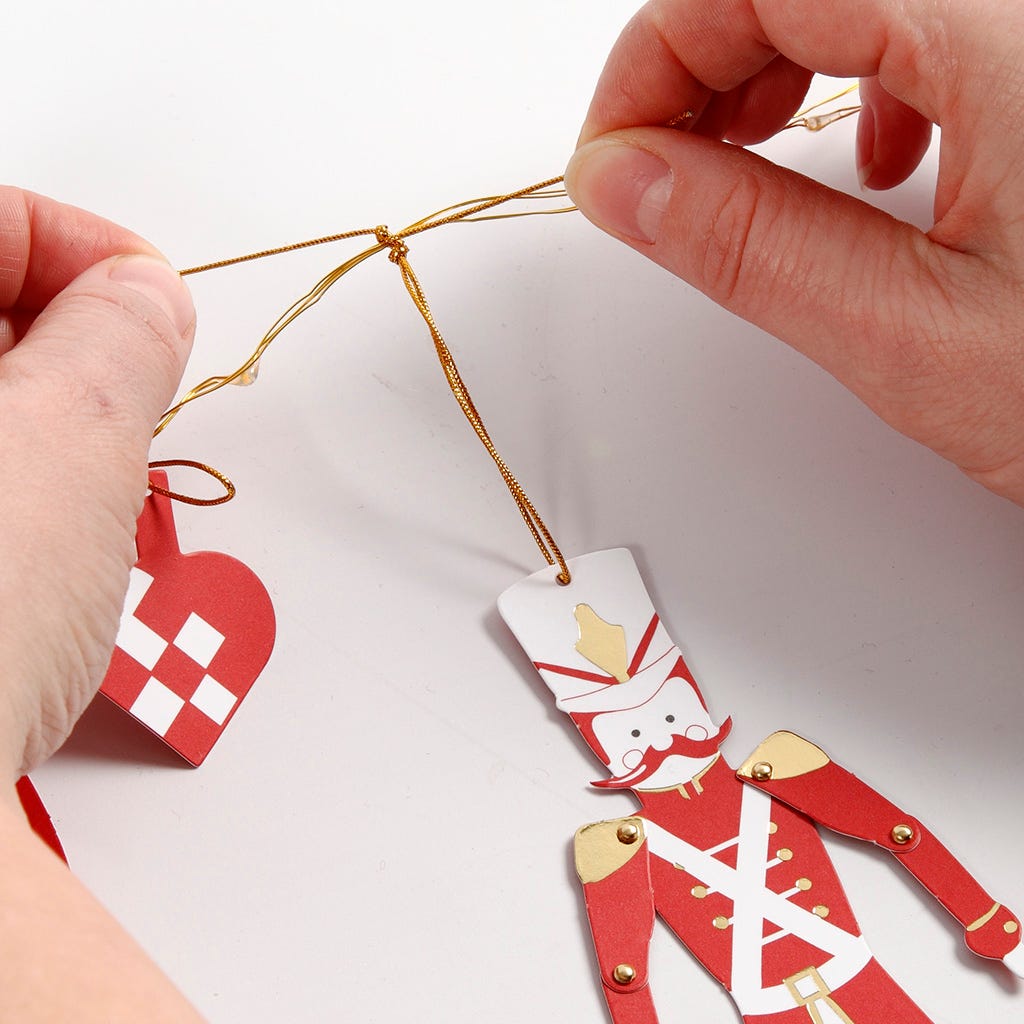 2
Tie jumping jacks and other decorative card cut-outs onto the LED lights using gold thread.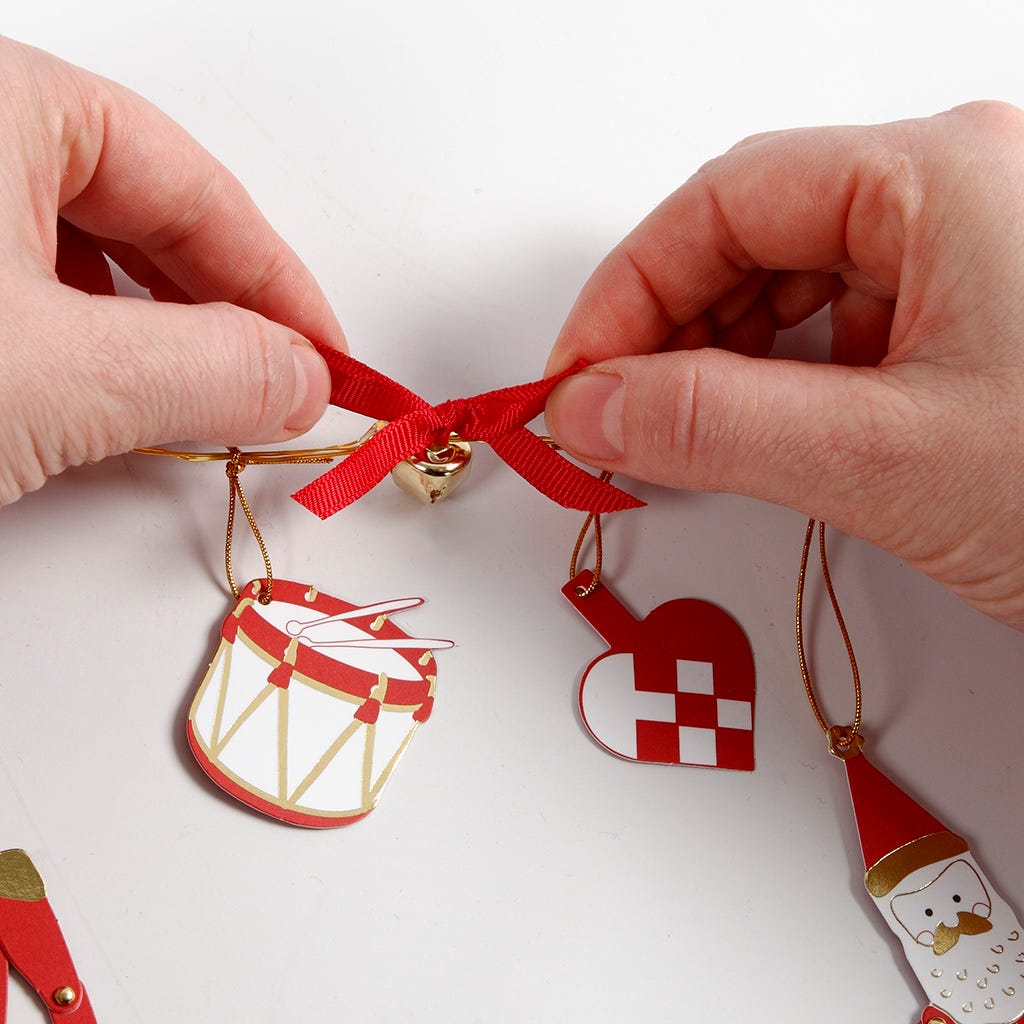 3
Tie the bells onto the LED lights with bows using decorative ribbon.
Copyright © 2013-present Magento, Inc. All rights reserved.