A free standing Tree with branded and painted Details
A free standing Tree with branded and painted Details
This leaf bearing tree is decorated with details branded into the wood using a Pyrography tool. It is then painted with diluted Plus Color craft paint.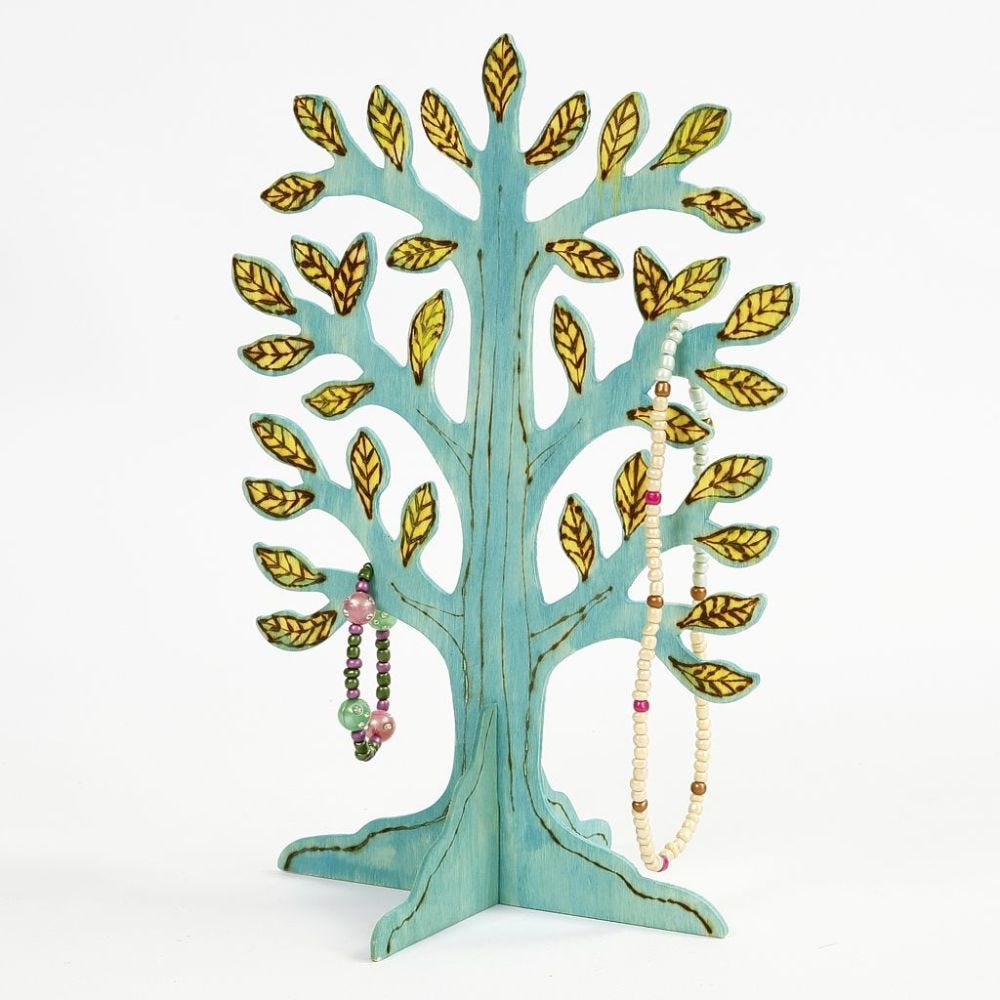 How to do it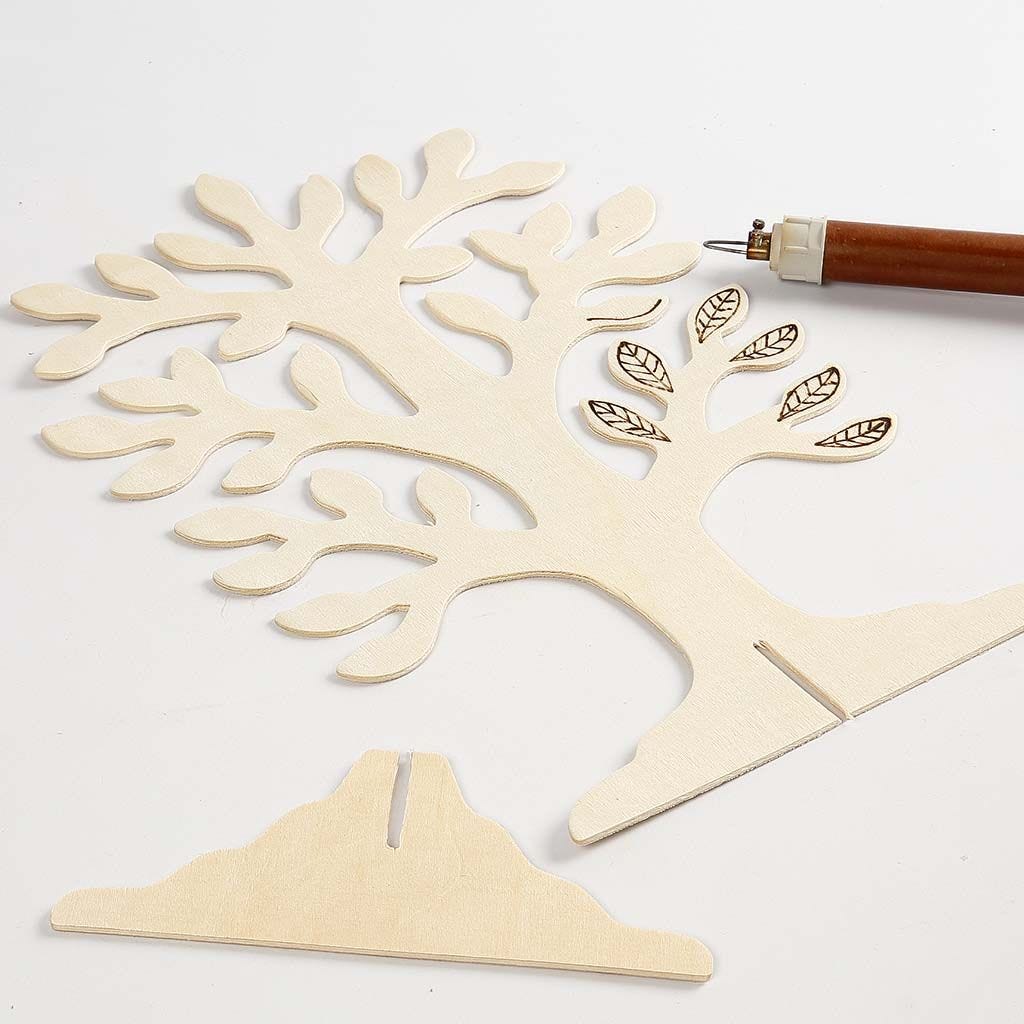 1
Use a Pyrography tool for burning graphics according to your taste.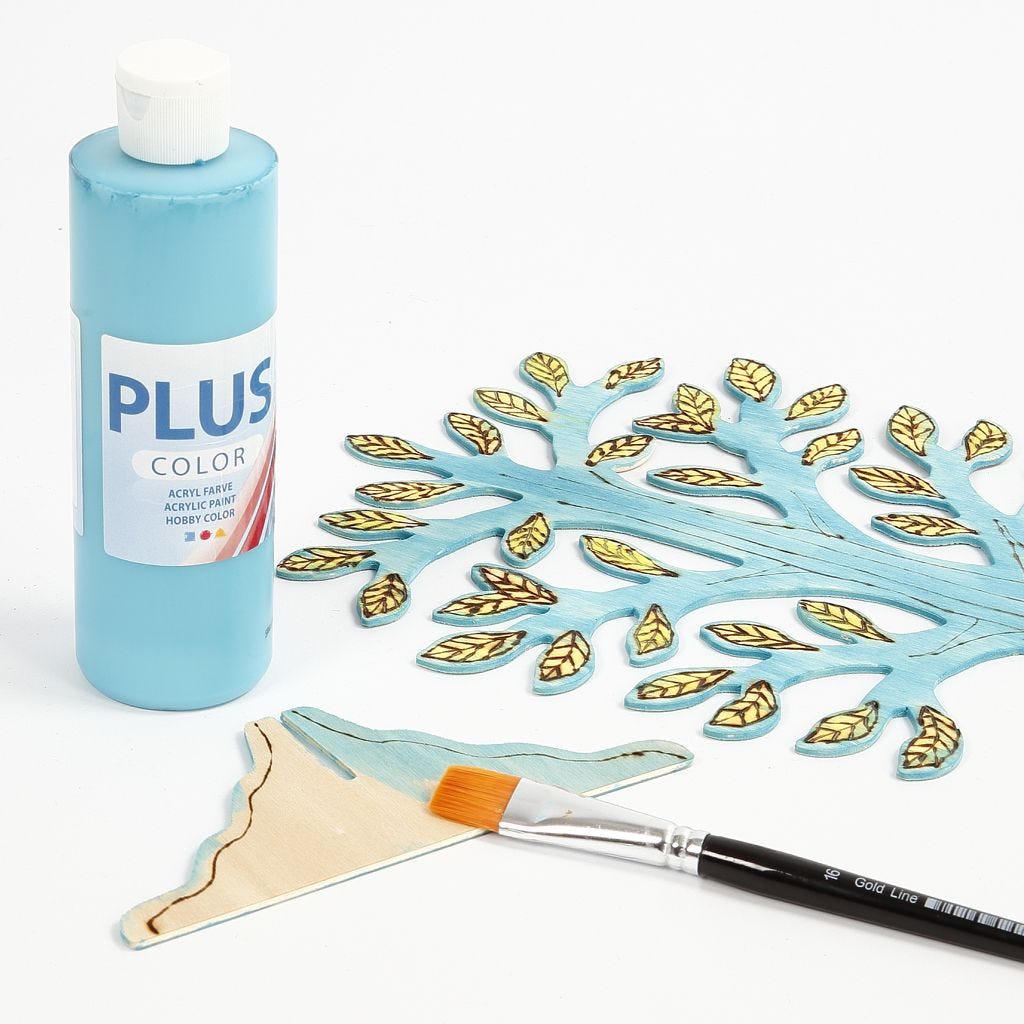 2
Paint the tree according to your taste with a round brush and Plus Color craft paint which is slightly diluted with water. Leave to dry.