A framed Portrait on a Collage of coloured Cellophane
A framed Portrait on a Collage of coloured Cellophane
Draw a portrait onto a photo pocket or laminating pouch with a Uni Posca marker by placing a photo underneath. A collage of coloured cellophane is inserted inside and the portrait is then laminated, trimmed and inserted inside a passepartout frame.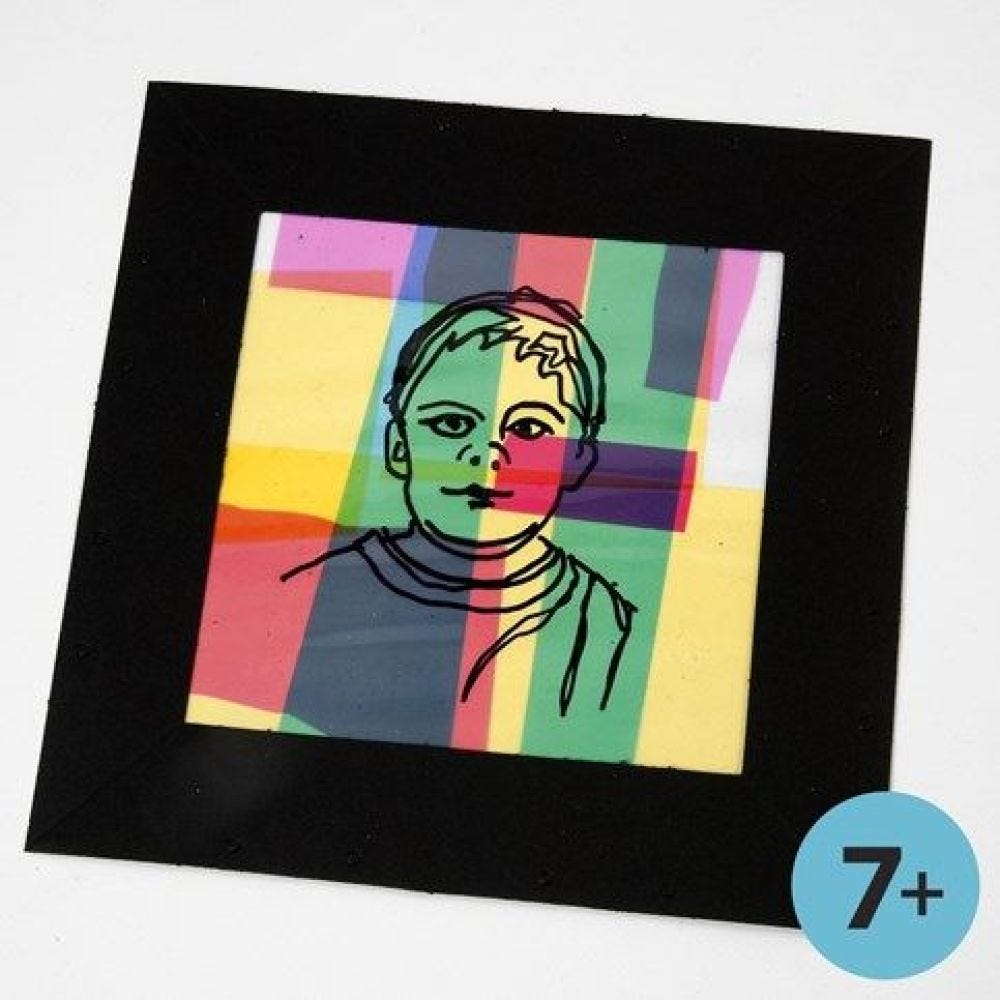 How to do it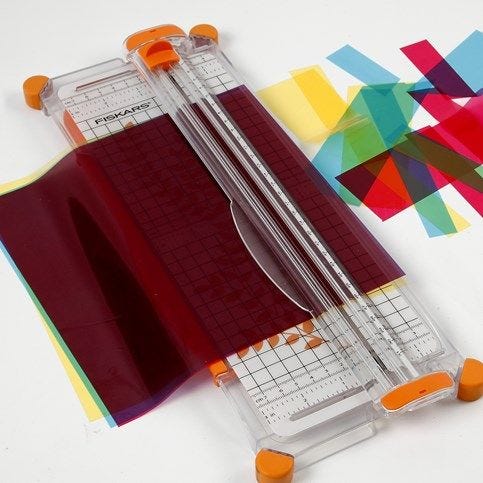 1.
Cut strips of cellophane in different widths and colours.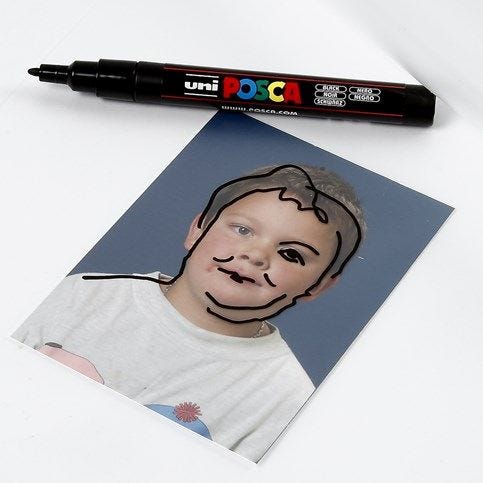 2.
Place a photo headshot underneath the laminating pouch. Open the pouch, thus drawing the portait – i.e. the outline and the facial features - on the inside of the pouch. Use a black Uni Posca marker.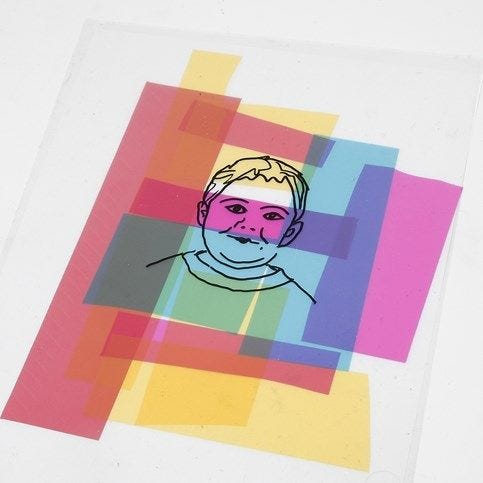 3.
Arrange the coloured cellophane strips as a collage over the marker drawing. Close the pouch when finished.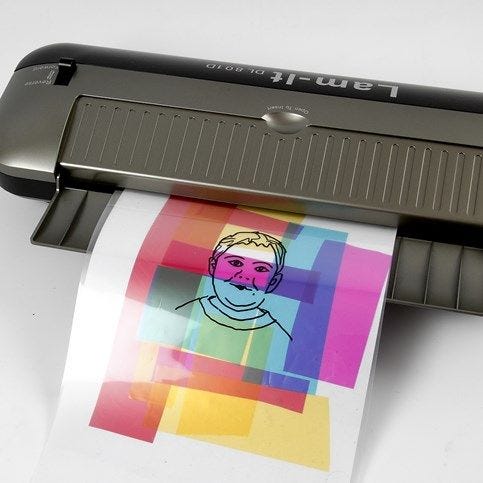 4.
Laminate the pouch and trim.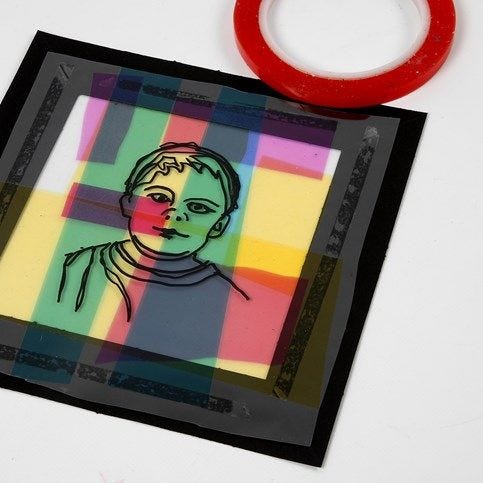 5.
Mount the picture inside a passepartout frame using double-sided adhesive tape.