The framed African mask is made from a full face mask in papier-mâché, our half tree trunks (wooden sticks) and painted with Plus Color Craft Paint.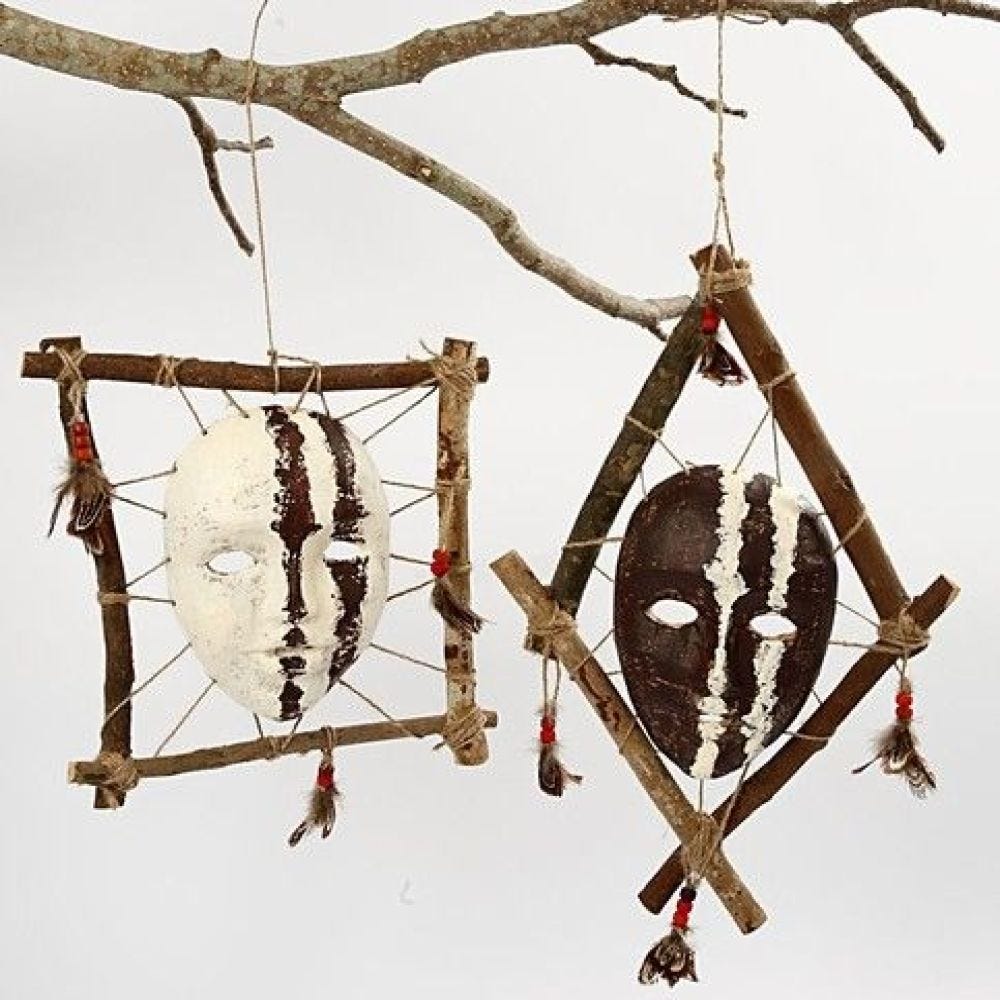 How to do it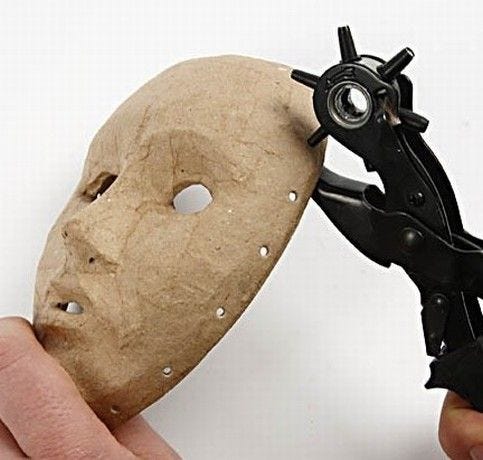 1
Cut holes in the mask's edge, 4-5mm inside the edge.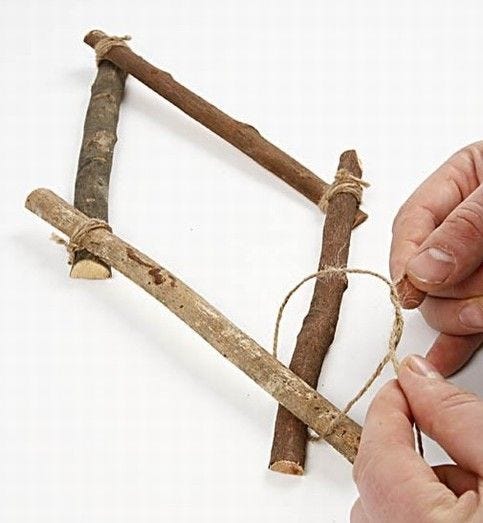 2
Tie four half tree trunks together to make a frame.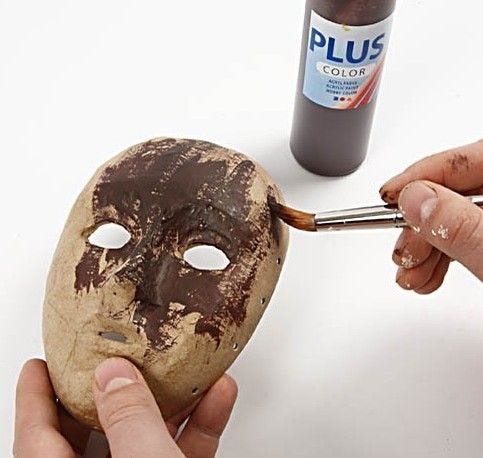 3
Paint the mask before fastening it onto the frame.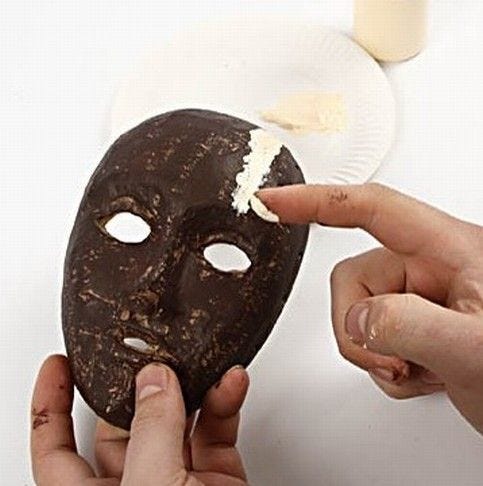 4
To achieve a rustic and authentic look, use your fingers when painting.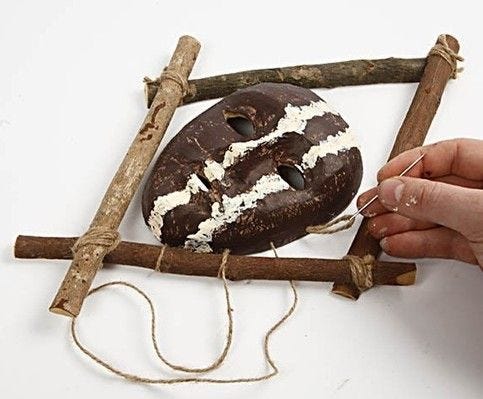 5
Sew / weave the mask onto the frame with flax twine.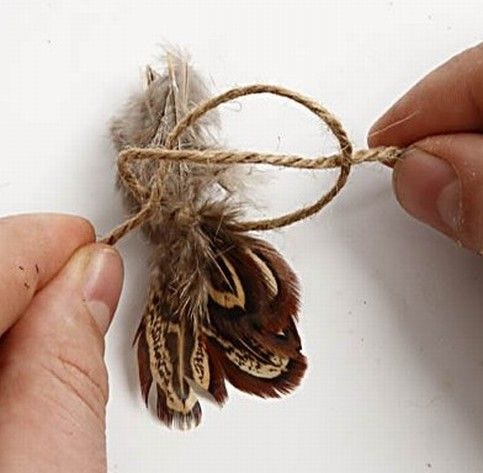 6
For decoration of the frame tie a small bunch of feathers together using flax twine.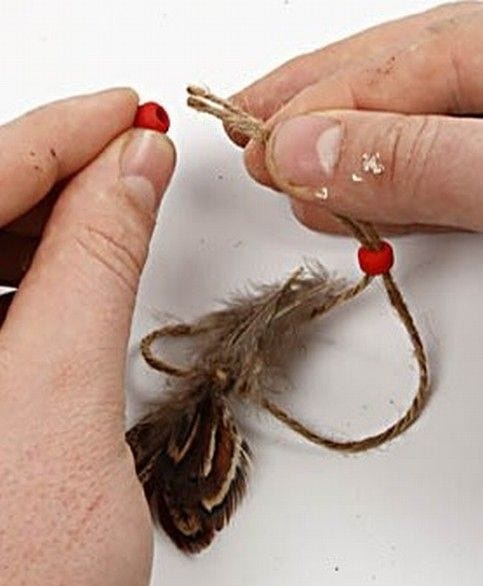 7
Pull glass beads onto the twine.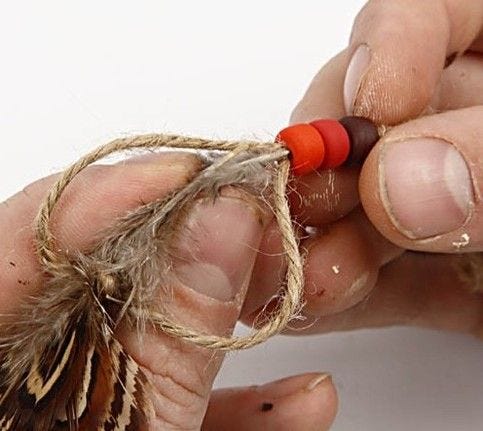 8
Pull the beads down over the feathers until they reach the knot.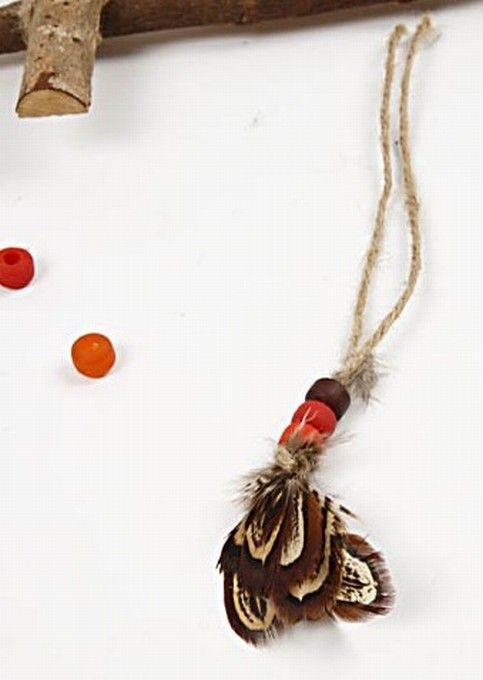 9
Finished feather decoration with glass beads. Make another 2-3 depending on how many you think are appropriate.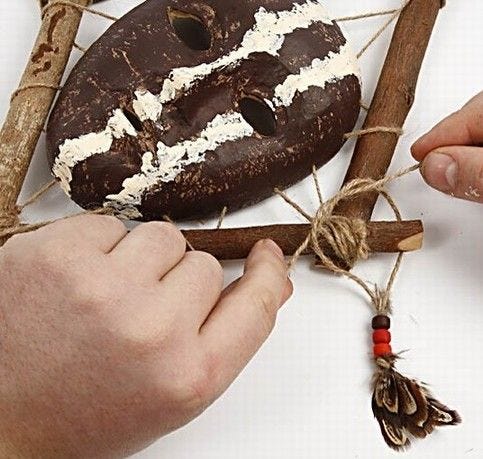 10
Tie the feather decorations onto the frame.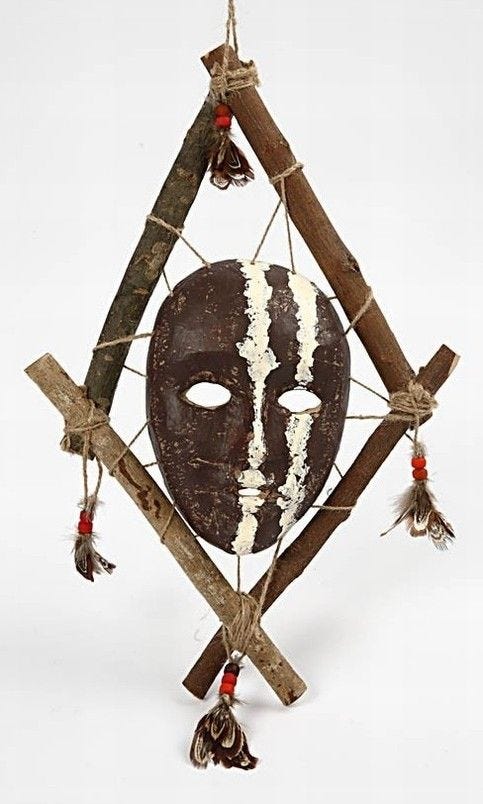 11
The finished framed mask.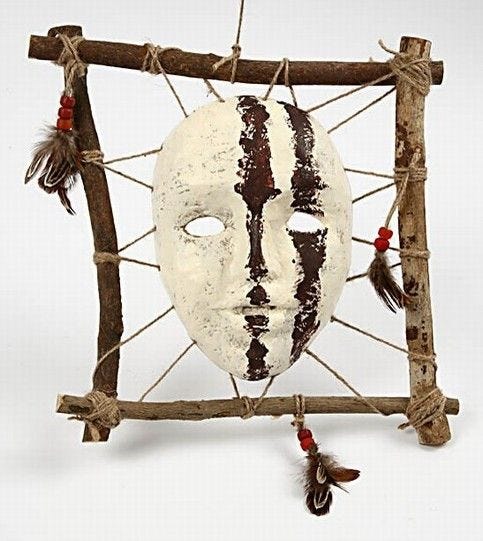 A variant of the frame.
Here the frame is turned a quarter turn and the mask has been painted in a light colour with dark streaks.