A forest floor from Silk Clay and natural materials
A forest floor from Silk Clay and natural materials
Model your very own forest floor from Silk Clay and natural materials. Make hedgehogs, toadstools and acorns.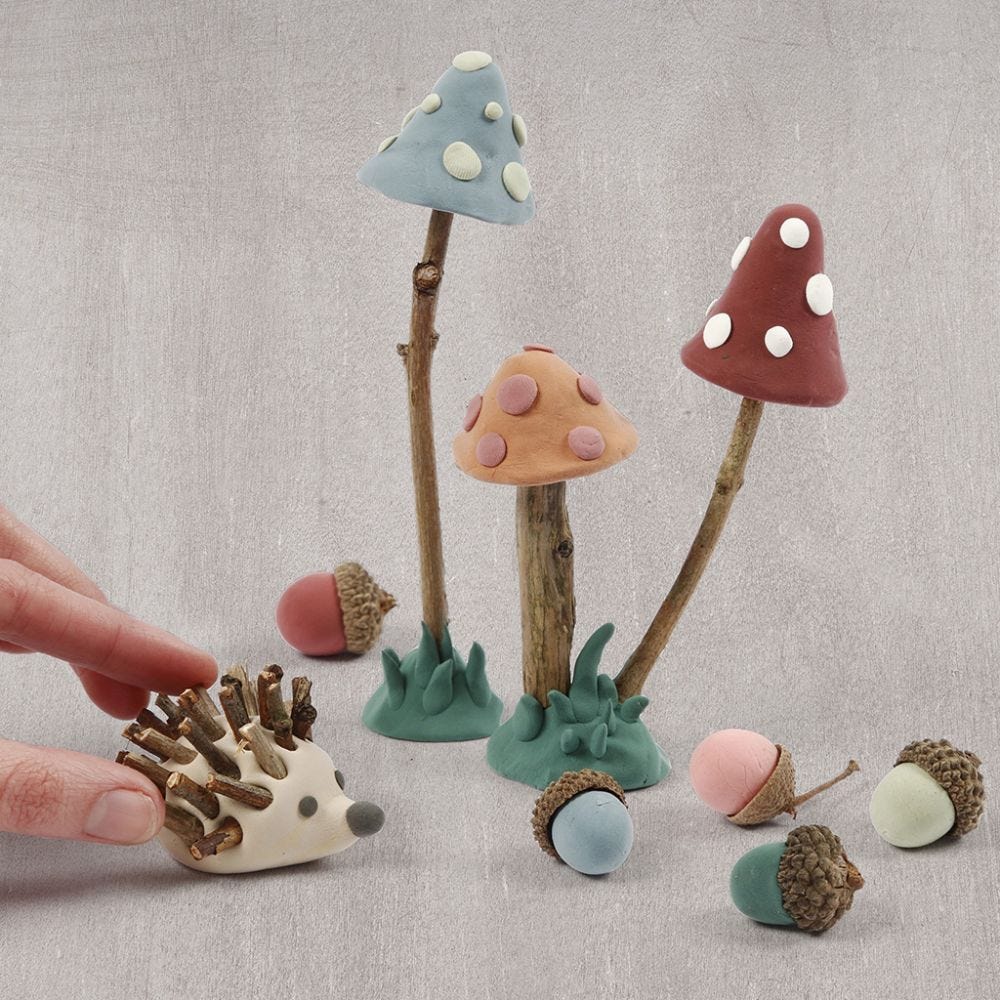 How to do it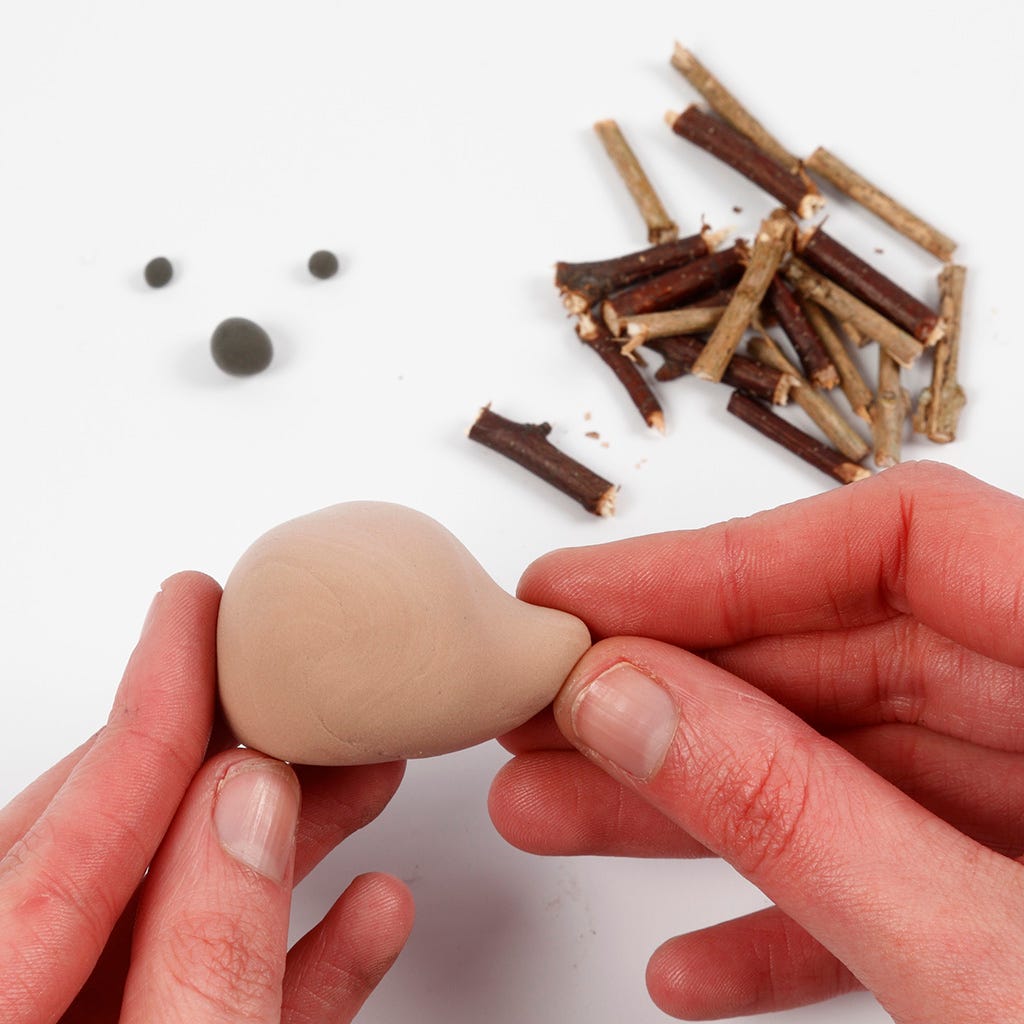 1
Model the hedgehog's body from light brown Silk Clay and the eyes and nose from black Silk Clay. Break or cut small pieces of stick, each measuring approx. 1.5-2 cm. Here we have cut a total of approx. 35 small sticks.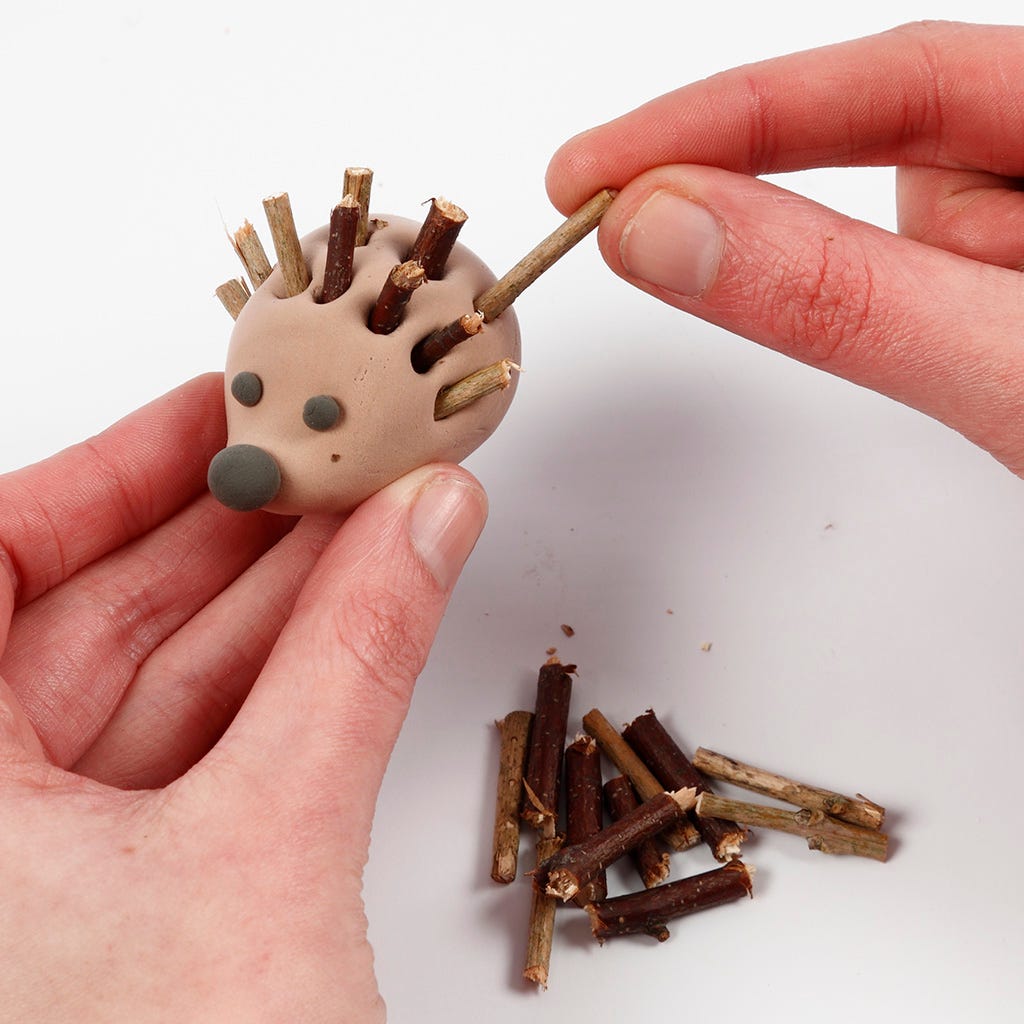 2
Press the eyes and the nose lightly onto the hedgehog and push the small sticks into the hedgehog's body.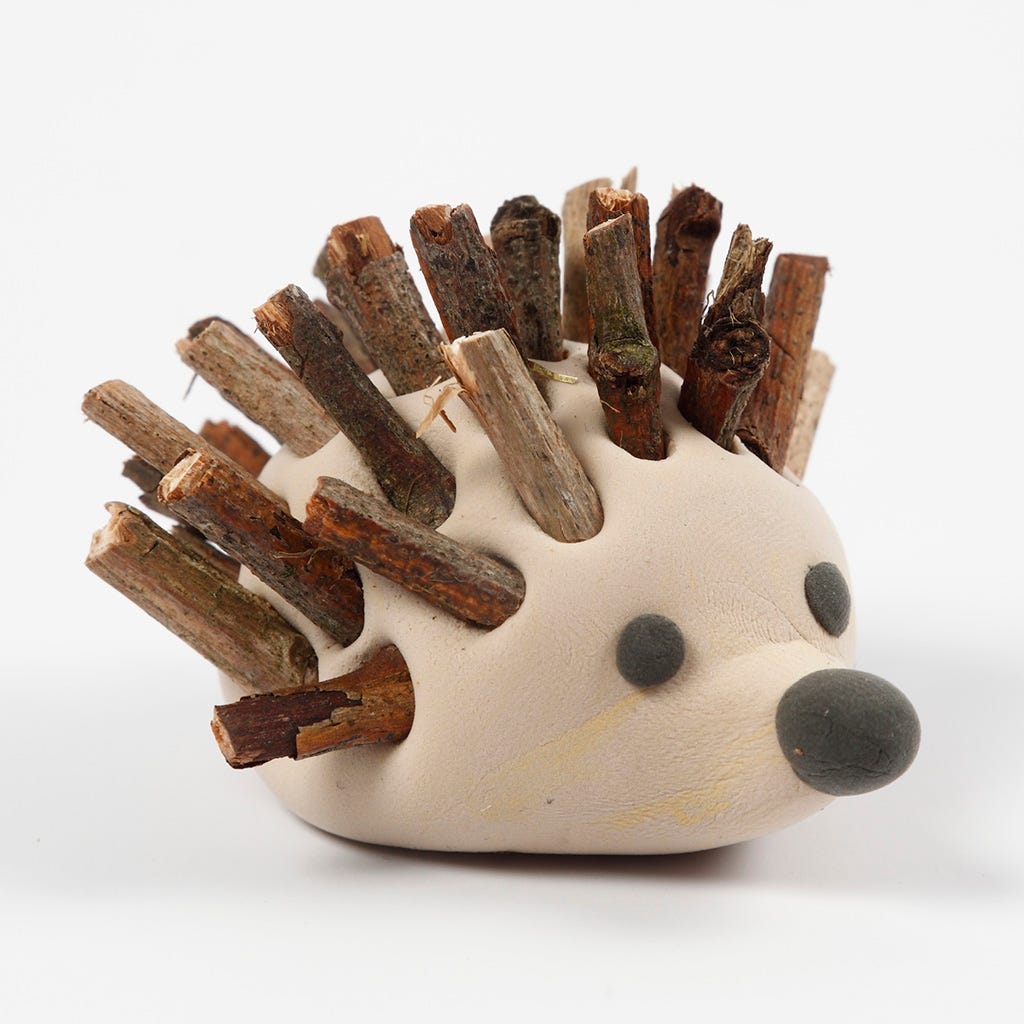 3
Here is the finished hedgehog.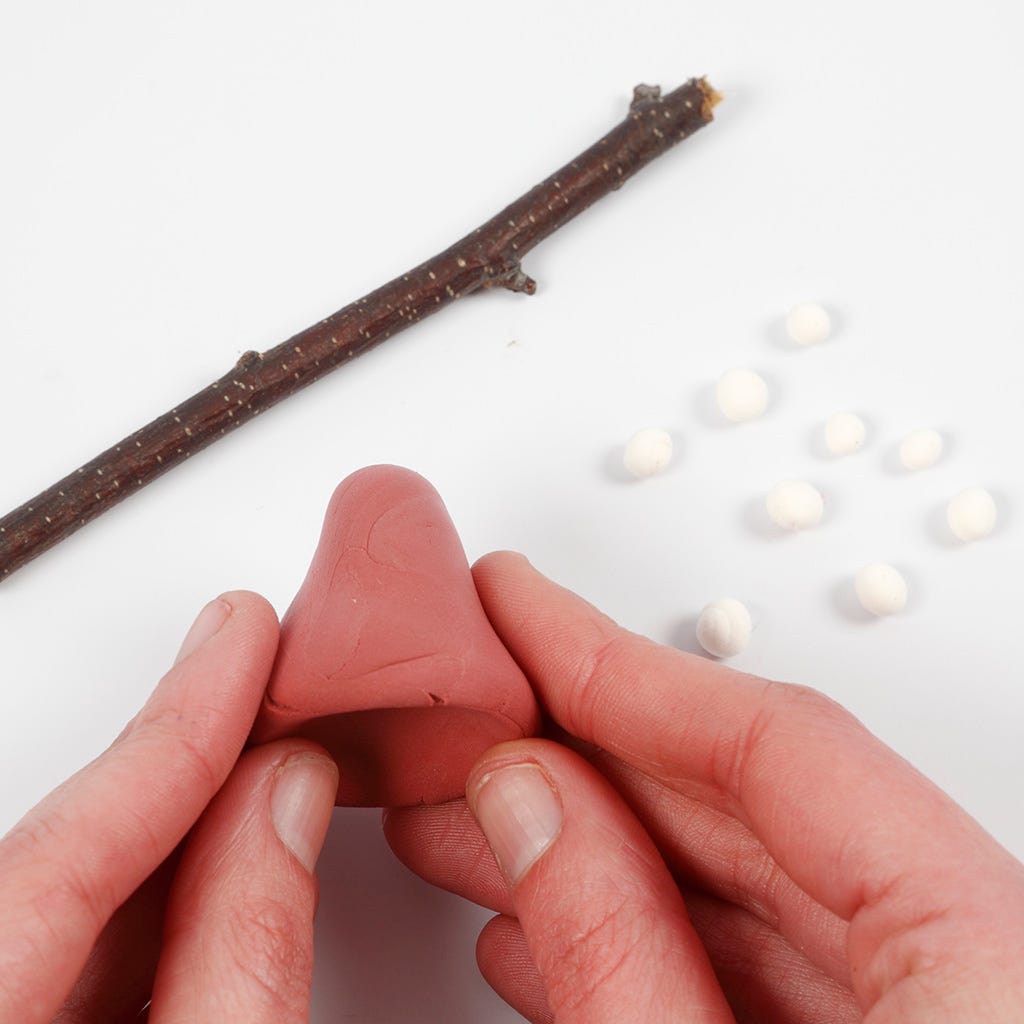 4
Model the toadstool's cap and the toadstool's spots from Silk Clay.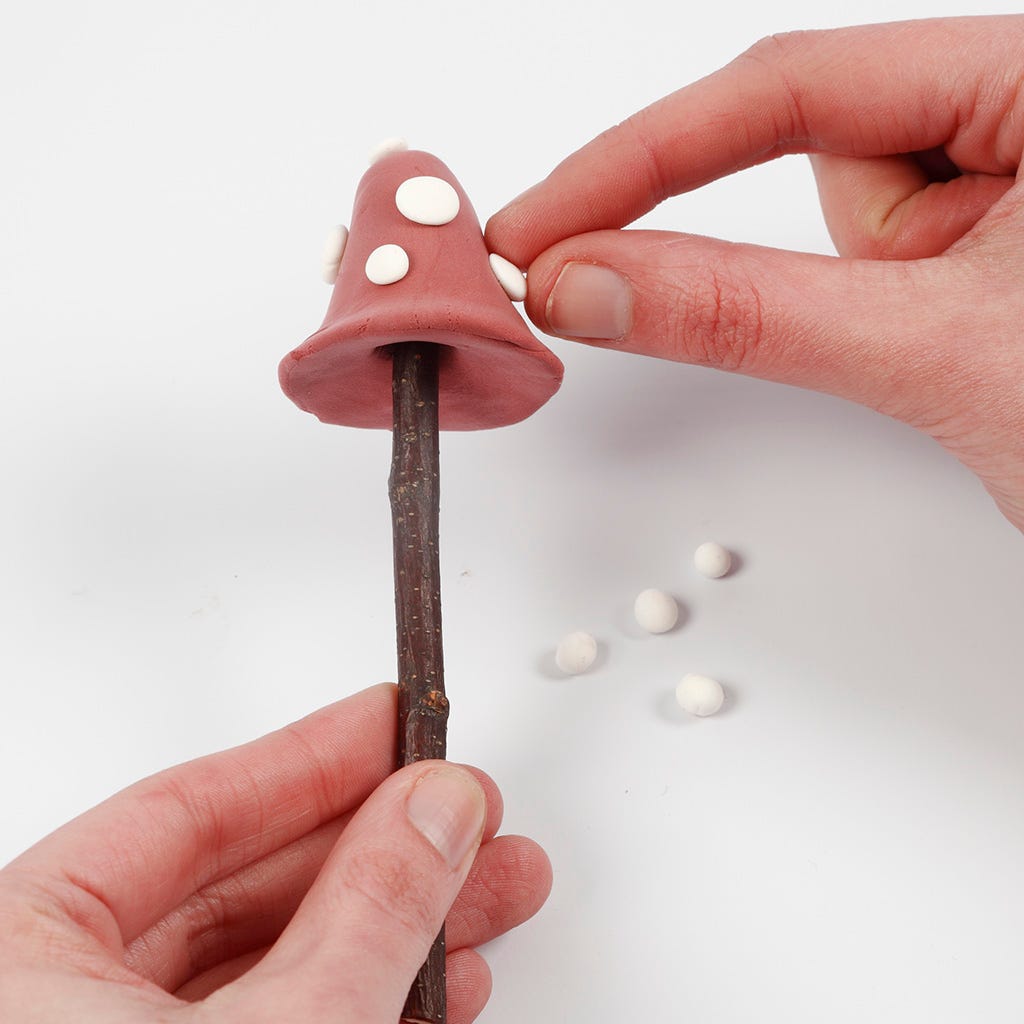 5
Push the cap onto a branch and decorate the toadstool's cap with white spots.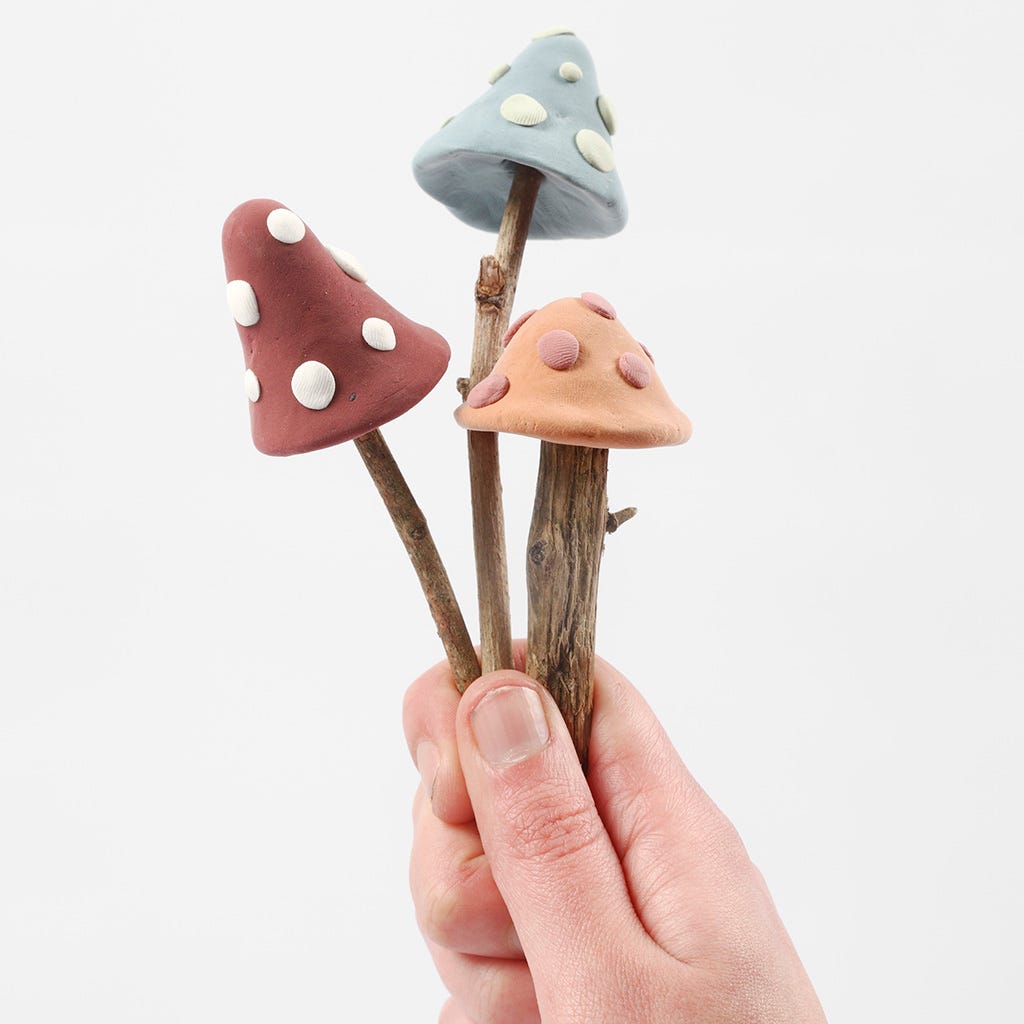 6
Here are the finished toadstools.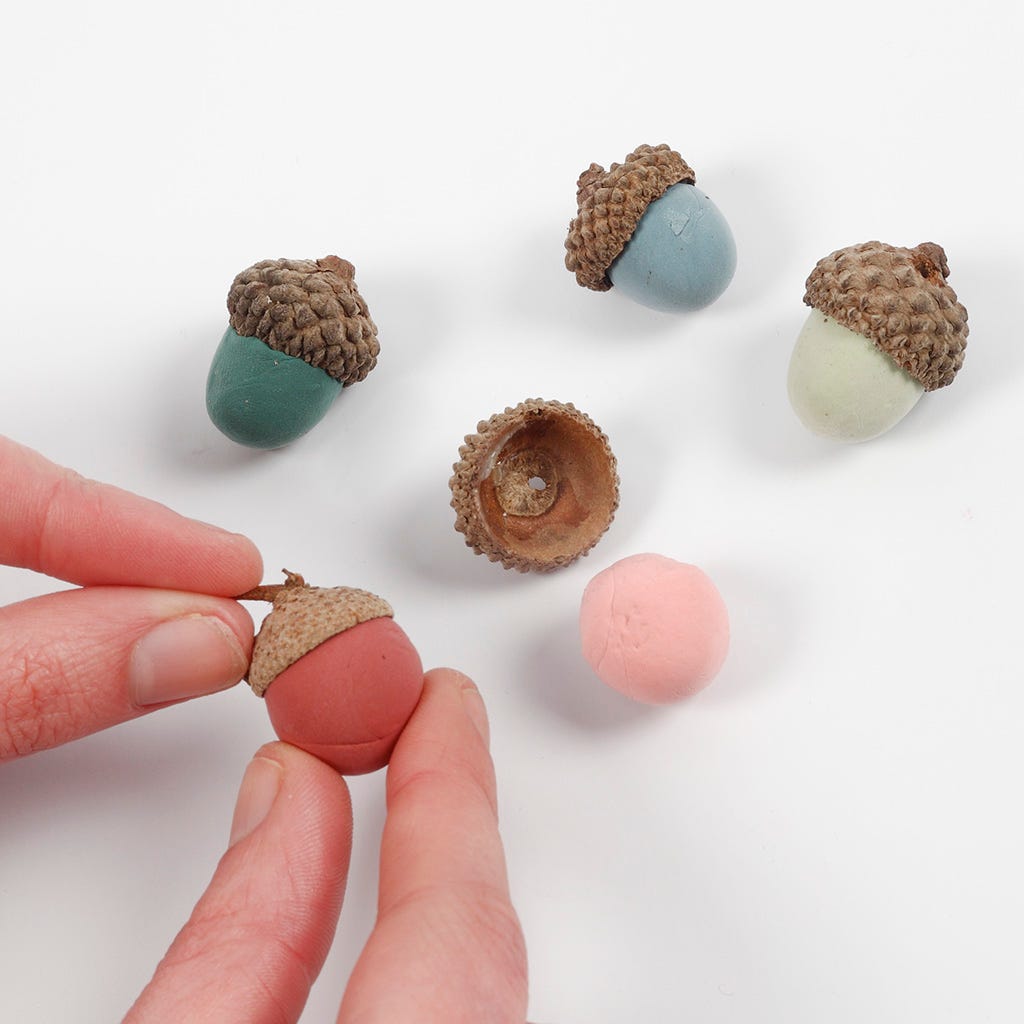 7
Roll the "nuts" for the acorns from Silk Clay and push them into the cup. Silk Clay will stick to wood, papier-mâché etc. as long as it is moist.
I'm shopping as
b2c incl. tax
b2b excl. tax
b2g excl. tax
Go back
I'm shopping as
Continue as guest
Copyright © 2013-present Magento, Inc. All rights reserved.