A Football Theme on a Menu Card for a Confirmation Party
A Football Theme on a Menu Card for a Confirmation Party
A menu card for a confirmation party made with a football theme from card and paper from the "Happy Moments" series. It is decorated with a decorative ribbon with a football design, as well as football brads. It is fastened with a satin ribbon.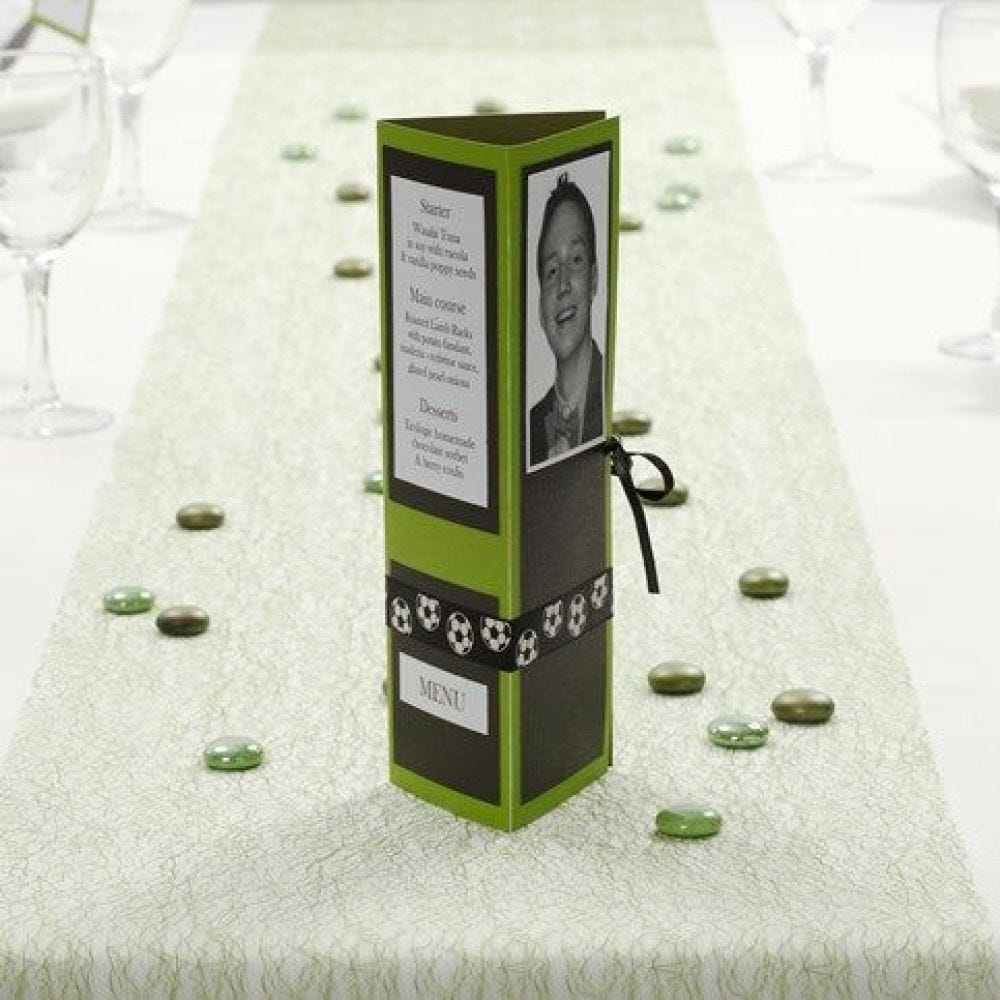 How to do it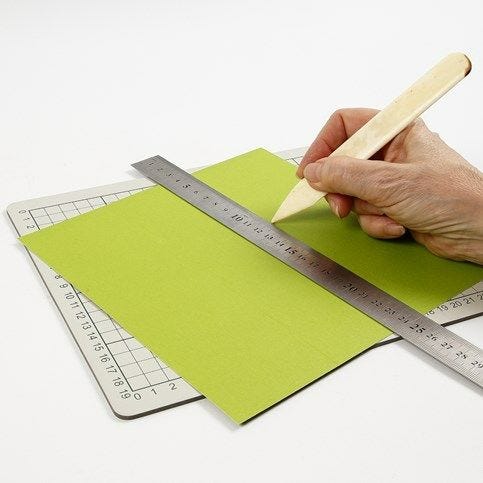 1.
Cut a piece of card measuring 21 x 21cm. Use a bone folder for scoring three vertical sections, each measuring 7cm, to make a tri-fold card.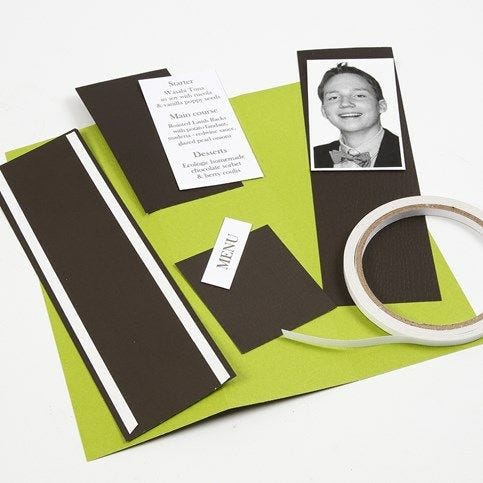 2.
Print out the menu and the portrait onto white paper. Cut out the parts. Cut out pieces of black paper with a hammered surface slightly smaller on all four sides than each card section. Attach all the parts onto the card in layers using double-sided adhesive tape.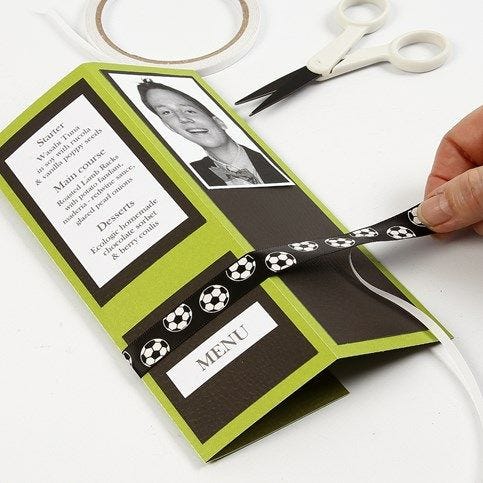 3.
Attach double-sided adhesive tape onto the back of the ribbon with a football design. Attach it across the three card sections. Assemble the three card sections into a tri-fold card and trim the ribbon on each side.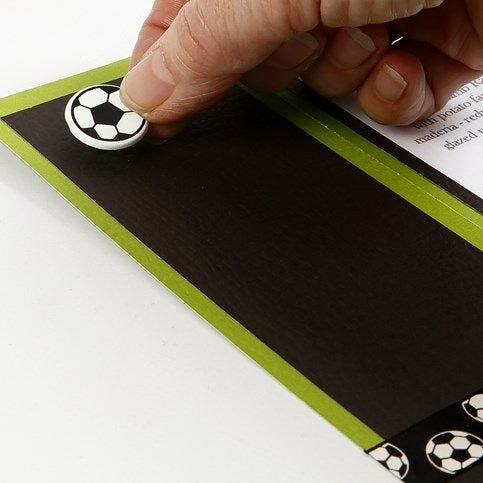 4.
Attach football brads according to your taste onto the front of the menu card.
5.
Make holes in the middle in both sides of the card using a Screw Punch.
6.
Bend the card at the two score lines making the three sections. Thread a piece of satin ribbon through each hole on each side and tie together to make a tri-fold card.