A Folding Book made from Card with Drawings
A Folding Book made from Card with Drawings
The folding book is A6 card in different colours which are decorated with drawings made with Poster Hobby Markers according to your imagination. Then the drawings are assembled vertically one after another with Masking Tape, making it into a folding book. How to do it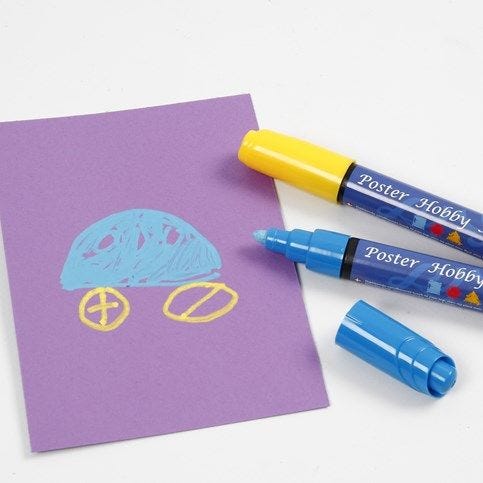 1.
Draw designs on pieces of card in different colours in A6 format using your imagination. Use Poster Hobby Markers which have the same opacity as paint applied with a brush.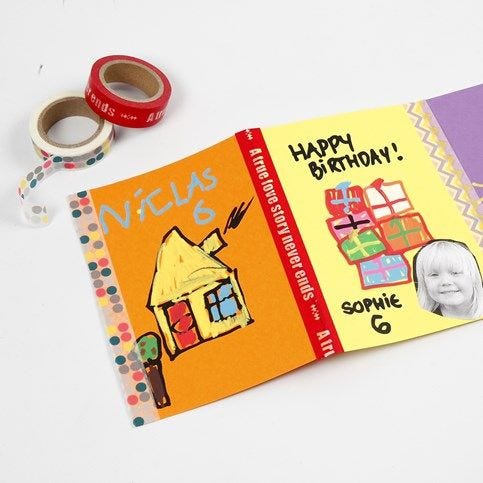 2.
When each drawing is dry, assemble them all vertically using Masking Tape.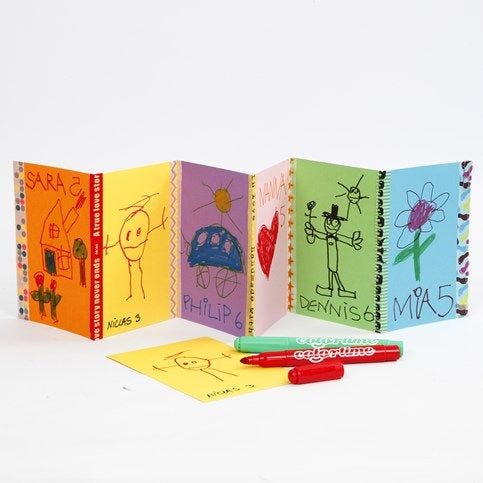 A TIP
Let young children use Colortime markers rather than Poster Hobby Markers. The Colortime markers have a firm felt tip and are therefore easier to manage for a great result.
Copyright © 2013-present Magento, Inc. All rights reserved.