A folded hanging Decoration from Vellum Paper with a Rhinestone
A folded hanging Decoration from Vellum Paper with a Rhinestone
Both hanging decorations are made from vellum paper following the folding technique of origami. They are decorated further with a self-adhesive rhinestone in the middle. How to do it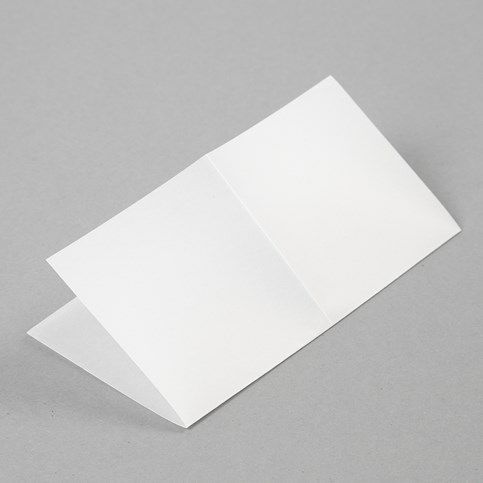 1.
Fold the paper in both directions and unfold again. NB: This hanging decoration can also be made in different sizes and from different types of paper other than vellum paper – as long as a square piece of paper is used. A 15 x 15 cm piece of paper is used for making this hanging decoration.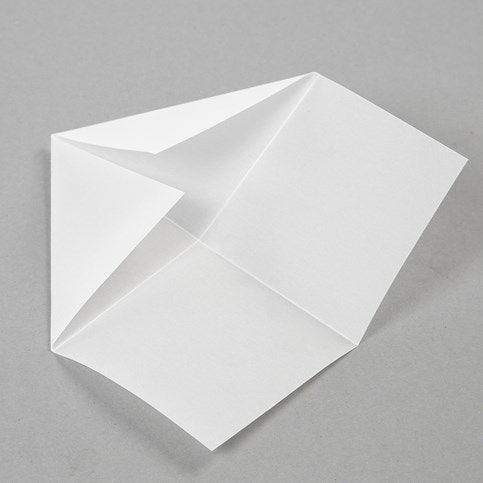 2.
Fold each corner towards the middle, making a new square.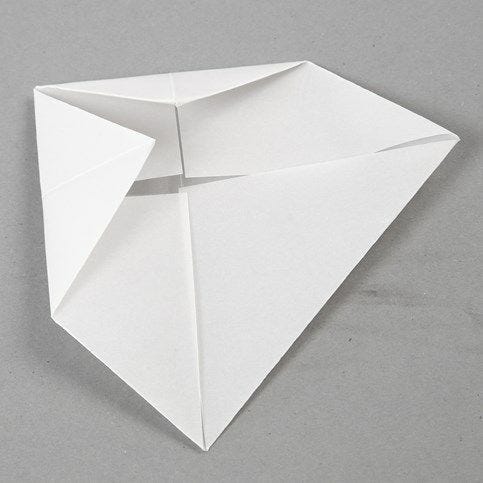 3.
Fold all the corners in the new square towards the middle.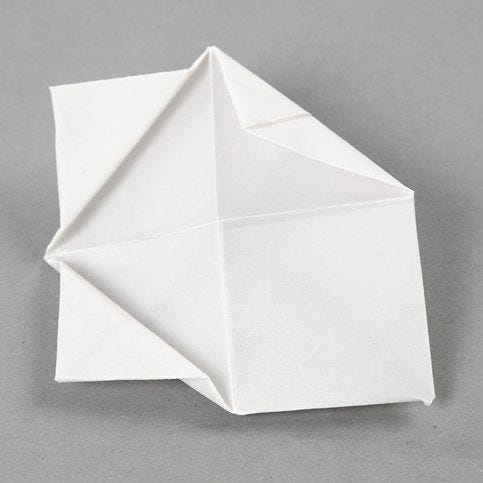 4.
Turn it over and fold all the corners towards the middle. Now bend to form a 7-10 mm score line all the way round.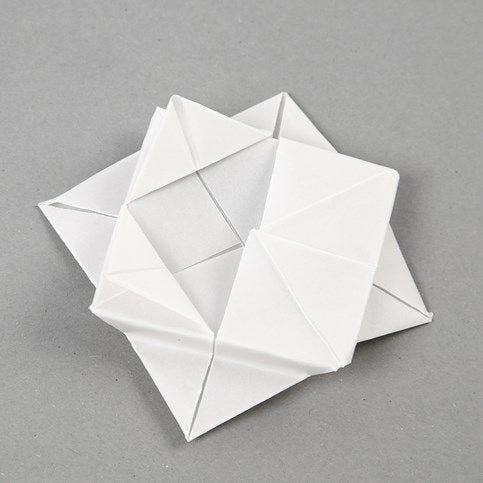 5.
Turn over again and fold each square backwards in the middle.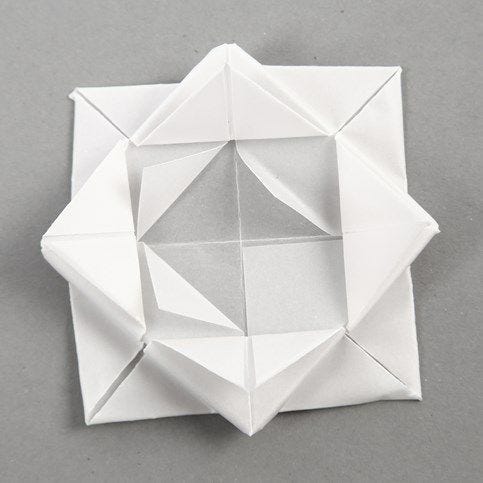 6.
Also open up/fold the inside squares as shown.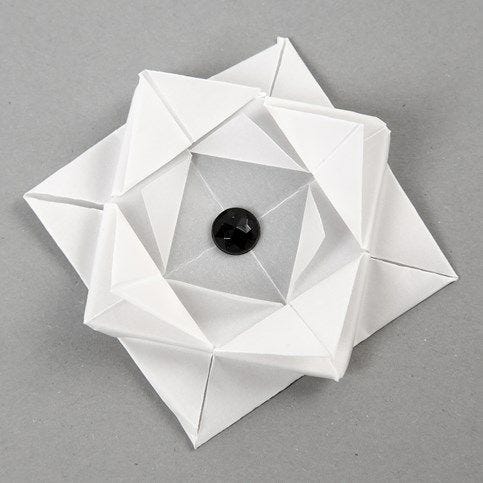 7.
Decorate the hanging decoration with a self-adhesive rhinestone and attach a piece of fishing line for hanging.
Copyright © 2013-present Magento, Inc. All rights reserved.