These boxes are assembled and decorated differently for Christmas. The first box has a golden metal star in a gold cord. The next has a Christmas tree glued onto the lid And the third has glued-on paper star strips as well as half a woven Christmas star. How to do it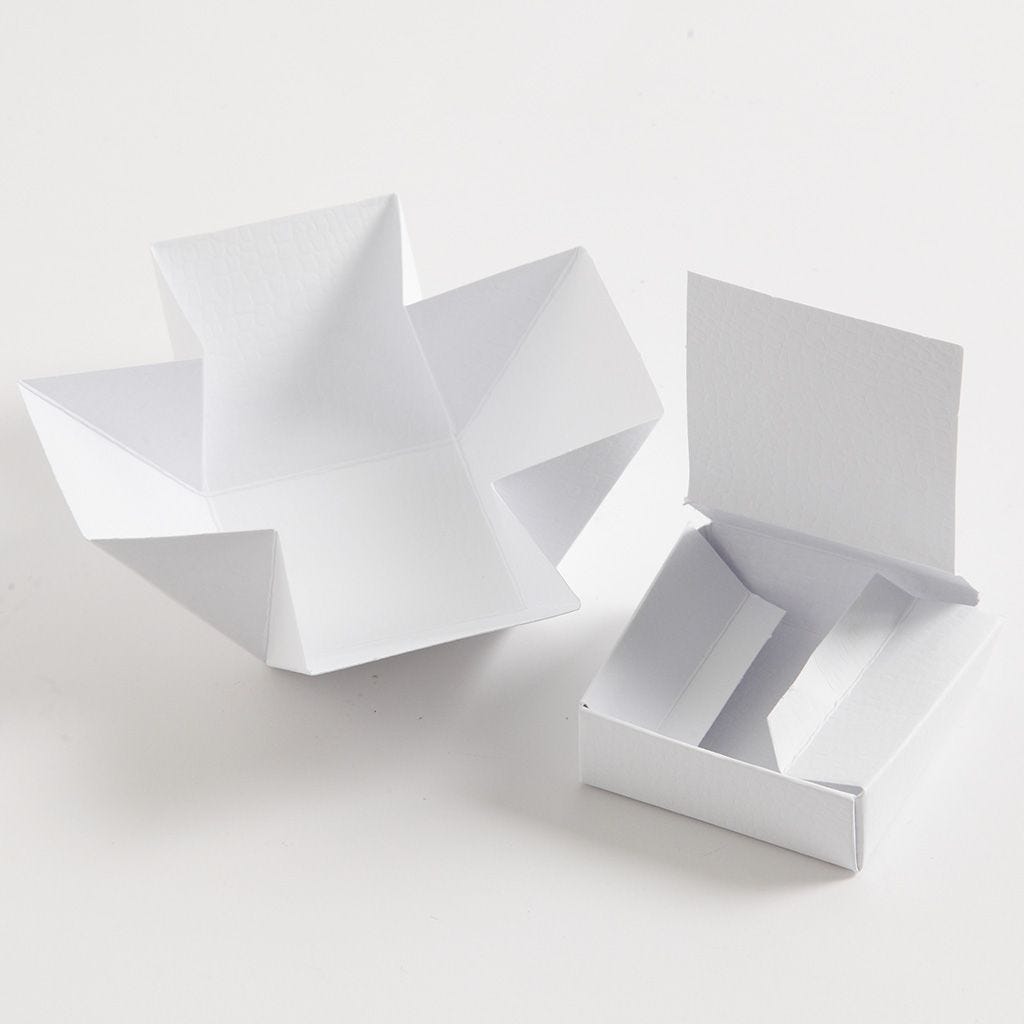 1
Fold the box and the lid. Enter 13591 into the search box on our website for detailed instructions.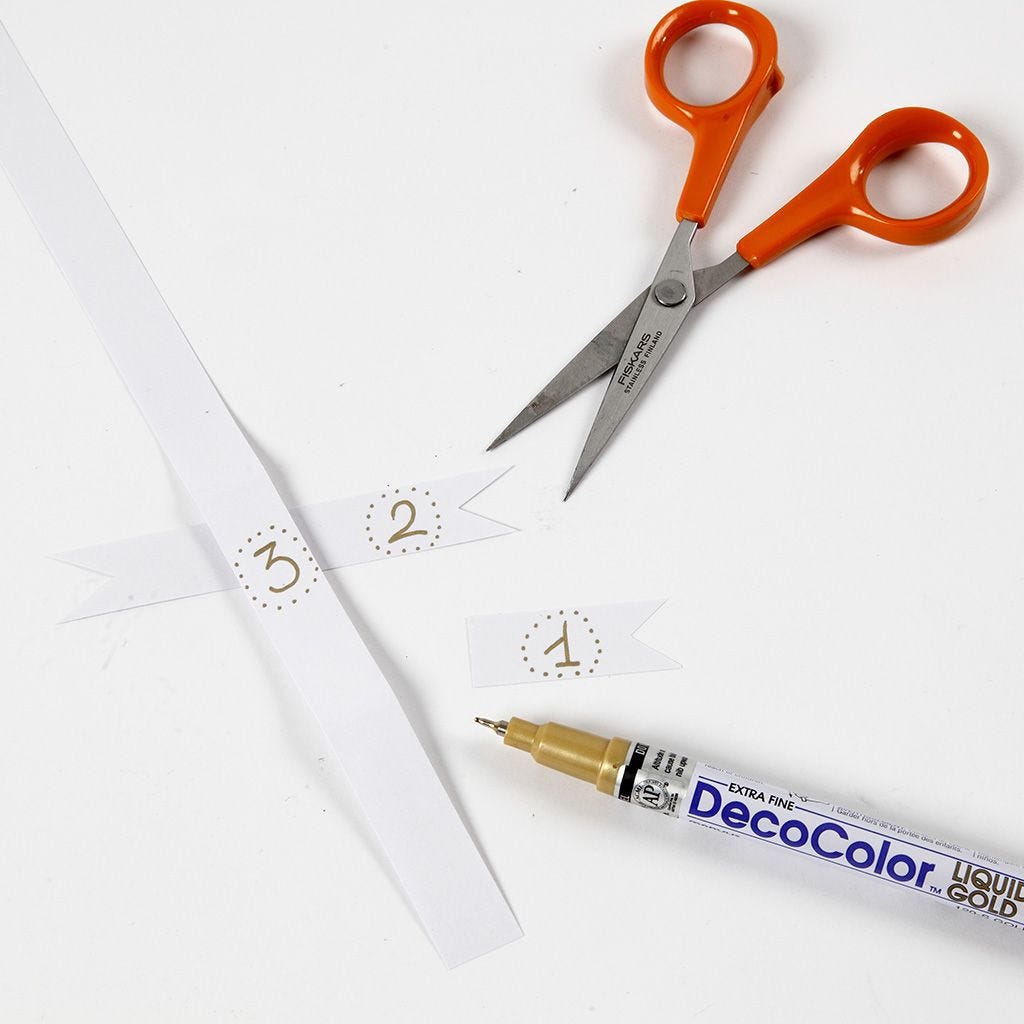 2
Decorate with a small tag: Trim a paper star strip, use a gold marker and write according to your own taste; for example to-and-from or Advent numbers.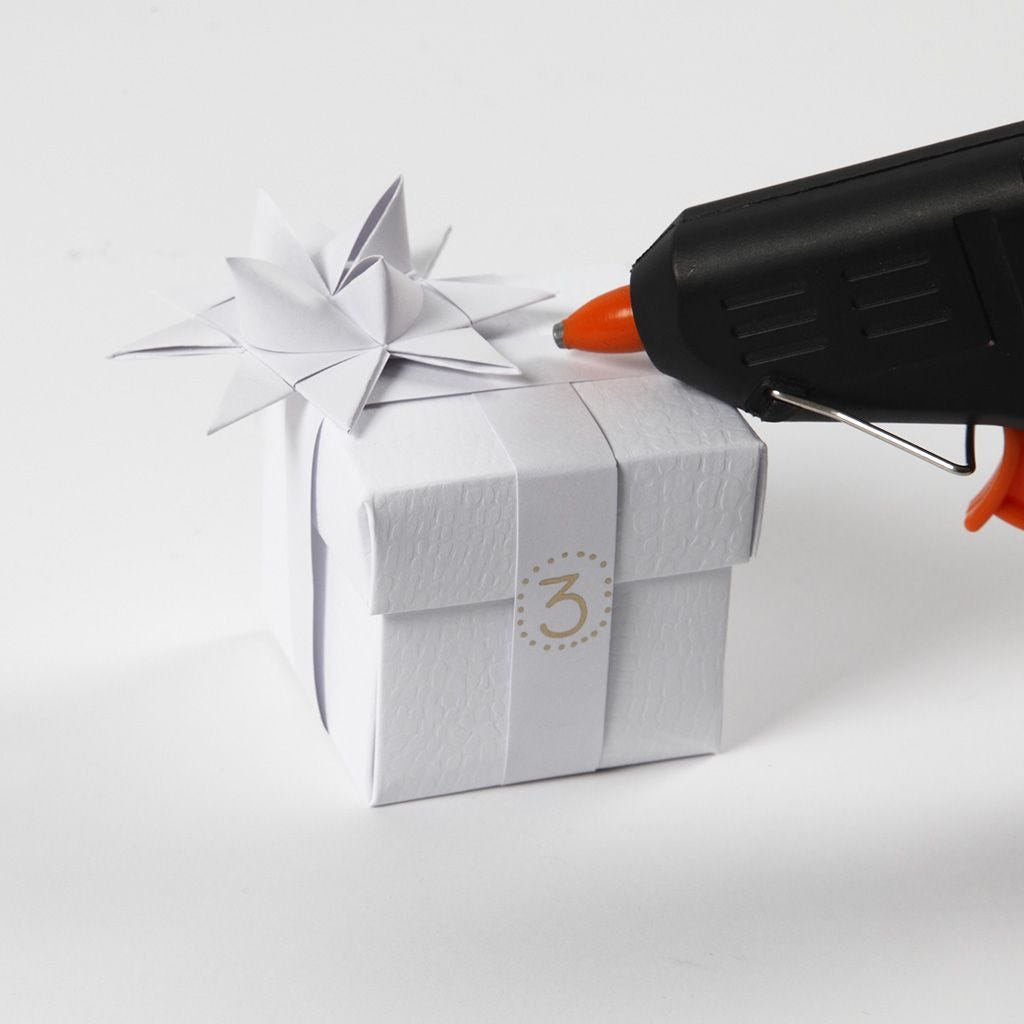 3
Decorate with paper star strips: Follow the detailed instructions on the pack of paper star strips and weave up to and including step 16. Glue paper star strips around the box and decorate with the trimmed woven star on top.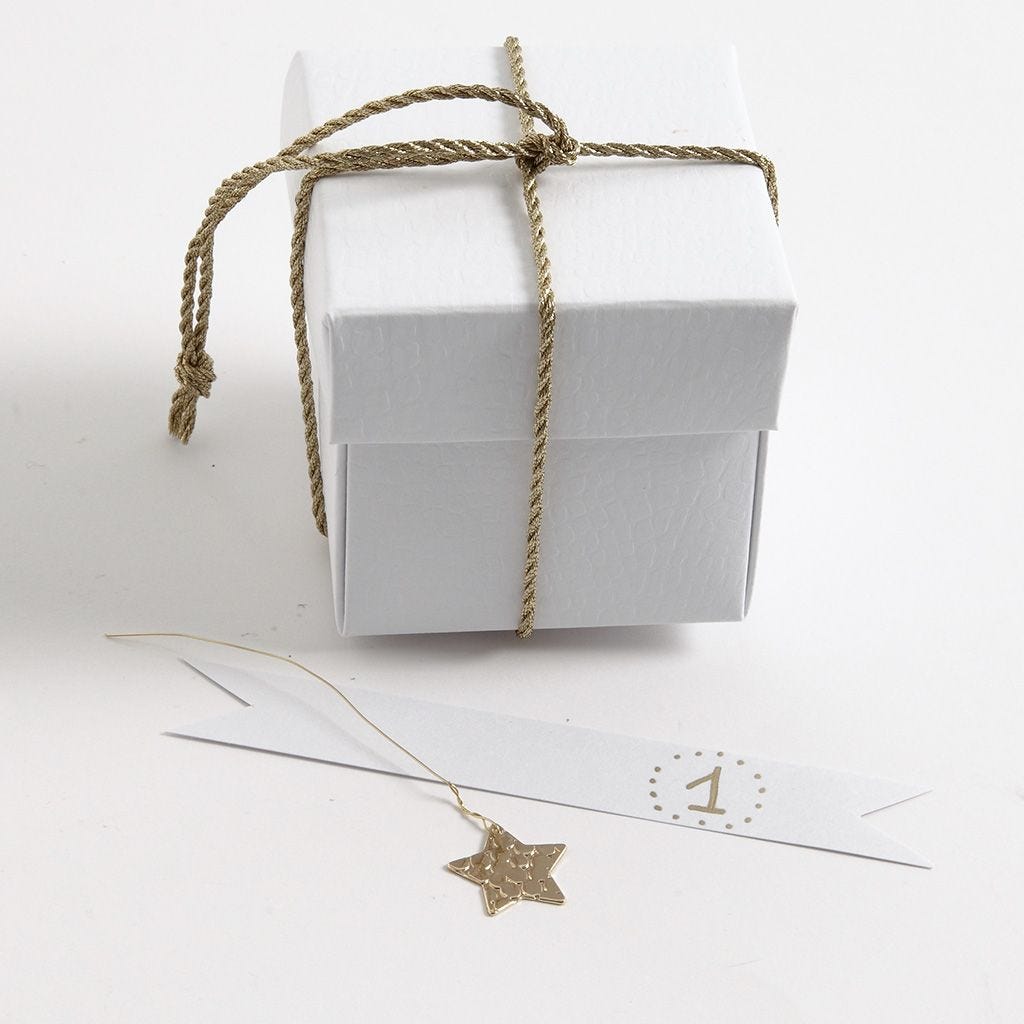 4
Decorate with gold cord: Cut a piece of gold cord and tie a knot at each end. Tie it around the box and decorate with a small golden metal star attached to a piece of brass wire.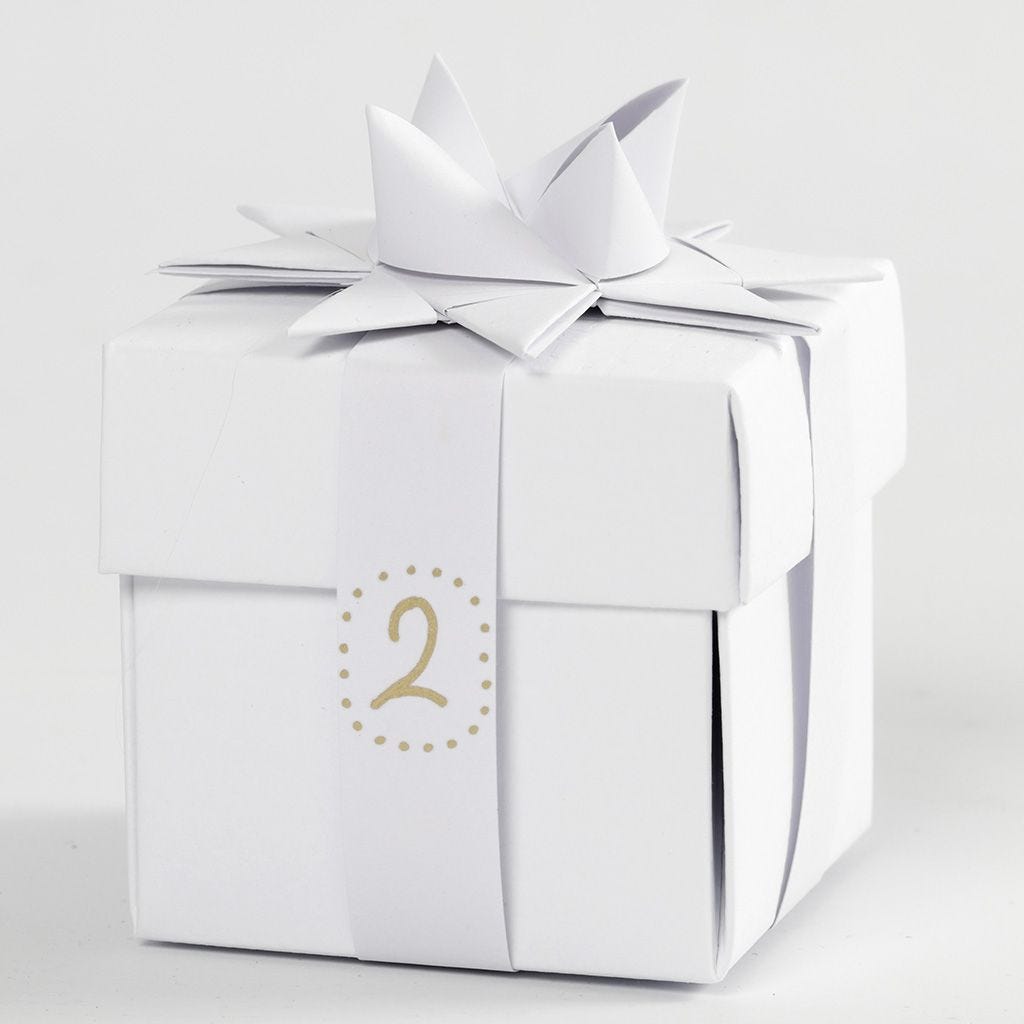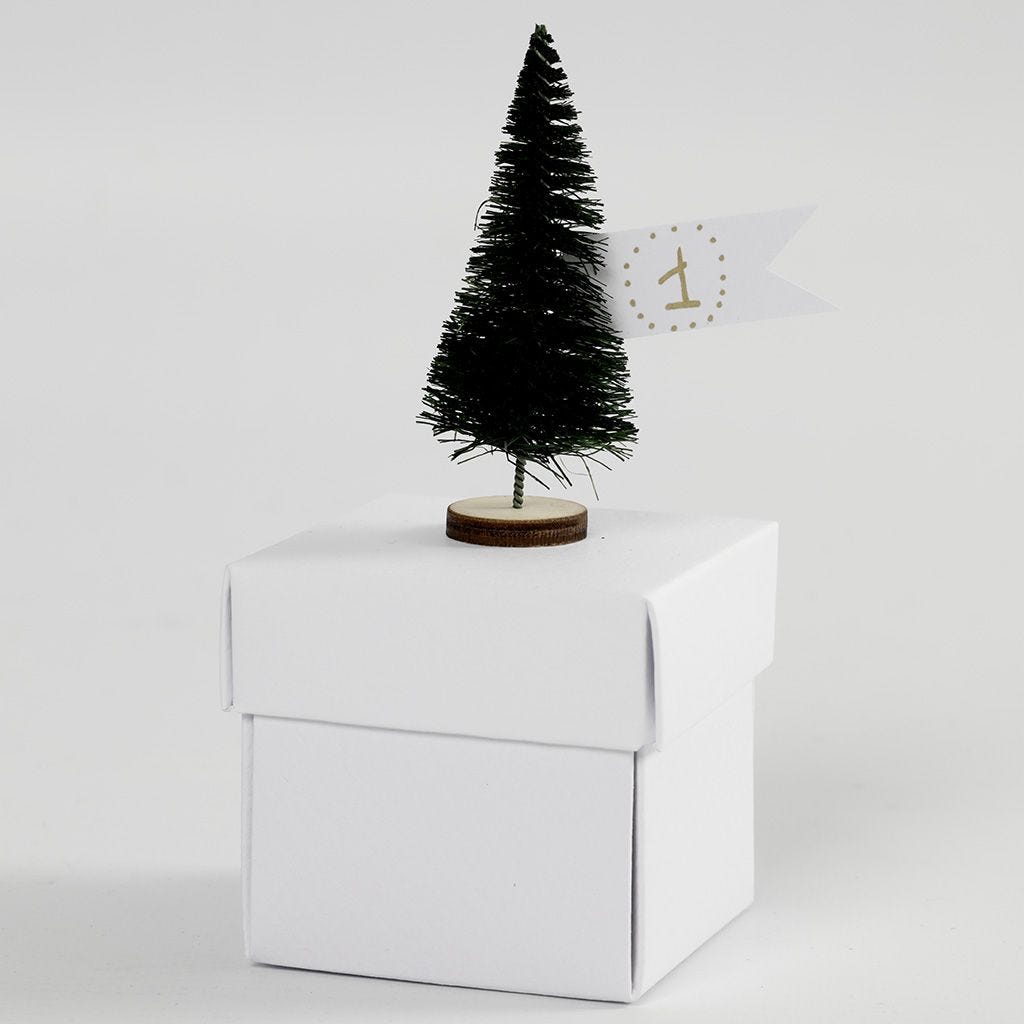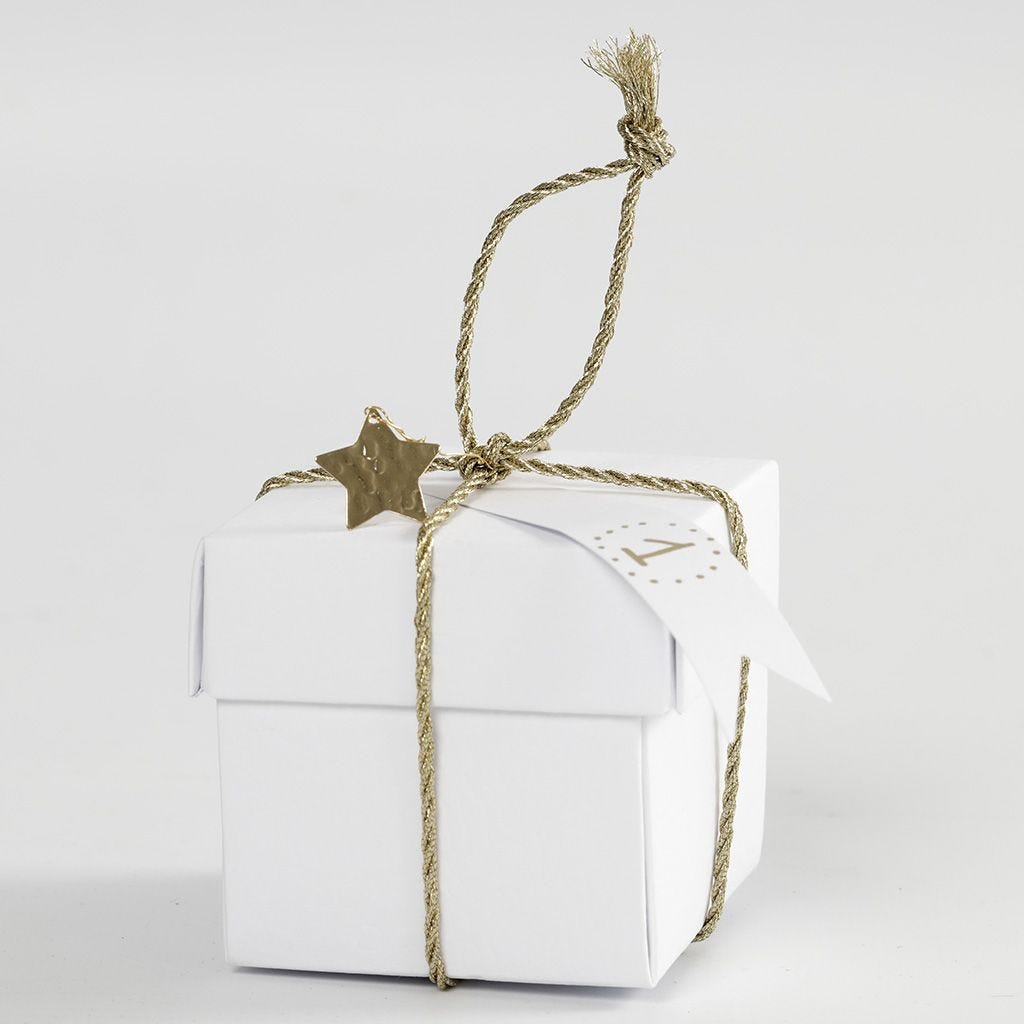 Copyright © 2013-present Magento, Inc. All rights reserved.