A Foam Rubber Mask made from Hands
A Foam Rubber Mask made from Hands
Draw around hands on pieces of glittery foam rubber. Cut out the hand shapes and glue the hands together to make a mask. How to do it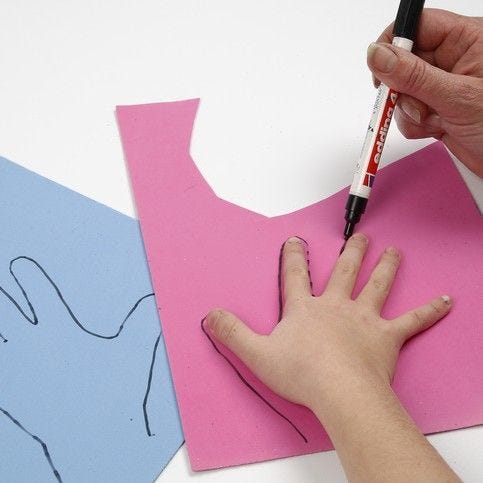 1.
Draw around the right and the left hand on two different coloured glittery foam rubber sheets.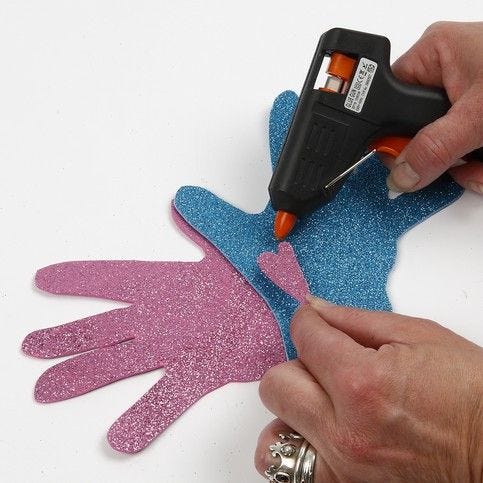 2.
Trim the two shapes and glue them together with a glue gun or Dana Super Hobby glue. Then decorate with foam rubber shapes.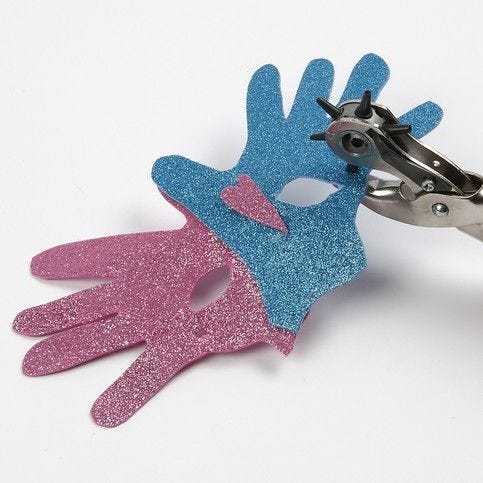 3.
Cut out holes for eyes and use hole punch pliers to make a hole on each side of the mask for attaching a piece of elastic cord.
Copyright © 2013-present Magento, Inc. All rights reserved.