A Foam Clay Chick on a mechanical Movement
A Foam Clay Chick on a mechanical Movement
A chick made from Foam Clay, pushed onto a wind-up mechanical movement to make the figure move. Attach a polystyrene ball for the head covered with Foam Clay and decorated with eyes, a beak and a comb. How to do it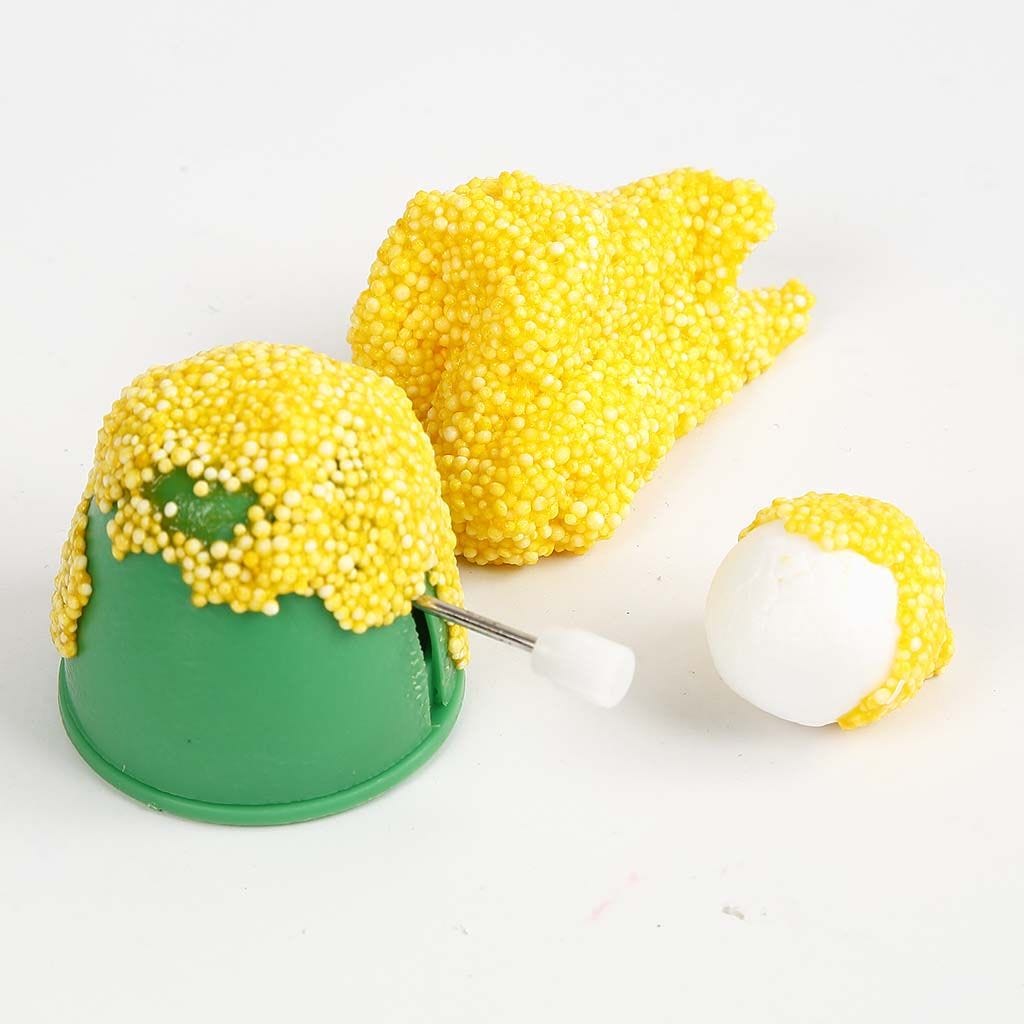 1
The chick's body and head: Cover the mechanical movement and the polystyrene ball evenly with Foam Clay. NB: Do not cover the wind-up mechanism.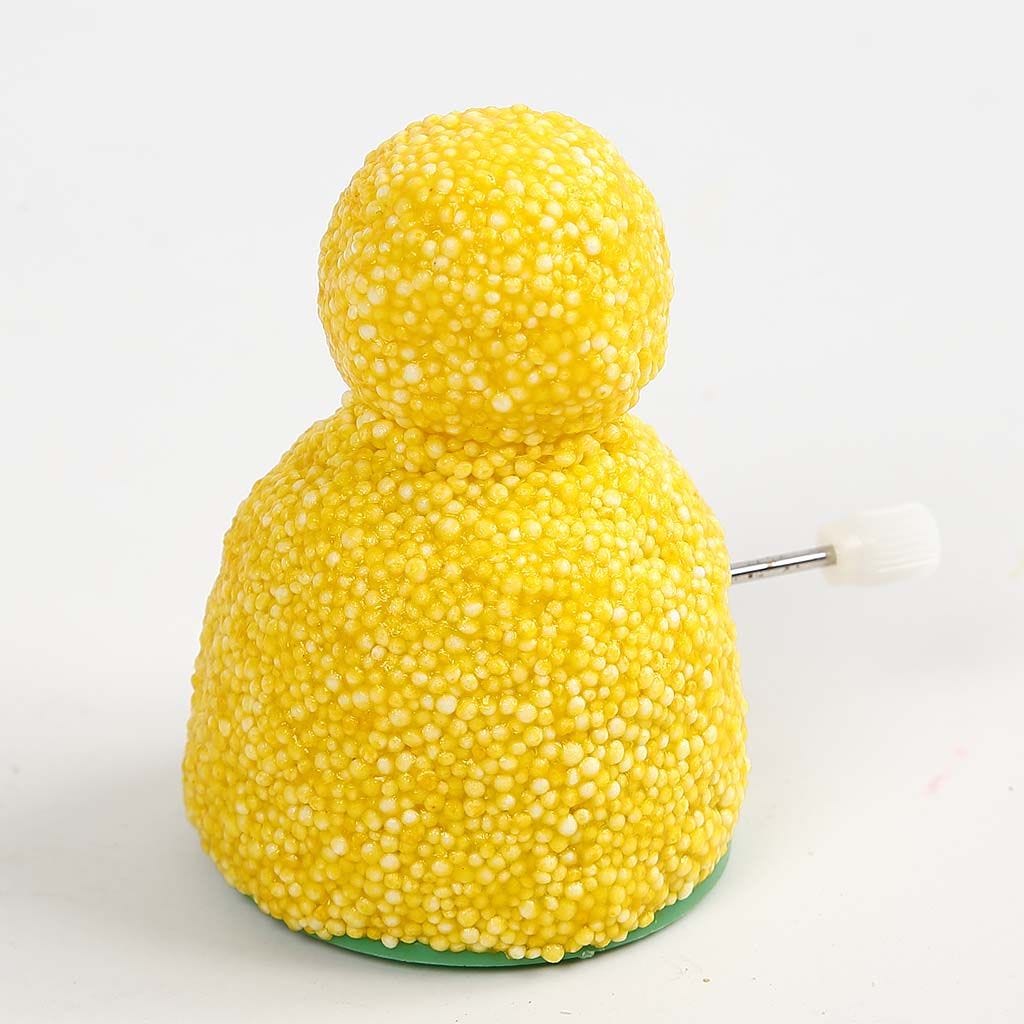 2
Join the head and the body with a blob of Foam Clay.
3
Make wings from Foam Clay which has been rolled out flat. Leave to dry.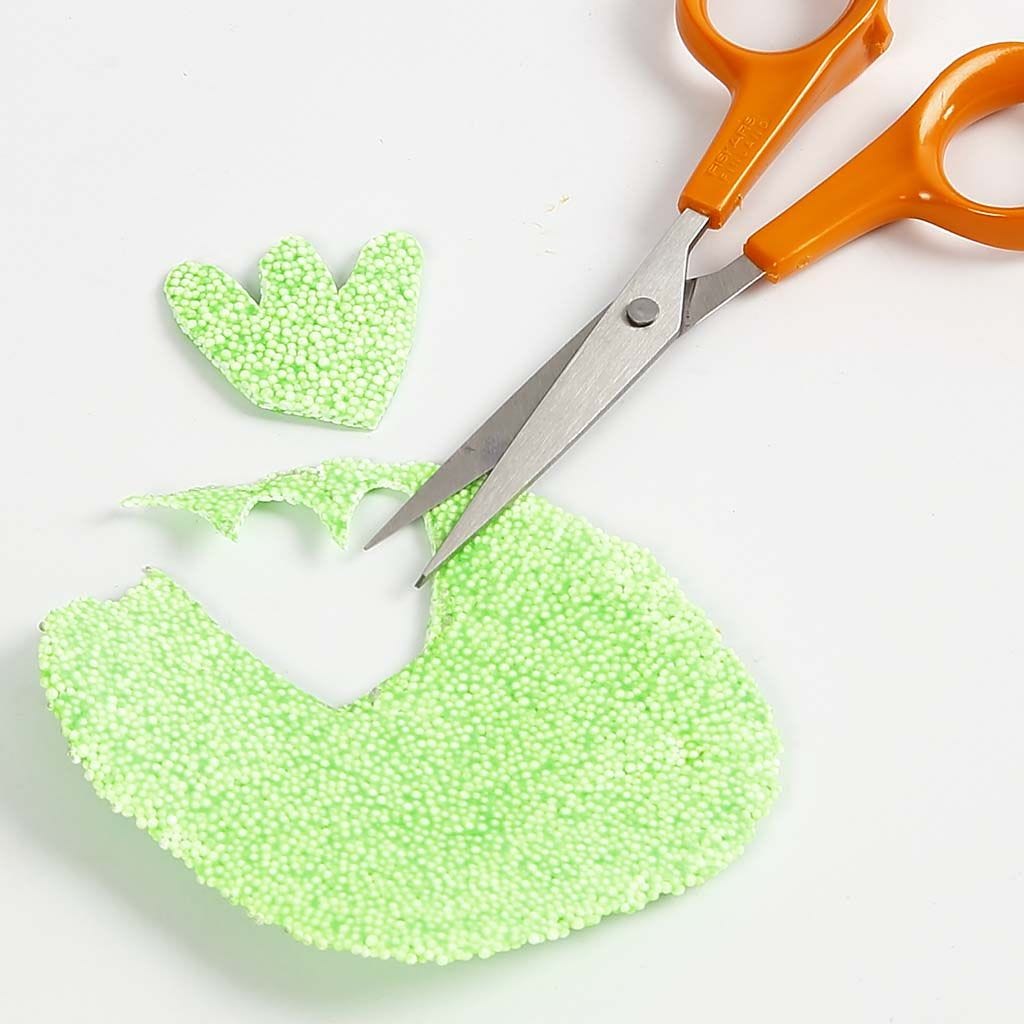 4
Cut out two wings from the flat piece of Foam Clay.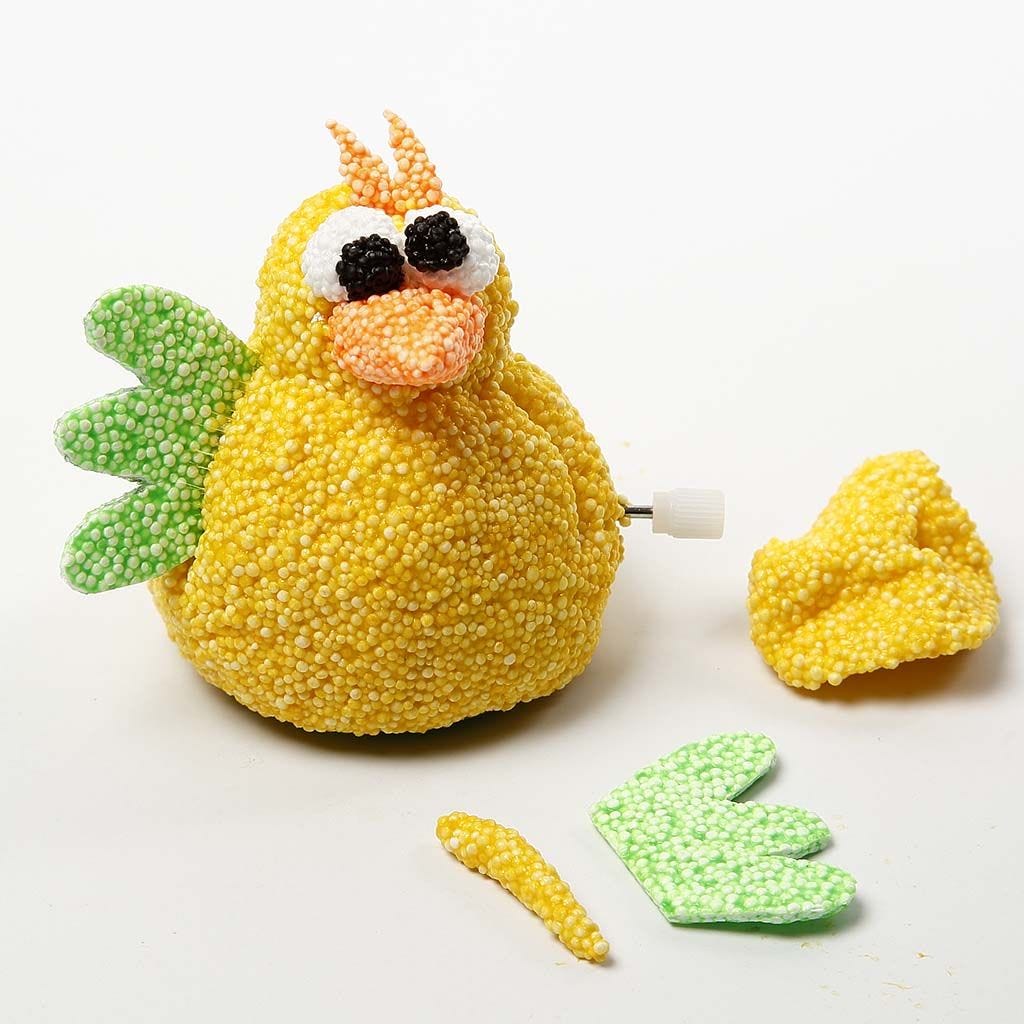 5
Attach the wings onto the body with a fresh blob of Foam Clay. Make eyes from white and black Foam Clay. Use orange for the comb and beak. Push all parts onto the chick's head.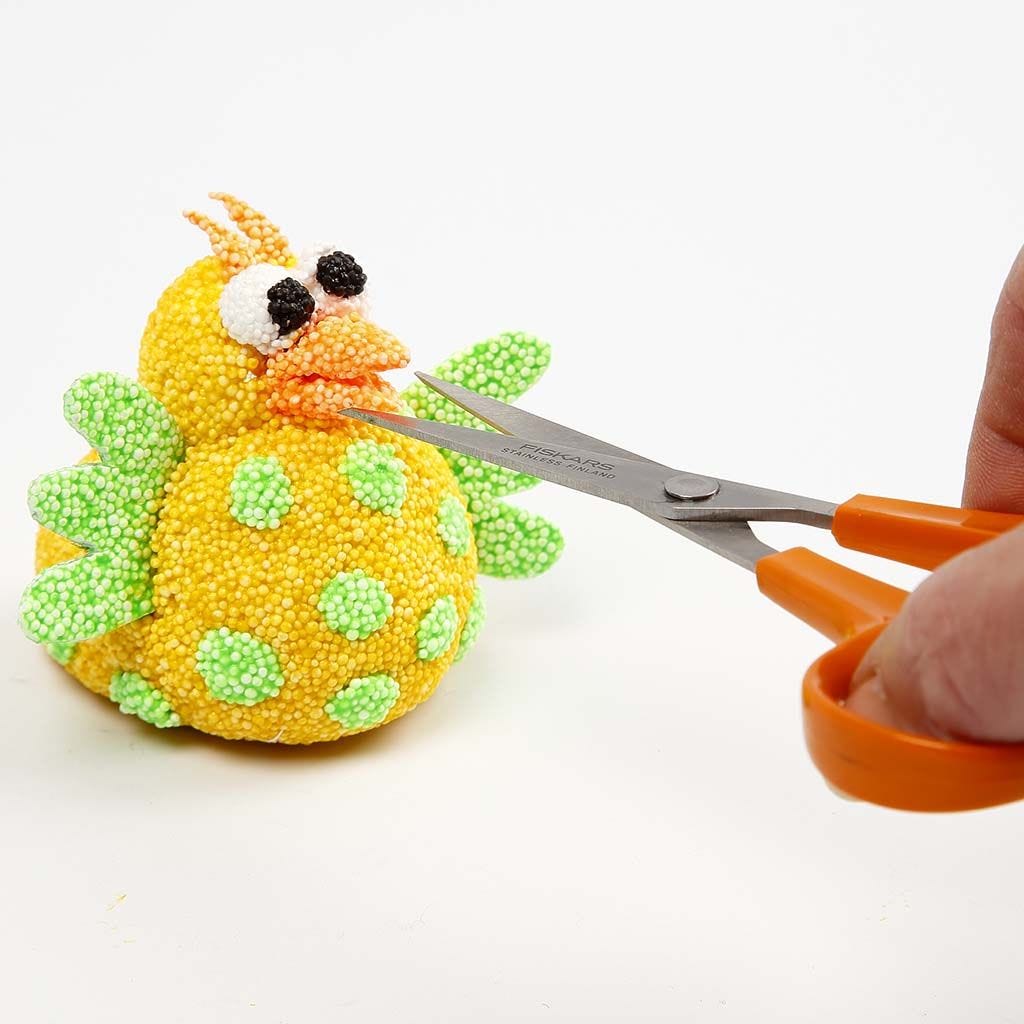 6
You may decorate the chick's chest with small Foam Clay balls. Use scissors to make a cut in the beak.