A Flower Wreath from Silk Clay and Silk Clay Creamy
A Flower Wreath from Silk Clay and Silk Clay Creamy
A wooden wall decoration painted white and decorated with Silk Clay flowers and Silk Clay Creamy details.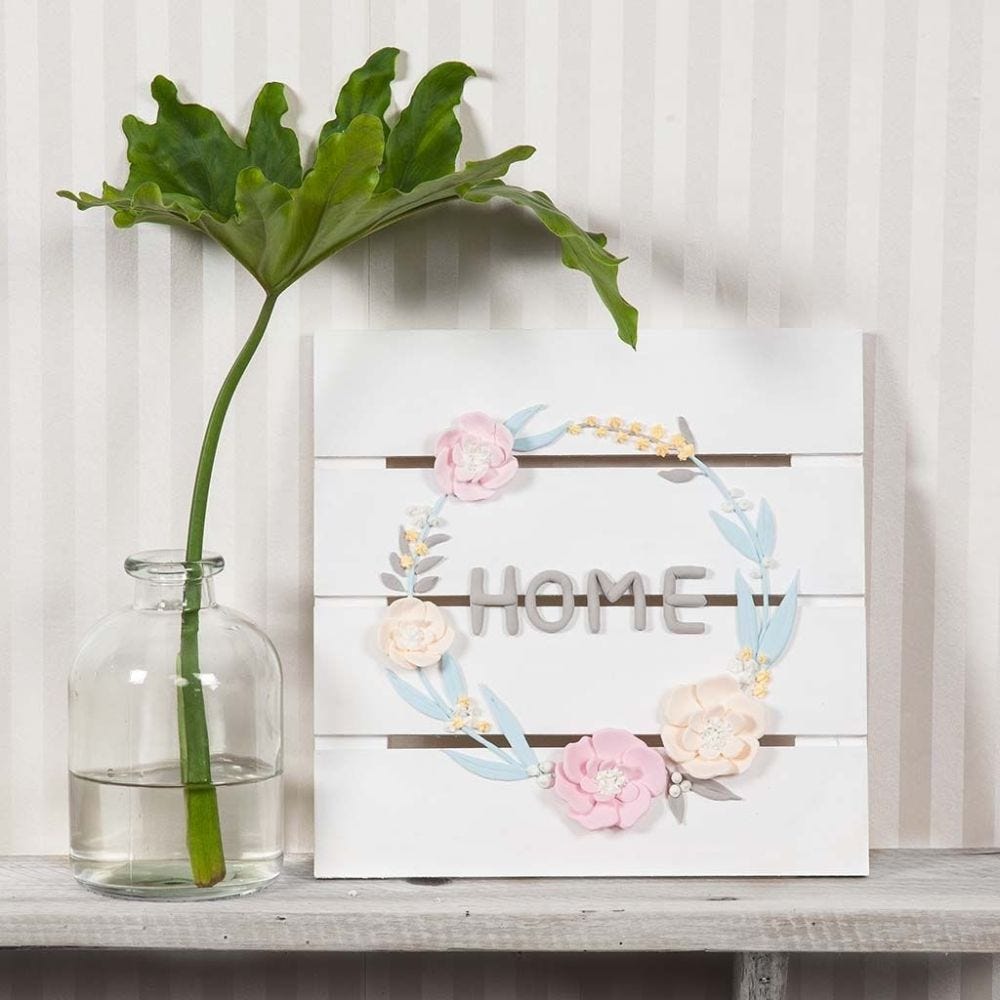 How to do it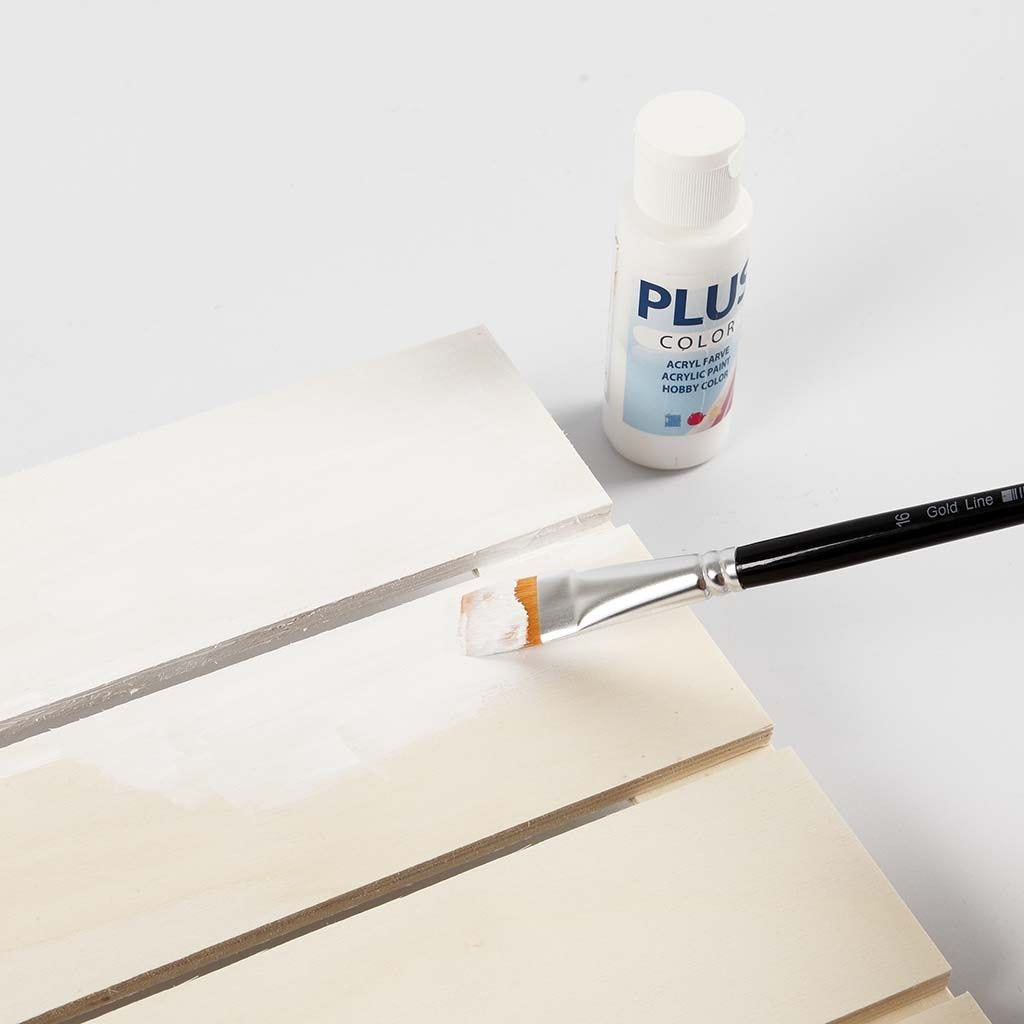 1
Paint the wooden wall decoration with white craft paint. Apply two coats. Remember to sand between each application. When the paint is dry, draw a circle with a 13 cm diameter using compases.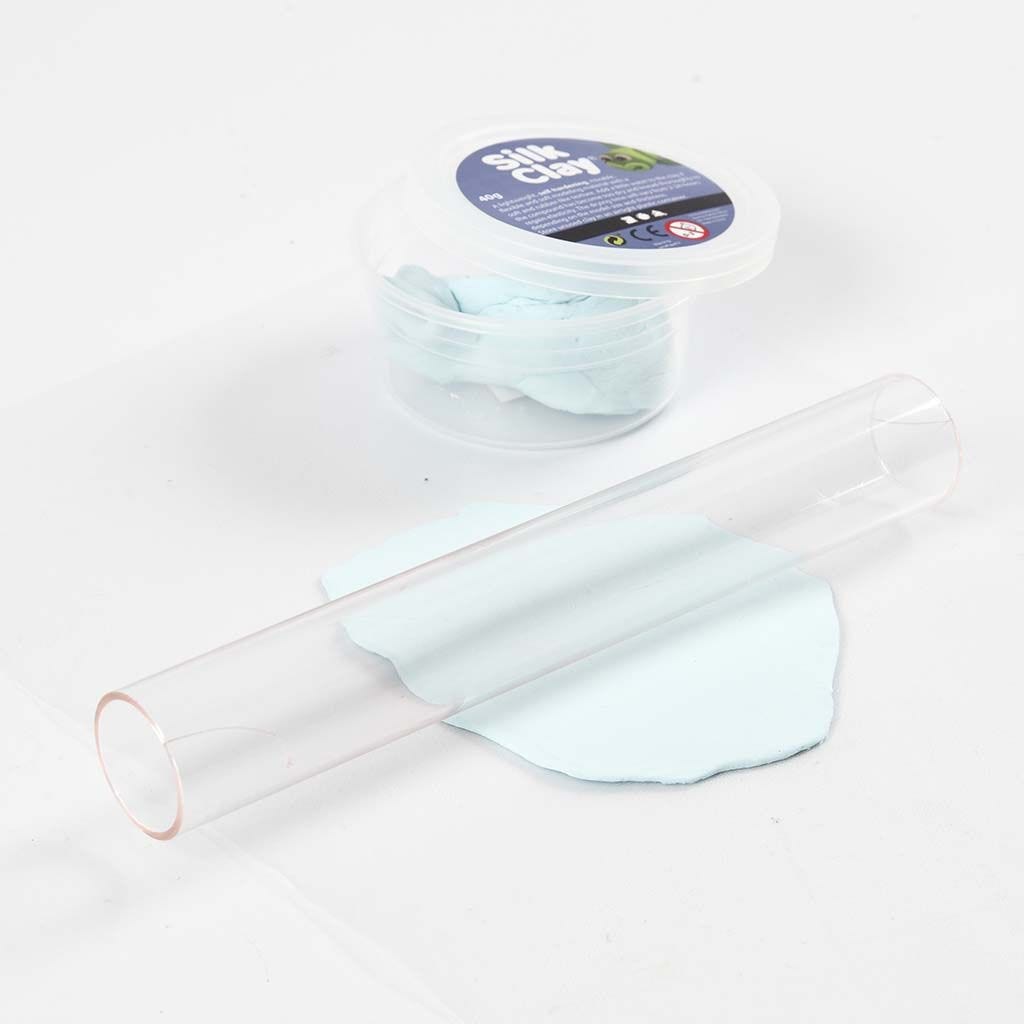 2
Roll out Silk Clay thinly.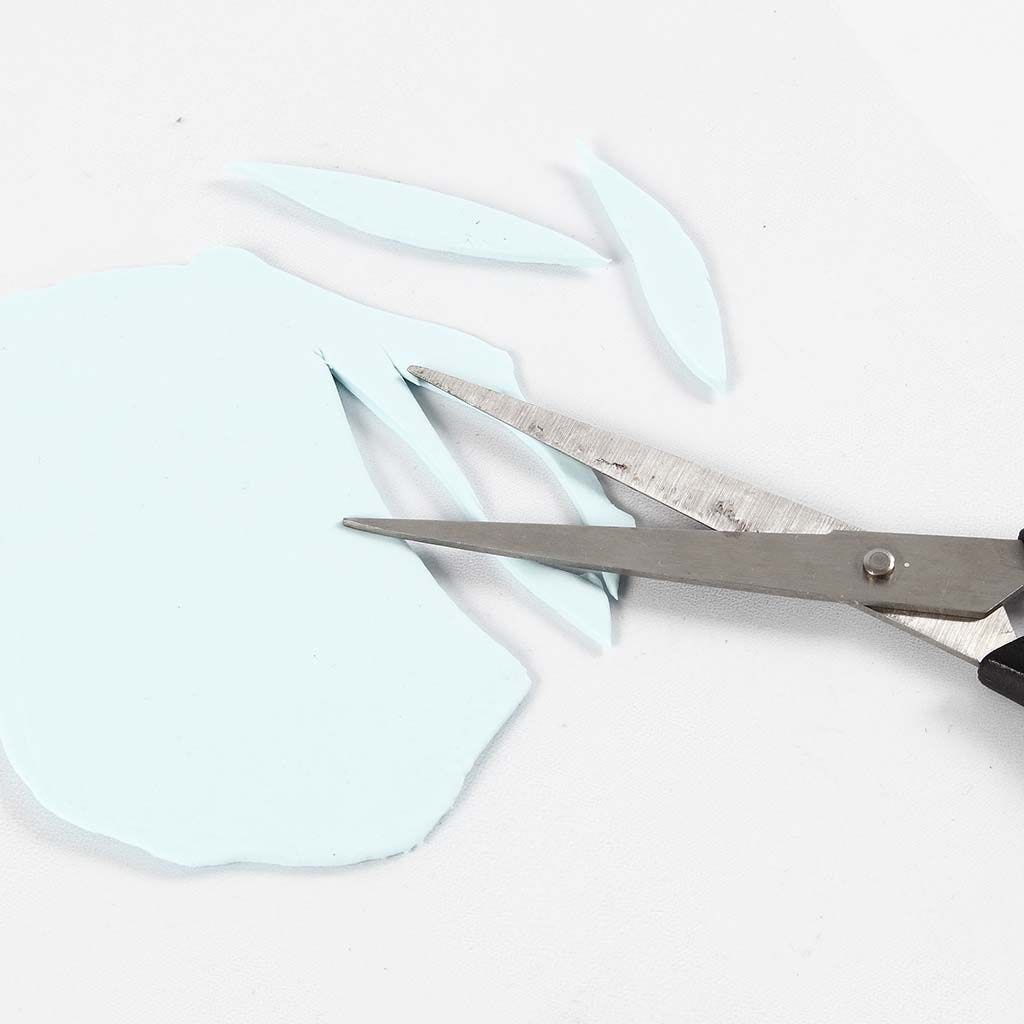 3
Cut out and shape leaves.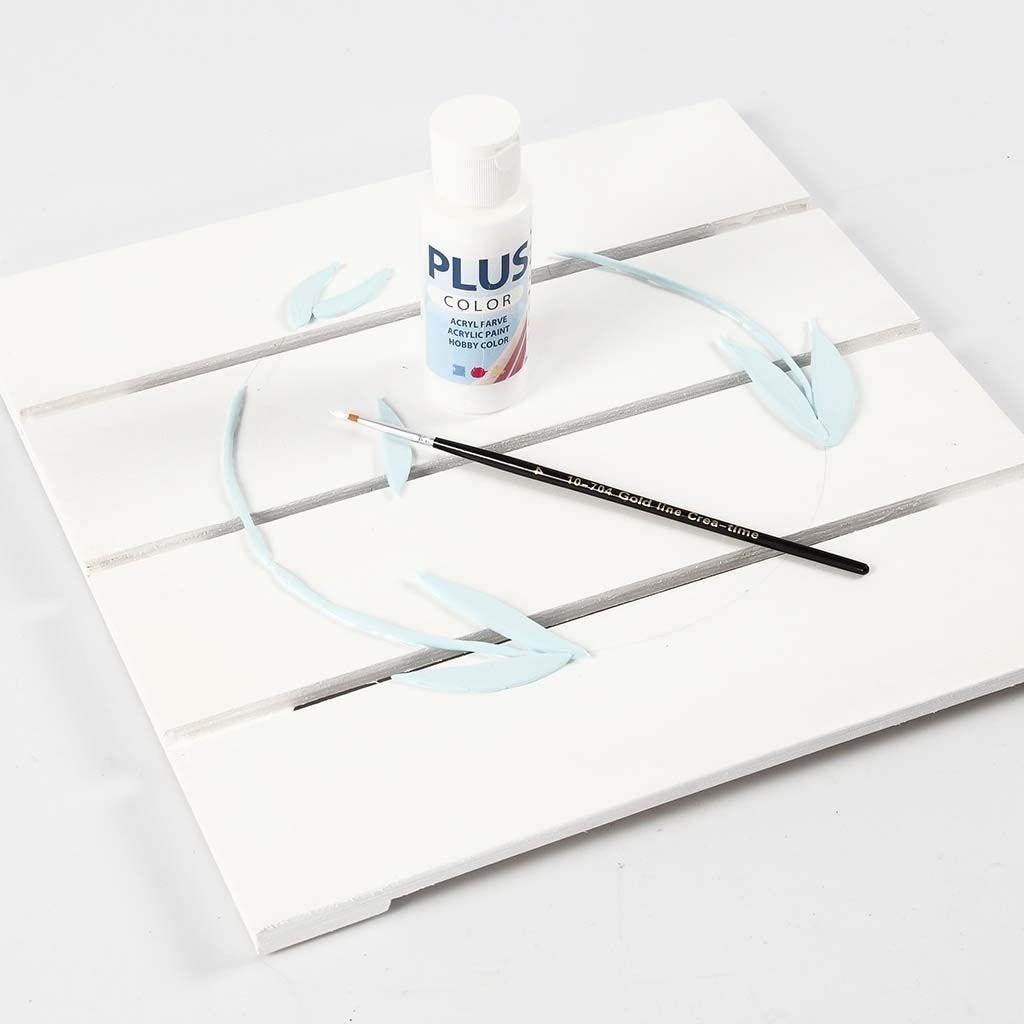 4
Roll out thin stalks using your fingers.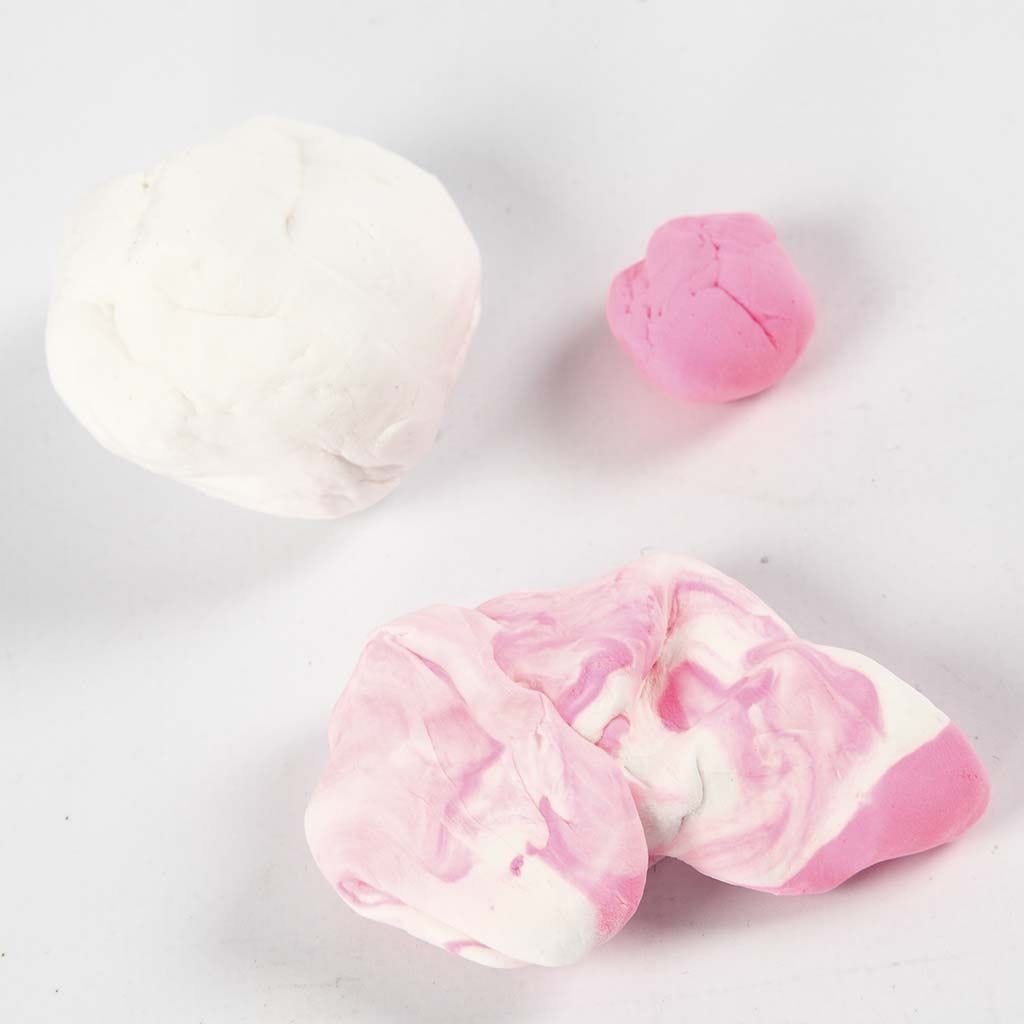 5
Silk Clay is mixable. We have mixed a large amount of white with a bit of pink to make the colour rose. Mix white with a bit of black to make light grey.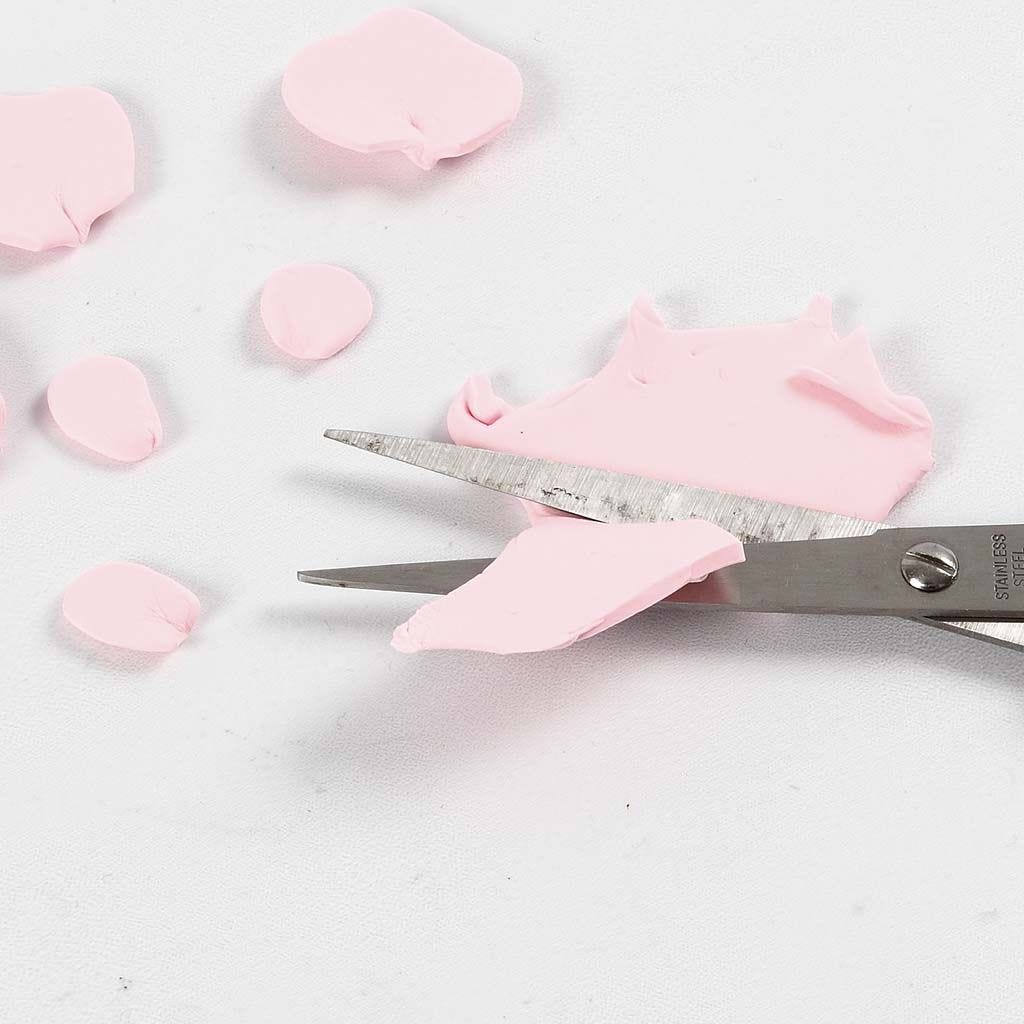 6
Roll out the Silk Clay. Cut, press and shape the Silk Clay into petals. Put them on the wreath one by one.
7
Various nozzles are available for Silk Clay Creamy. We have used a star-shaped nozzle for the flower head and the flower buds. We have also used a nozzle with a round hole.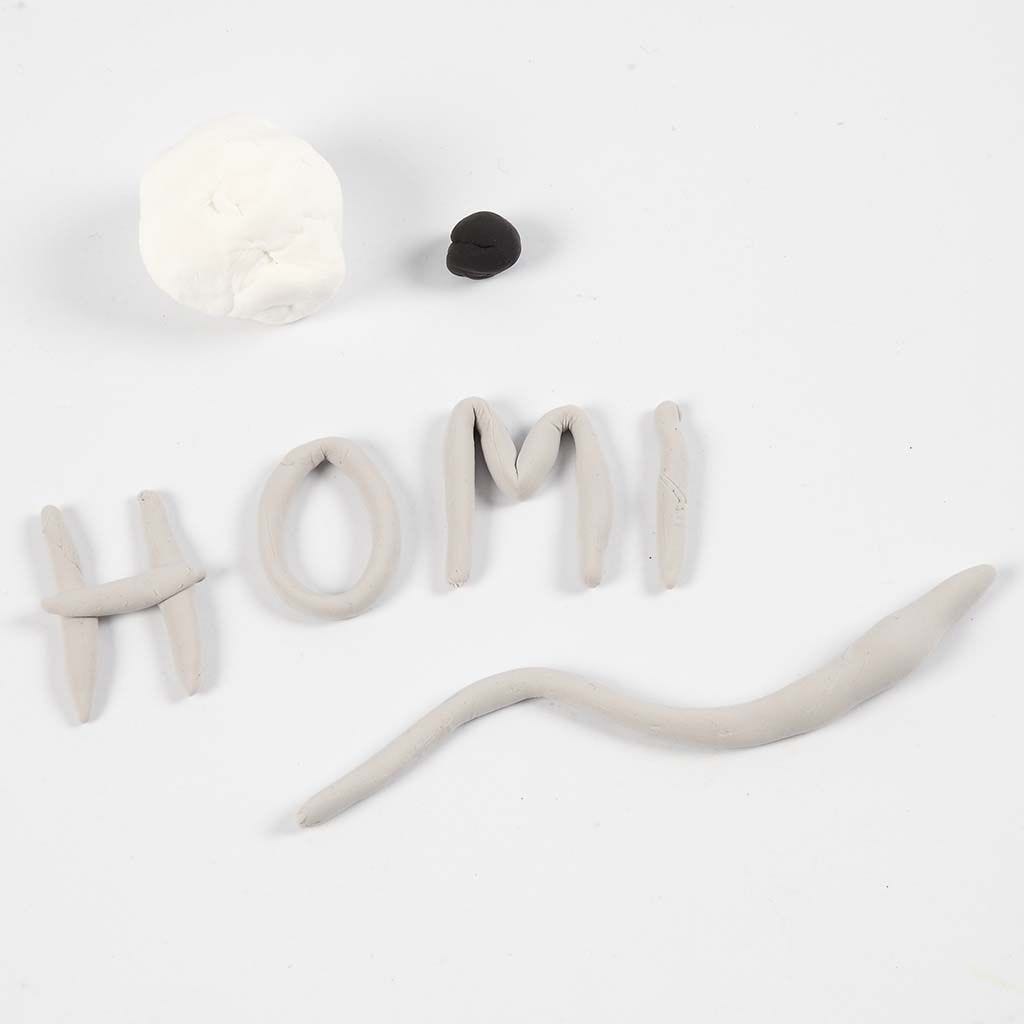 8
Mix a large amount of white with a small amount of black to make light grey. Roll and shape letters to write text.