A Flower made with Paper Start Strips on a Quilling Comb
A Flower made with Paper Start Strips on a Quilling Comb
This flower is made by forming six identical paper star strips into leaves on a quilling comb. The leaves are glued together in the middle to form a flower. How to do it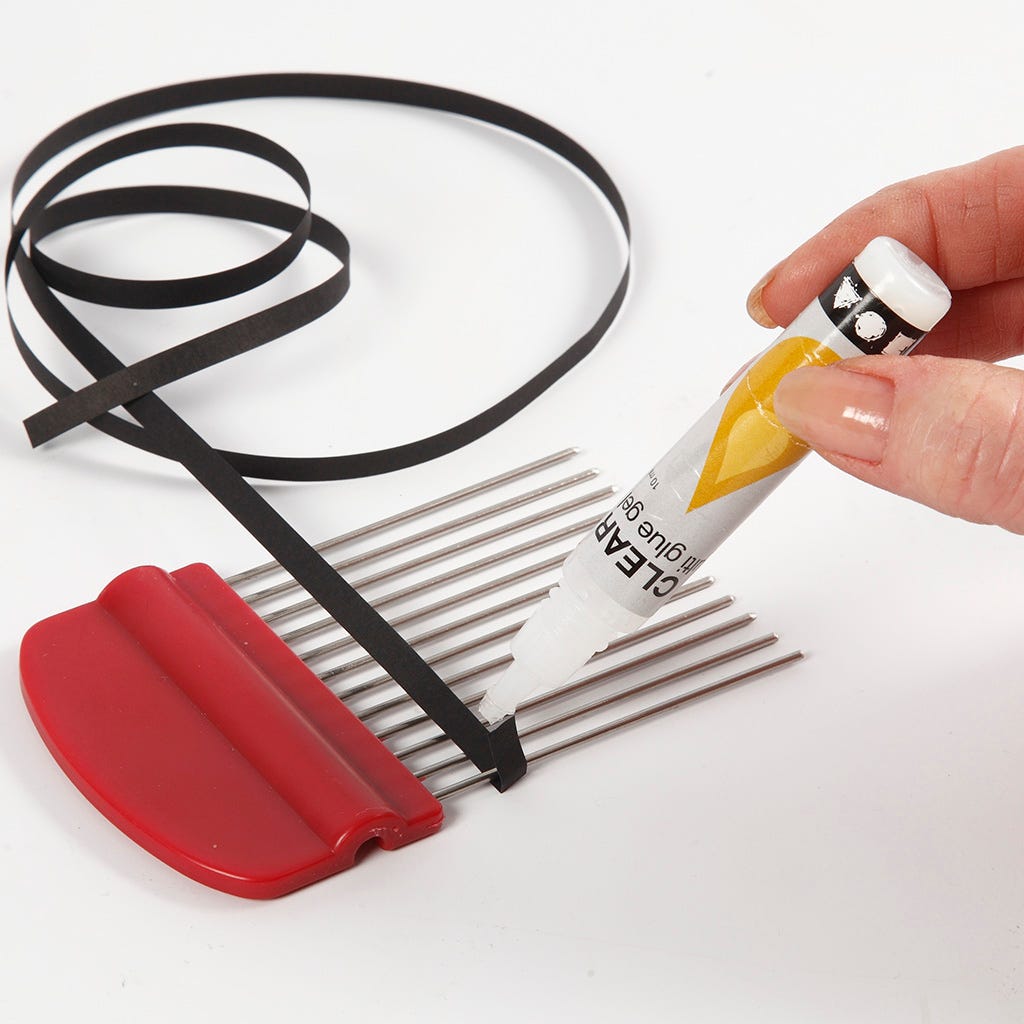 1
Glue one end of the quilling strip onto the first prong on the quilling comb.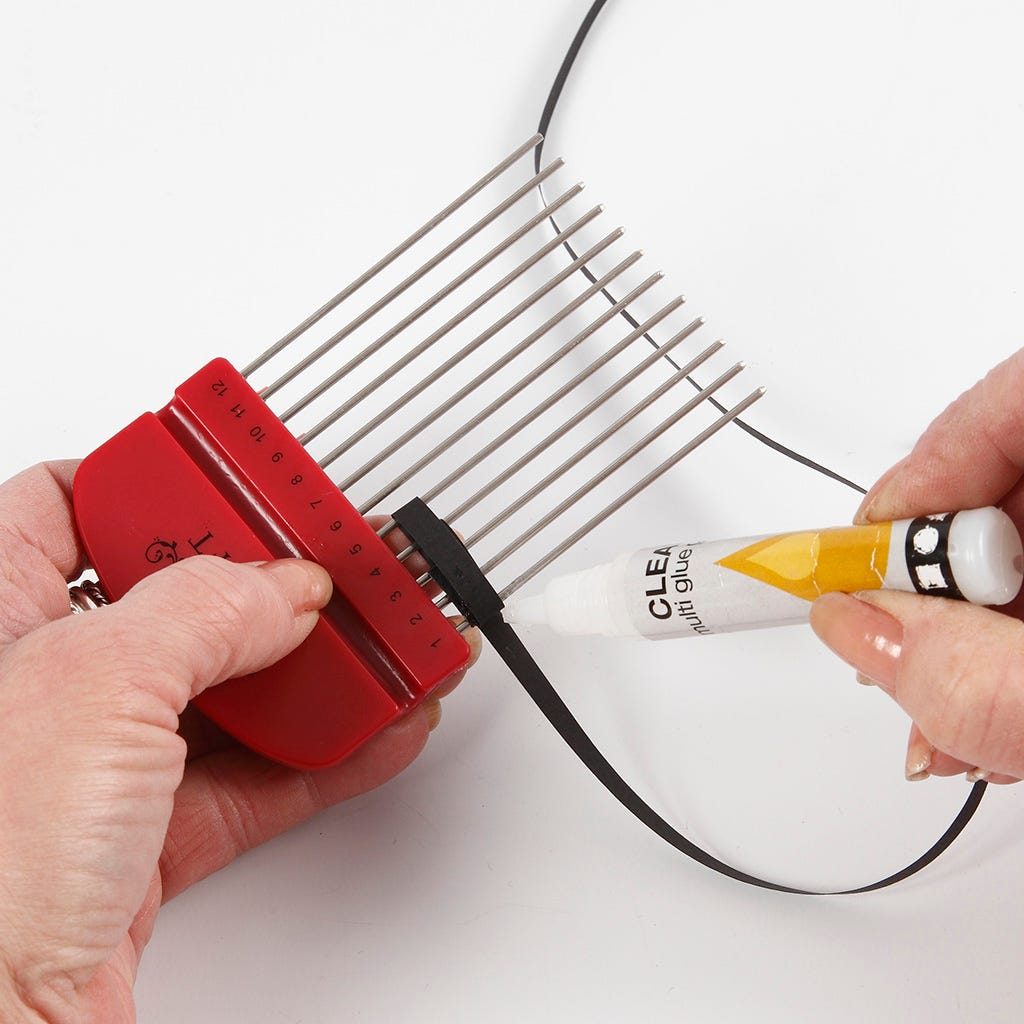 2
Pass the strip around the prongs until the desired size of the leaf is reached. Pass the strip onto the next peg after each round. Apply glue after each round.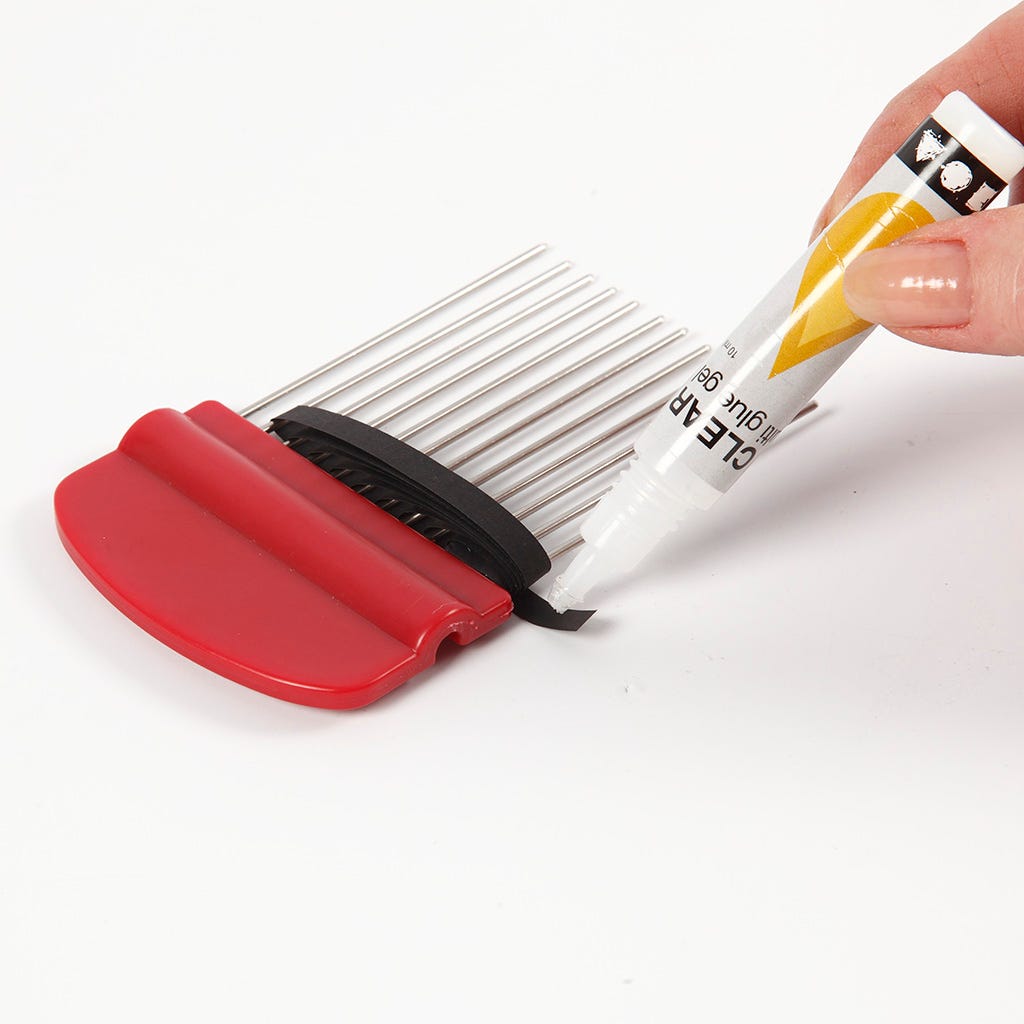 3
Secure the end with glue.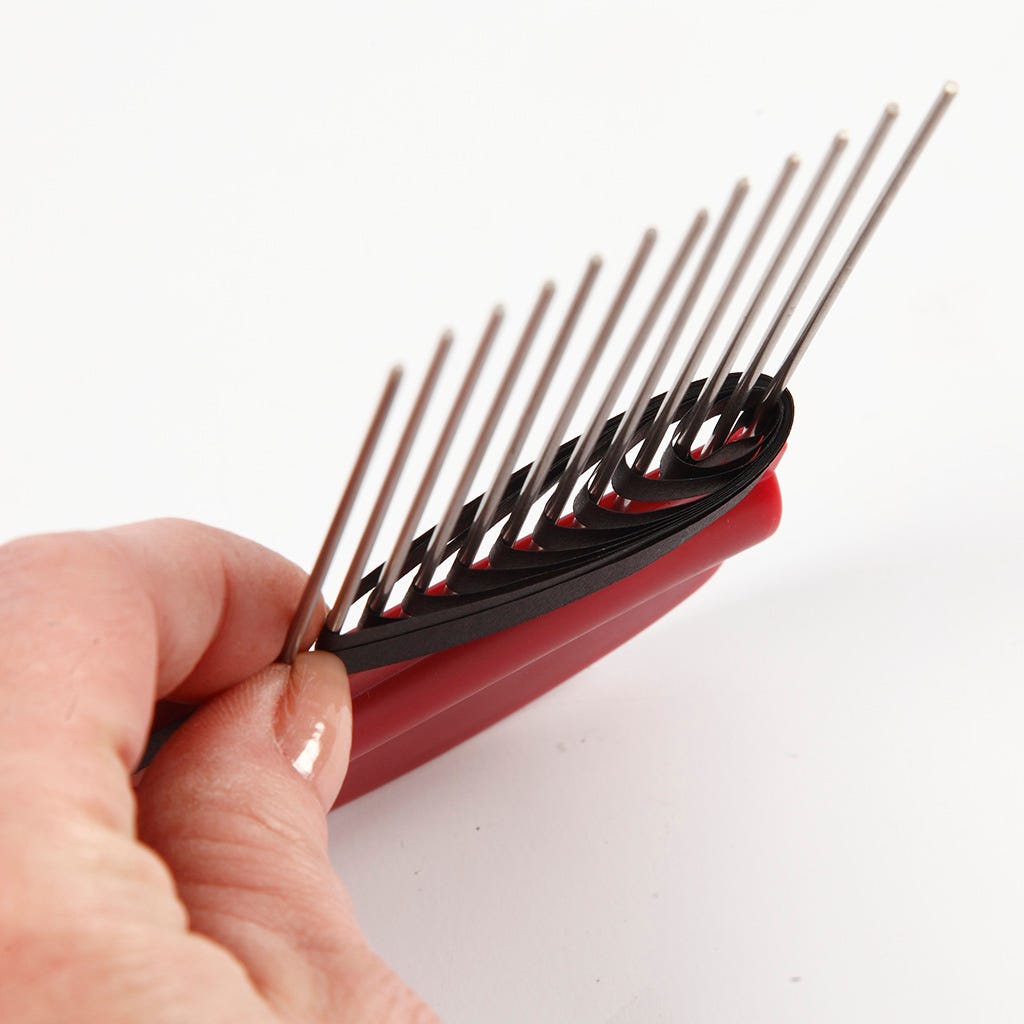 4
Remove the leaf from the comb.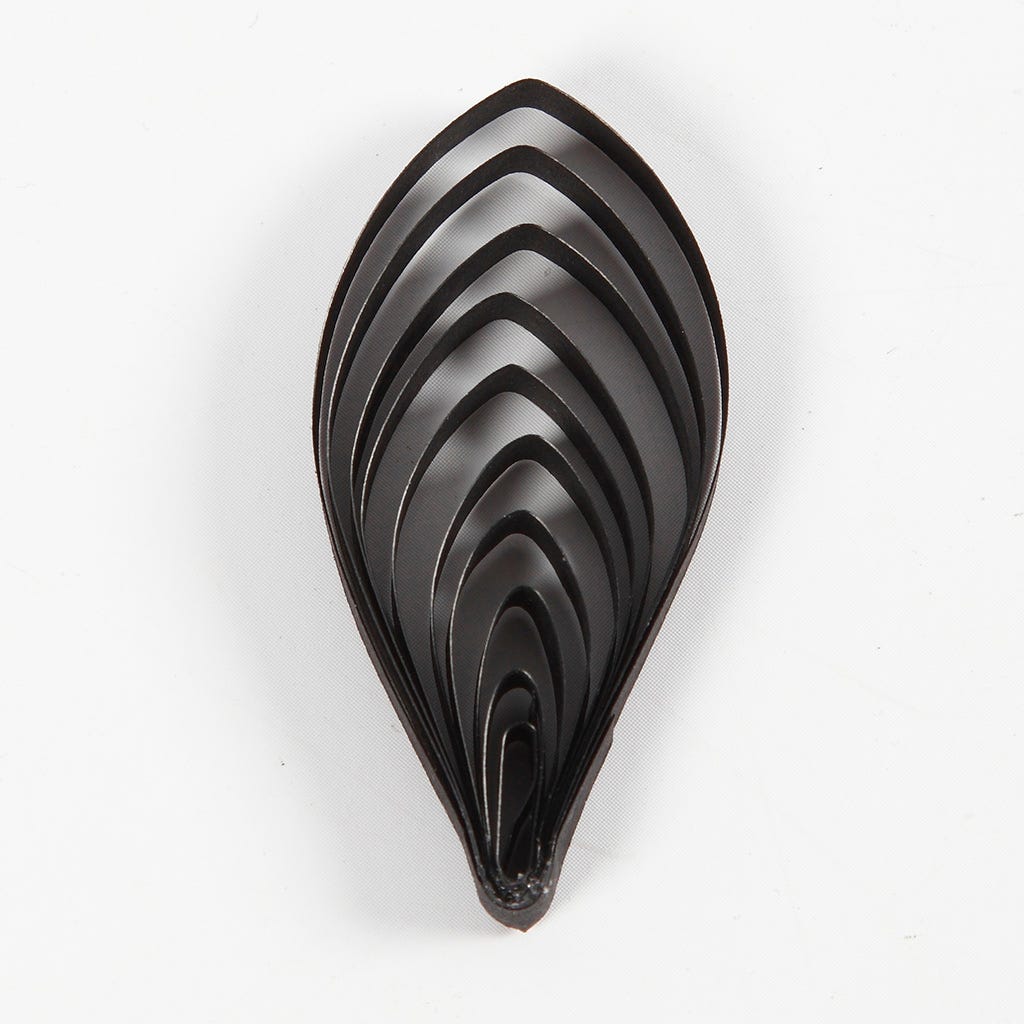 5
The finished leaf. Make six leaves to make a flower.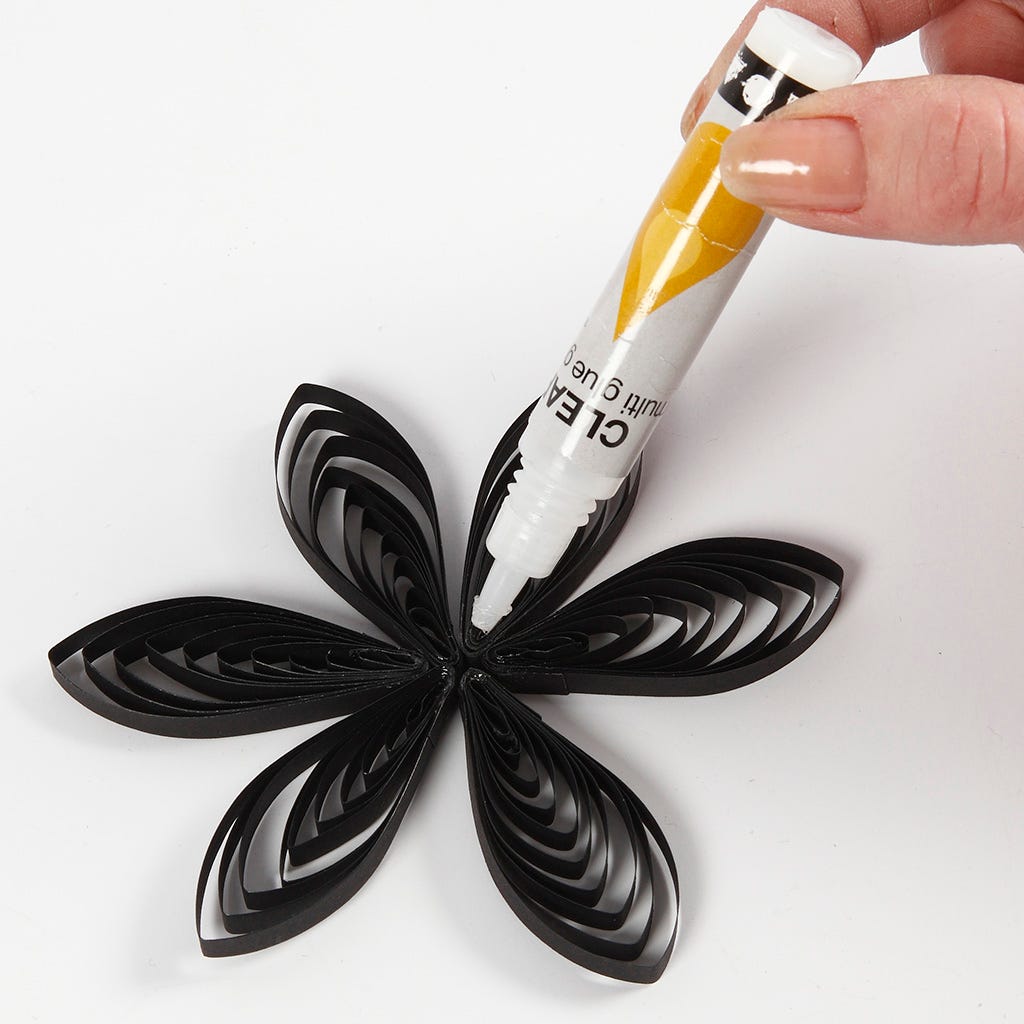 6
Glue the leaves together.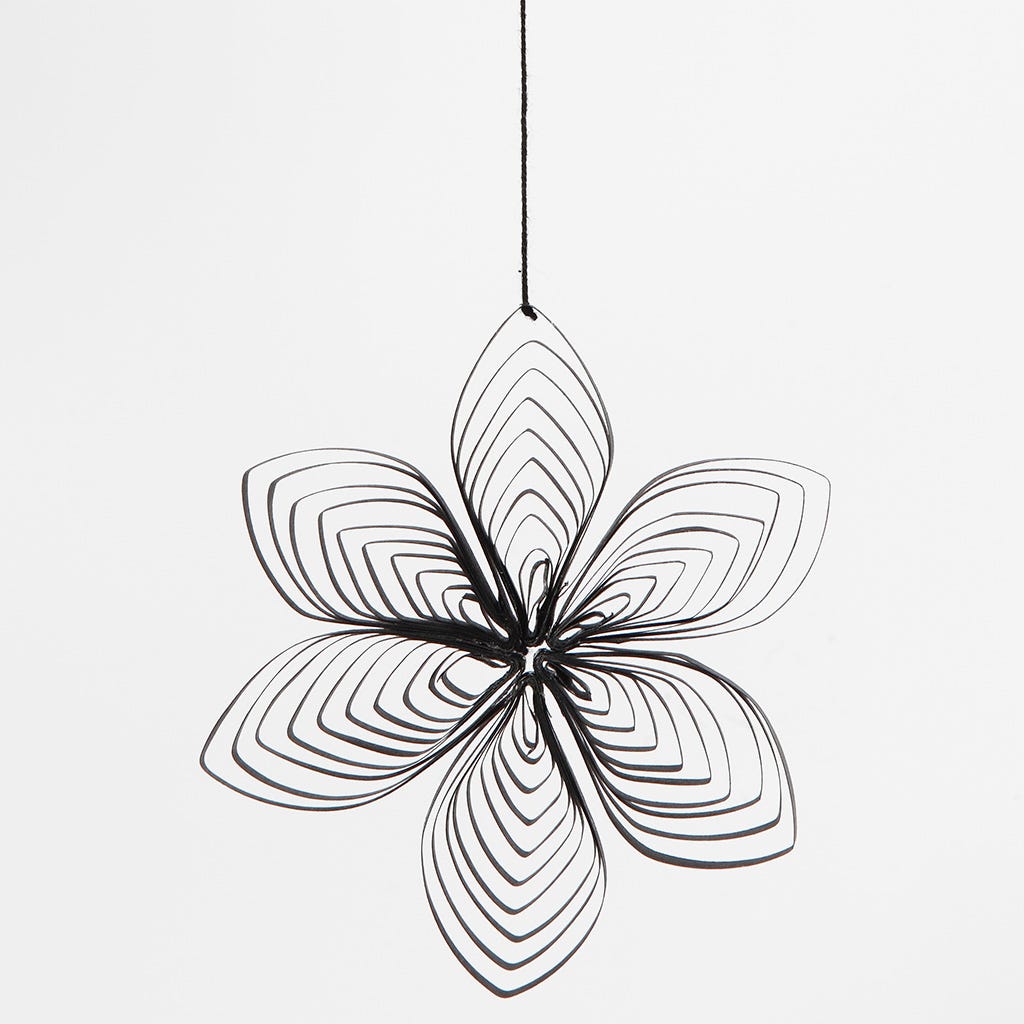 7
Attach a string for hanging.
Copyright © 2013-present Magento, Inc. All rights reserved.