A Flower Bauble folded from Paper
Vivi Gade Design Paper "Bremen" folded to make a flower bauble.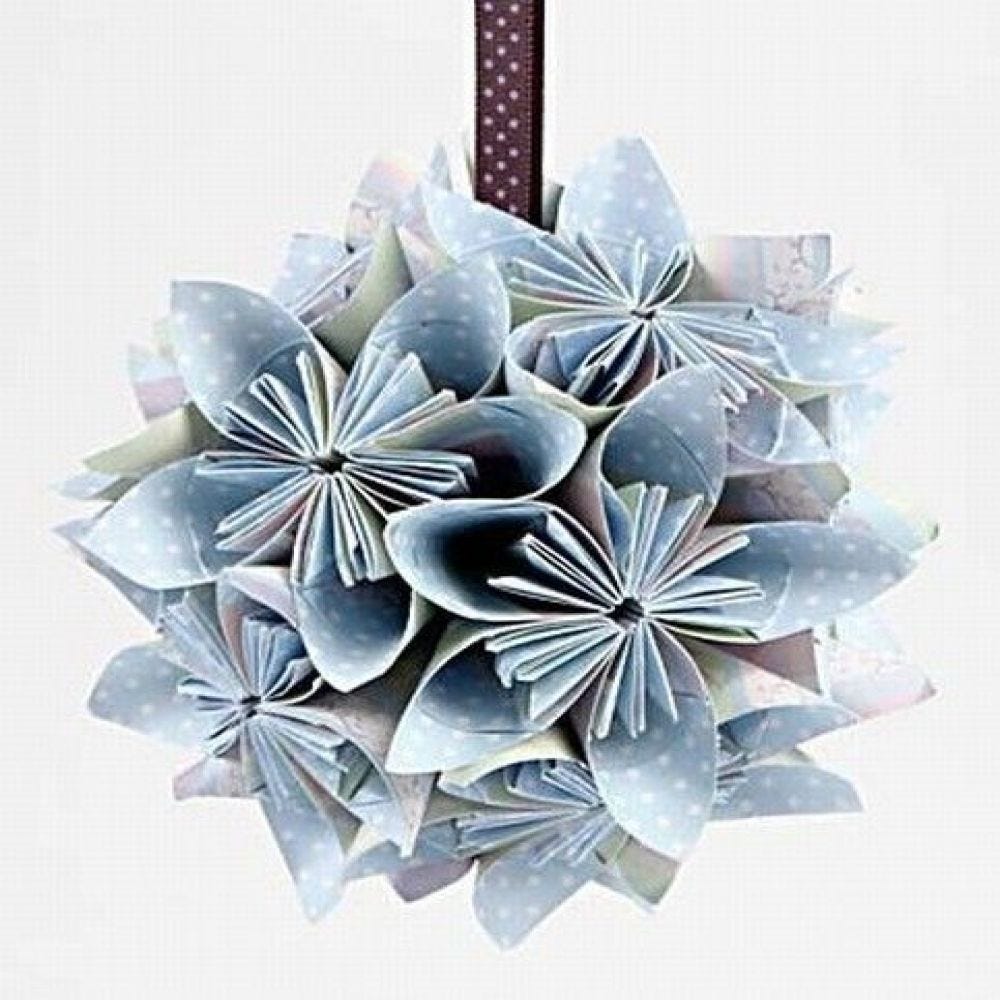 How to do it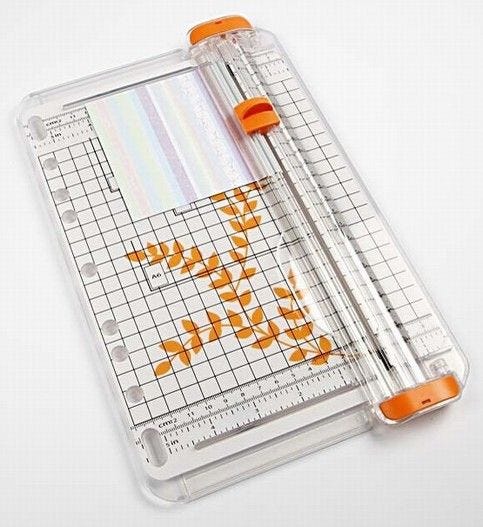 1.
Cut pieces of Design Paper in 10x10cm sizes.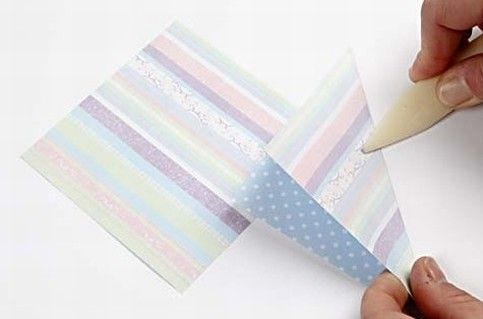 2.
Fold the square in the middle to make a triangle.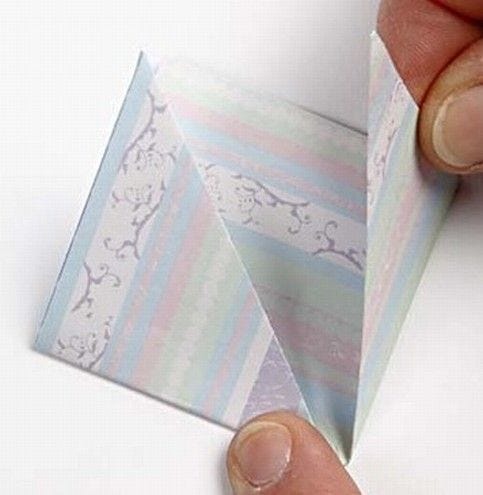 3.
Fold in the corners towards the middle.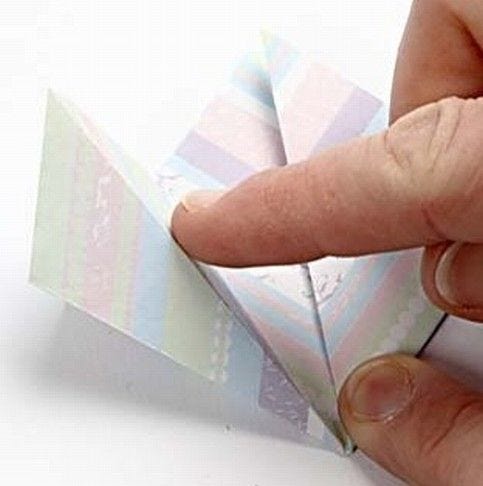 4.
Unfold the side again and press and push it together so that the top tip is centered. Repeat at the other side.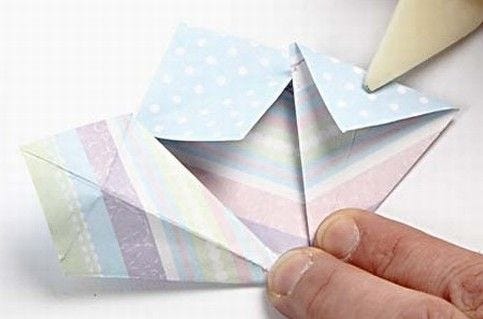 5.
Fold down the three tips so that the paper's other side is visible.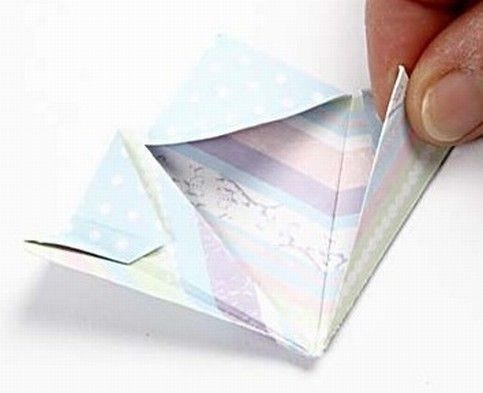 6.
Fold both sides towards the middle of the triangle.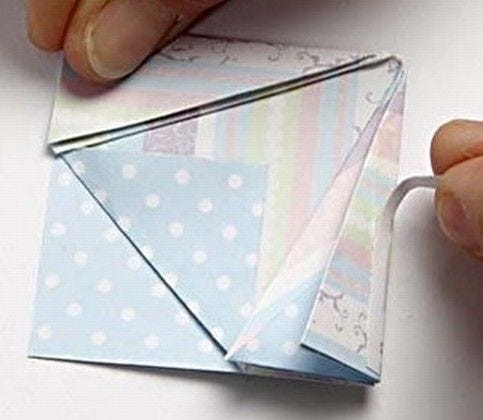 7.
Attach double-sided adhesive tape on one side and attach to the other side.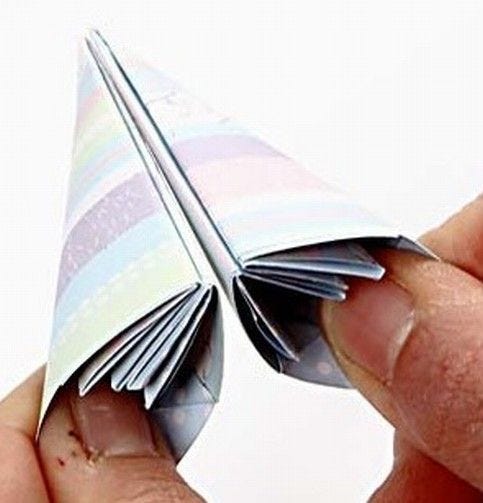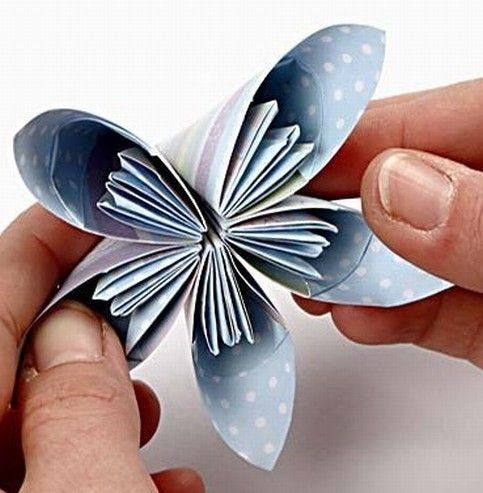 9.
Put the cones together with double-sided adhesive tape so there are five altogether making up a single flower.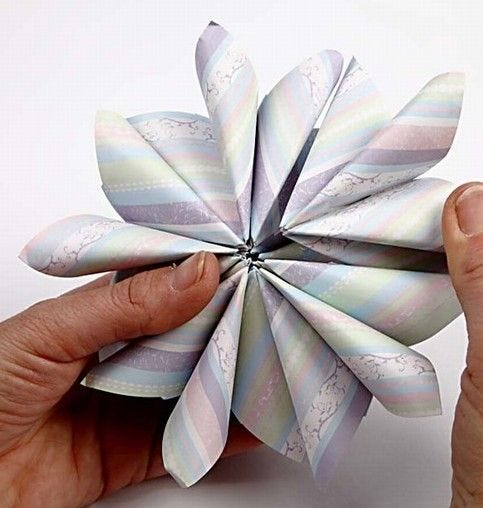 10.
Put 14 flowers together to make a bauble with double-sided adhesive tape and finally a blob of glue if needed. Hang with a decorative ribbon.