A flat glass bauble decorated with 3D Snow Effect
A flat glass bauble decorated with 3D Snow Effect
Decorate a glass Christmas bauble with 3D Snow Effect and fill the bauble with glitter and sequins. How to do it
1
Print the template which is available as a separate PDF file on this page. Cut out the template and the details.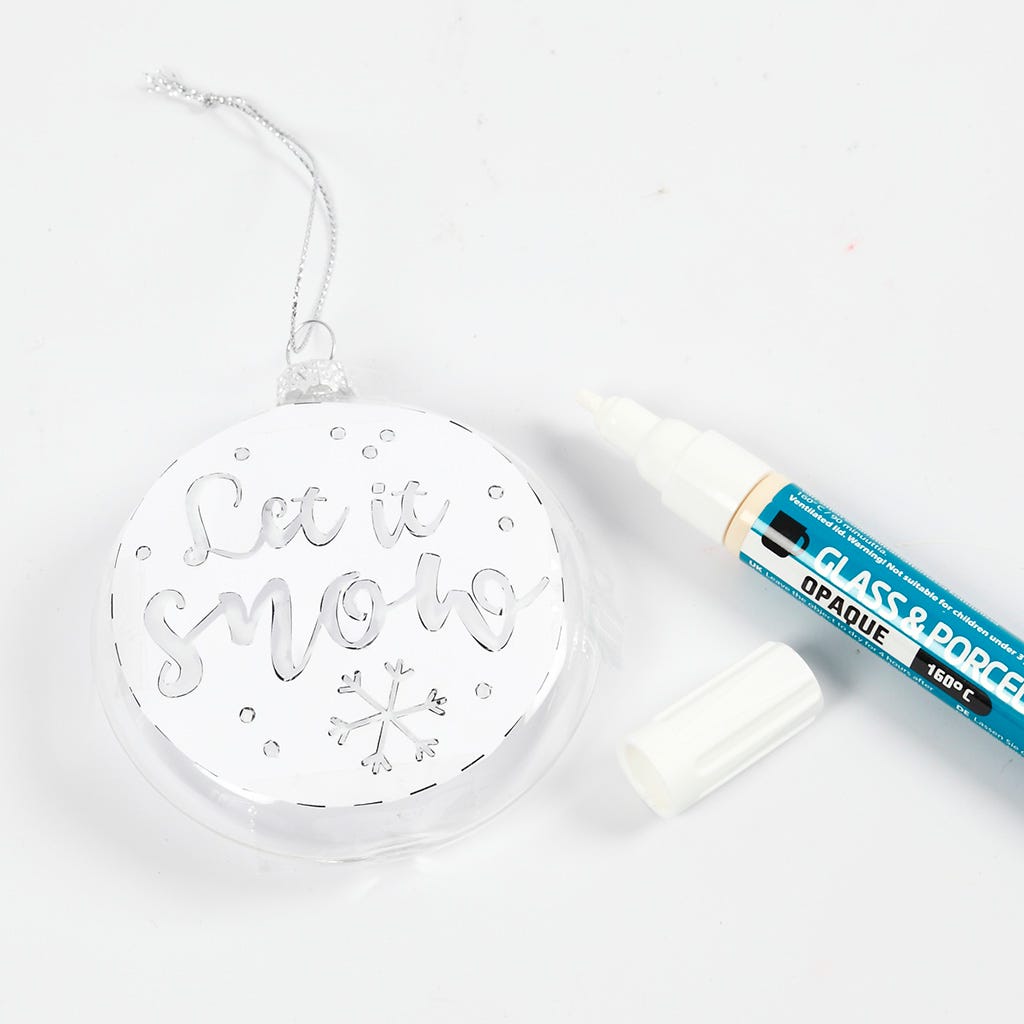 2
Attach the template onto the glass bauble with sticky tape and copy the details onto the glass bauble with a glass and porcelain marker.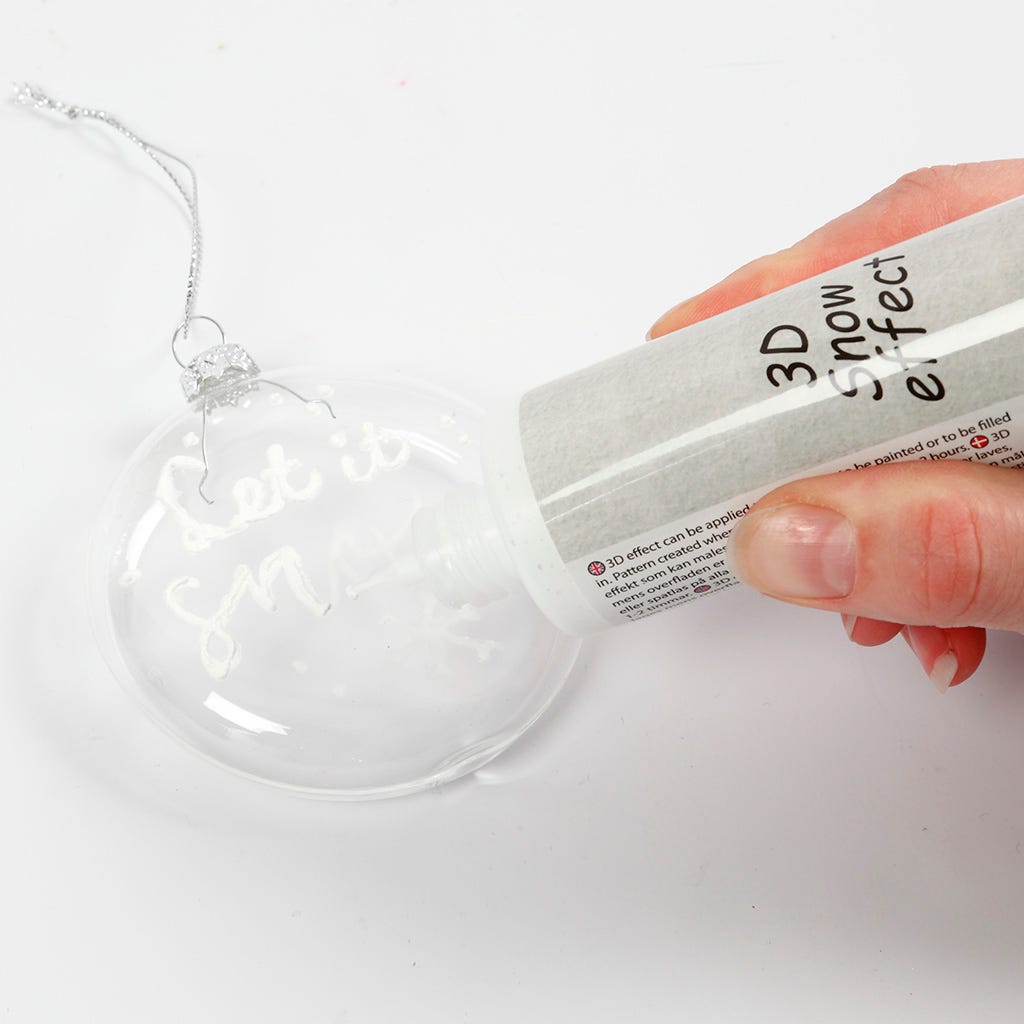 3
Remove the template and copy the details with 3D Snow Effect.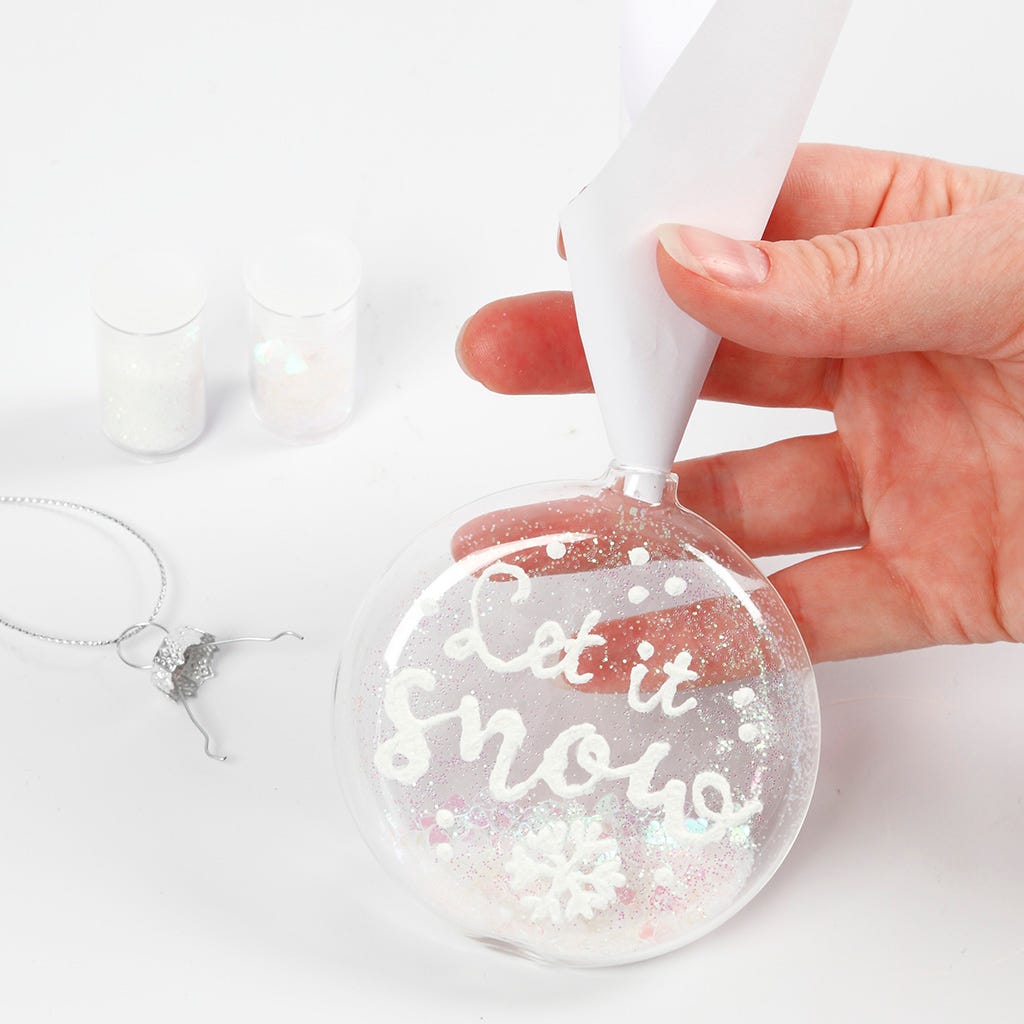 4
Make a small funnel from paper and pour glitter into the glass bauble.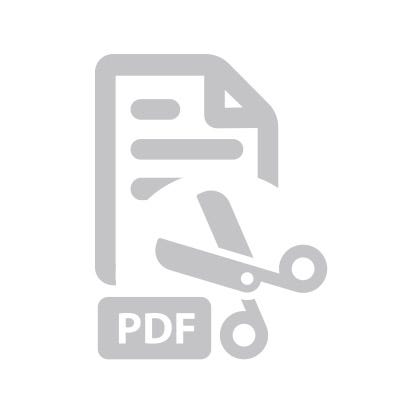 Attached file:
Download
Copyright © 2013-present Magento, Inc. All rights reserved.