A felted Neck Warmer made from Pre-Felt Fabric and Merino Wool
A felted Neck Warmer made from Pre-Felt Fabric and Merino Wool
A neck warmer made from pre-felt fabric, decorated with circles made from colourful Merino wool, felted with soap water and dried in the tumble dryer.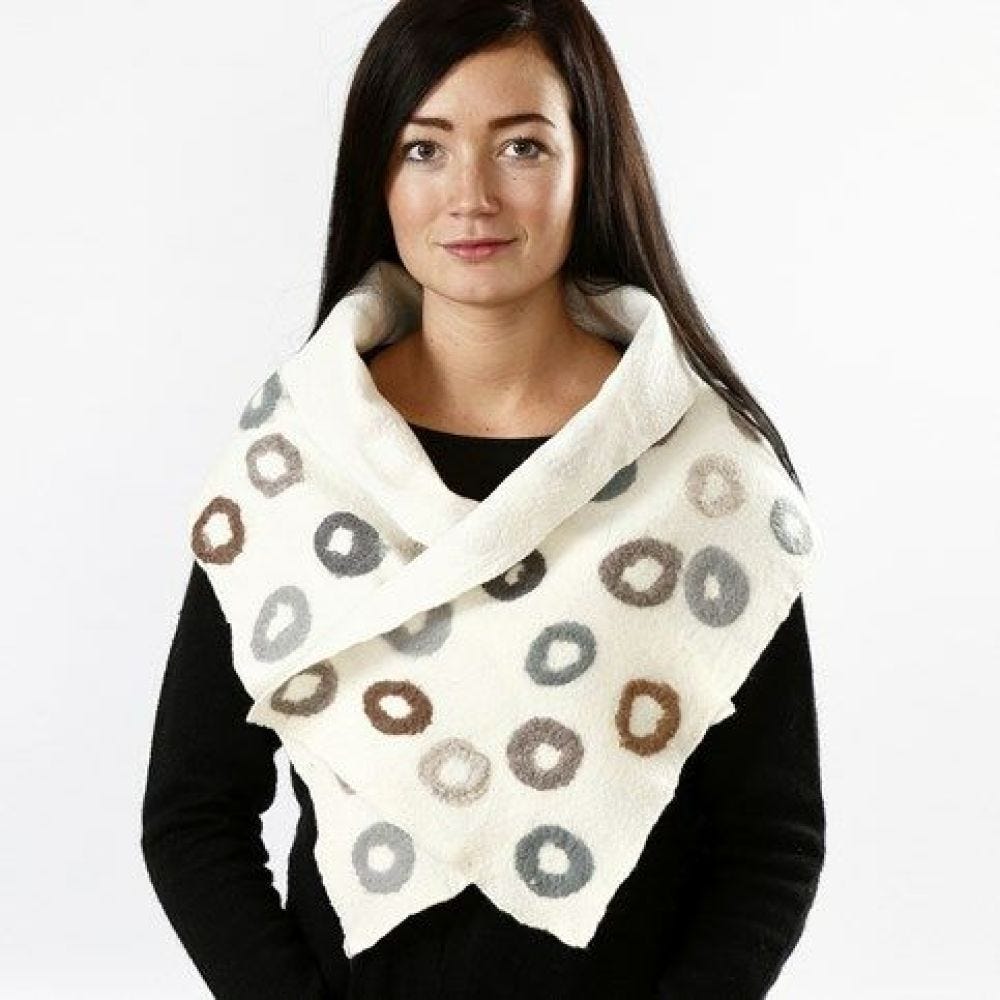 How to do it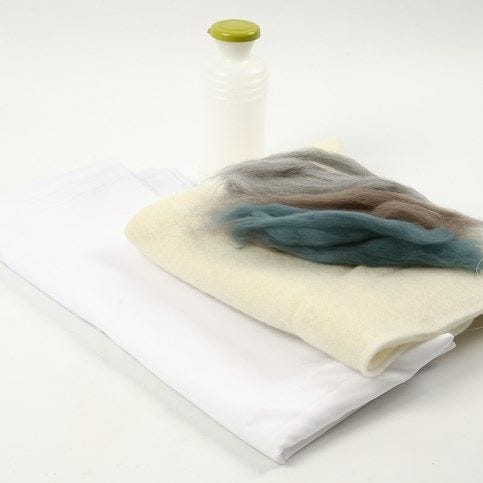 1.
Spread a piece of lining fabric onto a table. Cut this bigger than the pre-felt fabric for the actual neck warmer. Place the pre-felt fabric onto the lining fabric and choose Merino wool in your desired colours for making decorative circles.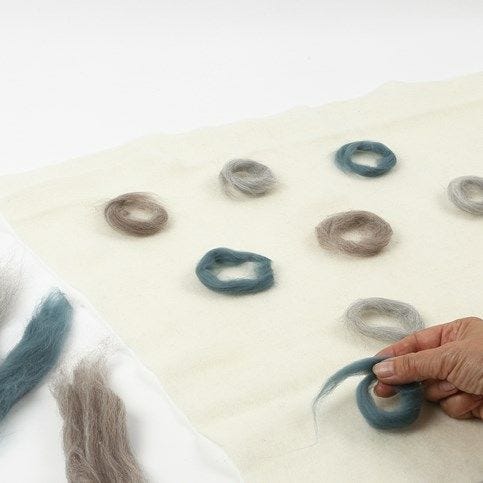 2.
Cut a piece of pre-felt fabric 2/3 larger than 130 x 30cm (due to shrinking during the process). Cut a 15cm piece of each colour of Merino wool. Divide each of these into small wads, forming them into circles. Place them on the pre-felt fabric.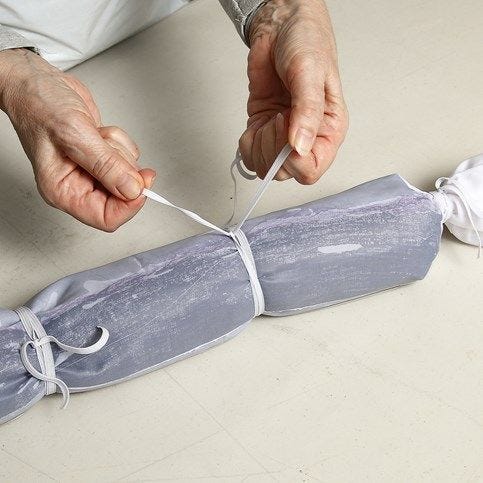 3.
Moisten the decorated piece of pre-felt fabric with a sprinkler bottle containing warm water and soap. Place a wet, rolled-up towel on the outer edge of the lining fabric. Roll into a tight sausage and secure it with strings or elastic bands.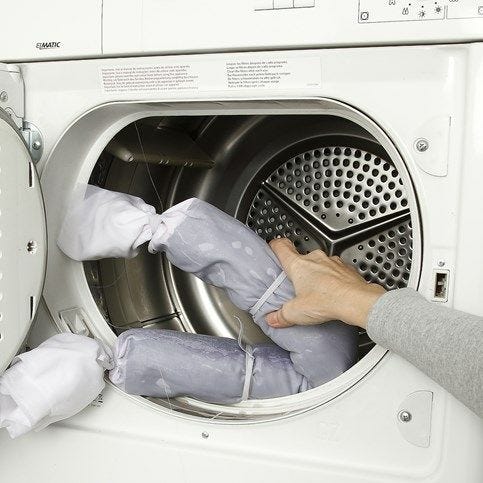 4.
Dry the wet sausage for 30 minutes in the tumble dryer on an ordinary programme. Unfold the sausage and remove the finished neck warmer from the lining fabric. Finally rinse the neck warmer in lukewarm water to remove the last traces of soap.