A Felt Cover for an iPad or an iPhone
A Felt Cover for an iPad or an iPhone
This iPad cover can be adapted to an iPhone/other types of smartphone. The technique is the same. Sew a long piece of felt together at the sides. Decorate the front with graphics drawn with marker pens. Laminate and sew together with ties for fastening.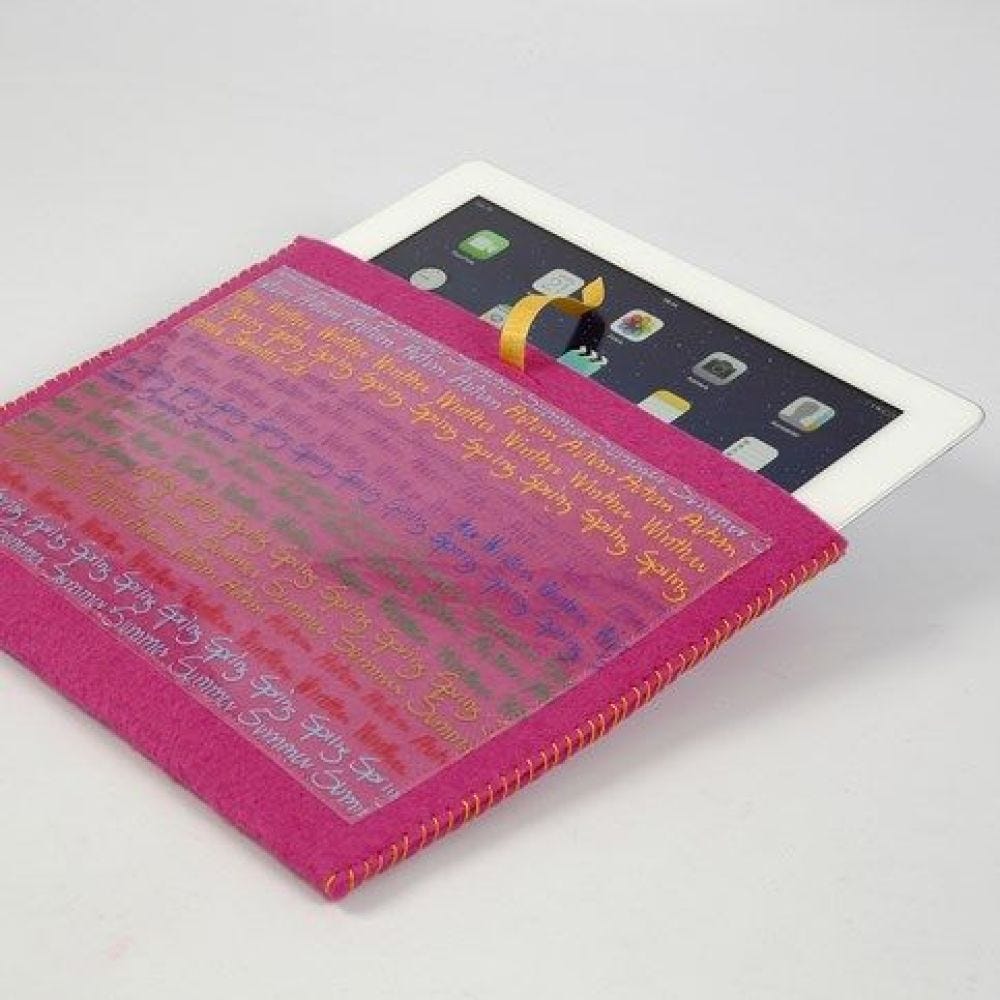 How to do it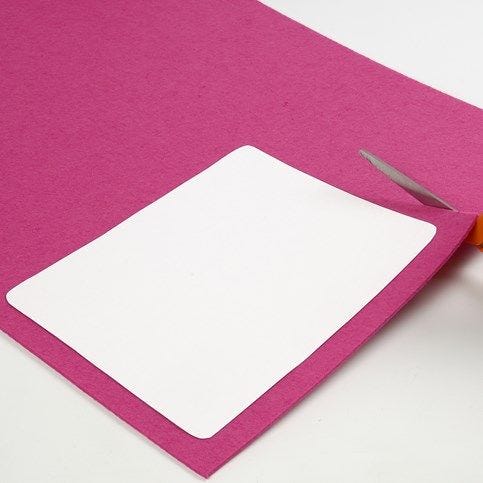 1.
Measure and cut a piece of felt two times as wide as the iPad. Add 1.5cm to the size - all the way around.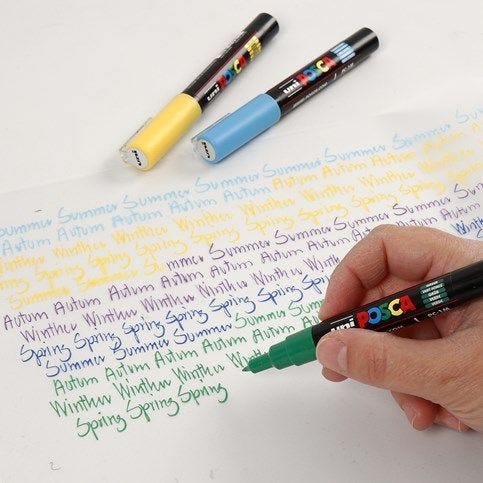 2.
Write or draw on the inside of the laminating pouch following your imagination. Use Uni Posca markers.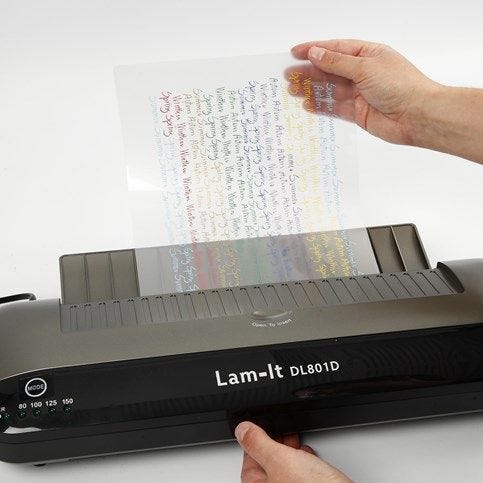 3.
Feed the laminating pouch through the laminator.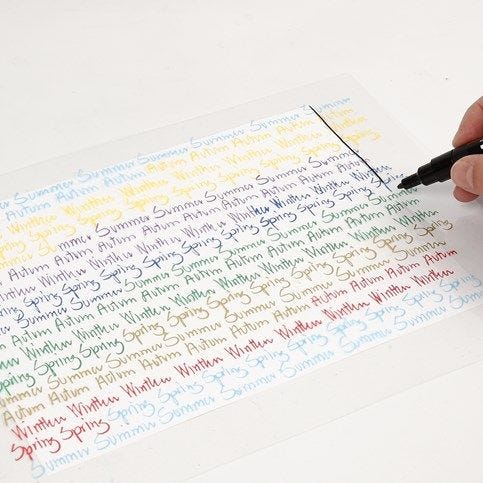 4.
Measure and trim the finished laminating as required. Sew this onto the cover.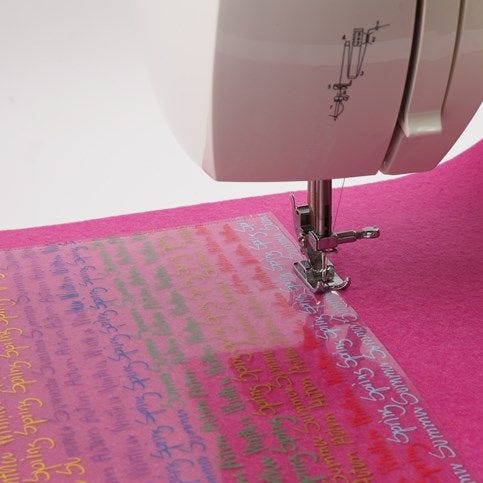 5.
Use a sewing machine for sewing the laminated article onto one side of the felt. Then cut an incision in the middle, just above the sewn-on decoration. NB: the incision must match the width of the ribbon which will be attached later for pulling out and fastening.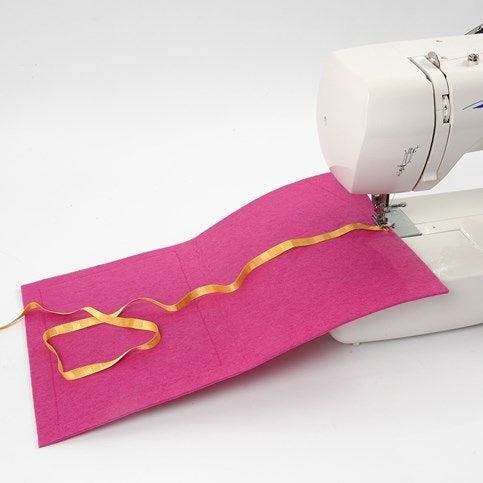 6.
Sew a long piece of ribbon onto the inside of the opposite side – in the middle, near the edge.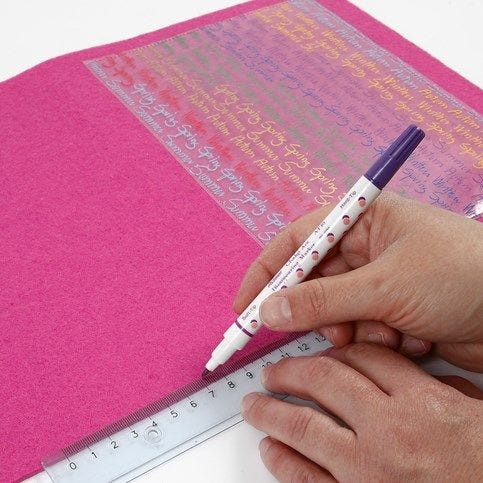 7.
Use a "disappearing" pen for drawing a line to mark the stitching when sewing the sides together during the next step.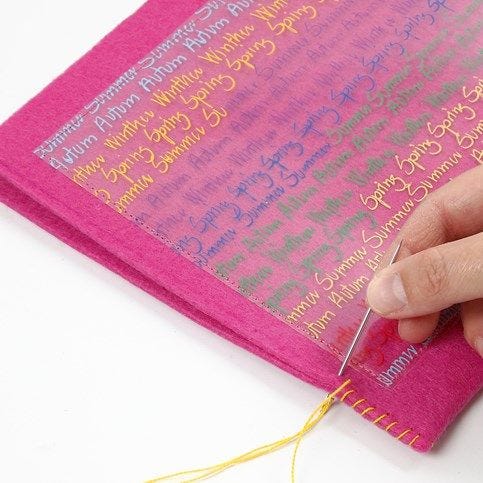 8.
Use a needle and thread for sewing the sides together using overcast stitches.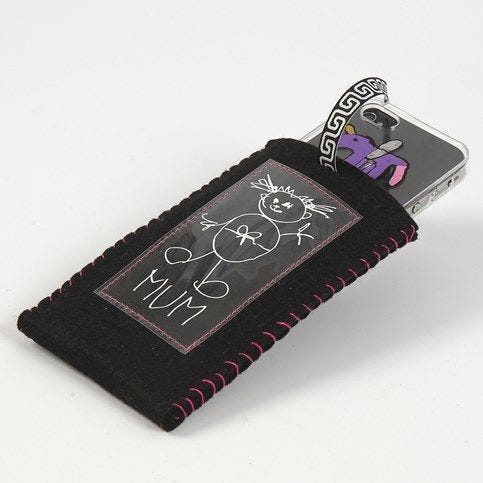 Another variant
A cover for an iPhone/smartphone.