A Faux Leather Paper Tassel
Make your very own faux leather paper tassel for a handbag or as a keyring fob.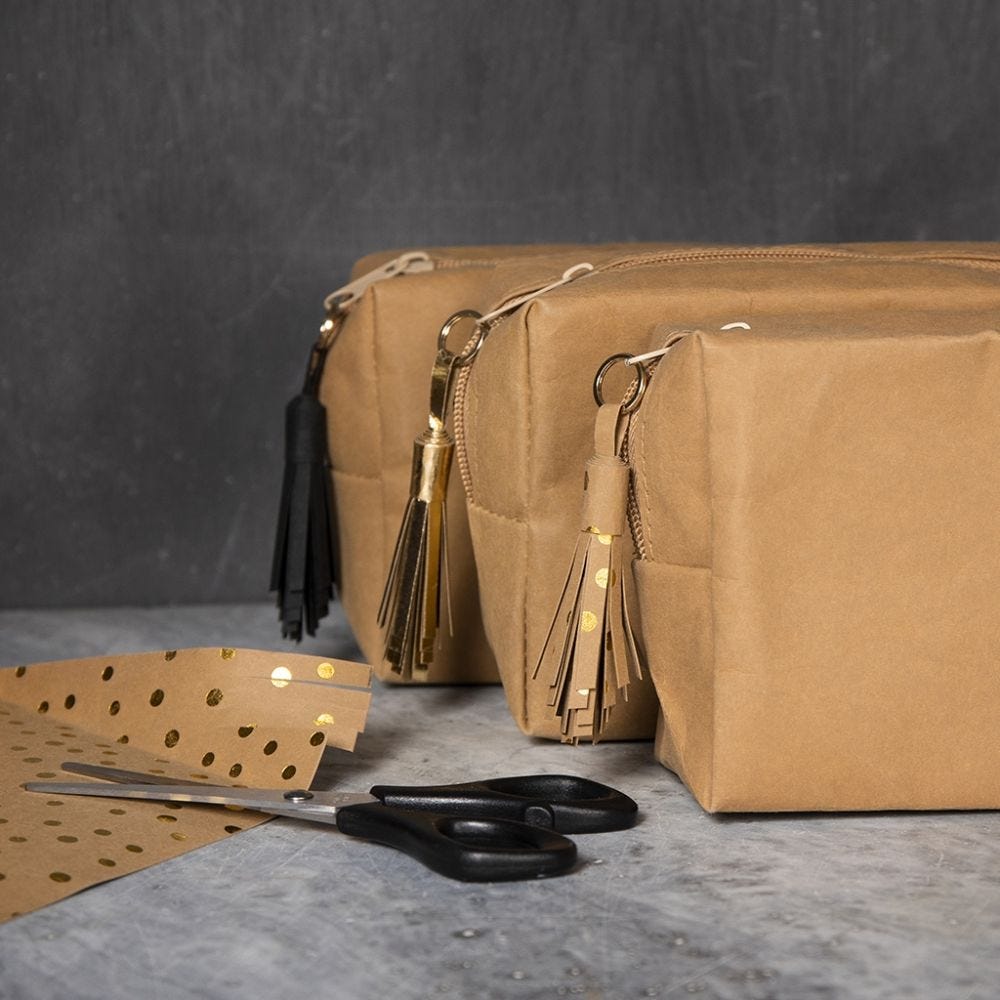 How to do it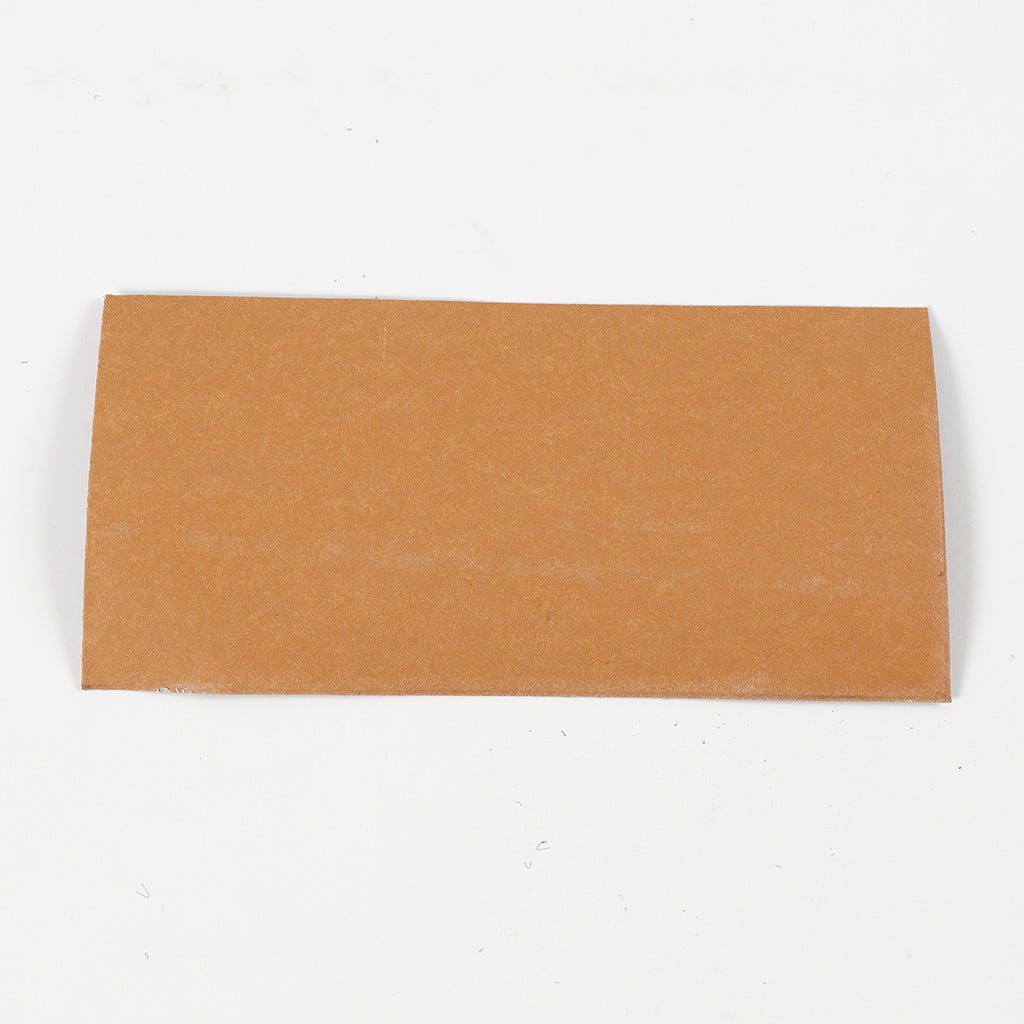 1
Cut a 14 x 7 cm piece of faux leather paper. Draw the lines using the template which is attached as a separate PDF file on this page.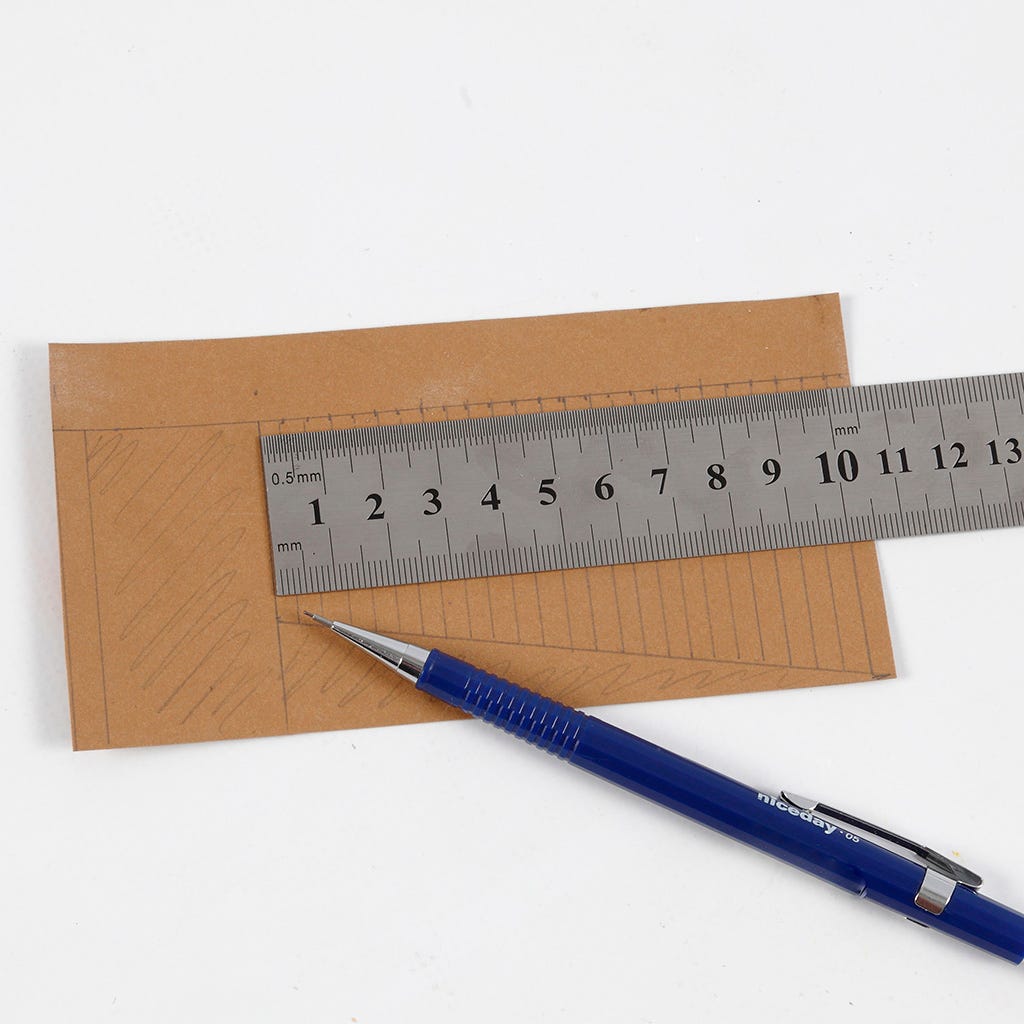 2
Cut away theshaded areas (to be used for the tassel at a later stage). Use the pieces as follows: 1.5 cm – for rolling around the top of the tassel. 0.6 cm – for straps 0.4 cm – the width of each tassel. Measure 2 cm from the bottom and draw an angled line down to the right-hand corner as illustrated in this photo.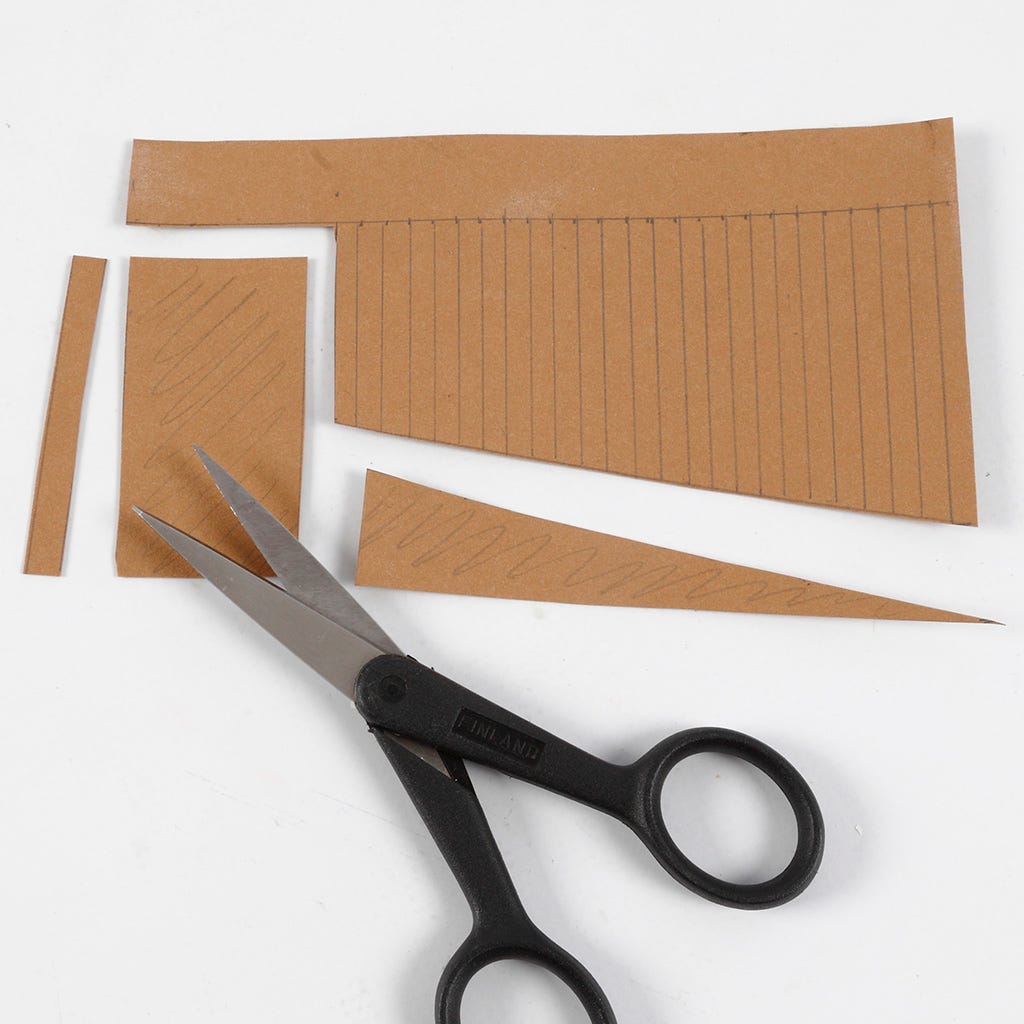 3
Cut out the strap and the other shaded areas.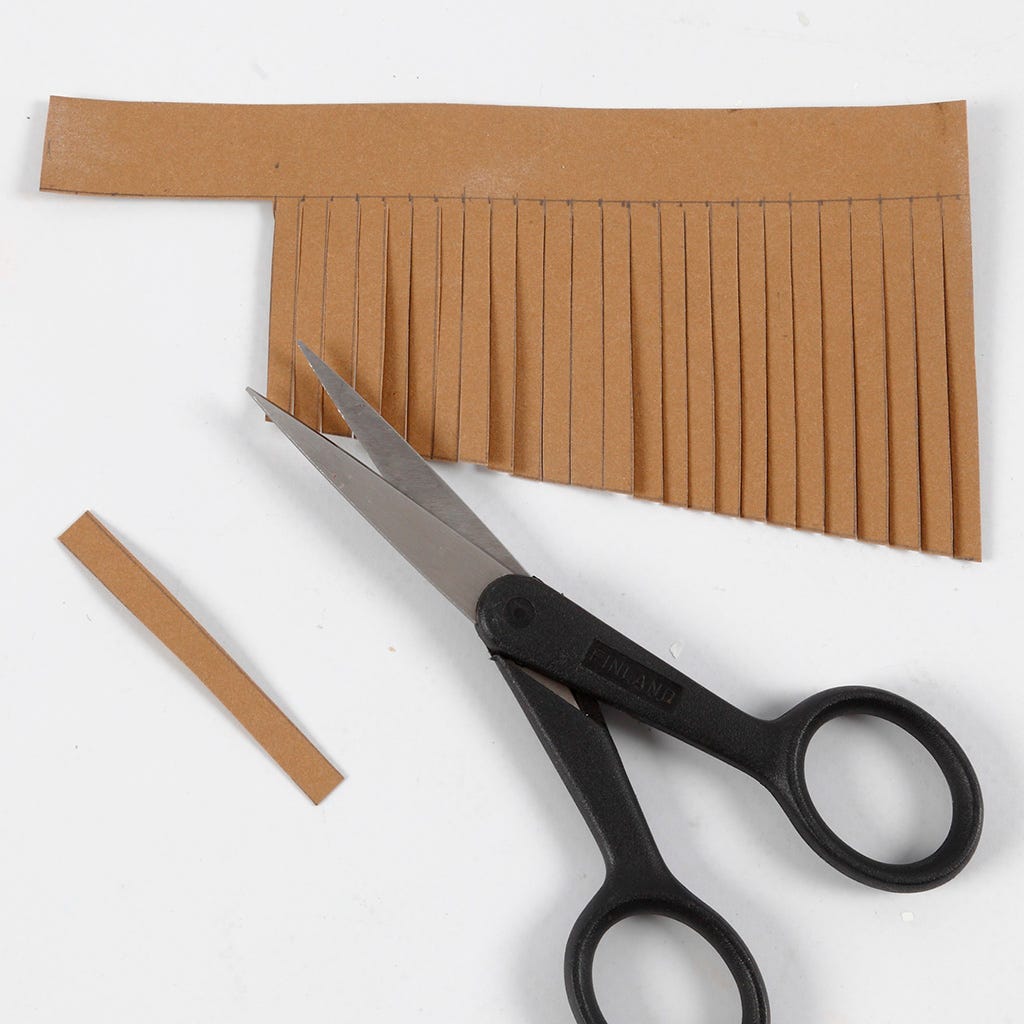 4
Cut the individual tassels.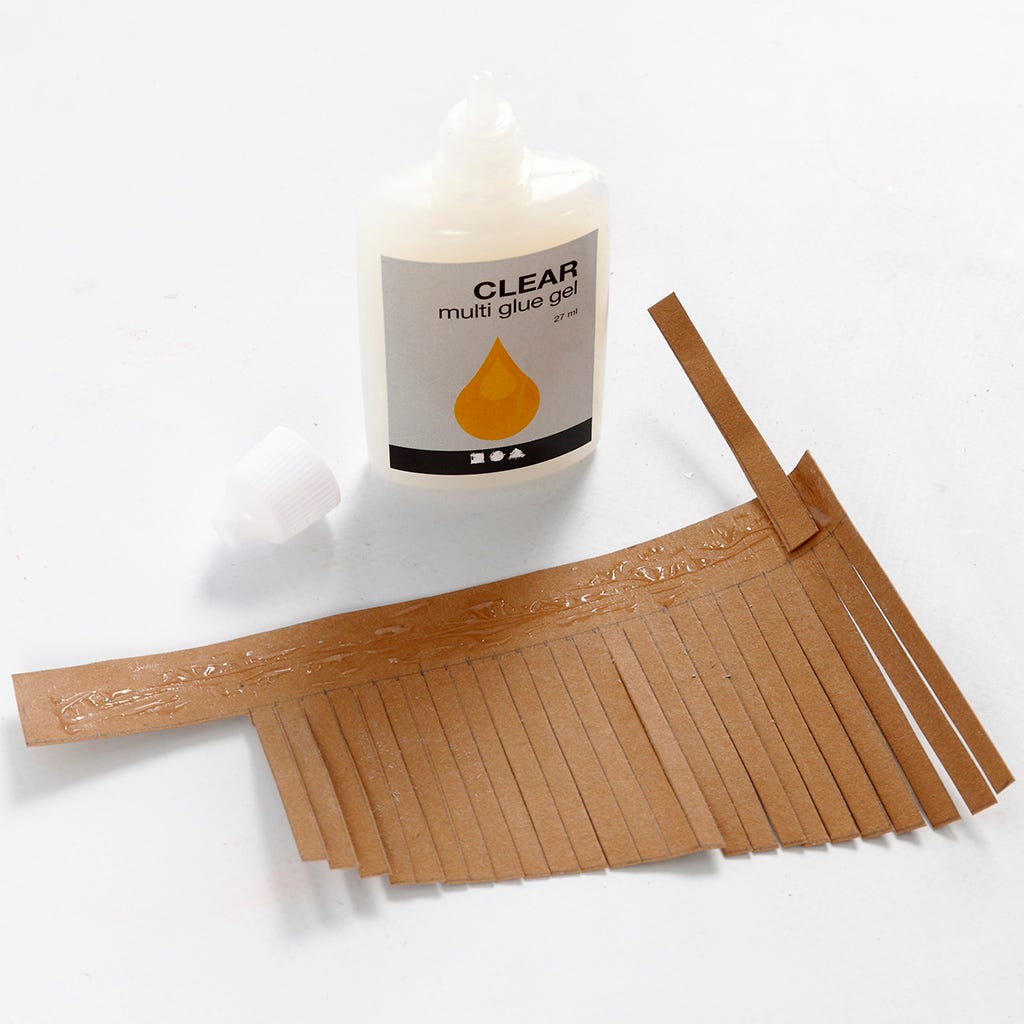 5
Apply a thin coat of glue onto the faux leather paper strip at the top and attach one end of the paper strap into the wet glue.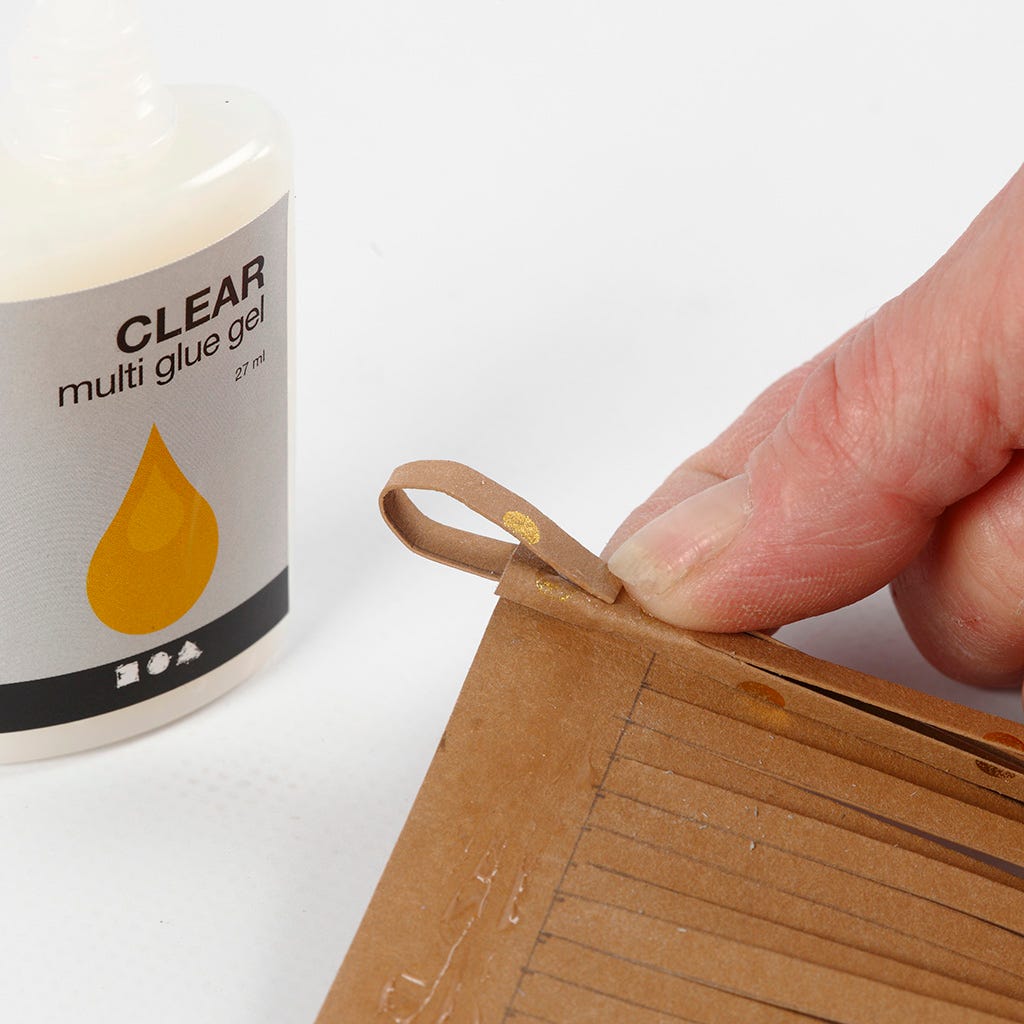 6
Fold the strap in half and attach the other end after having rolled the tassel slightly.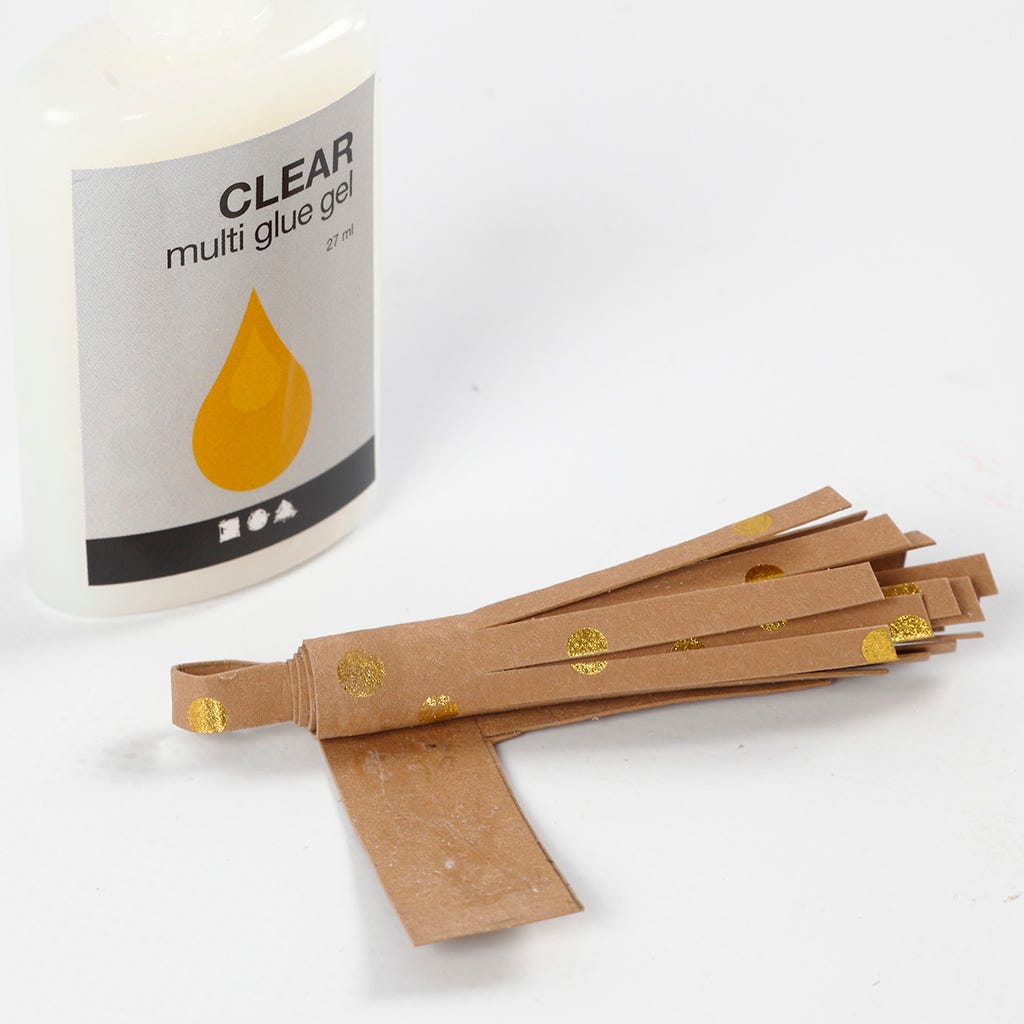 7
Roll the tassel together. A tip: Secure the rolled up tassel with a clothes peg until the glue has dried.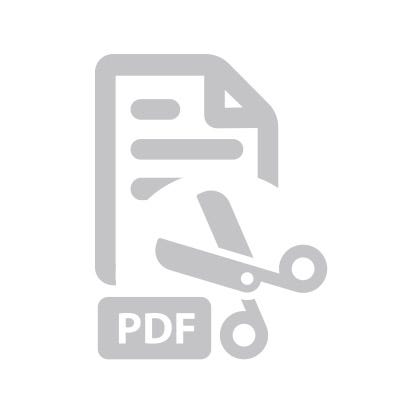 Attached file:
Download