A Faux Leather Paper Bag decorated with Rub-on Stickers
A Faux Leather Paper Bag decorated with Rub-on Stickers
This faux leather paper bag is decorated with rub-on stickers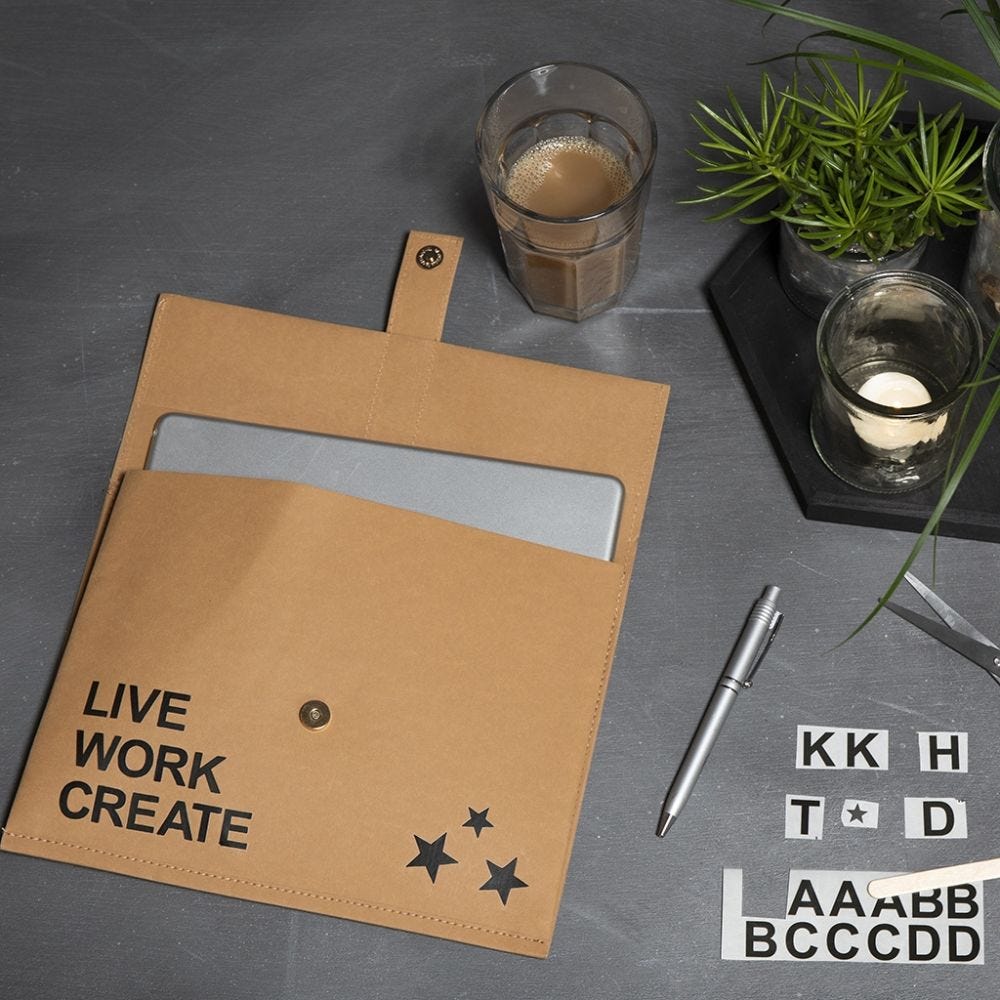 How to do it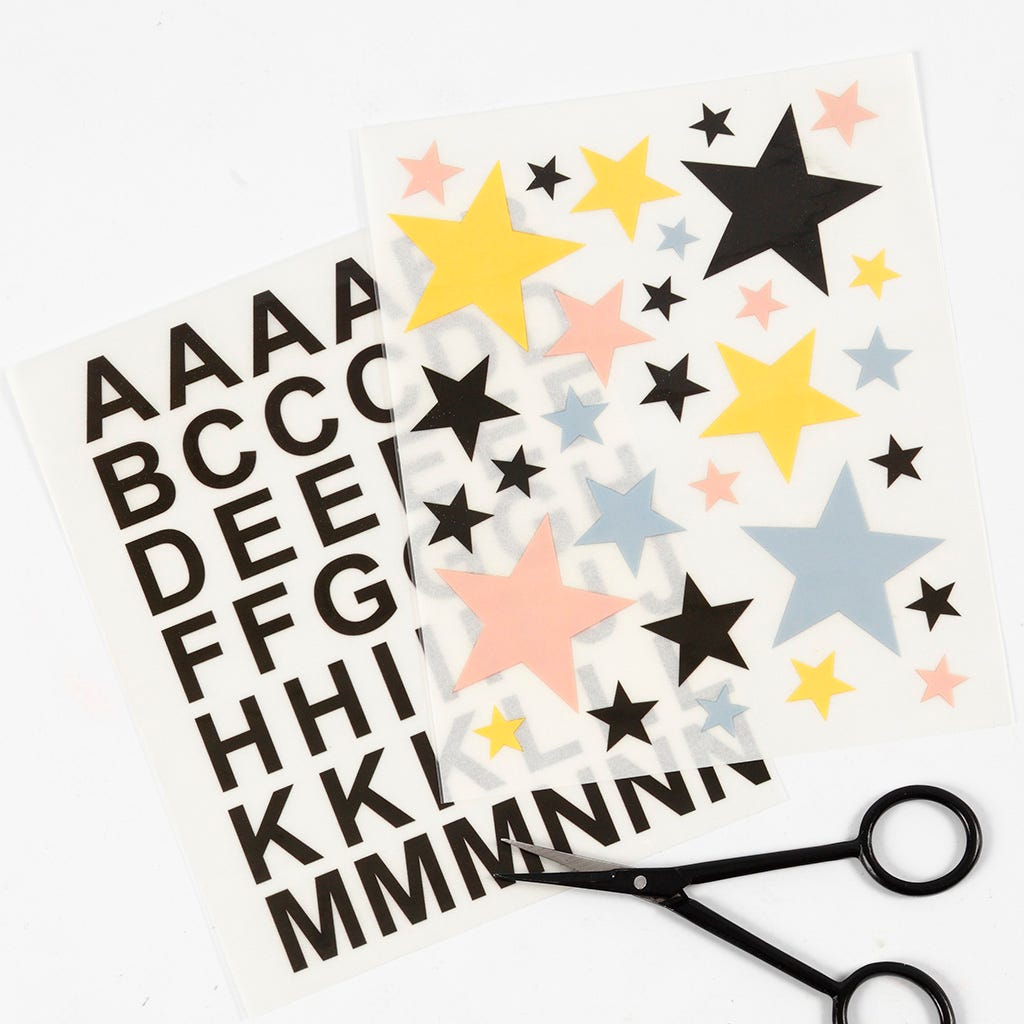 1
Cut out your chosen rub-on stickers.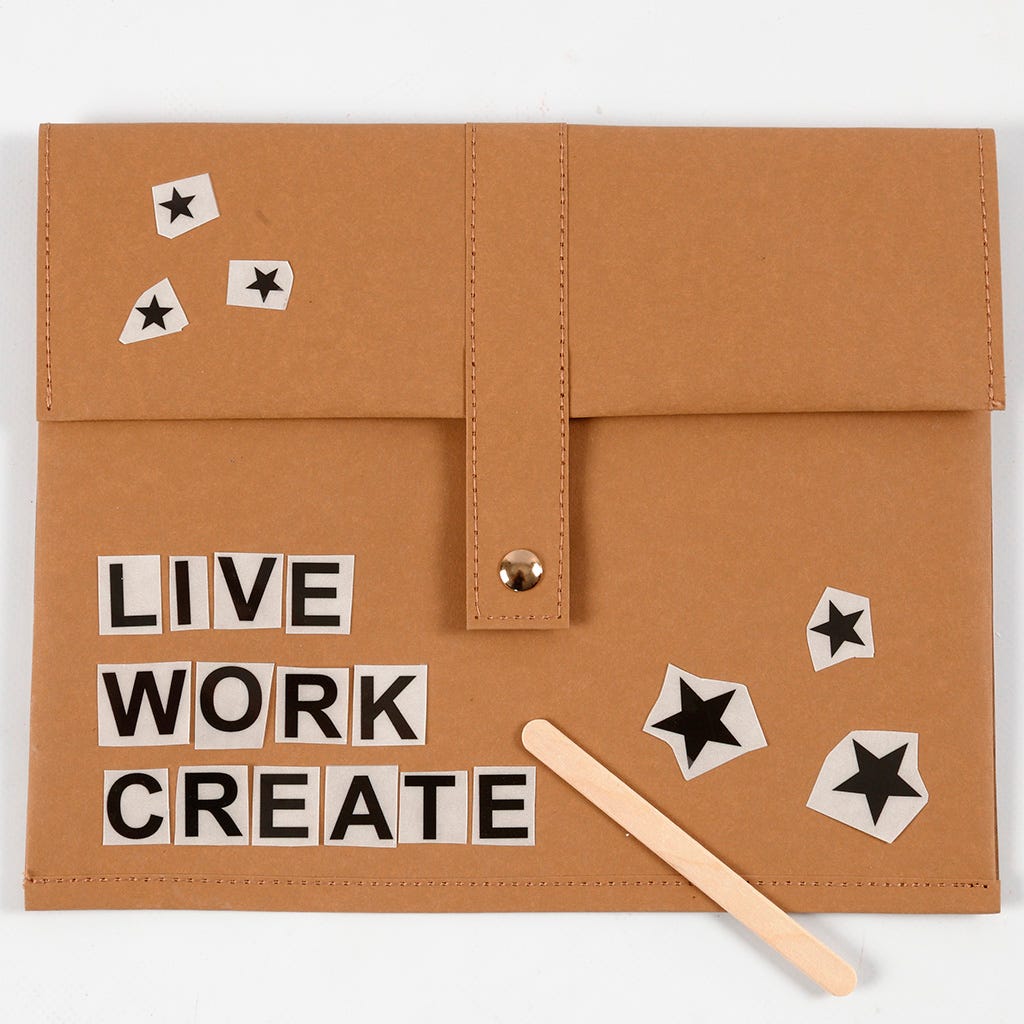 2
A tip: Place the stickers on the bag so that you can see the end result of the design before you start the process of rubbing on the stickers.
3
Remove the protective paper from the sticker.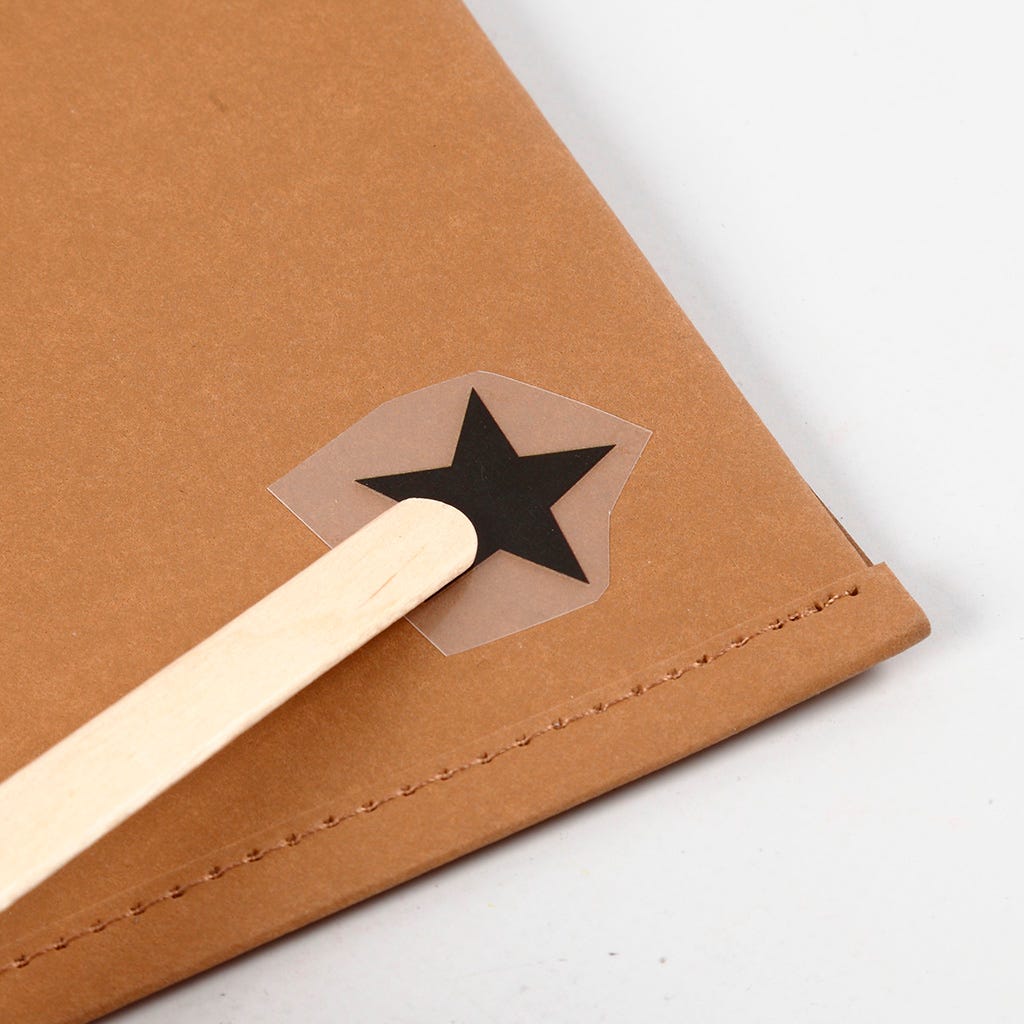 4
Place the sticker on your chosen location. Rub the sticker on with the wooden stick until the design sticks. Now remove the protective top foil layer.