A Fantasy Animals made from Pom-poms, Pipe Cleaners, Beads and Silk Clay
A Fantasy Animals made from Pom-poms, Pipe Cleaners, Beads and Silk Clay
These animals are made with a pom-pom body. Pipe cleaner limbs are attached as well as hands, feet, eyes and noses etc. made from Silk Clay.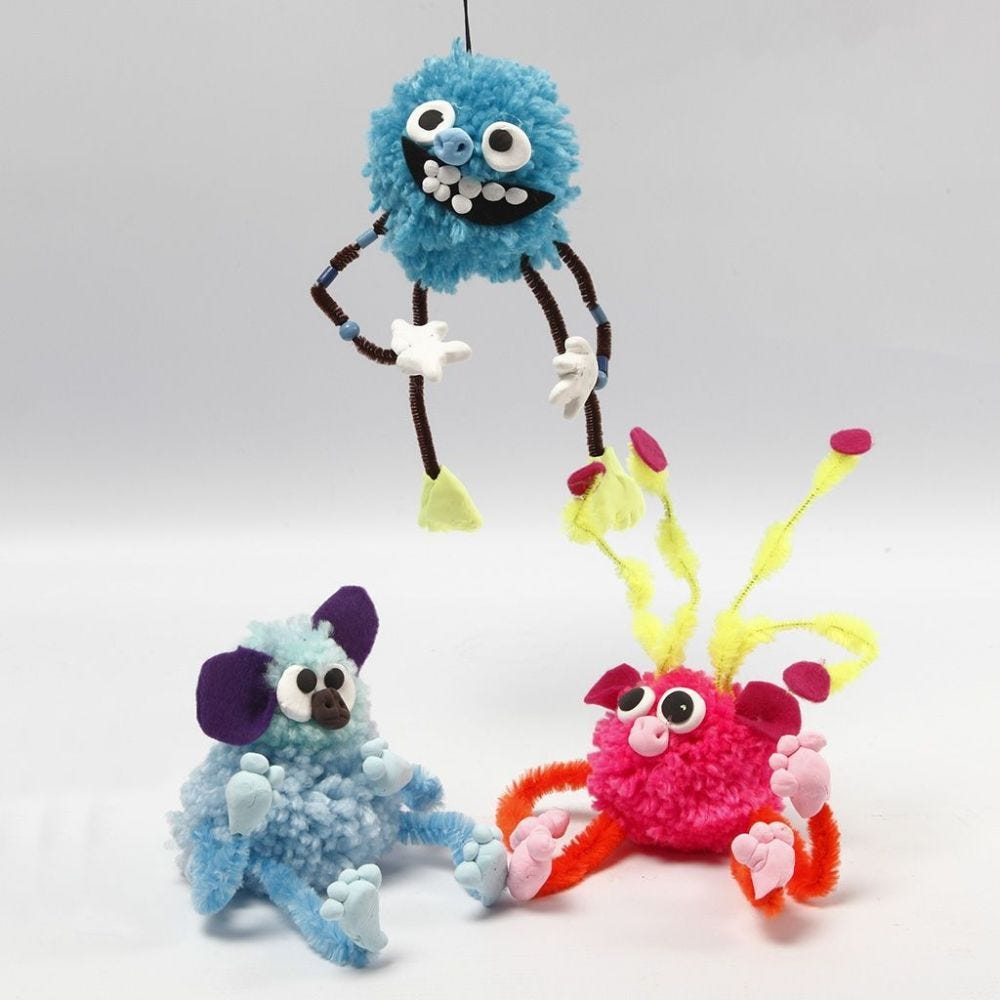 How to do it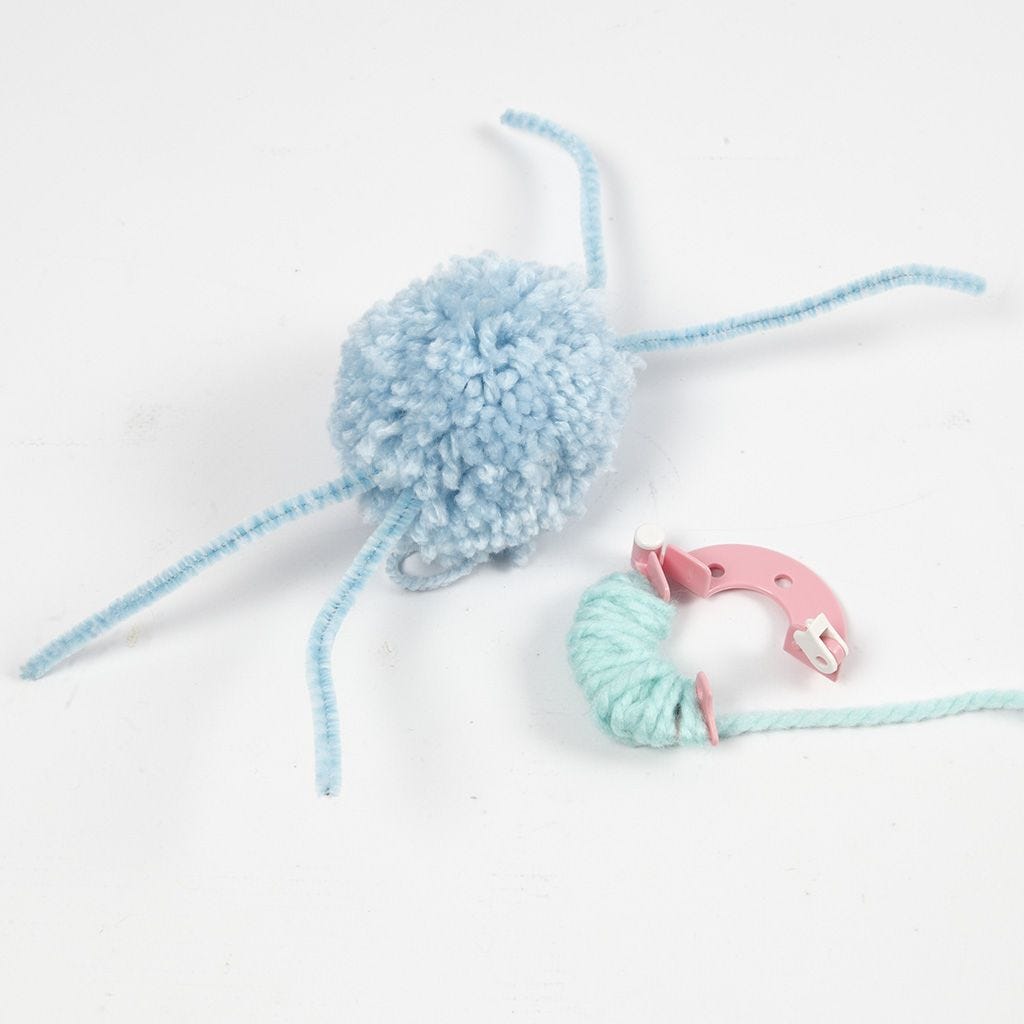 1
A fantasy animal with a body and head made from pom-poms: Make a small and a large pom-pom. (The instructions for pom-poms in four different sizes are printed on the pom-pom maker packaging). Push two pairs of pipe cleaners (arms and legs respectively) into the middle of the large pom-pom.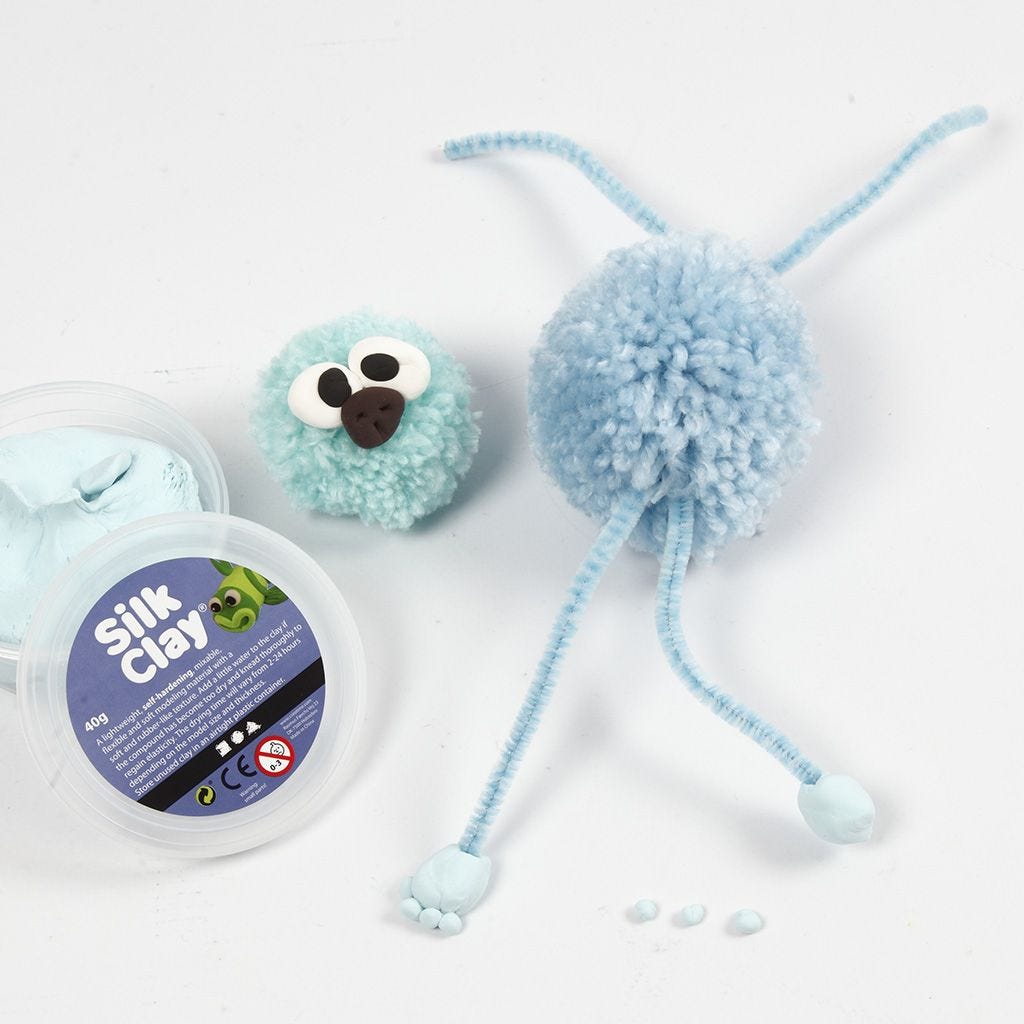 2
Shape feet and hands from Silk Clay and press them onto the pipe cleaners. Shape eyes and a nose from Silk Clay and glue them onto the head. (Normally you wouldn't need glue for attaching Silk Clay to all sorts of material, however, we recommend you use glue when attaching Silk Clay onto wool).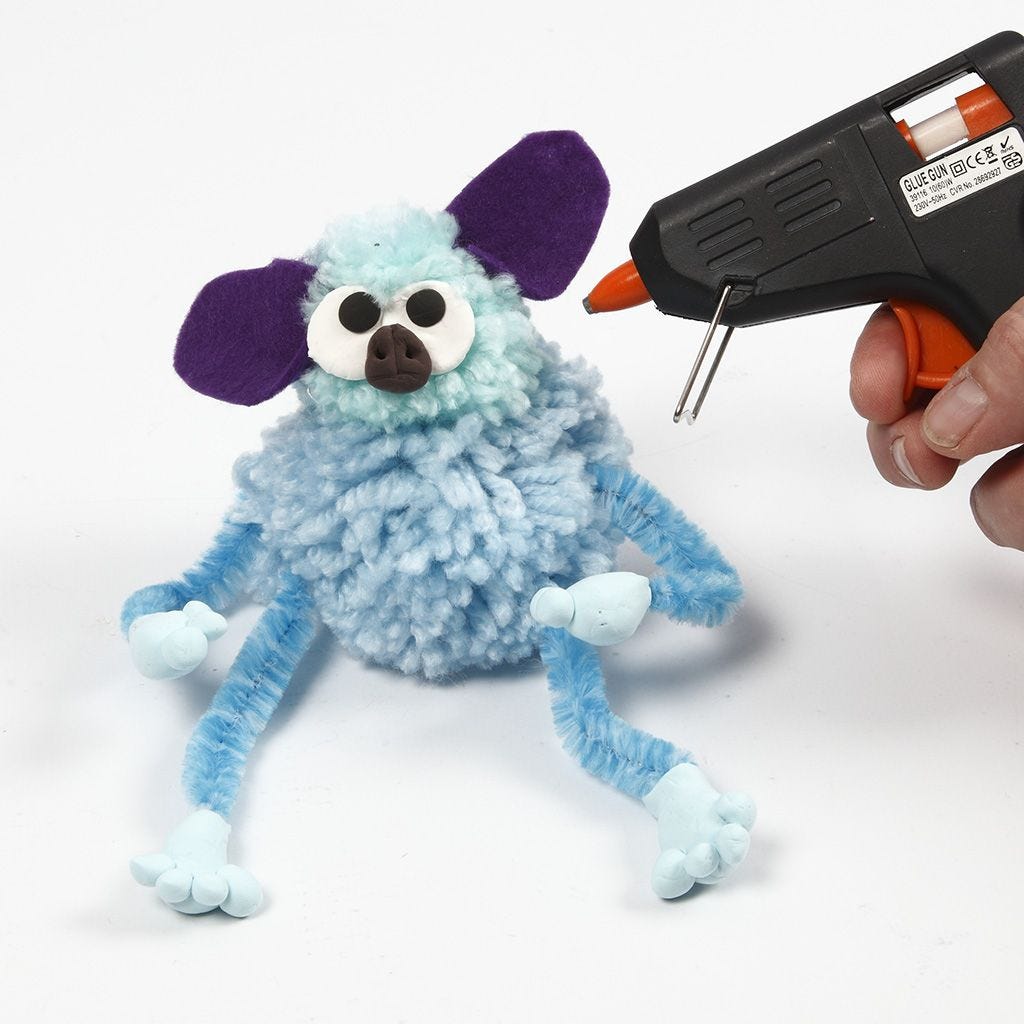 3
You may cut ears from felt and glue them on.