A Fabric Flowerpot Cover for the Christmas Tree
A Fabric Flowerpot Cover for the Christmas Tree
A fabric bag made from Vivi Gade design fabric (Skagen), for covering the small Christmas tree's flowerpot. At the front, the bag is decorated with a pattern made with a Flexible Stencil. A piece of felt with a nostalgic print is sewn onto the bag.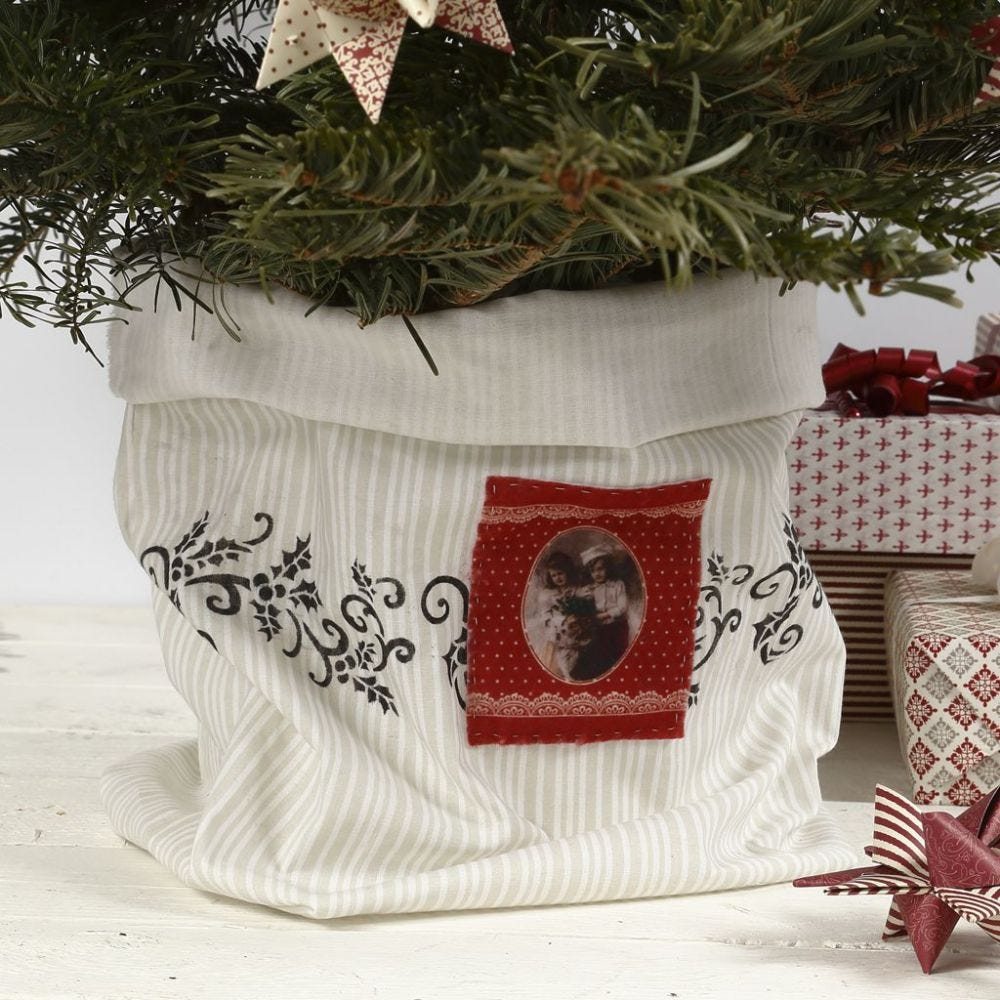 How to do it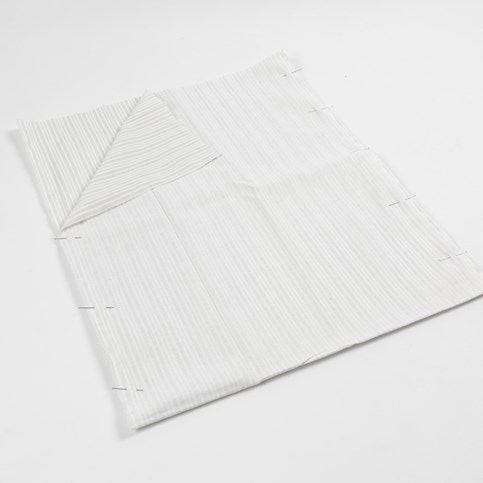 1.
Cut a 100 x 40 cm piece of fabric for a 20 cm tall flowerpot with a 72cm diameter. Double over the piece of fabric, outer side against outer side. Sew along the sides using the sewing machine. NB: the size depends on the measurements of the flowerpot.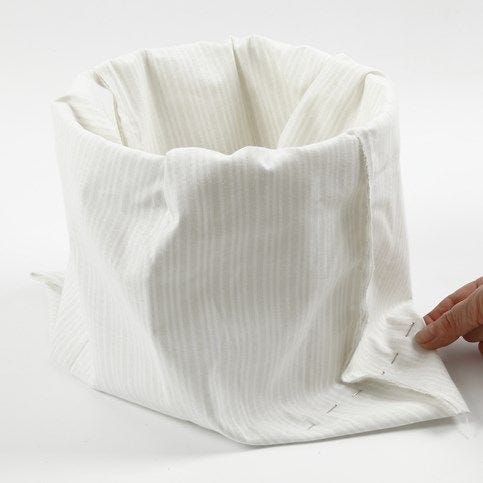 2.
Place the pot in the bag without turning the bag right side out. This is to measure where the corners need to be. Use pins.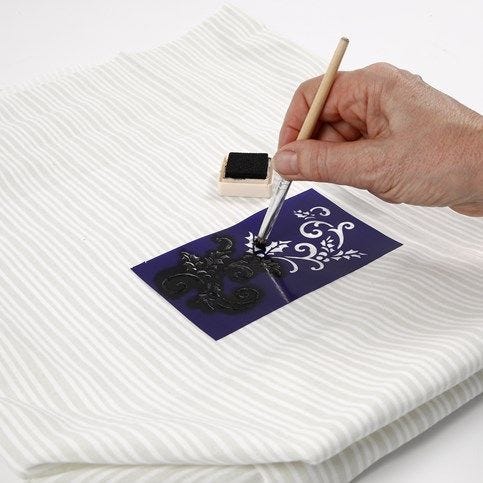 3.
Turn the bag right side out. Place a flexible stencil on the front. Dab ink onto the flexible stencil with a stencil brush. Keep the brush at a vertical angle during the process. Allow to dry and fix the design with an iron. The bag can now be washed.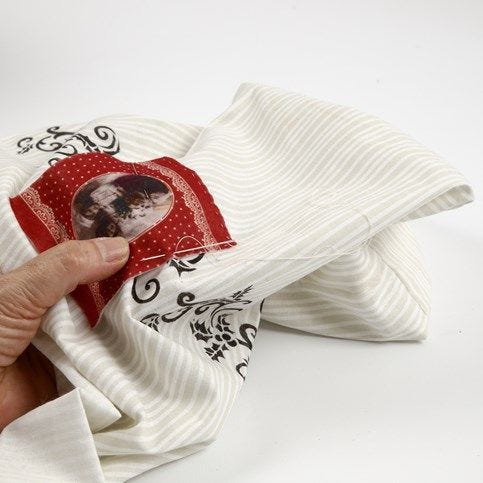 4.
Sew a piece of felt with a nostalgic print onto the bag, above the stencilled design.