A Fabric Figure covered with Pearl Clay and Googly Eyes
A Fabric Figure covered with Pearl Clay and Googly Eyes
This fabric figure is covered with Pearl Clay and decorated with googly eyes.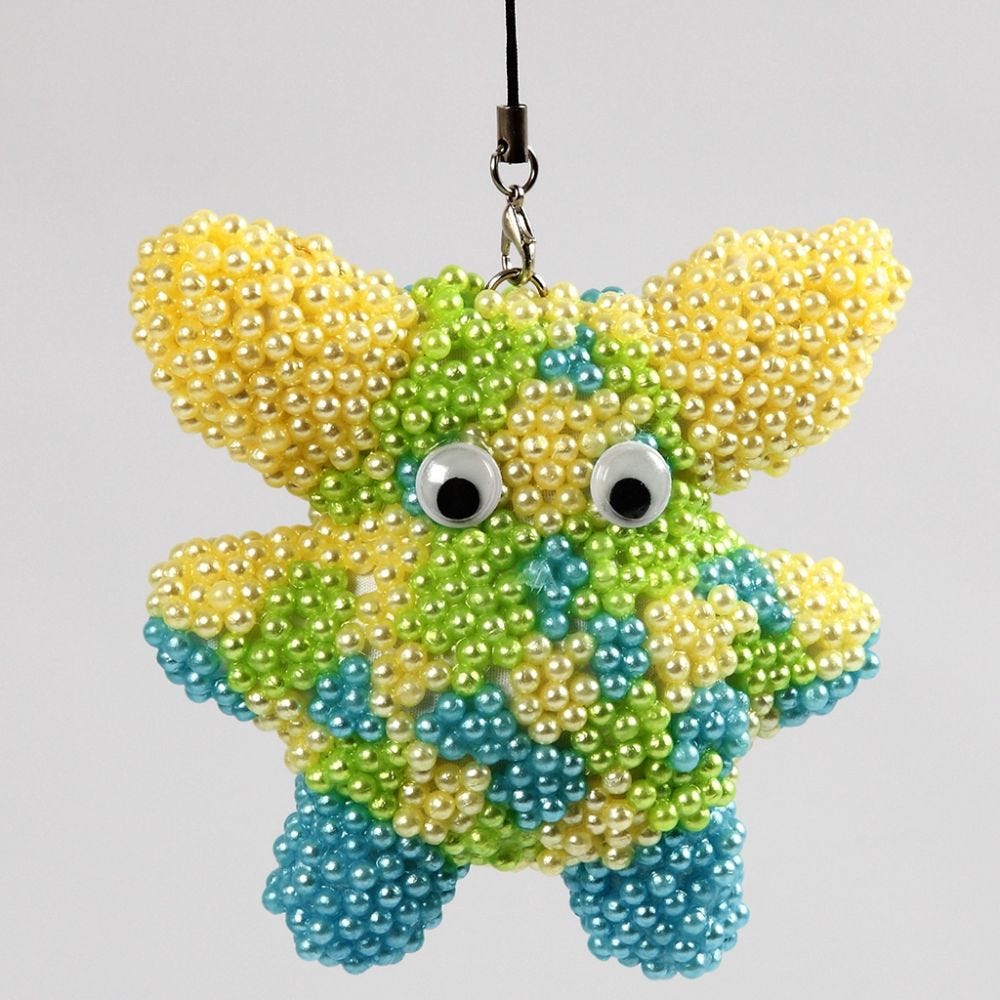 How to do it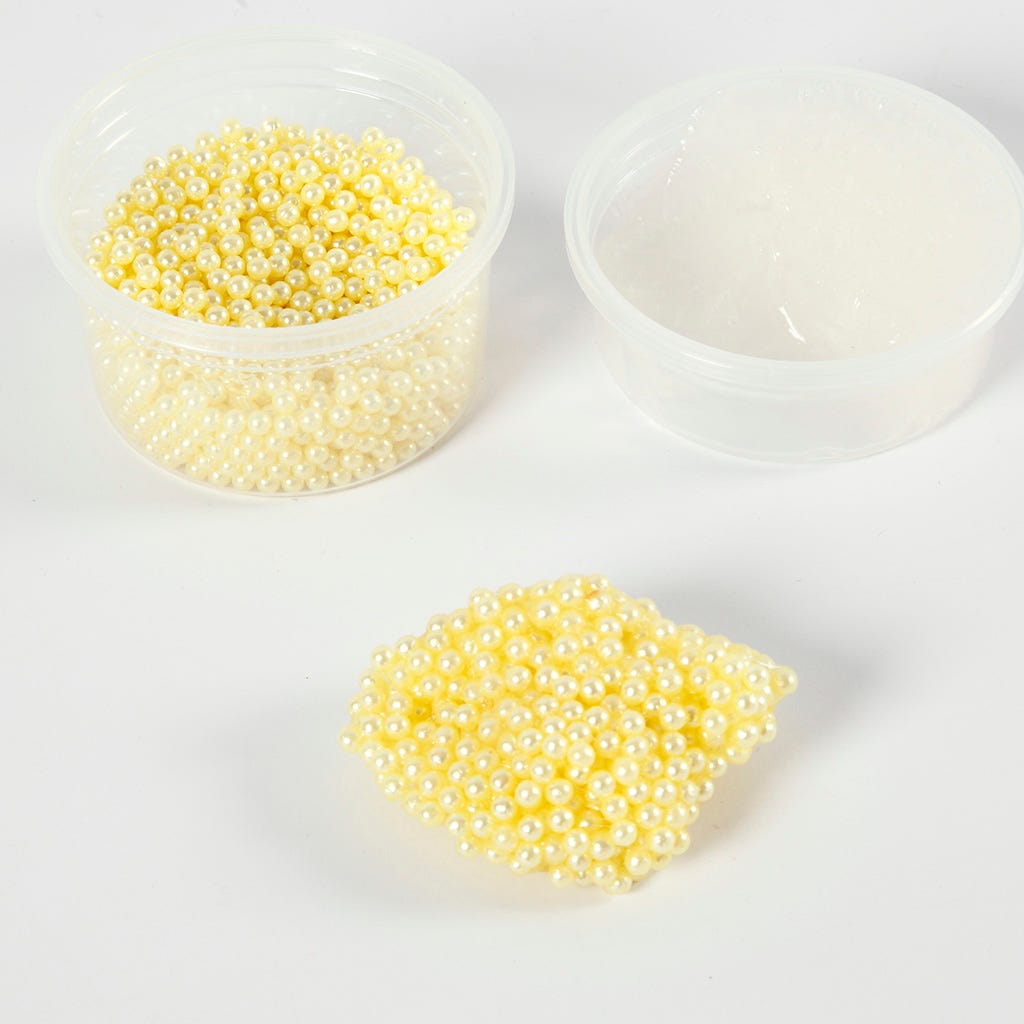 1
Mix the transparent modelling gel and the beads (divide the supplied tub of modelling gel into three equal size portions and mix each portion with a tub of beads).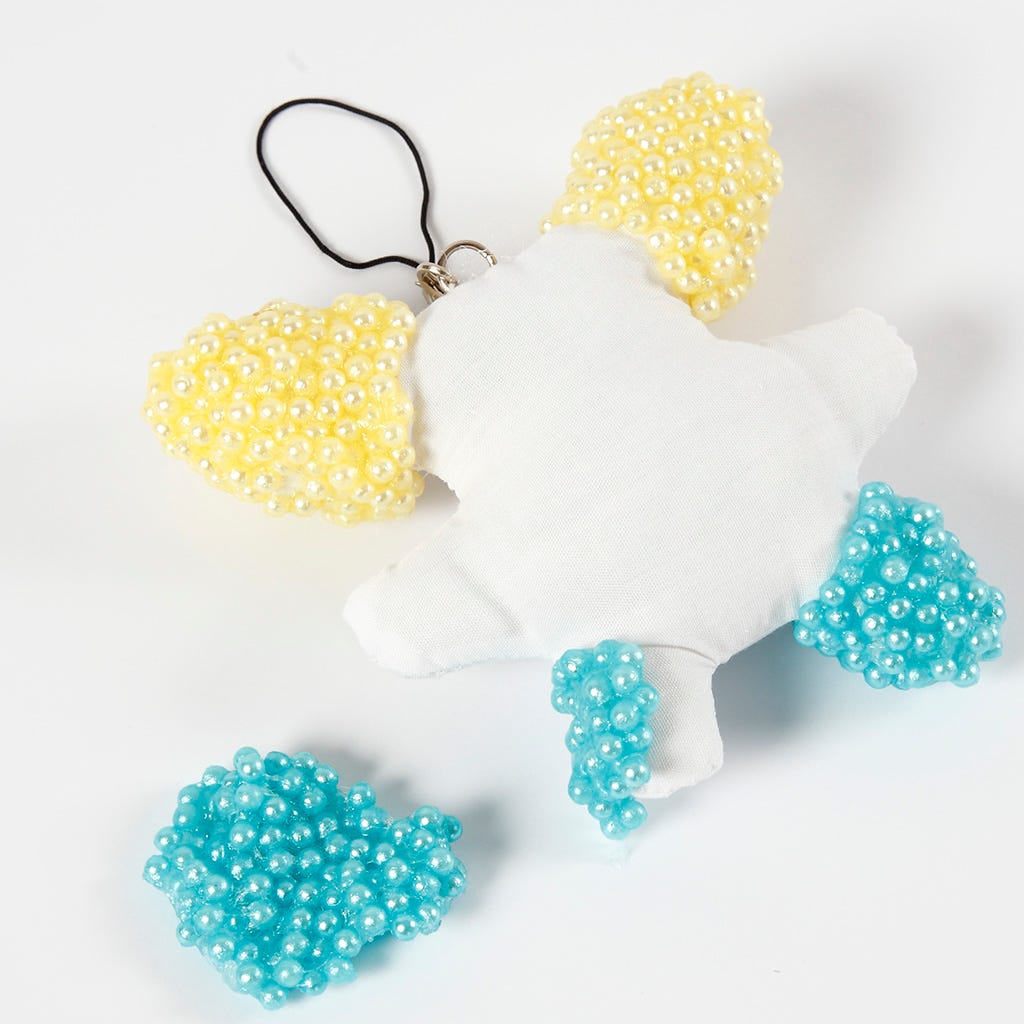 2
Cover parts of the fabric figure with Pearl Clay.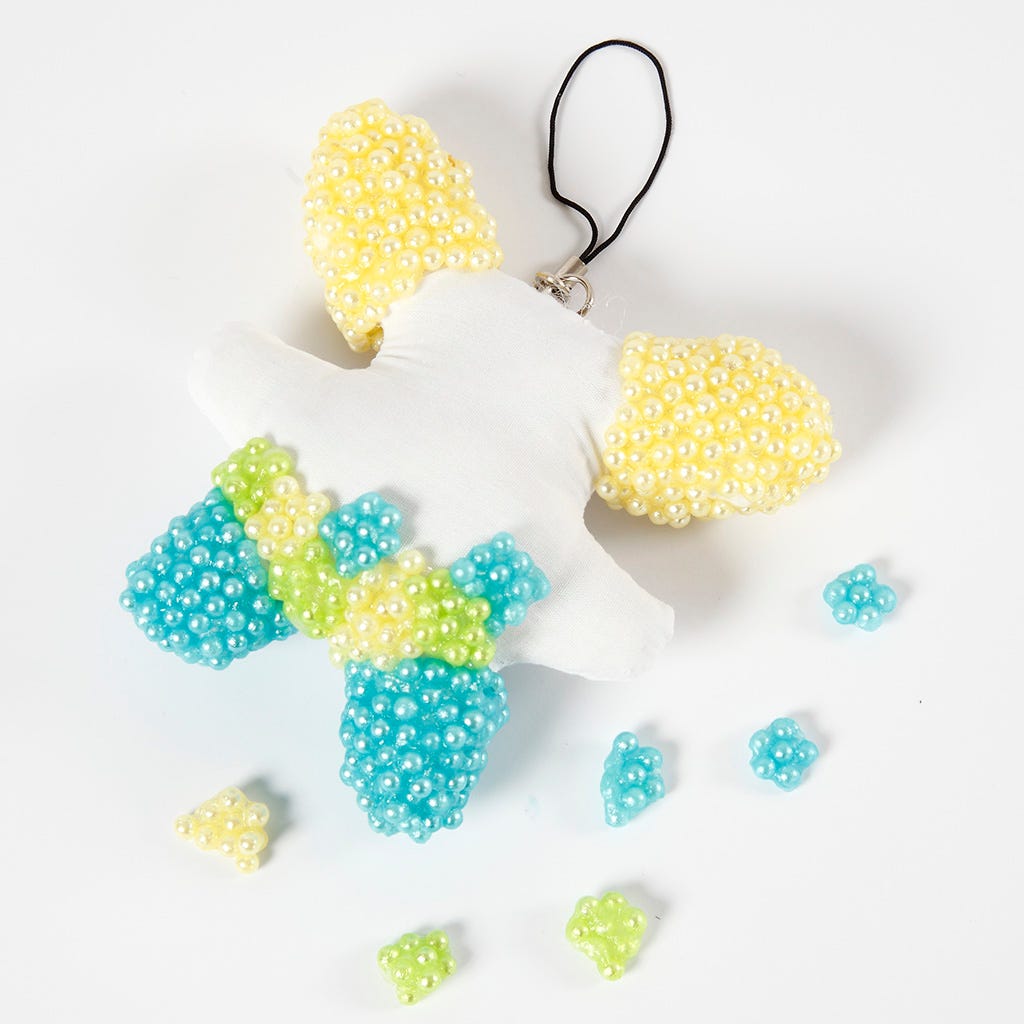 3
Roll small balls of Pearl Clay in different colours and press them on.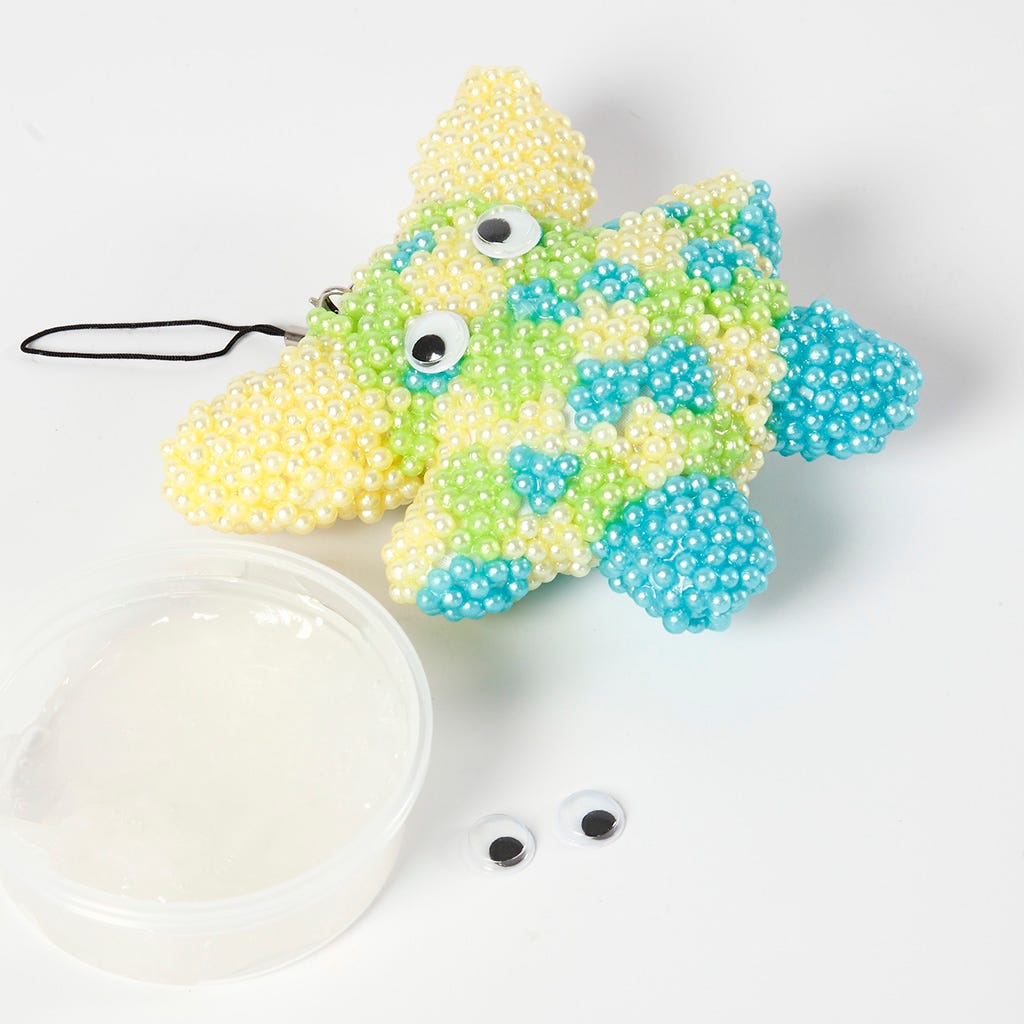 4
Use the modelling gel for attaching the googly eyes.