A Drum from a Box decorated with Craft Paint, Deco Foil and Glue Foil Designs
A Drum from a Box decorated with Craft Paint, Deco Foil and Glue Foil Designs
This papier-mâché box is decorated with deco foil and glue foil designs. The edges are painted with craft paint. Striped natural hemp may be used for hanging the drum on the Christmas tree.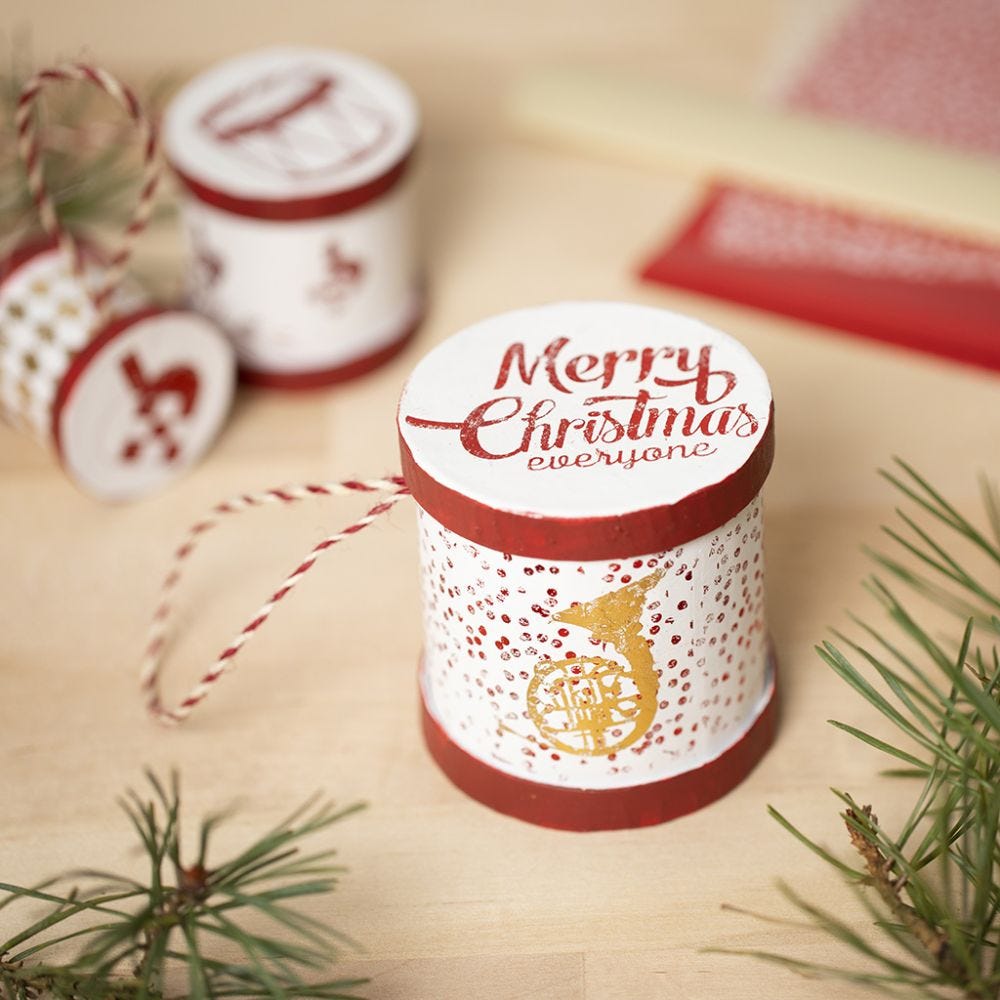 How to do it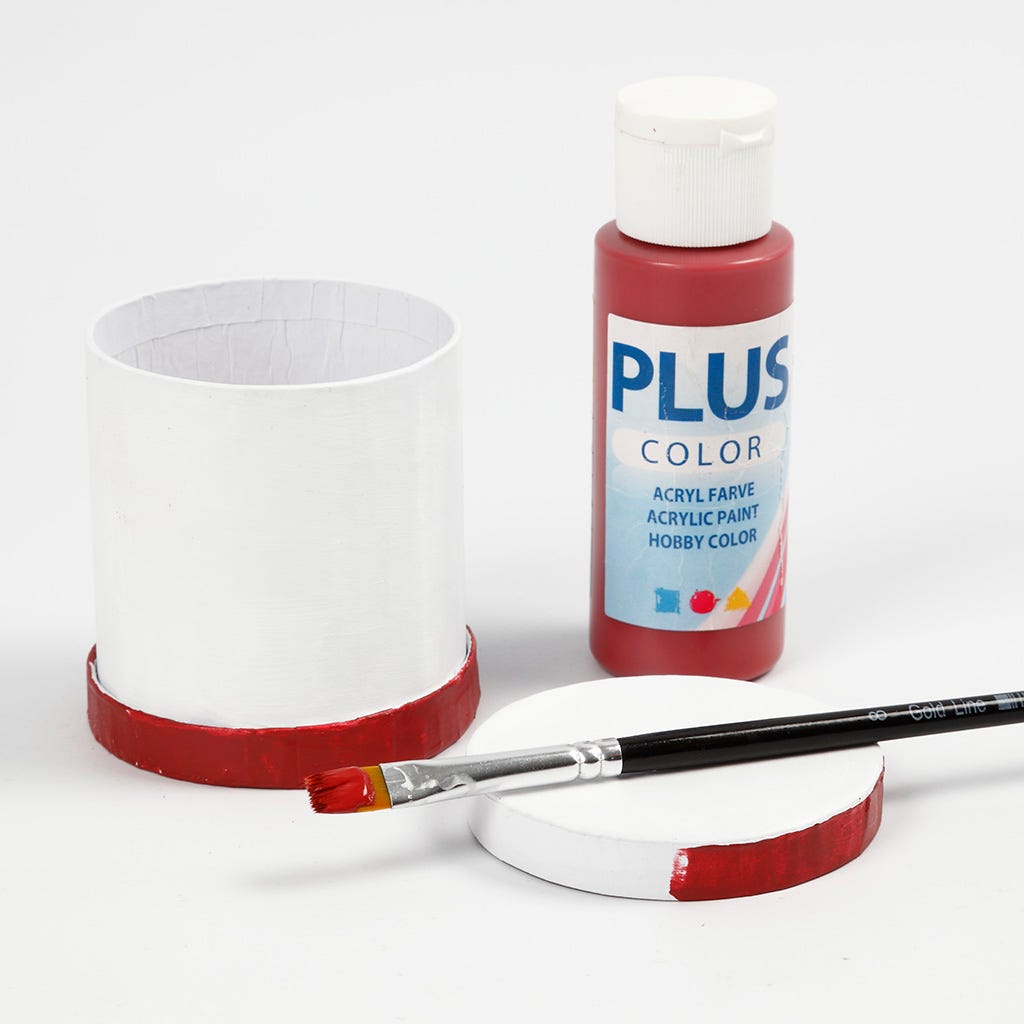 1
Paint the edges of the drum with craft paint.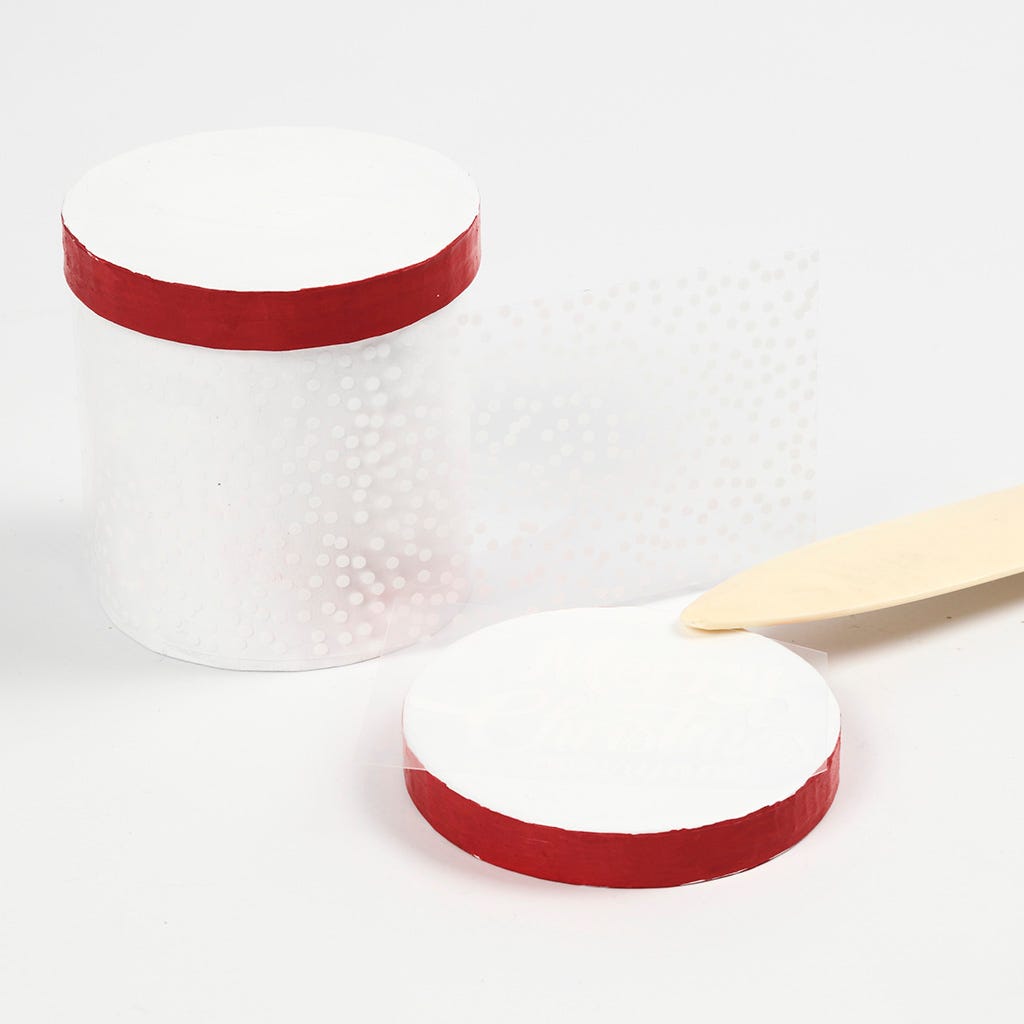 2
Choose your glue foil designs for the drum and cut them out. Remove the thin protective plastic layer from the glue foil sheet. Attach the designs onto the papier-mâché box. Rub the glue foil designs onto the box using a bone folder to attach the glue design securely onto the drum. Remove the glue foil sheet from the papier-mâché box to reveal the glue designs.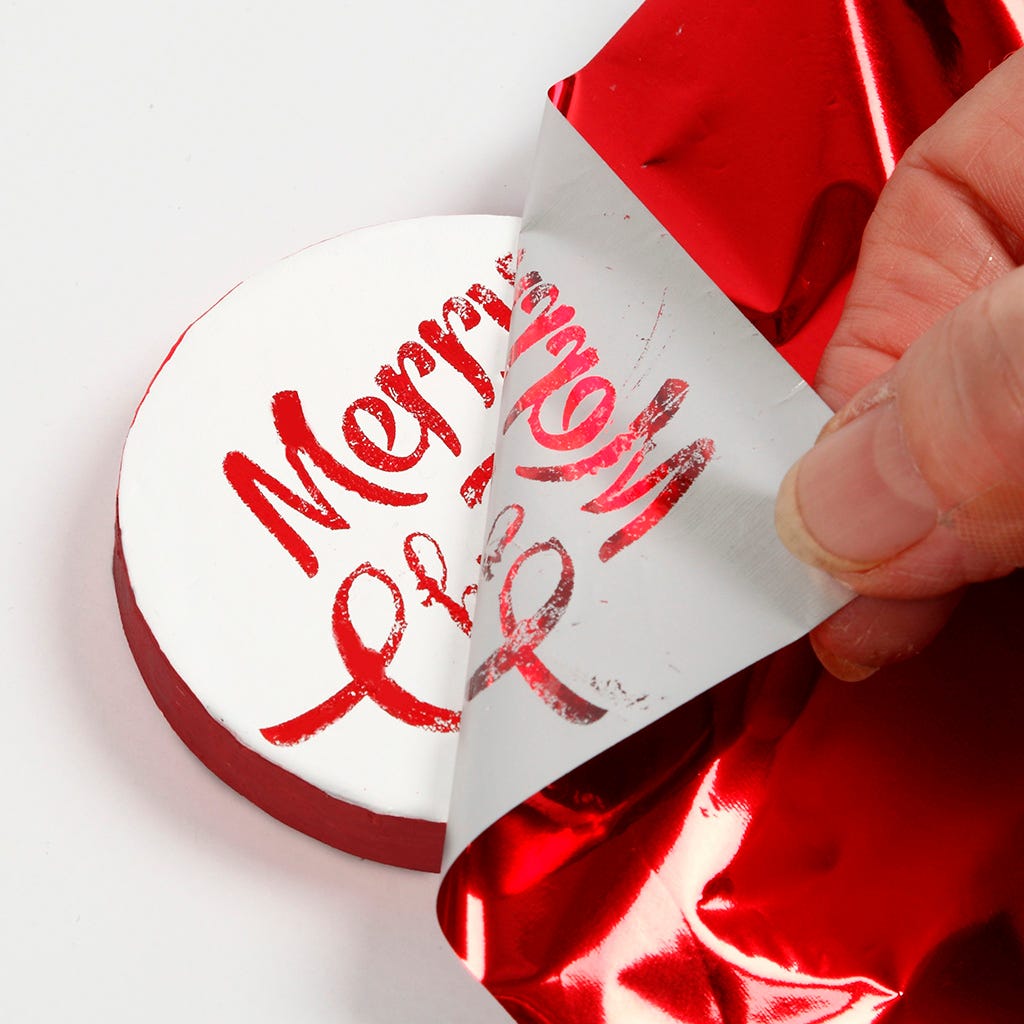 3
Place a piece of deco foil on top of the glue designs and rub firmly. Carefully pull off the deco foil. If the deco foil has not transferred completely, just repeat the process and rub on a new piece of deco foil. NB: For a vintage look paint the drum with craft paint before attaching the deco foil. For a sharp design, attach the deco foil onto paper or card and then glue the paper or card onto the drum.
4
Make two small holes at the edge of the drum just next to each other with a hole punch and feed the two ends of the cord through the holes. Tie a knot inside the hole to form a loop of an appropriate length.