A Dressing Up Outfit for Outside Use, made from Imitation Fabric
A Dressing Up Outfit for Outside Use, made from Imitation Fabric
Both costumes are for outside use, for wearing with a skisuit underneath. Both costumes are cut individually with a skisuit as a template. Each costume is then sewn together (innerside against innerside) with decorations also made from imitation fabric. How to do it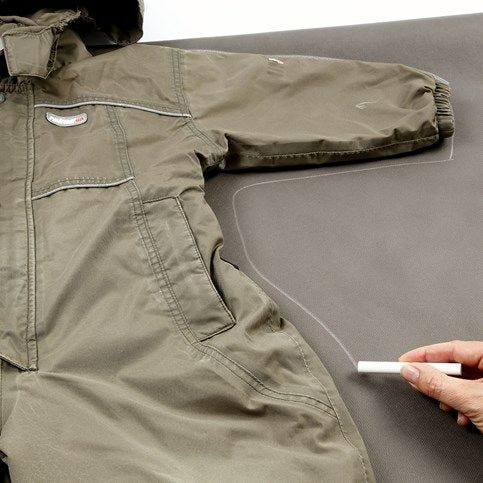 1.
Place a skisuit on a piece of doubled-over imitation fabric. Copy the outline of the skisuit onto the fabric using a piece of chalk. Cut out with an extra large opening at the neck and a slit in the middle from the neck on the back. Sew together, innerside against innerside.
2.
Use your imagination and cut out details such as buttons, pockets, bows etc. in other colours of imitation fabric. Attach these with double-sided adhesive tape. You may also make ears or horns from imitation fabric for attaching (doubled-over) around a head band.