A Drawstring Bag with a pre-printed Mermaid Design decorated with Textile Markers and Sequins
A Drawstring Bag with a pre-printed Mermaid Design decorated with Textile Markers and Sequins
This drawstring bag with a pre-printed mermaid design is decorated with textile markers and sewn-on sequins.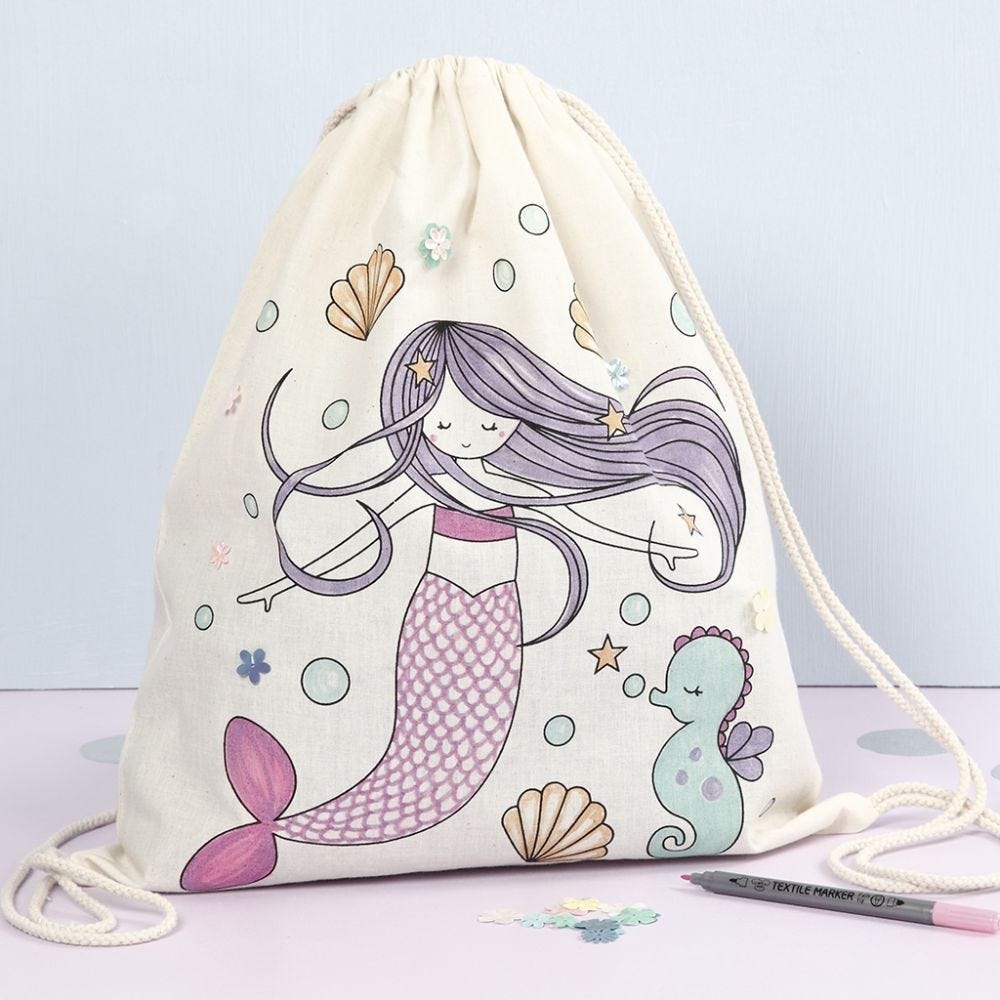 How to do it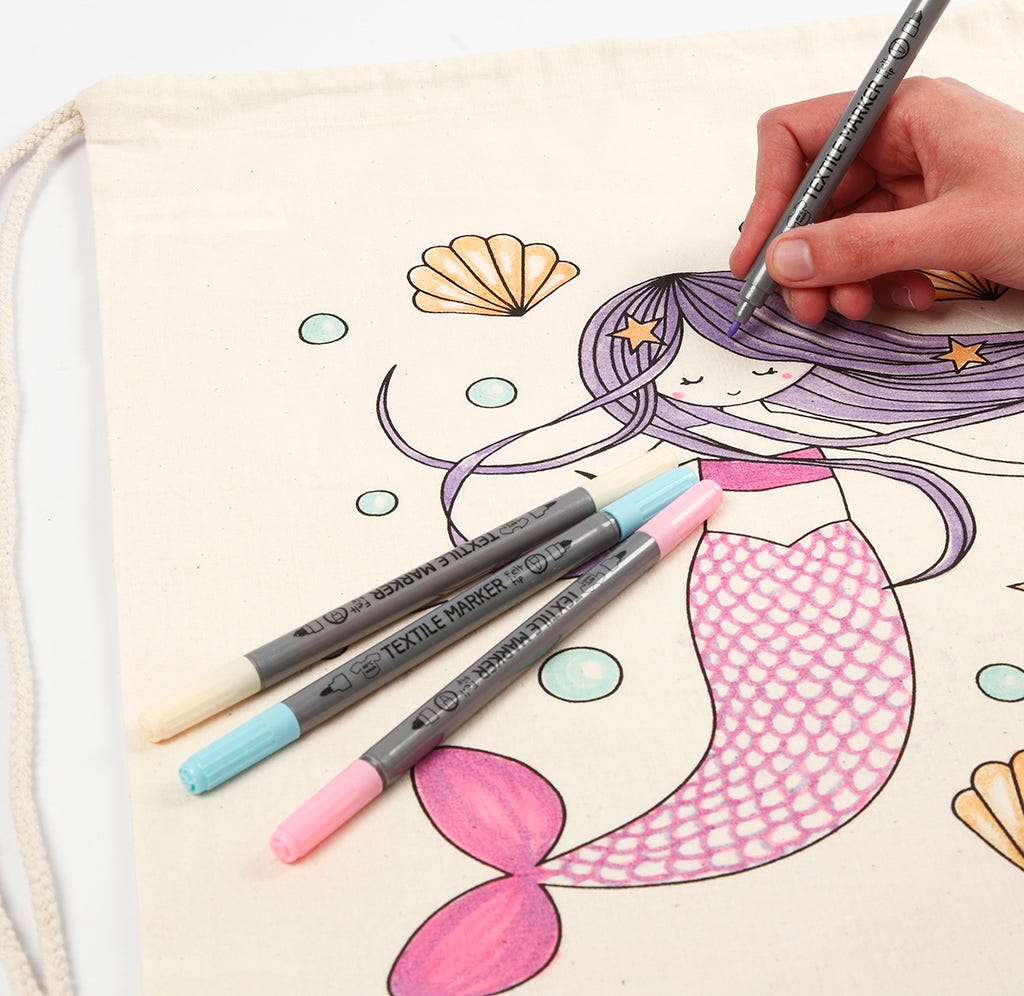 1
Colour in the design with textile markers.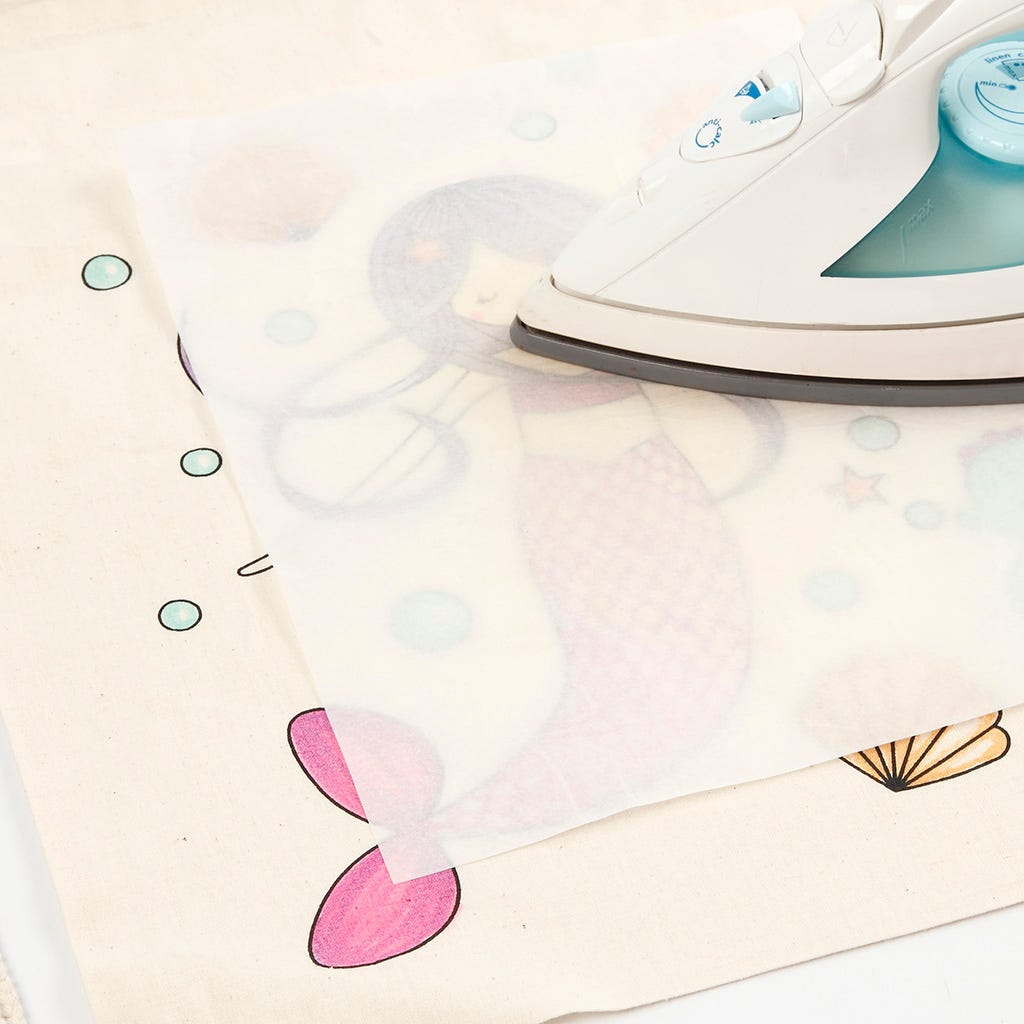 2
Place a piece of baking paper over the design and fix with an iron.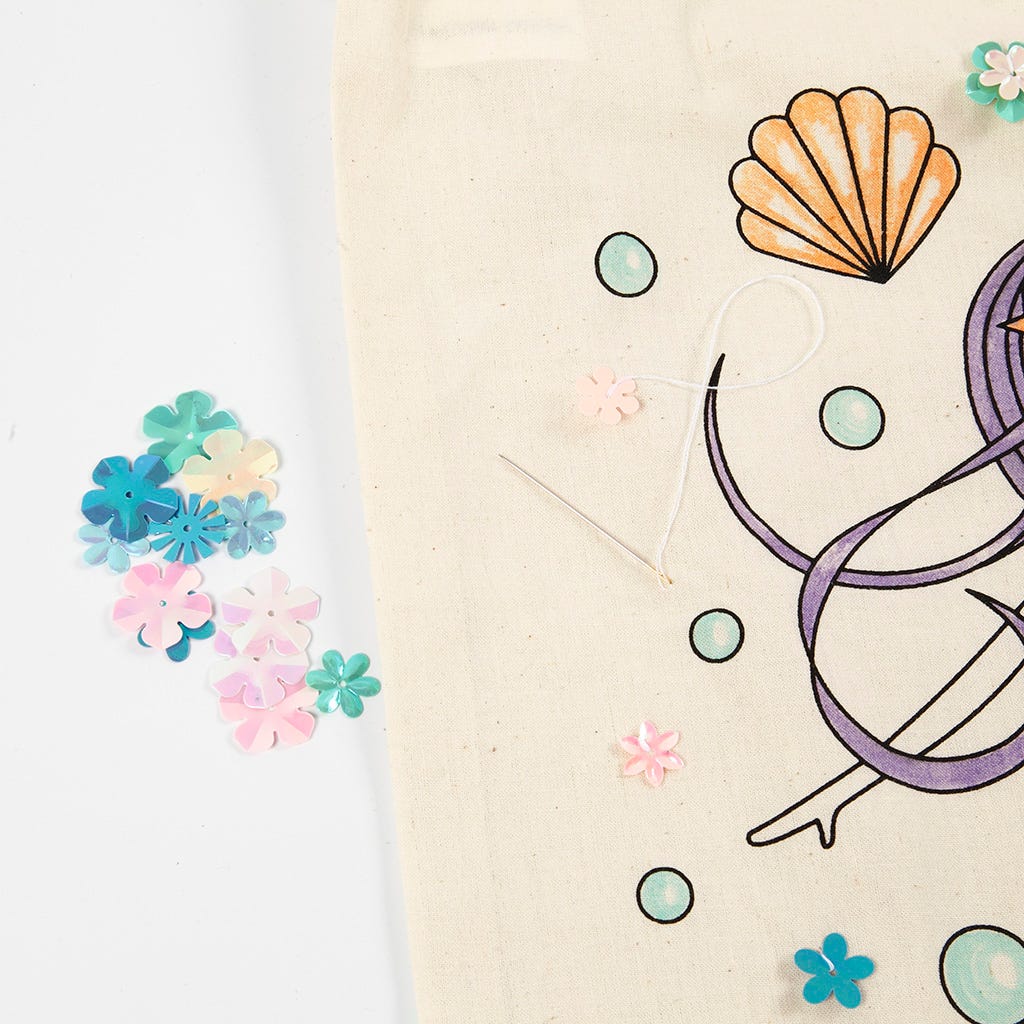 3
Sew on the sequins with a needle and thread.
Copyright © 2013-present Magento, Inc. All rights reserved.