A Dome Bell Jar with Miniature Cupcakes
A Dome Bell Jar with Miniature Cupcakes
These miniature cupcakes are made using your imagination and placed on wooden miniature furniture in a dome bell jar with an LED light string inside.
How to do it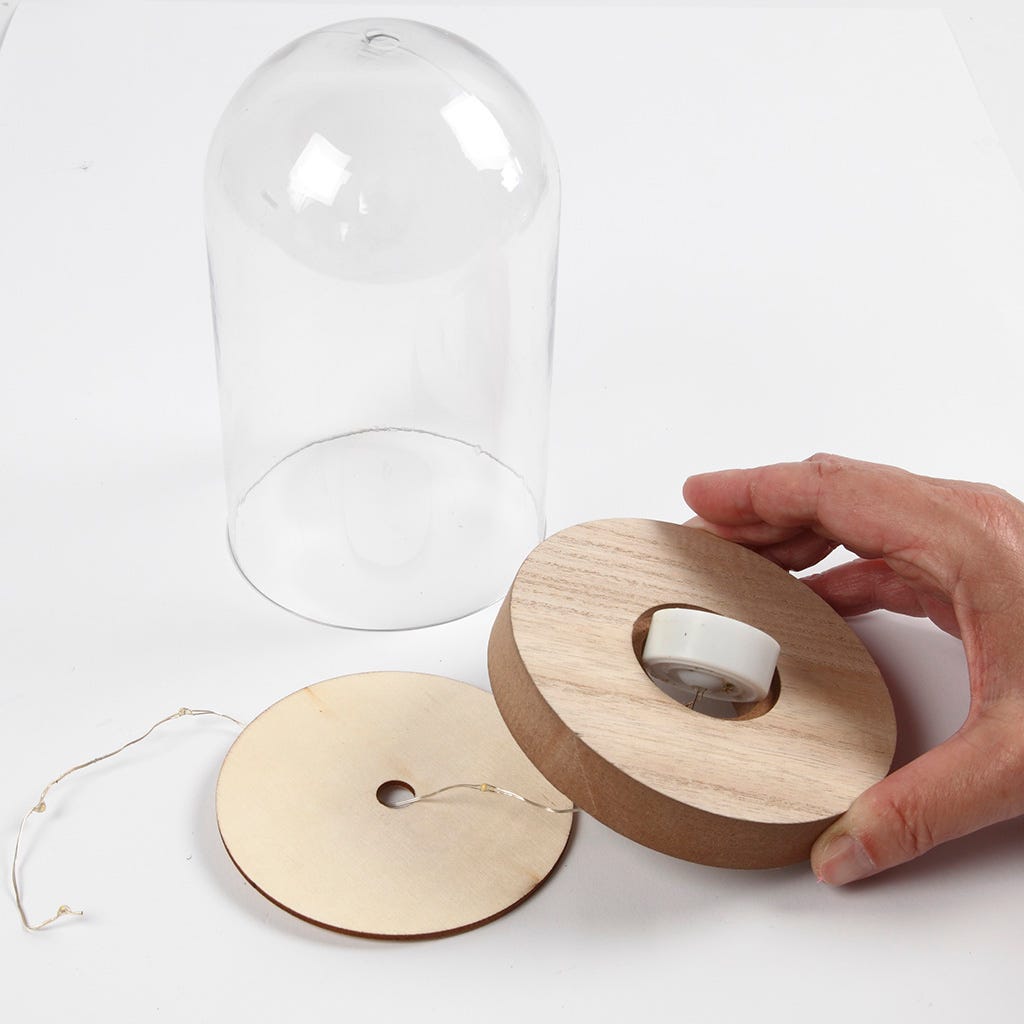 1
Place the LED light string inside the dome bell jar.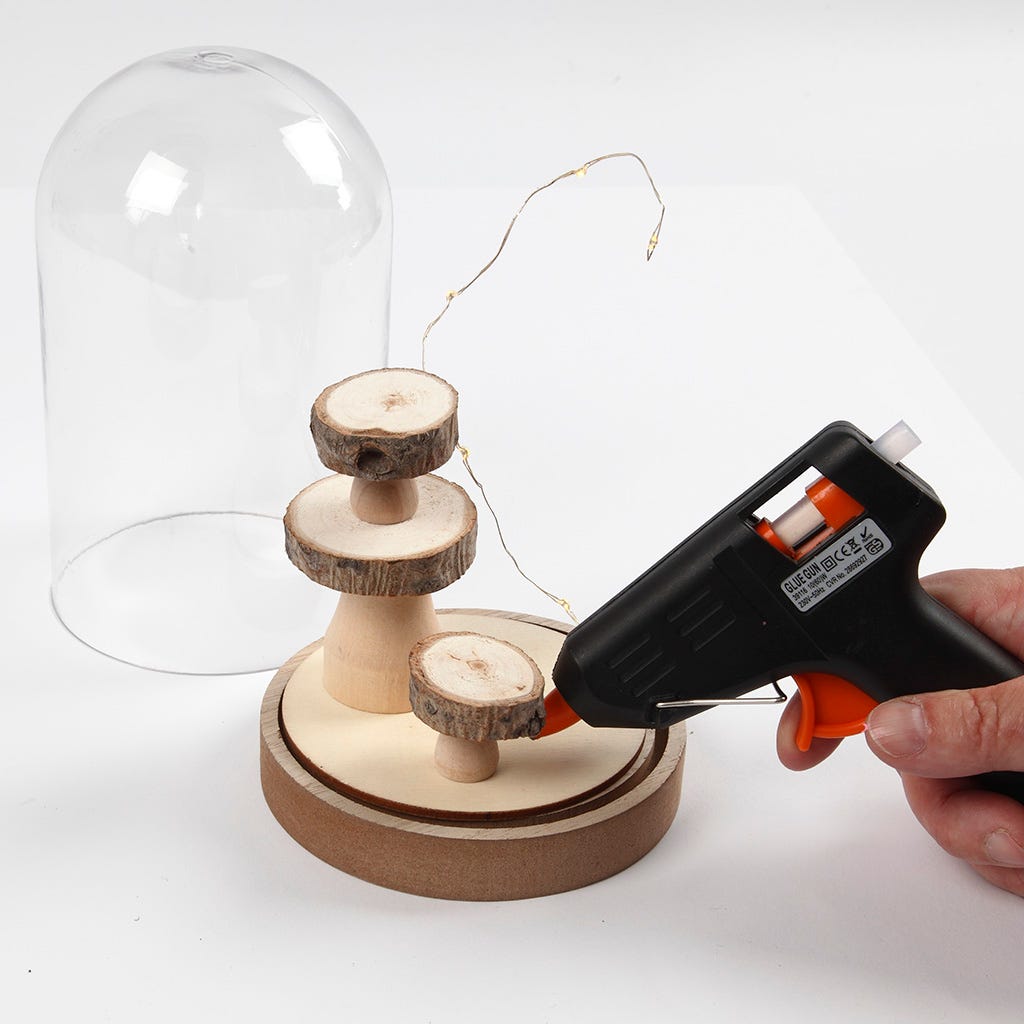 2
Glue the wooden miniature furniture onto the base.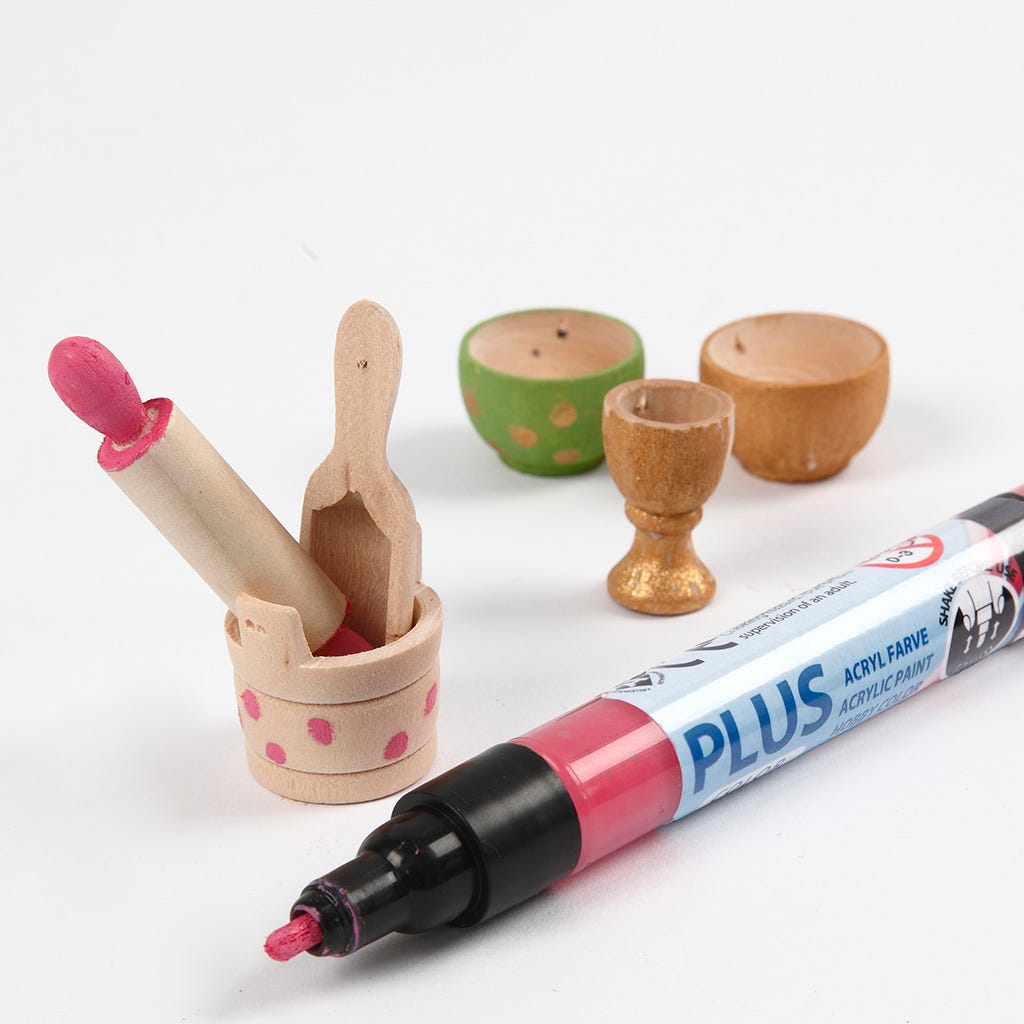 3
Decorate the miniature household items using Plus Color paint markers.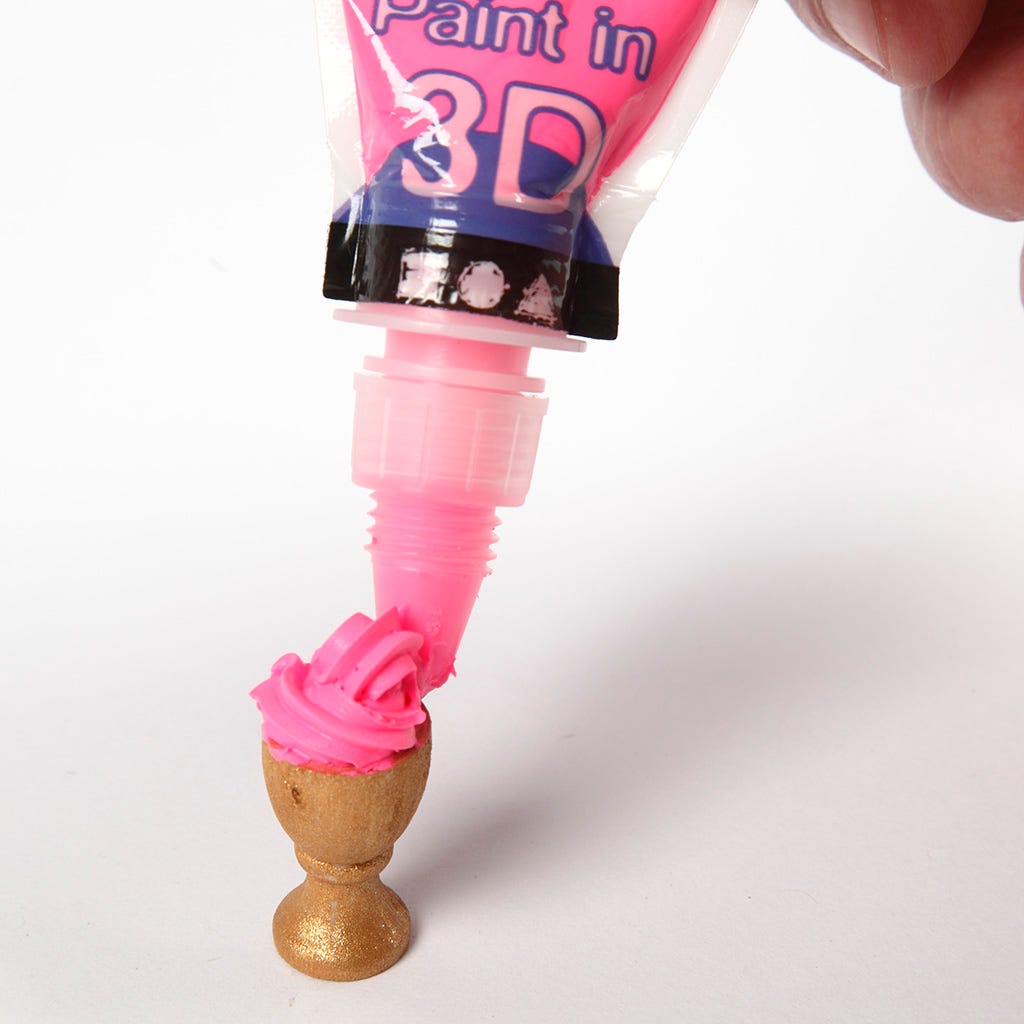 4
Make cakes using your imagination. Decorate the top of the cakes with Silk Clay Creamy.