A Diamond folded from Vivi Gade Design Paper (Paris)
A Diamond folded from Vivi Gade Design Paper (Paris)
These diamonds in two sizes are folded from Vivi Gade Design paper (the "Paris" series) using a template. How to do it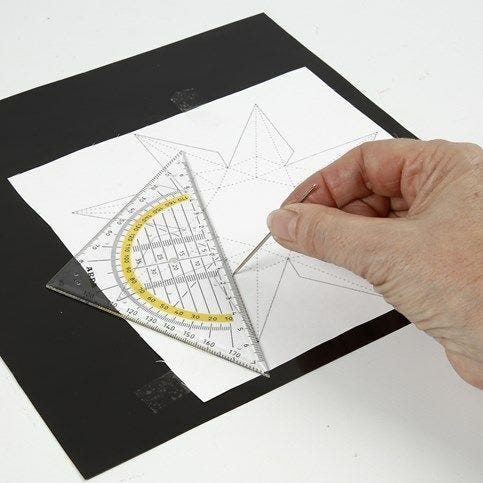 1.
Print the template which is available as a separate PDF file for both sizes of diamond. Attach the template to the back of the design paper and firmly score along the dotted lines, using, for example, a blunt darning needle.
2.
Cut the outline of the shape.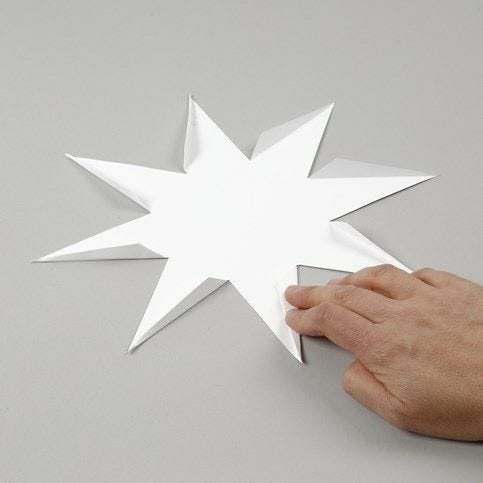 3.
From the back, bend the flap on the side of each point.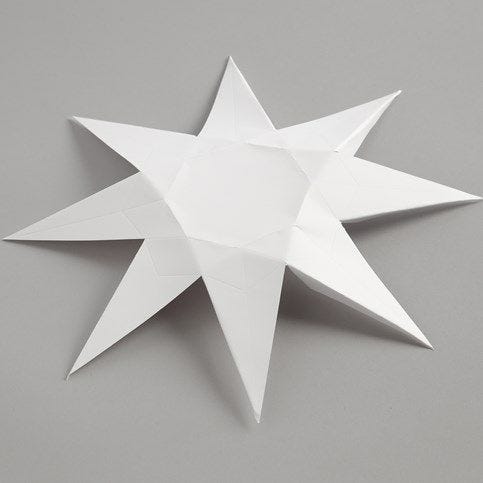 4.
Turn the star shape over to the front and fold along the score lines in the middle, all the way round.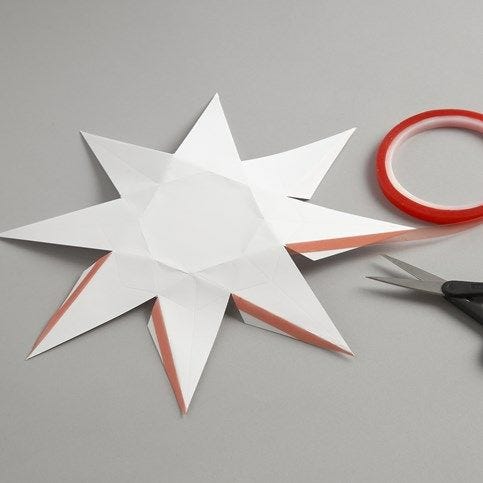 5.
Attach Power Tape on all the flaps and trim.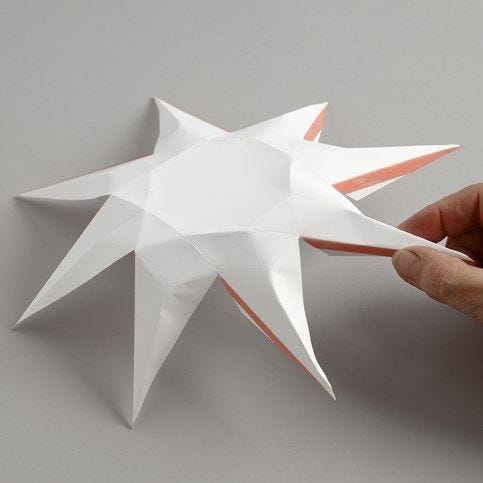 6.
Bend each point along the score line in the middle.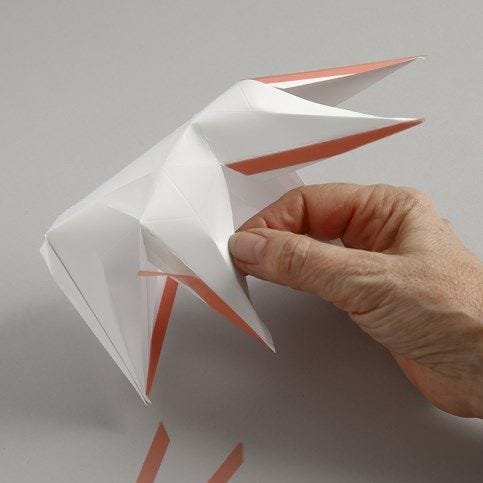 7.
Remove the protective paper from the Power Tape; one flap at the time. Now attach the flap onto the previous point. See the next step.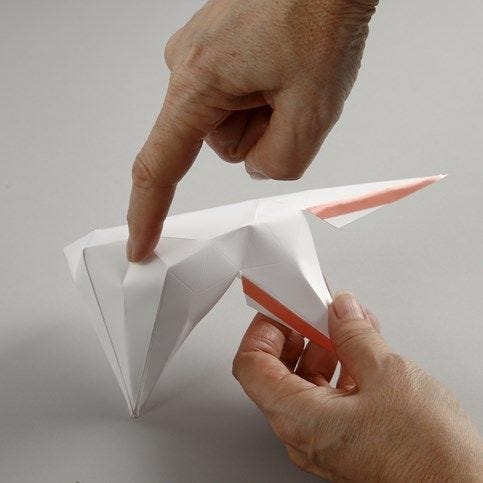 8.
Push at each joint as shown, creating a two-part diamond.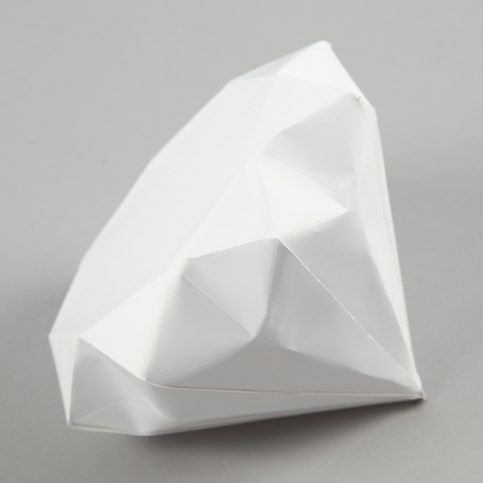 9.
This is the finished result. A TIP: it is easier to fold plain/glazed paper than wood-pulp paper/soft paper.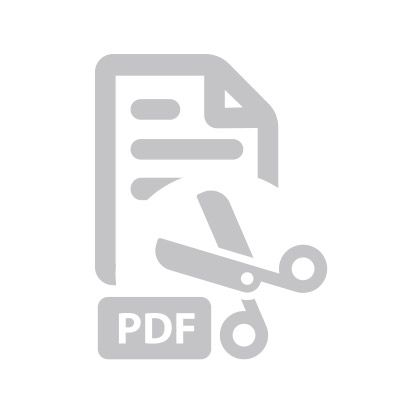 Attached file:
Download