A Design made with Drawing Gum, Watercolours and a black Marker
A Design made with Drawing Gum, Watercolours and a black Marker
These designs on watercolour paper are drawn with drawing gum and then painted with watercolours. The drawing gum coating is rubbed off when dry. A black marker is used for adding details and text. A split ring with a piece of string is attached at the end.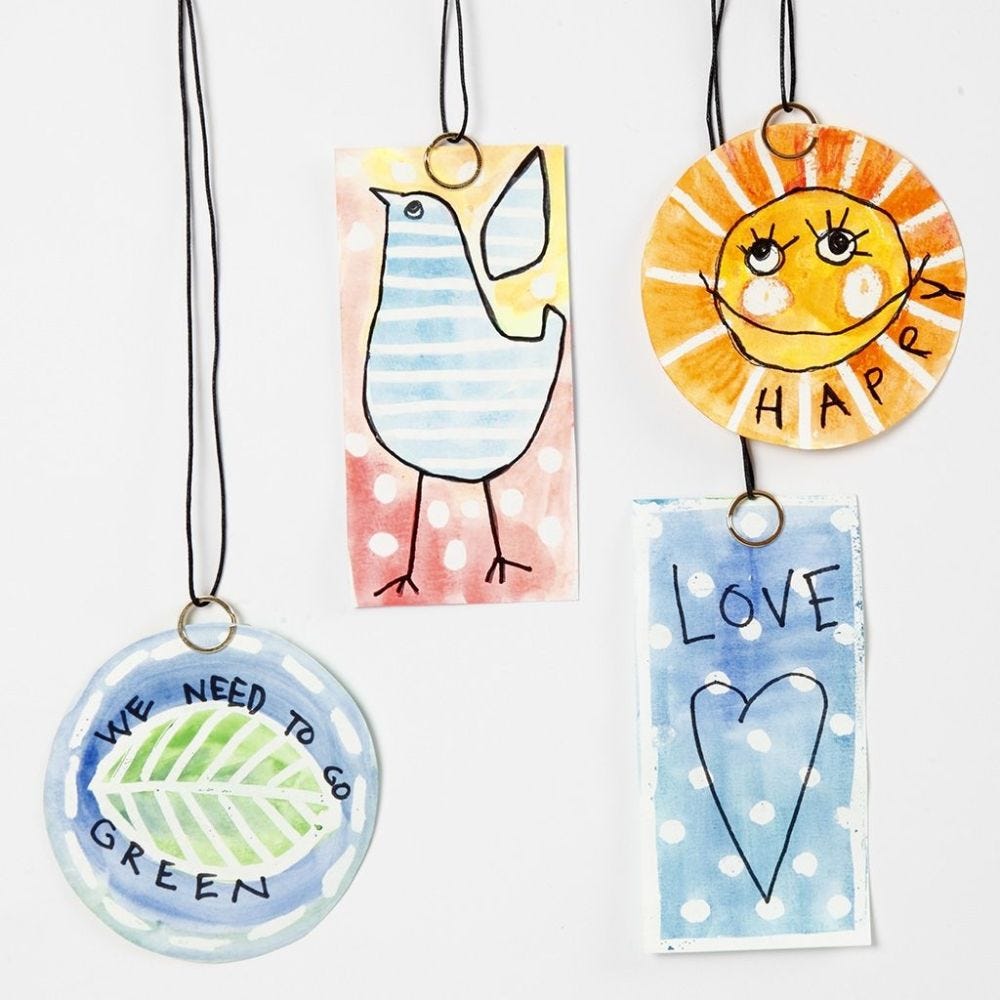 How to do it
1
Cut a piece of watercolour paper to your chosen shape.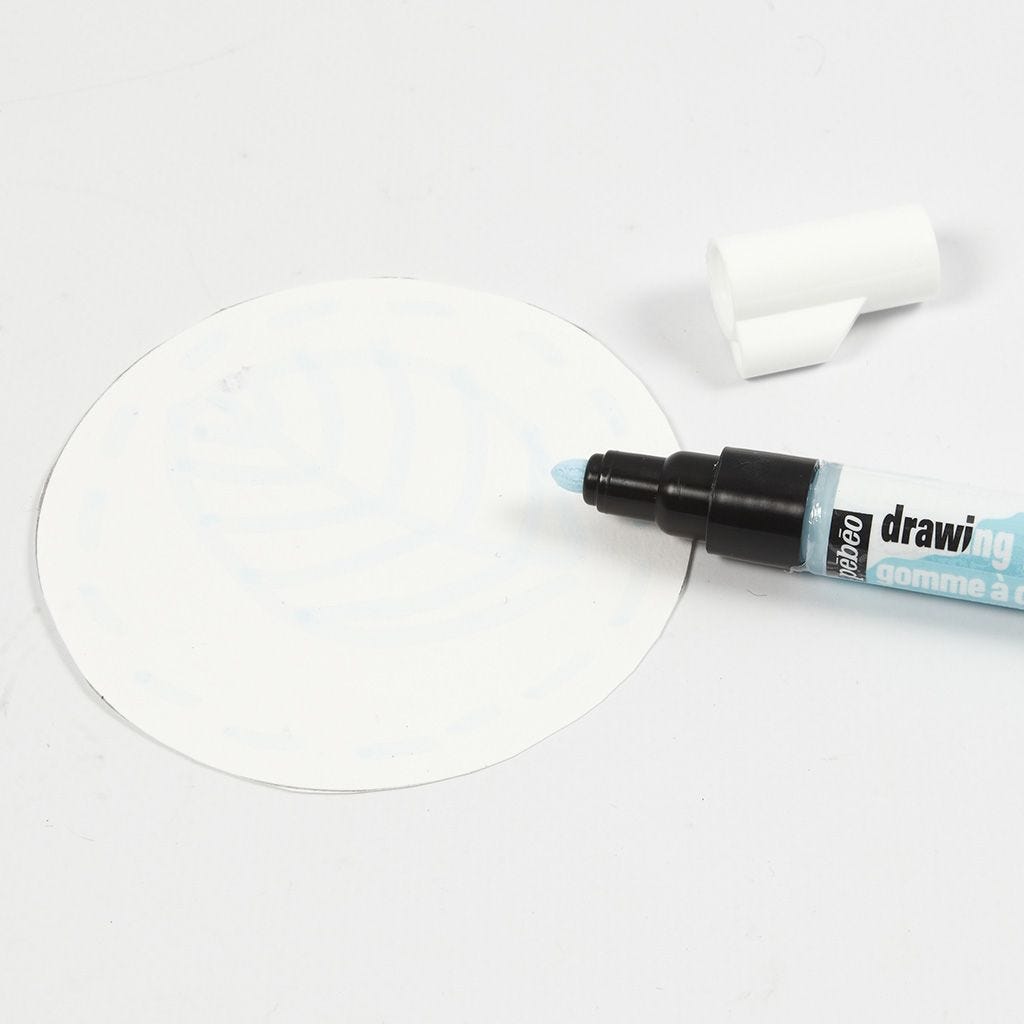 2
Draw a design and patterns with drawing gum and leave to dry.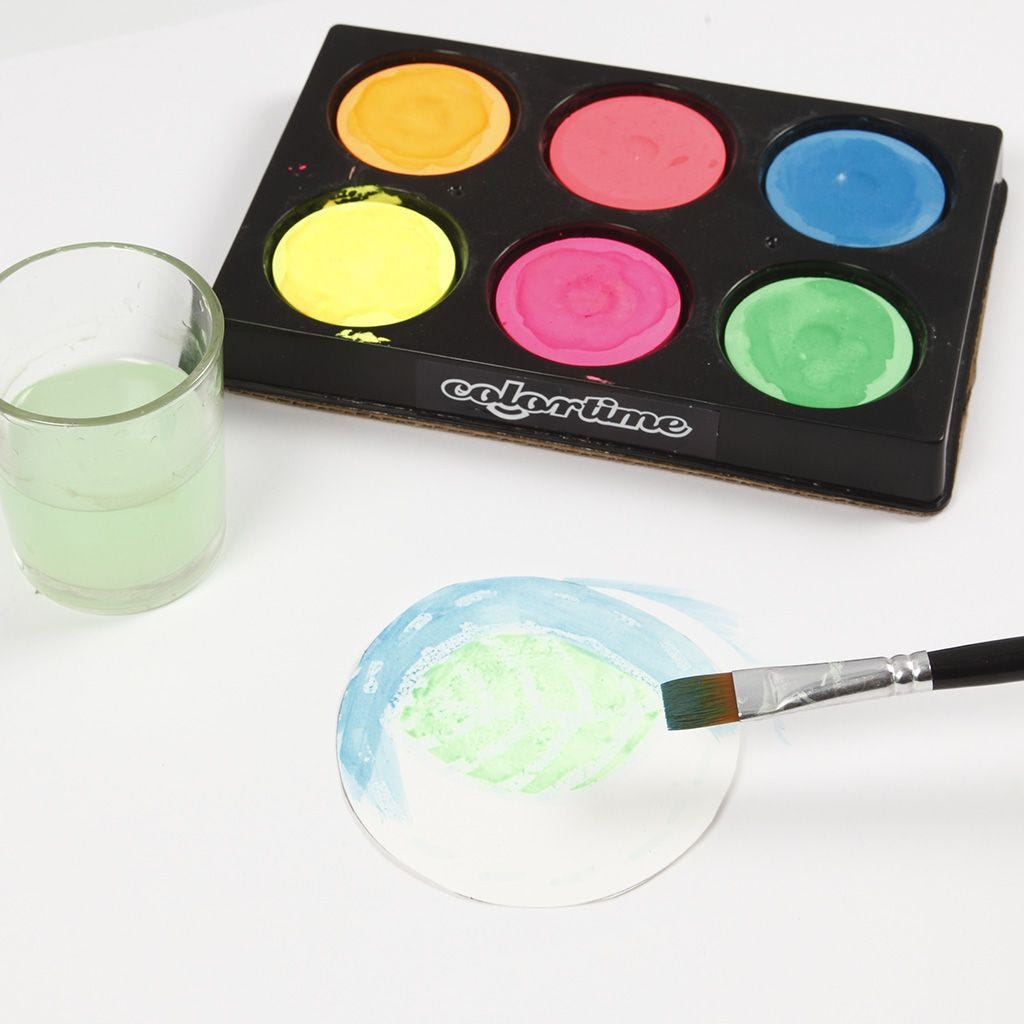 3
Paint with watercolours and leave to dry.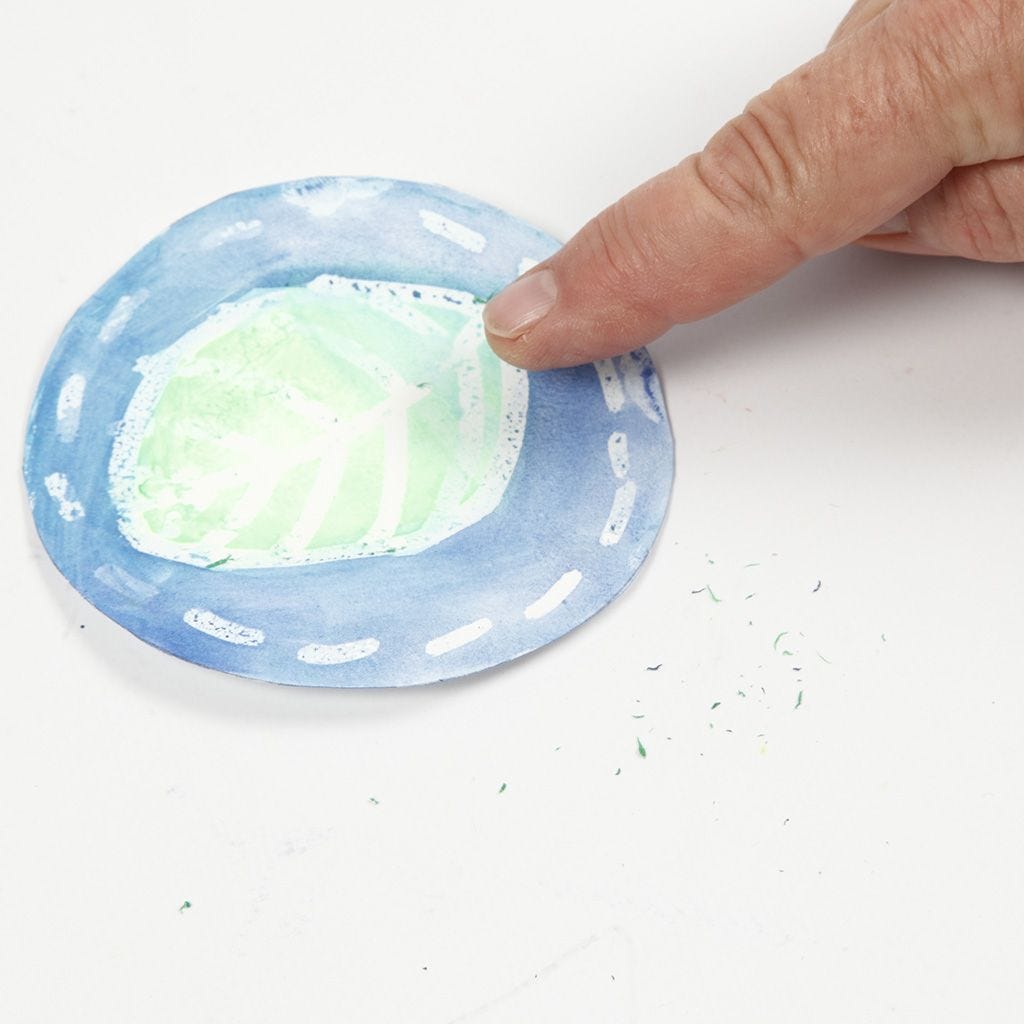 4
Rub off the drawing gum coating using the tip of your finger.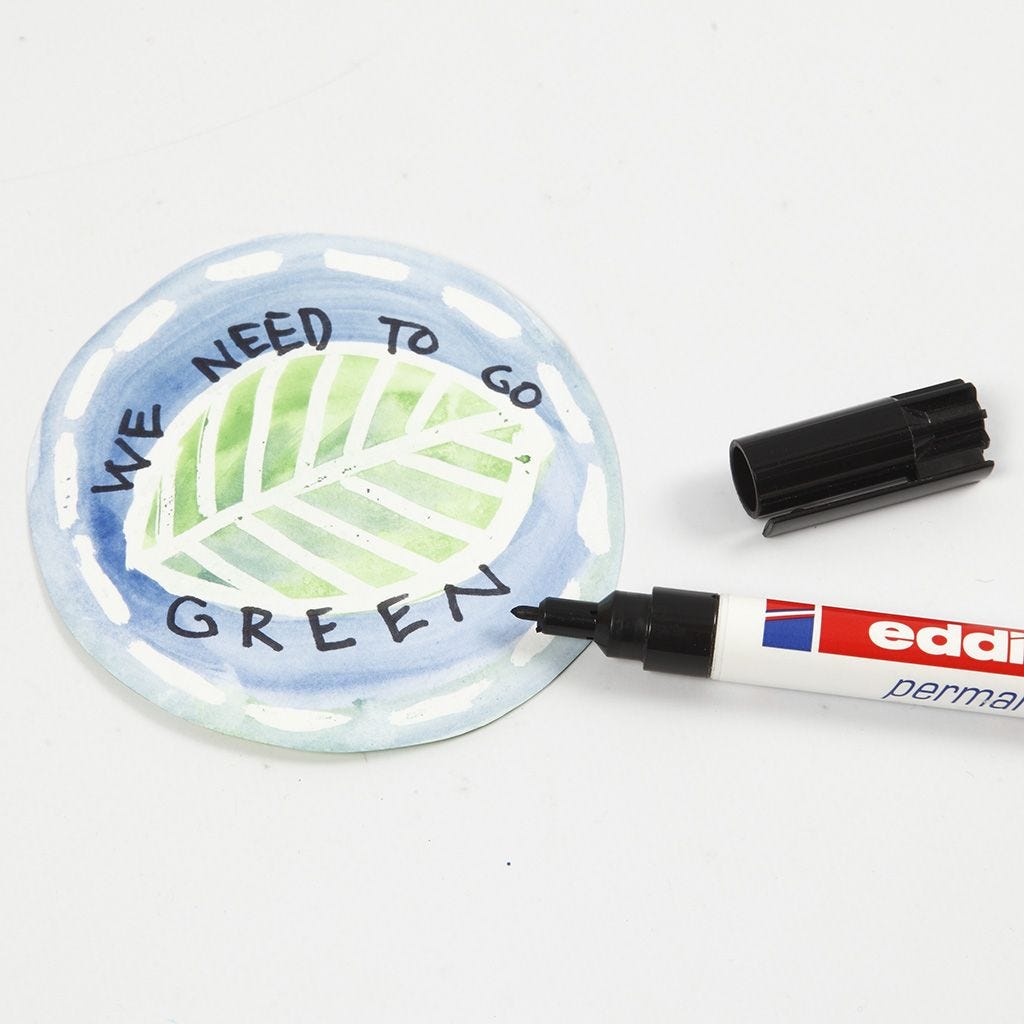 5
Write or add details using a black marker.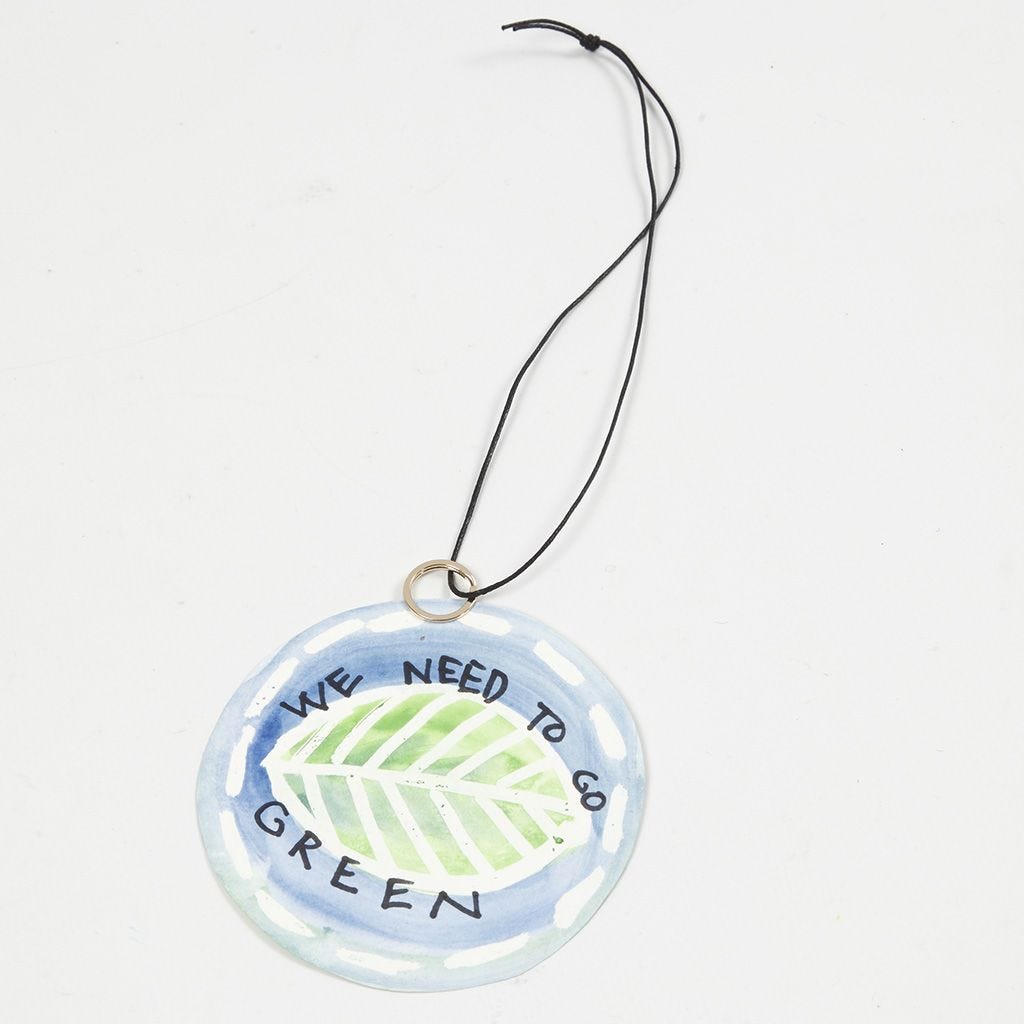 6
Attach a split ring and a piece of string for hanging.