A Design made with Drawing Gum and Watercolours
A Design made with Drawing Gum and Watercolours
The sides of this wooden board are painted with Plus Color craft paint. A picture is attached onto the front. This is made using the masking technique on watercolour paper with drawing gum and liquid watercolours.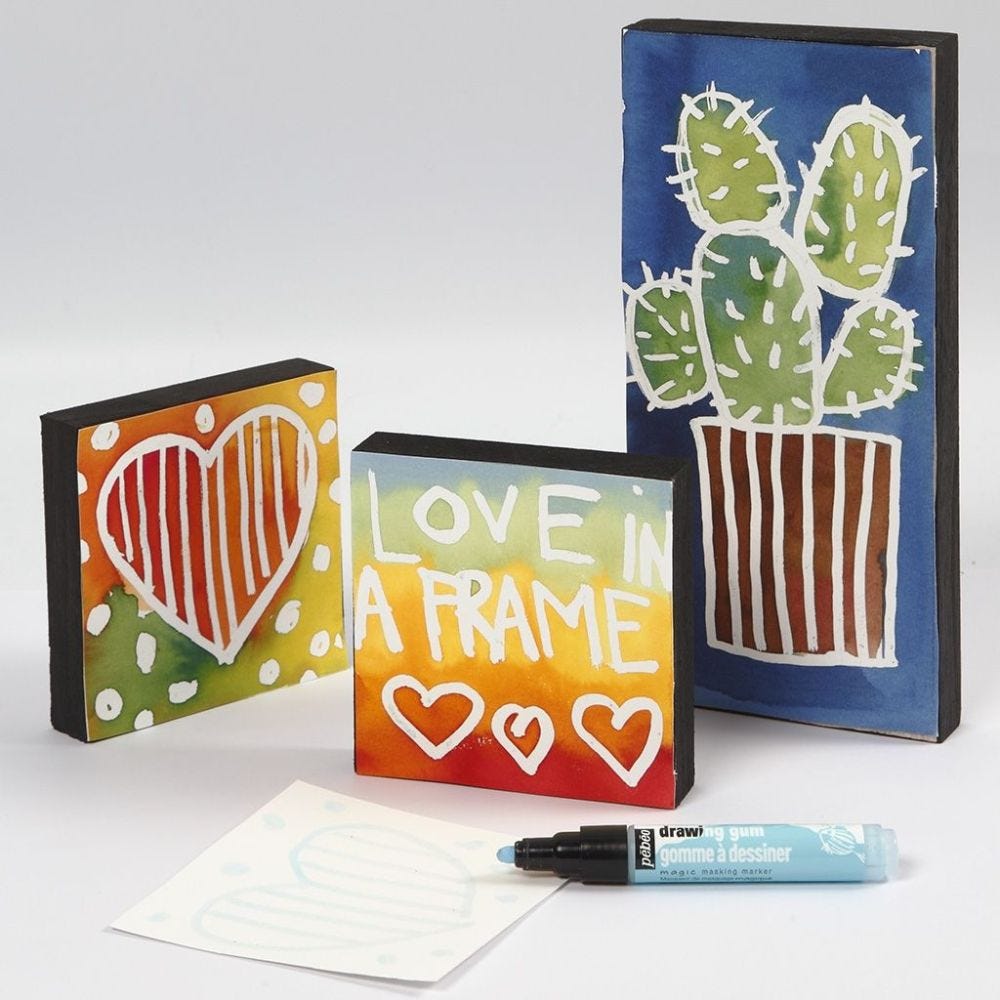 How to do it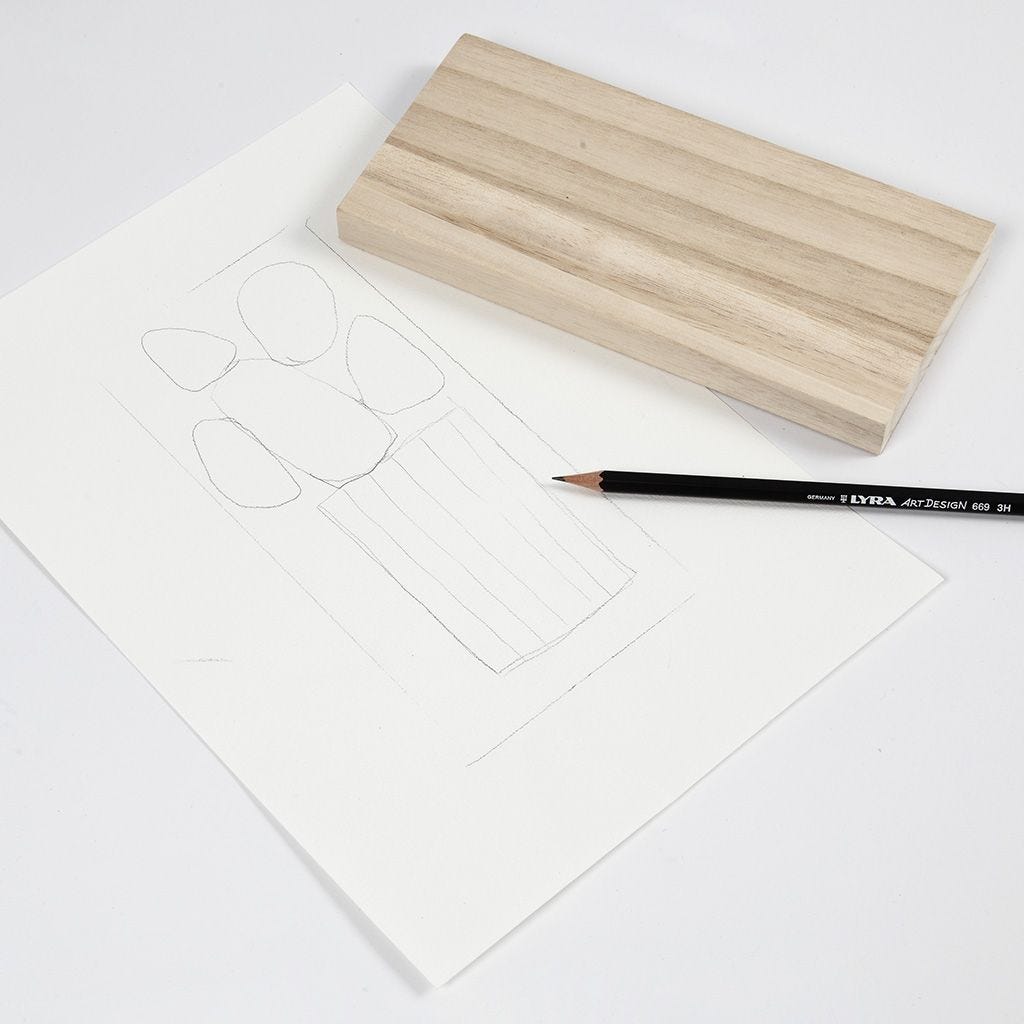 1
Draw the outline of the wooden board on a piece of watercolour paper. Draw a design on the watercolour paper using your imagination.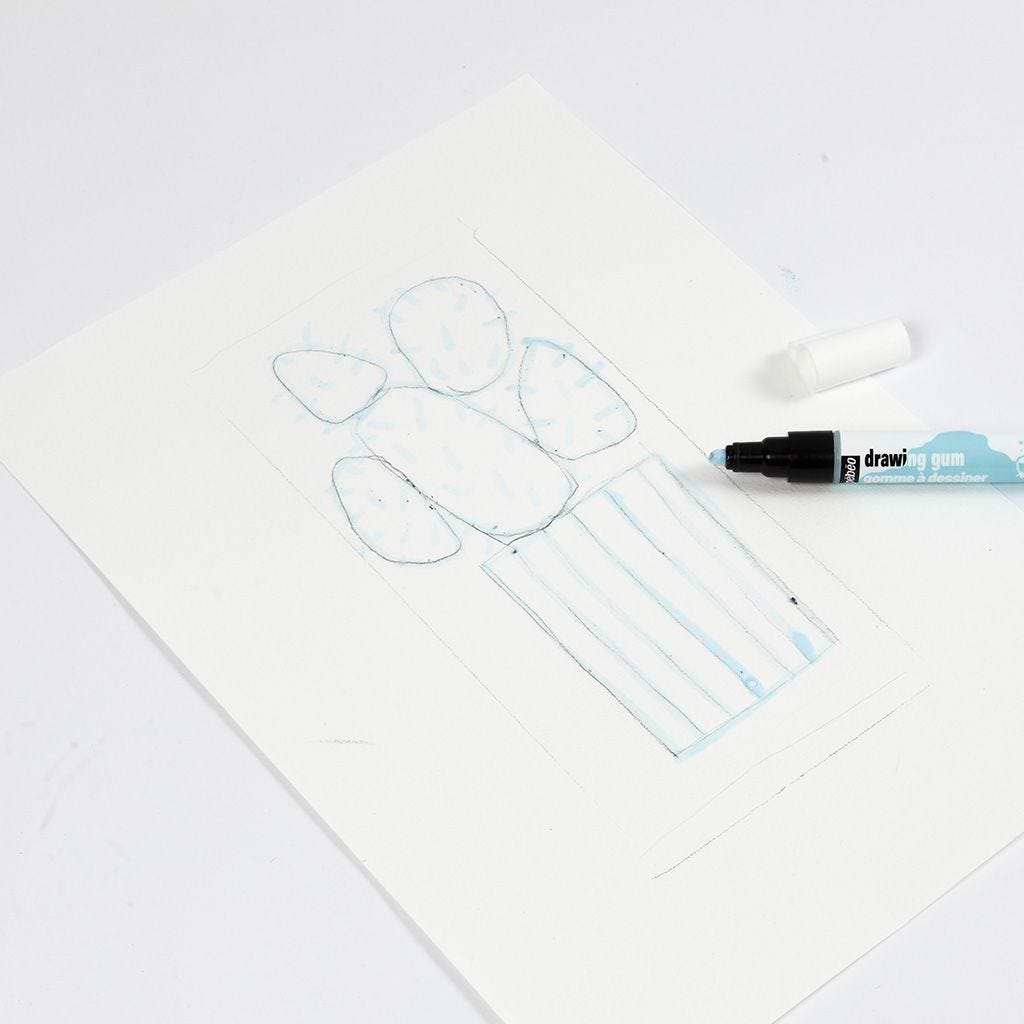 2
Outline the pencil design with drawing gum for masking. This prevents the paint penetrating the masked area of the paper.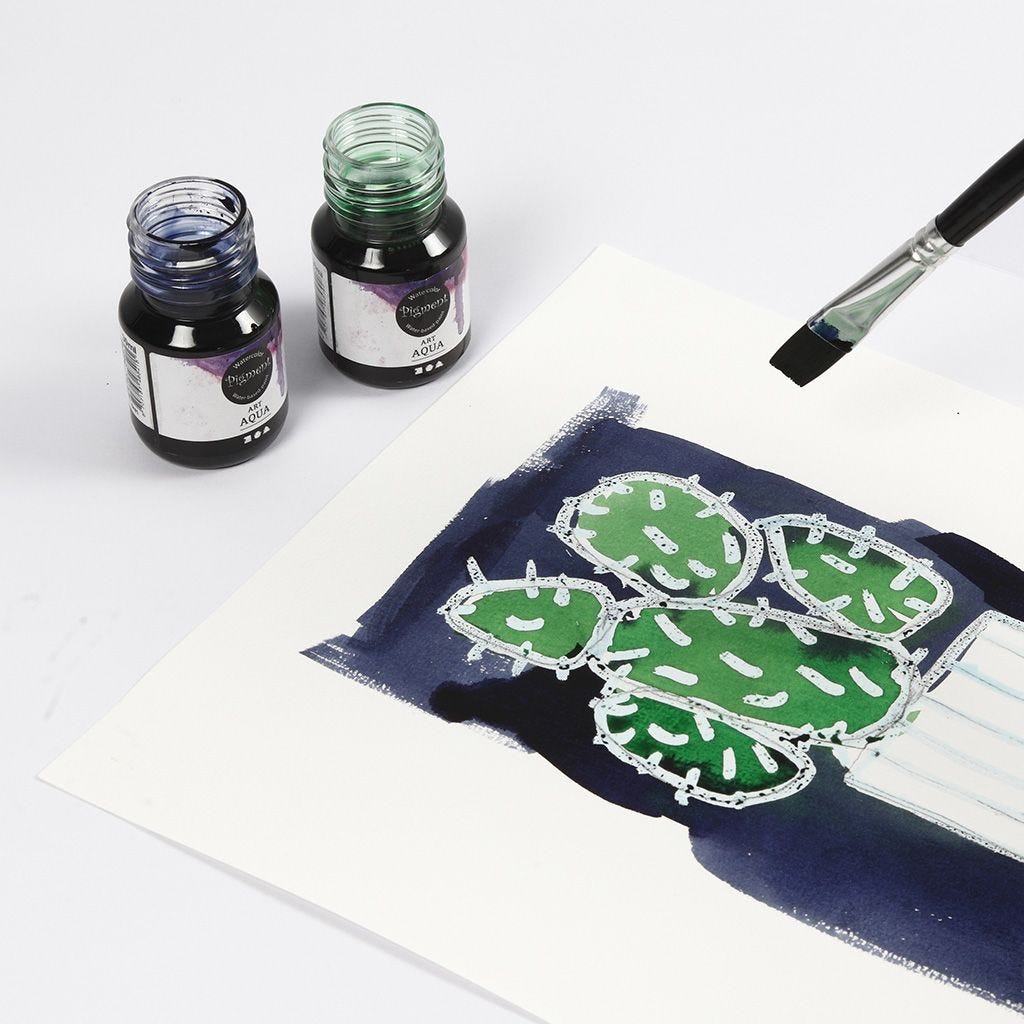 3
Paint using liquid watercolours. Leave to dry.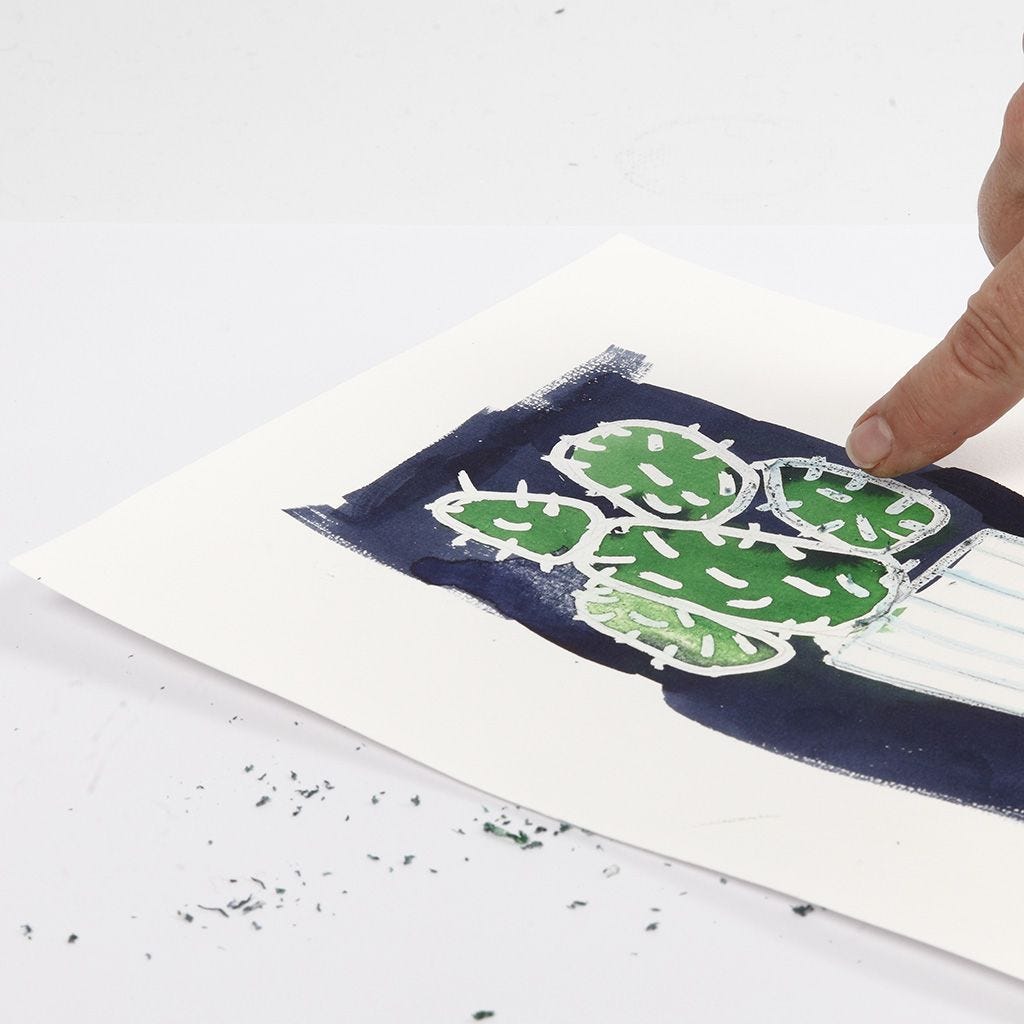 4
Rub off the drawing gum coating using the tip of your finger. Trim the shape of the picture.
5
Paint the edges and the back of the wooden board with Plus Color craft paint (if you wish). Leave to dry.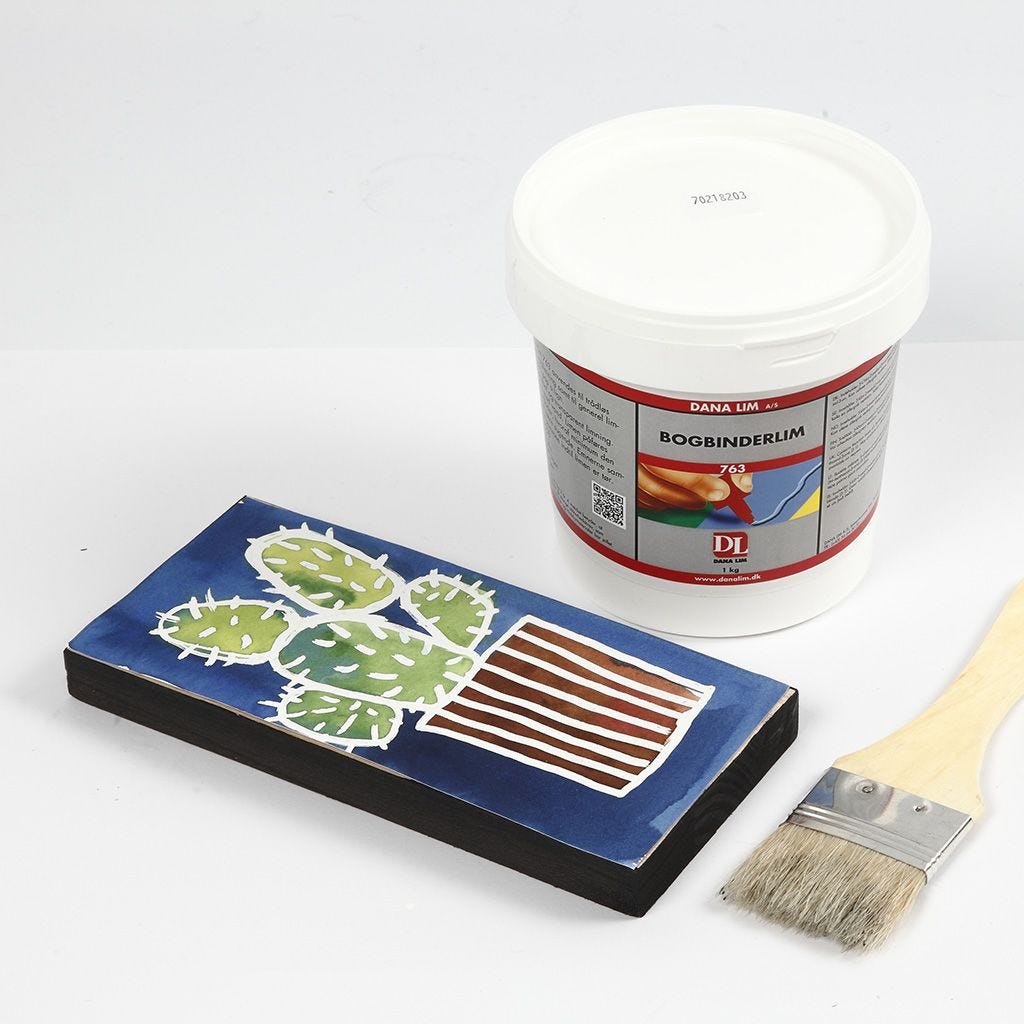 6
Apply bookbinding glue to the back of the picture and attach it to the wooden board. NB: Bookbinding glue is ideal for gluing large, flat items (books, posters etc.) as the bond is strong and very flexible with an even and pleasant result.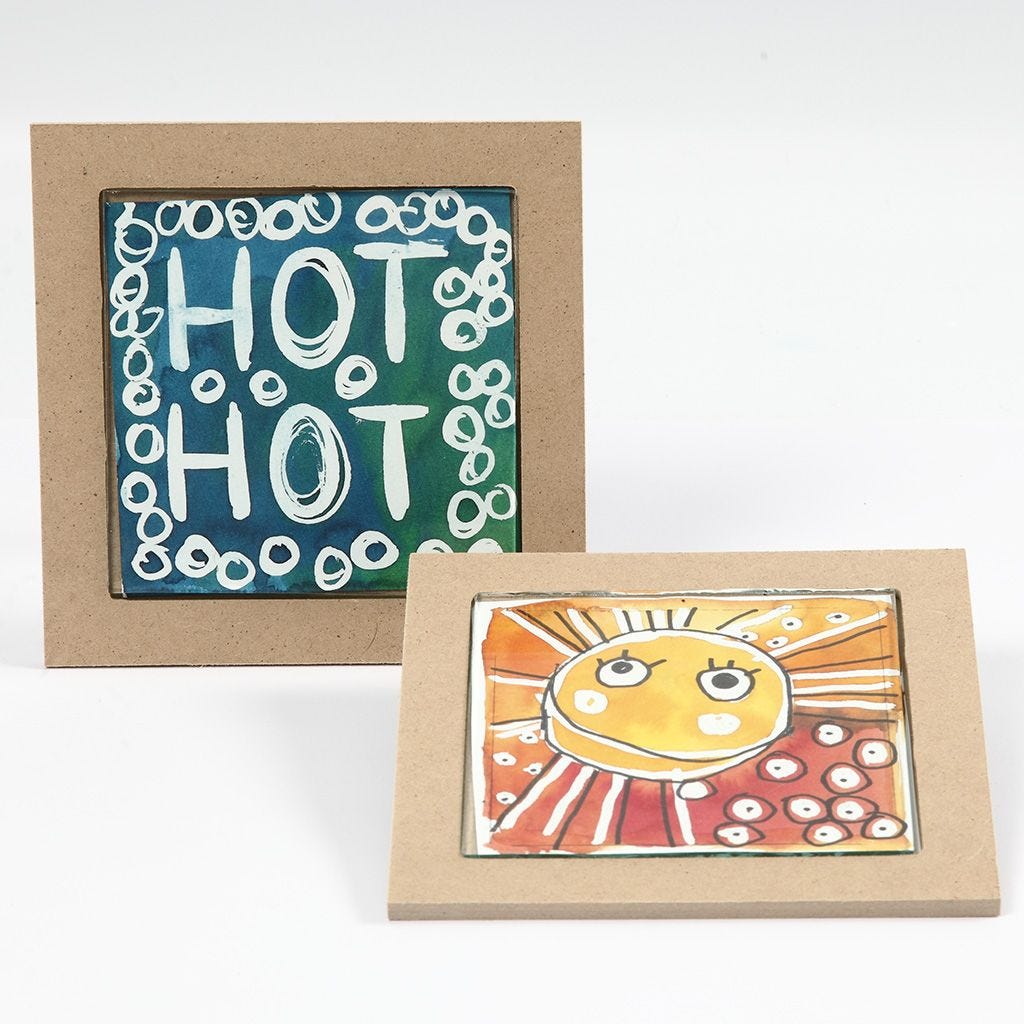 Another variant
Pictures made using the masking technique can be applied to other items, for example, on the back of the glass plate on coasters like these.
Copyright © 2013-present Magento, Inc. All rights reserved.