A Den made from Non Woven Material
A Den made from Non Woven Material
The den is a table covered with a sewn and painted cover made from Non Woven material. How to do it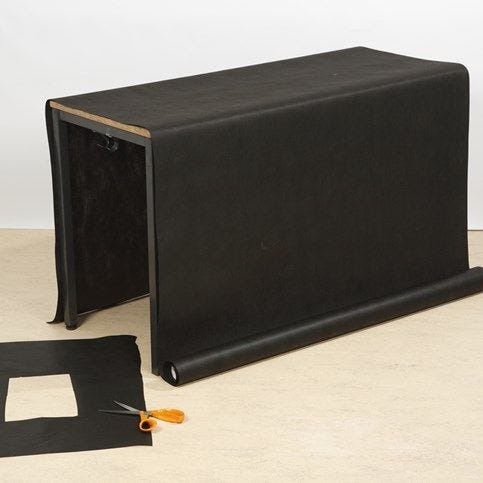 1.
Roll out the piecegood material, Non Woven, across the table intended to be covered as a den. Cut. Also, measure and cut the two end pieces. Cut a hole for the window and a hole for the door.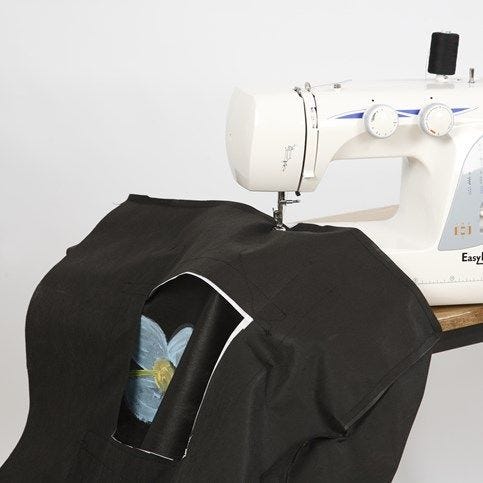 2.
Sew the parts together using a sewing machine.
3.
Sew decorative reinforcements at the window and door openings – you may use Non Woven materials in a different colour.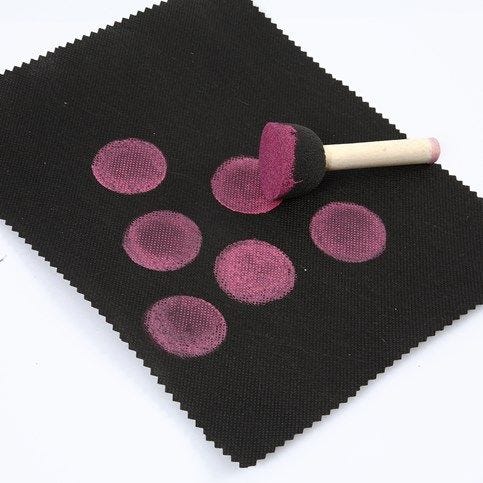 4.
Use Plus Color craft paint for decorating the table den according to your own design. You may make some curtains.