A Deer Park with Silk Clay
A Deer Park with Silk Clay
Silk Clay is modeled onto cotton eggs, polystyrene eggs and bonsai wire. How to do it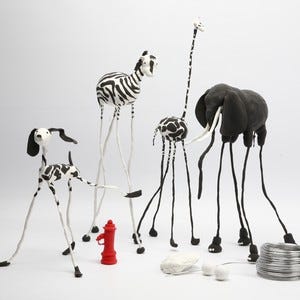 1
This sculptural project is about working from a simple basic form and using this to create all sorts of animals. We have used polystyrene for bodies and bonsai wire for legs and modeled Silk Clay around these. Long legs and the black and white design characterize this series of very special animals.
Copyright © 2013-present Magento, Inc. All rights reserved.