A decoupaged black-painted Shelving System with transverse Sticks
A decoupaged black-painted Shelving System with transverse Sticks
This house-shaped shelving system is painted with black Plus Color craft paint. It is decorated with design paper and transverse sticks in your chosen compartments.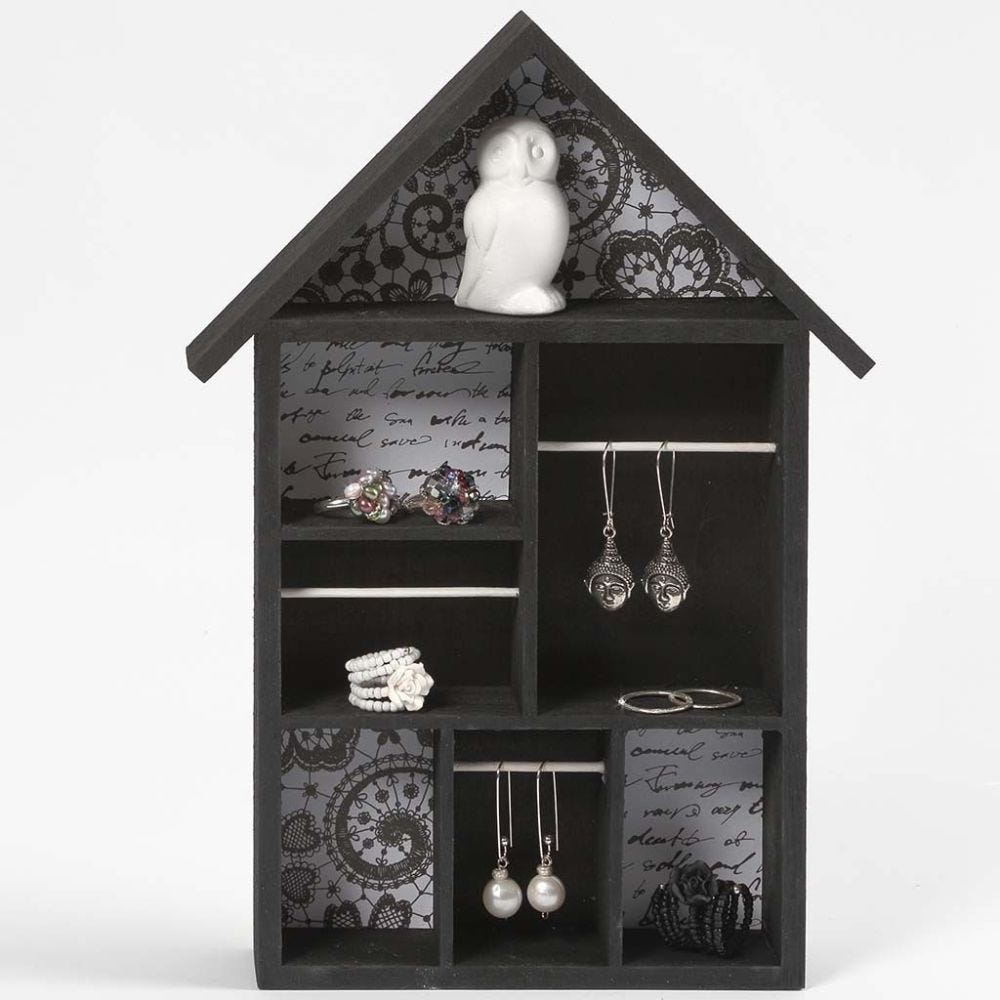 How to do it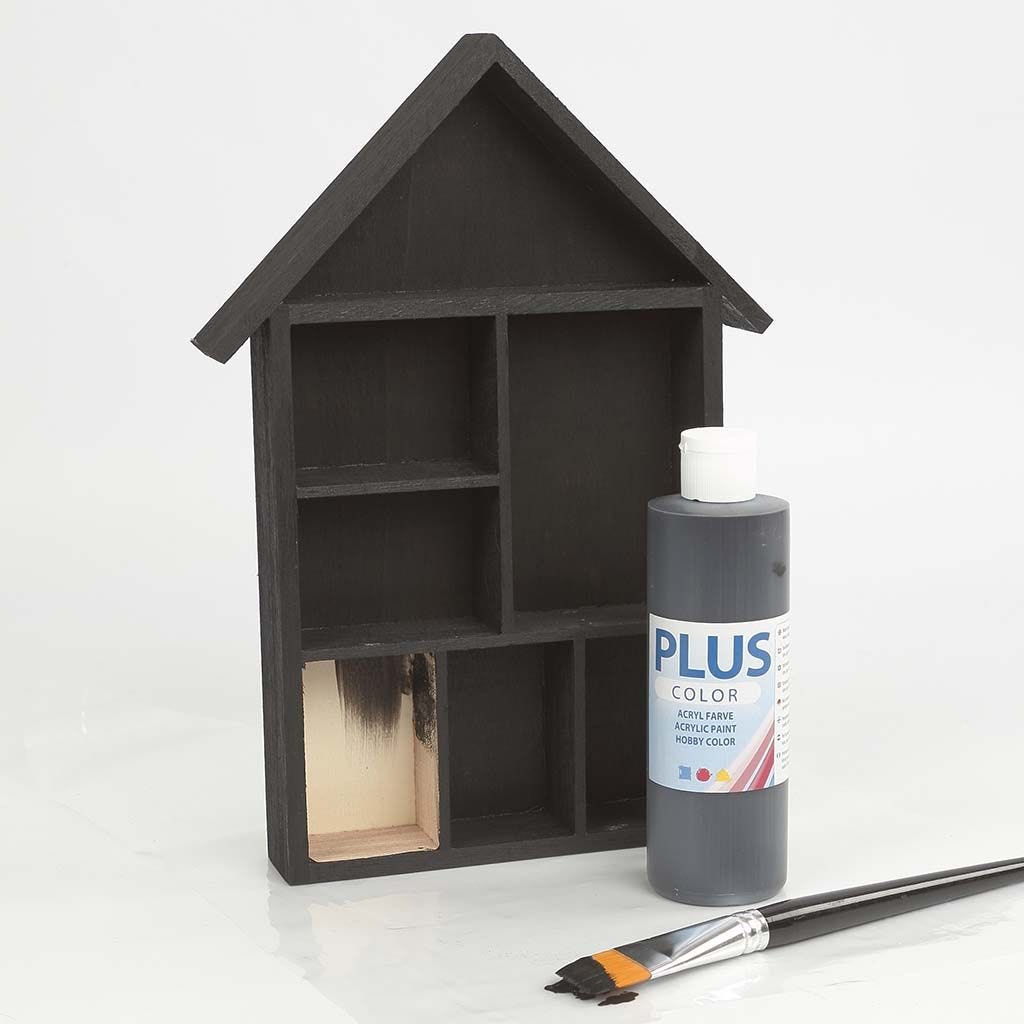 1
Paint the house-shaped shelving system with black Plus Color craft paint and leave to dry.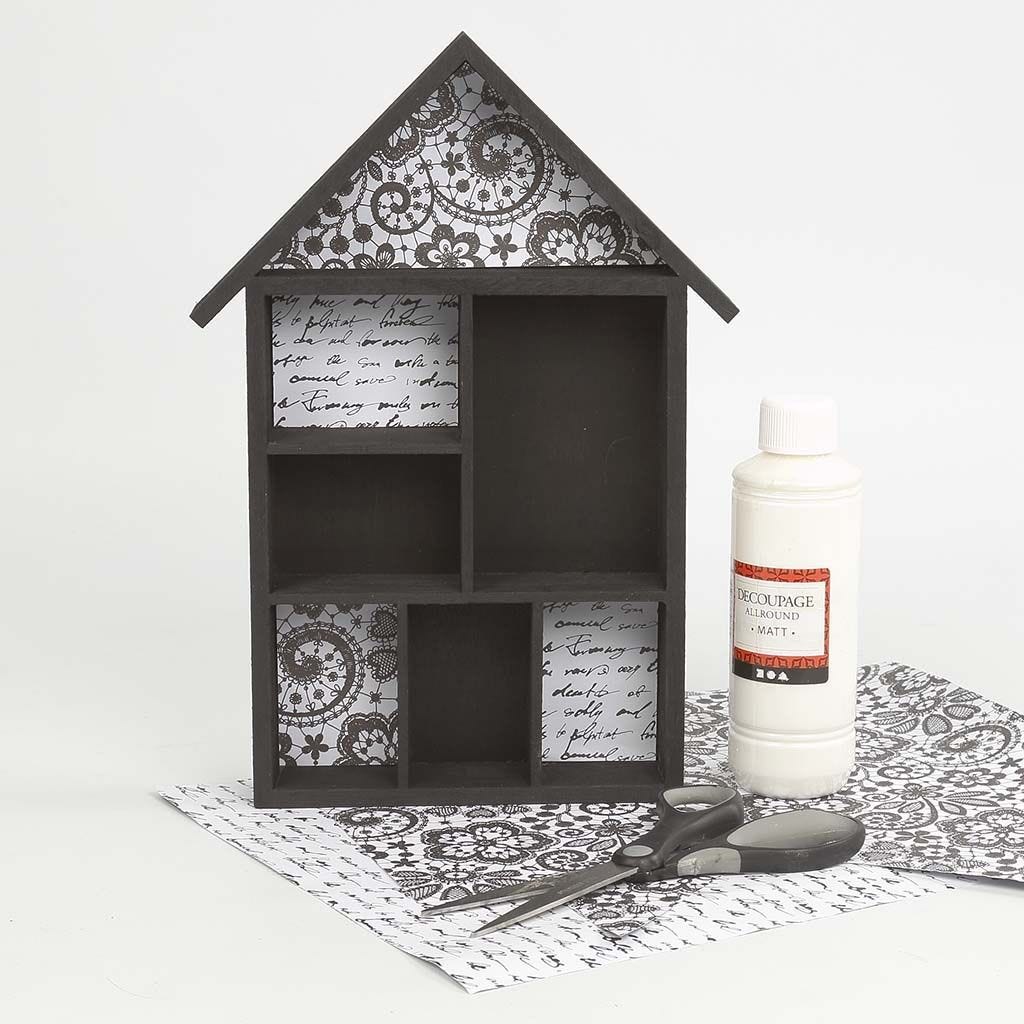 2
Measure and cut pieces of design paper corresponding to the size of your chosen rooms for decoupage. Attach the paper with decoupage lacquer. A TIP! You may use decoupage paper, but prime with white paint beforehand due to the slightly transparent quality of the decoupage paper.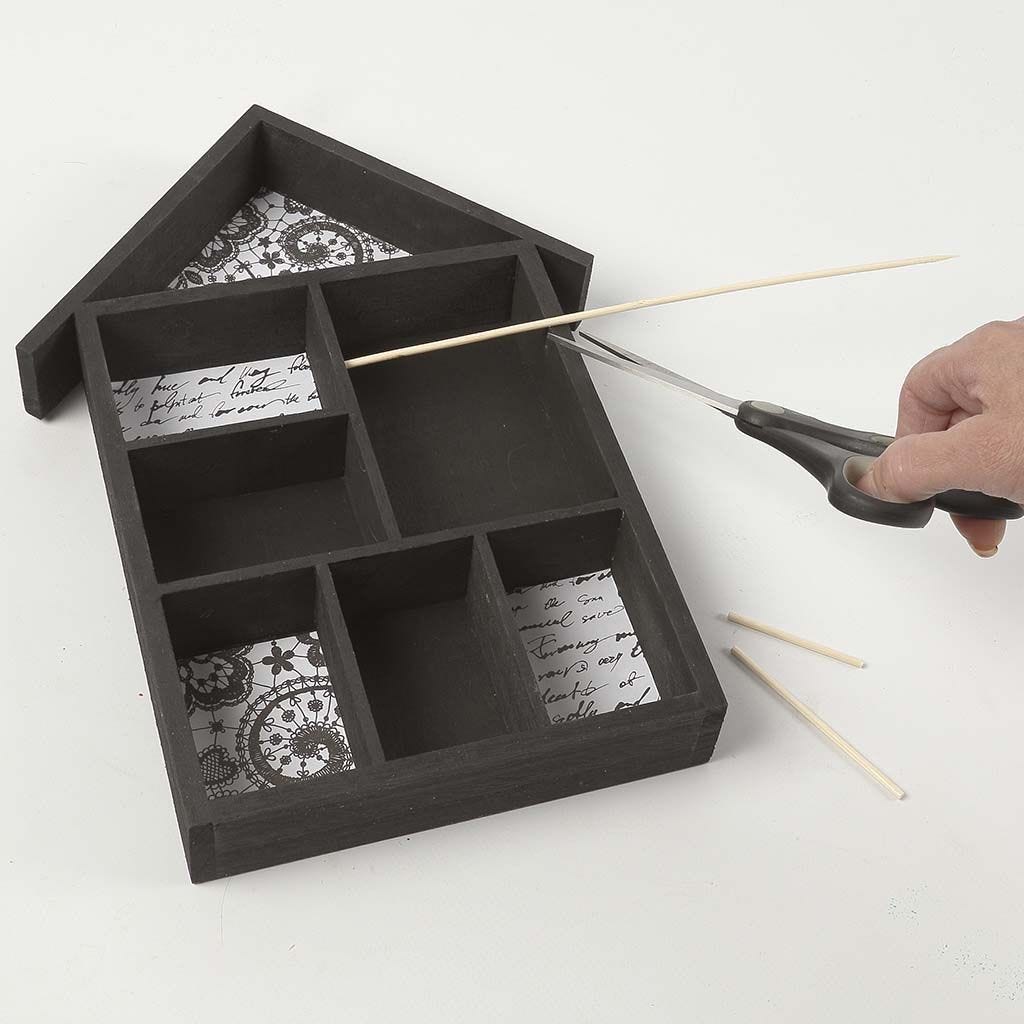 3
Measure the width of your chosen compartments and cut flower sticks to fit.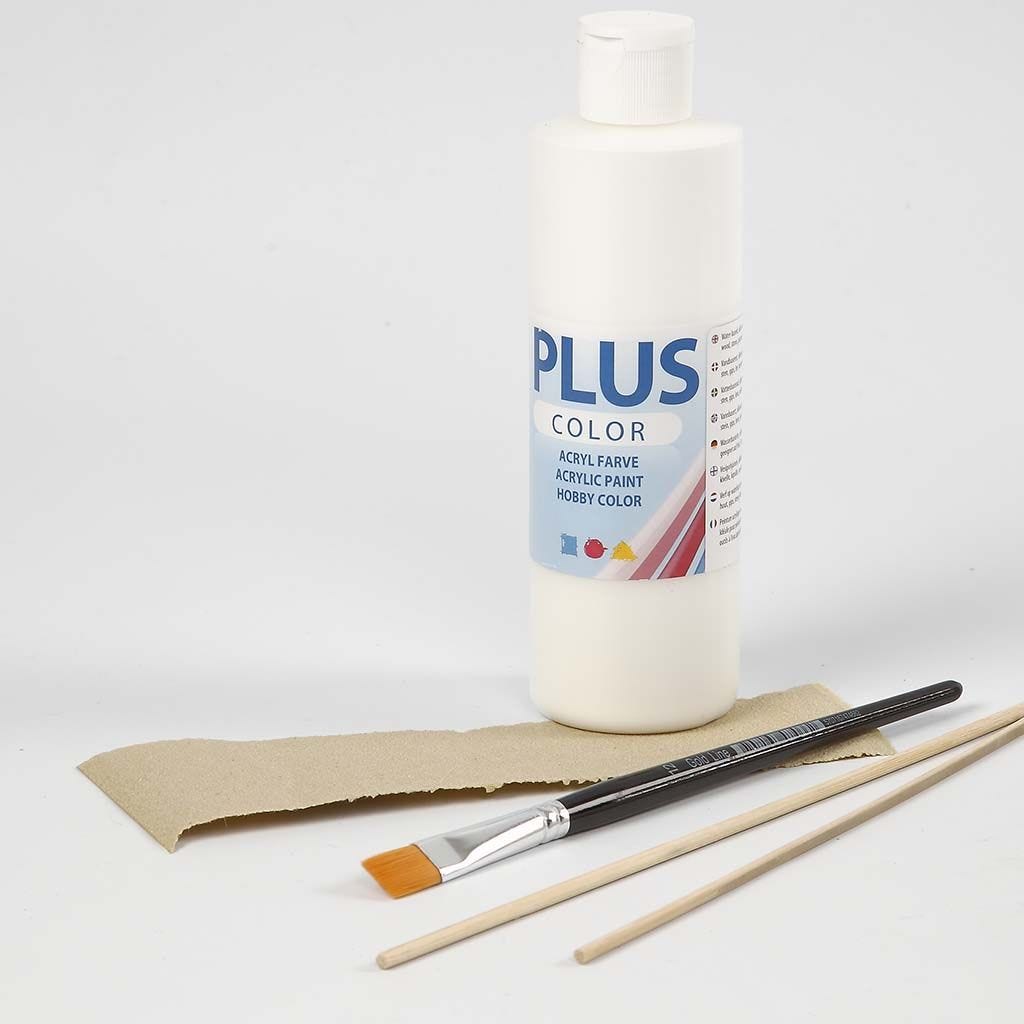 4
Paint the sticks with white Plus Color craft paint. Leave to dry and fix the sticks in the compartments. You may use a small blob of glue.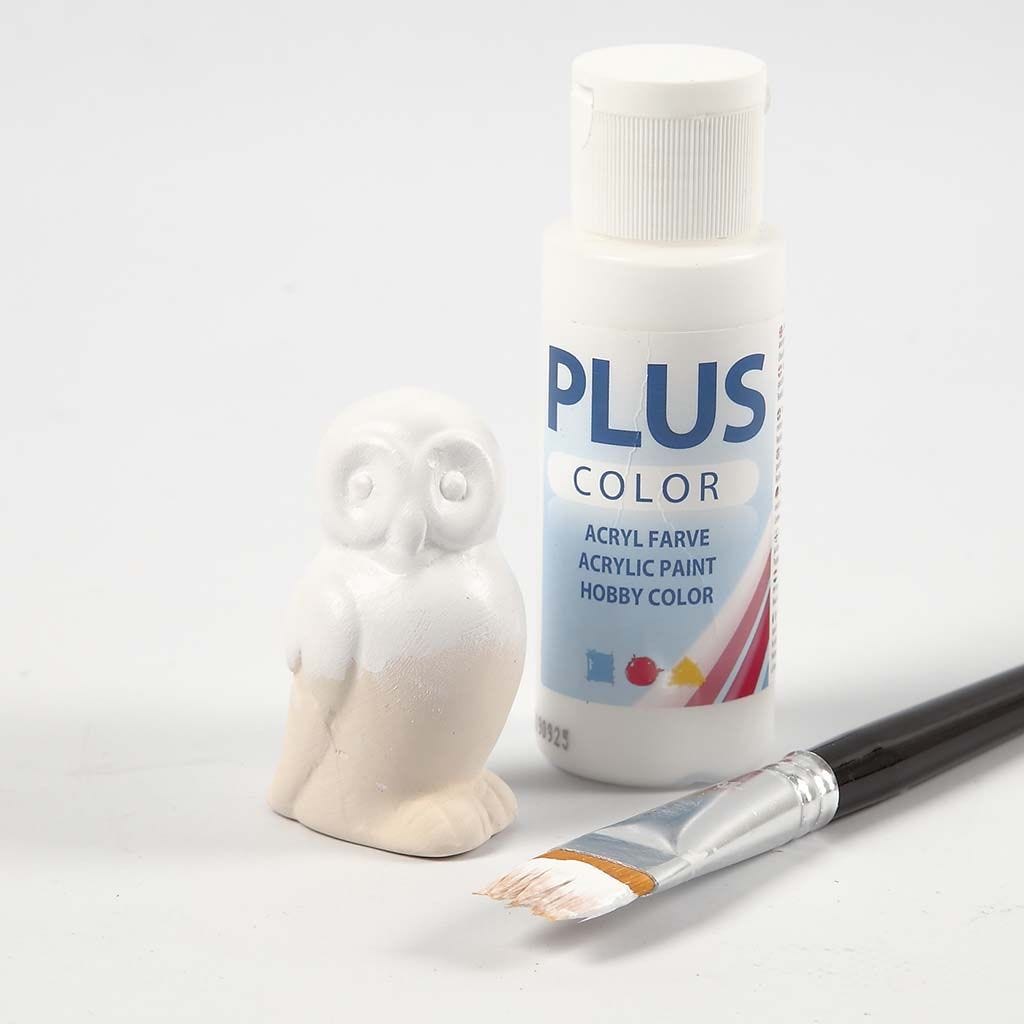 5
A TIP! If you want everything in matching colours, you may paint a small terracotta owl to match.
Copyright © 2013-present Magento, Inc. All rights reserved.