A decorative Owl and a Bag Vase for the Garden
A decorative Owl and a Bag Vase for the Garden
Sewn in linen, decorated with Plus Color and starched with Paverpol products which make the items waterproof.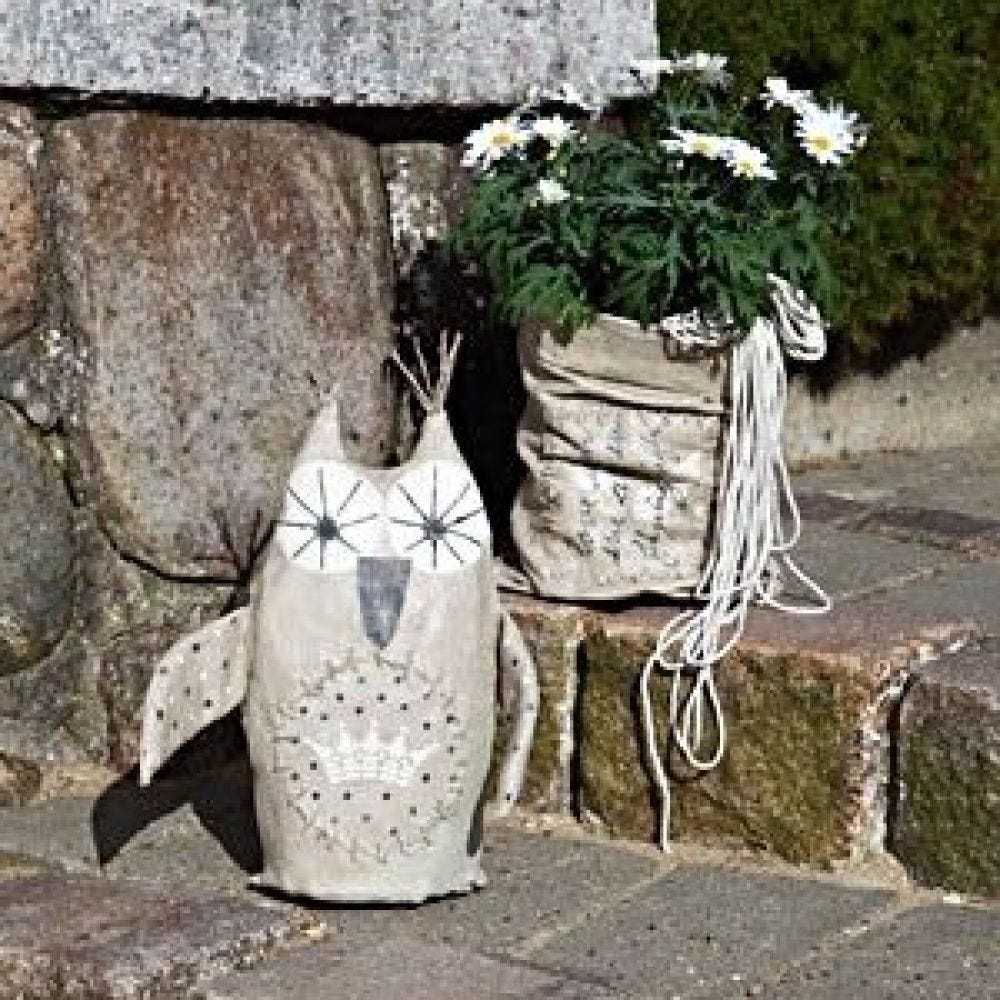 How to do it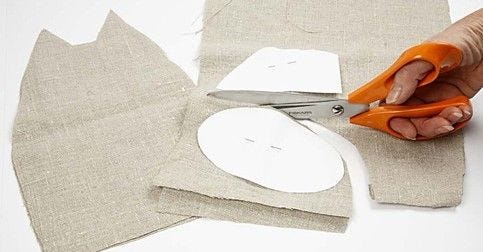 1.
Cut the owl from the template: two bodies, one base and four wings.
Attached file:
Download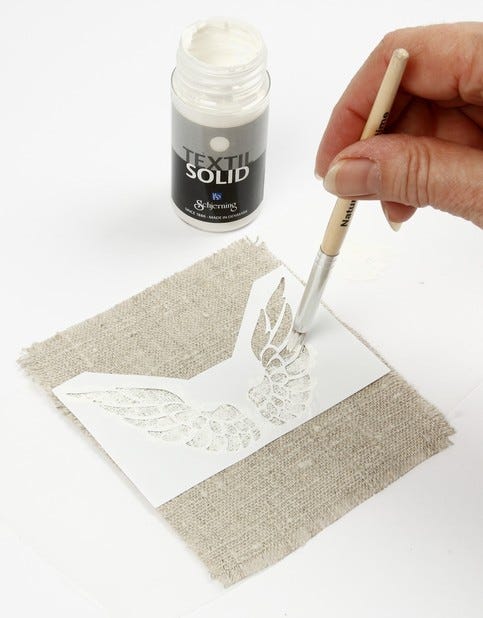 2.
Cut a circle and a square. Fray the edge lightly. Put the self-adhesive foil stencil on top and dab on Plus Color.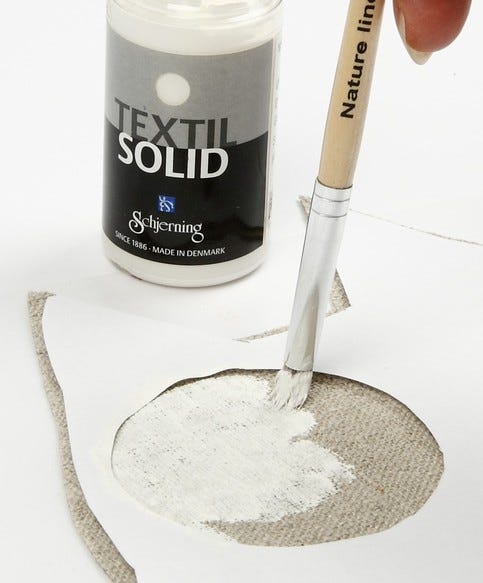 3.
Cut out the eye and the beak from the pattern and use as a template.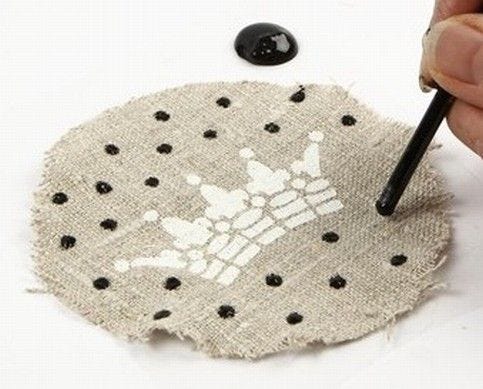 4.
Make dots with the end of the brush handle.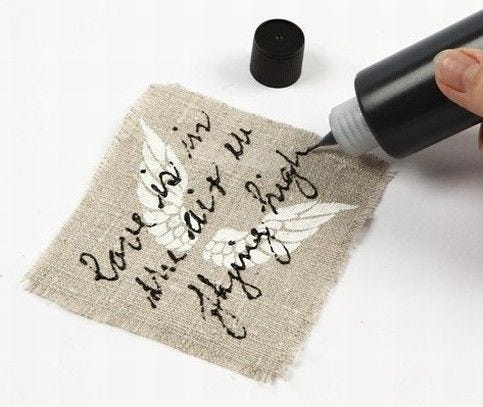 5.
Pour paint into a refill bottle with a fine tip. Write the text with the bottle.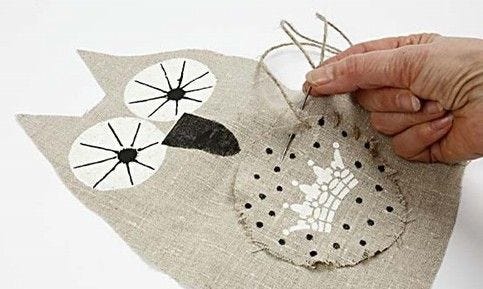 6.
Sew on the circle and the square with flax twine.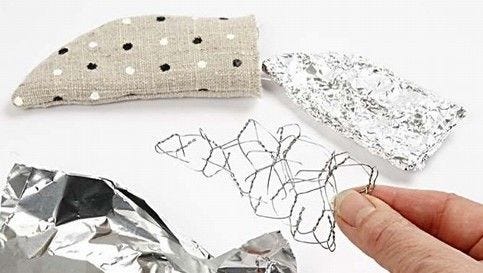 7.
Sew the wings together and fill them with wire netting wrapped in tin foil.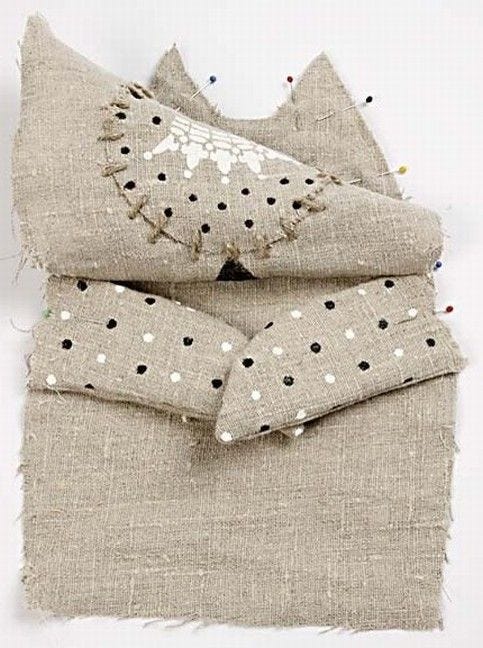 8.
Lay the wings down onto the body and sew them on. Only half sew on the base.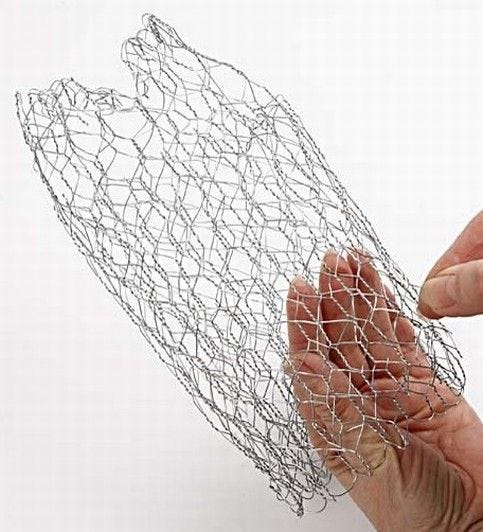 9.
Shape the body in wire netting. It must be hollow.
10.
Continue shaping the body with tin foil.
11.
Put stones in the base and roughly sew it together with cotton twine.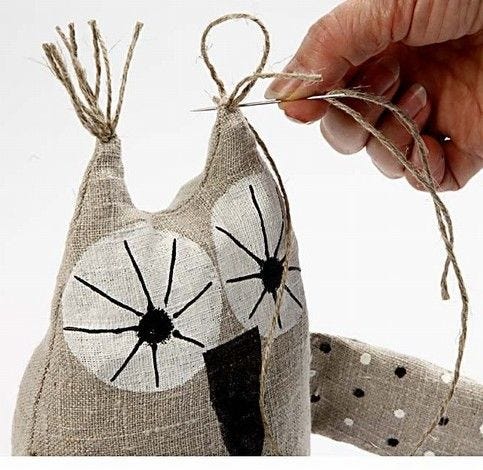 12.
Sew flax twine onto the ears as feathers.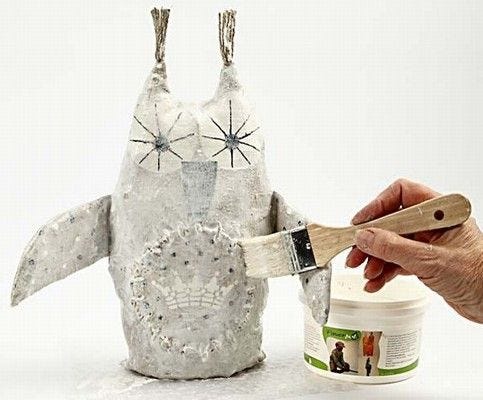 13.
Apply Paverpol products to make the owl waterproof. Mix approx. 100g Paverplast with 1 l Paverpol sculpting glue. Add a small amount of water if needed to make it easier to apply the glue. When dry, a second layer can be applied.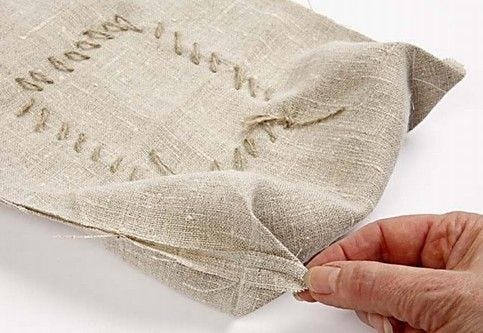 14.
Cut a piece of linen measuring 25 x 80cm for the bag and sew the sides together. Sew the bag corners at the base.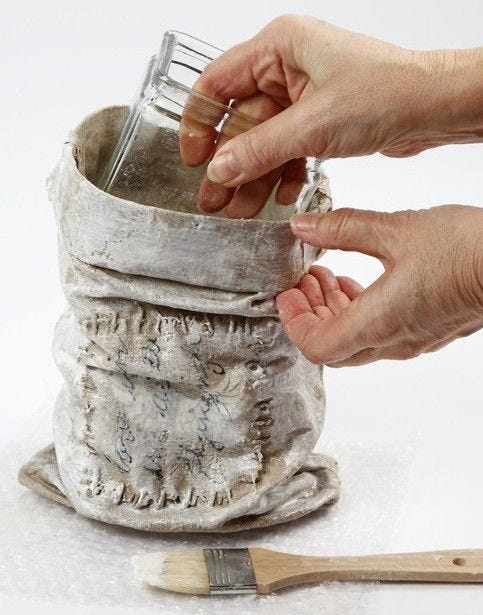 15.
Apply the Paverpol mix on both sides. Fold down the edge and insert a large glass item to support the bag during the drying process. When the bag is stiff, it is easier to apply the second coat of Paverpol mix.
Copyright © 2013-present Magento, Inc. All rights reserved.