A Decorative Bauble with a Landscape and a Figure inside
A Decorative Bauble with a Landscape and a Figure inside
These transparent acrylic two-piece decorative baubles are decorated with a landscape made from glitter foam rubber and Foam Clay. A small figure, modelled from Silk Clay is placed in the landscape in each bauble.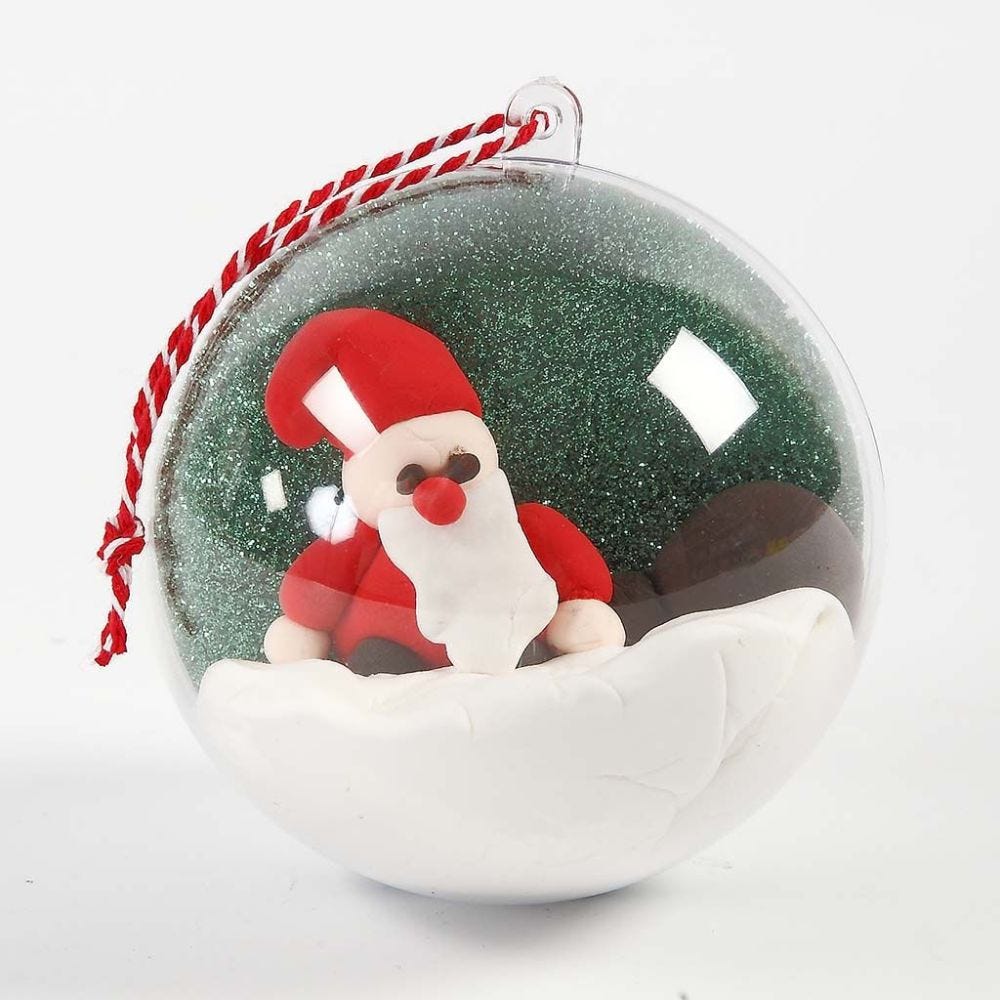 How to do it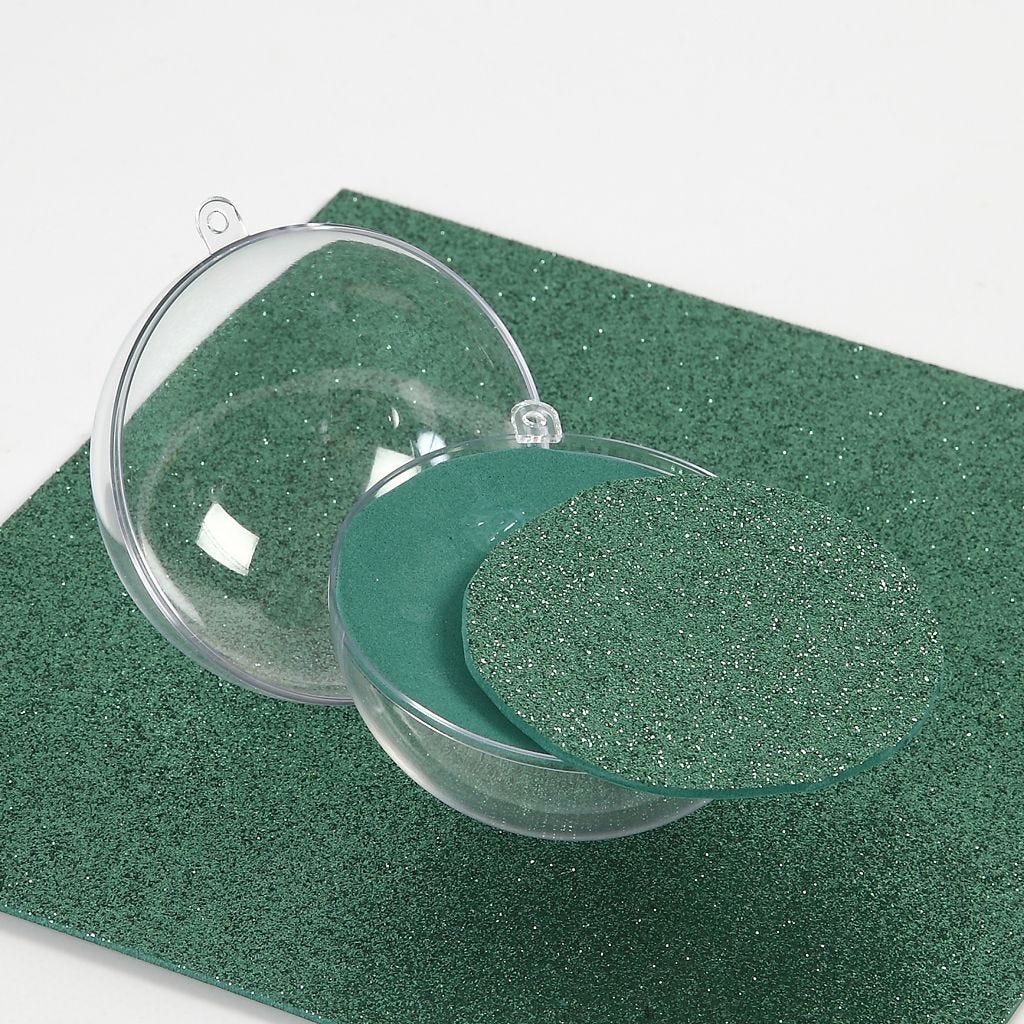 1
On glitter foam rubber draw the outline twice of the piece of card supplied with the bauble. Cut out and glue the two pieces together, back to back. Leave to dry and place the foam rubber circle on the inside ridge on one half of the bauble.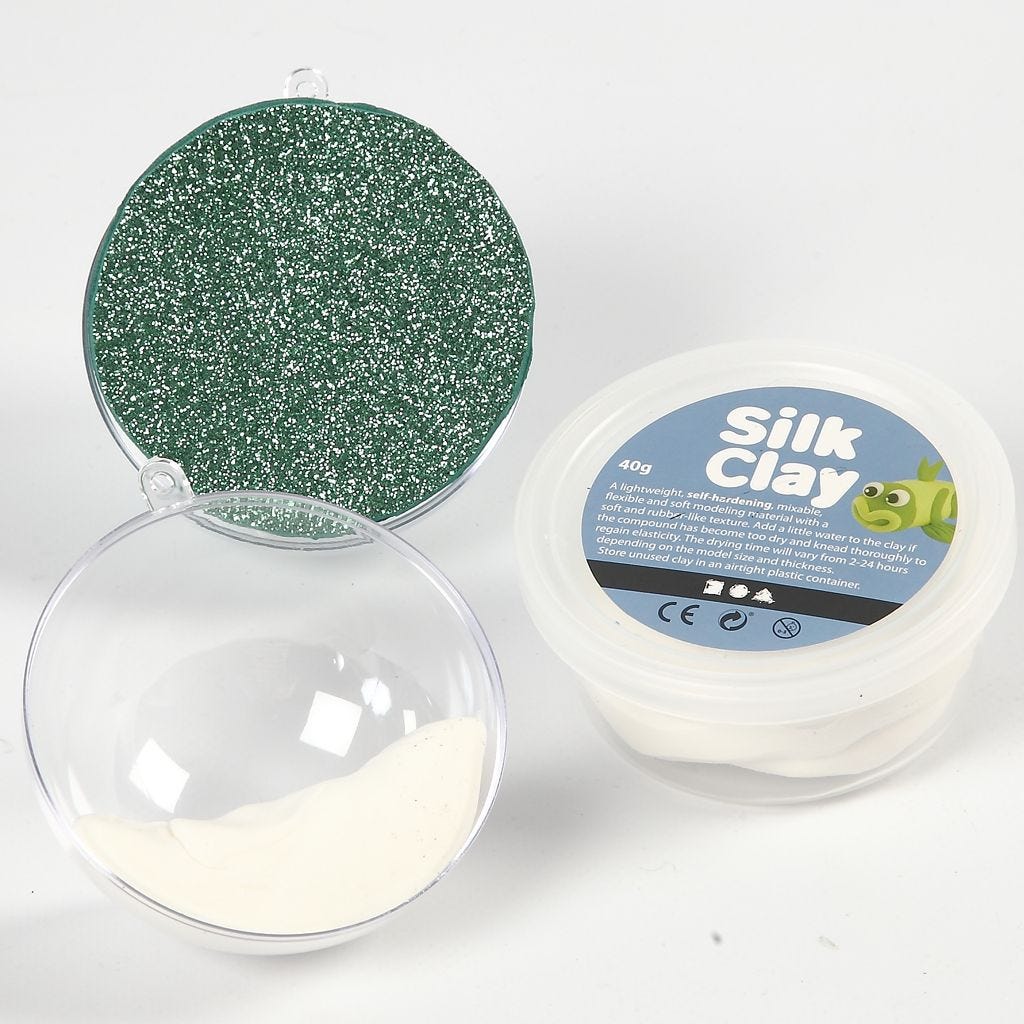 2
Fill the other half of the bauble with 'white snow' made from Foam Clay or Silk Clay.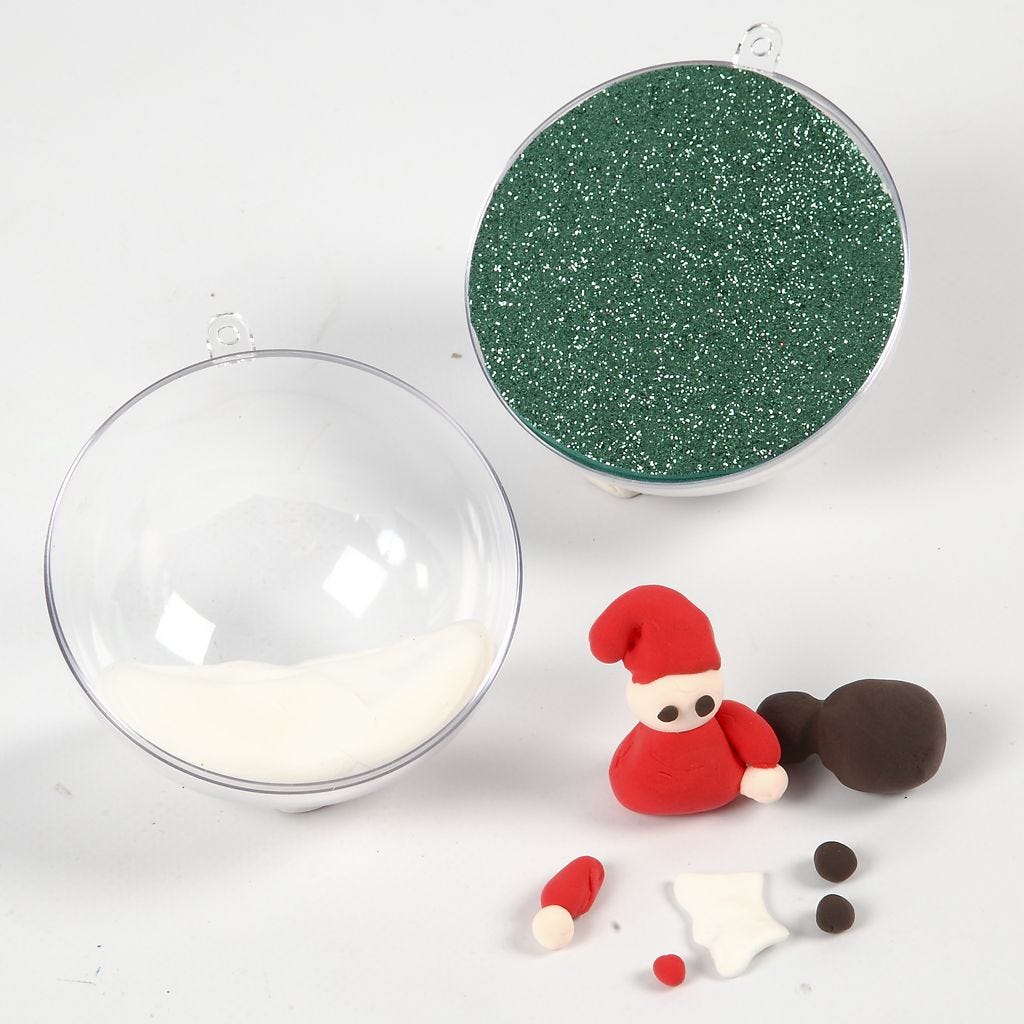 3
Model a Silk Clay figure according to your imagination – like Father Christmas with a sack as shown here. Push the figure into the snow and leave to dry. Assemble the bauble and attach a piece of string through the loop for hanging.