A decorated assembled Card House
A decorated assembled Card House
These small self-assembled card houses are decorated with markers and assembled with double-sided adhesive tape. How to do it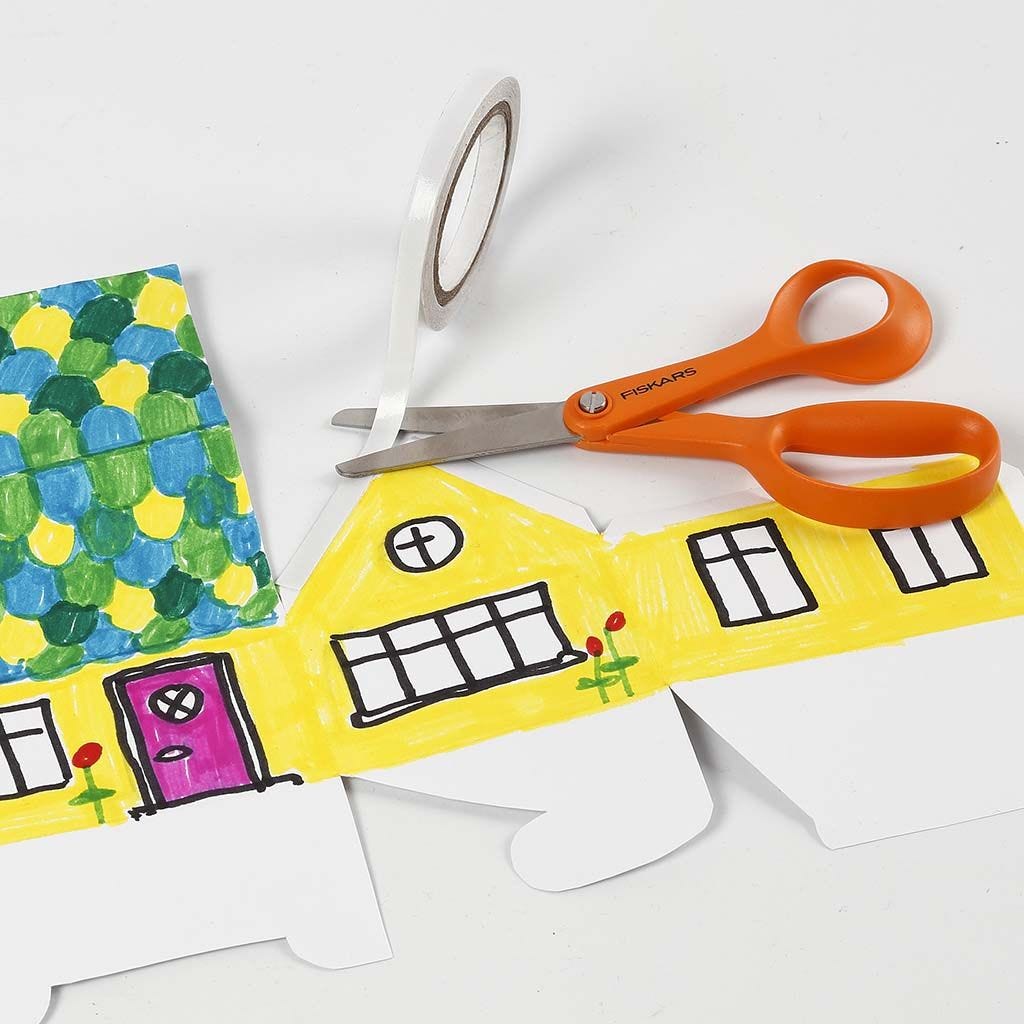 1
Decorate the cut-out sheet with markers and assemble into a house with pieces of double-sided adhesive tape attached onto the tabs.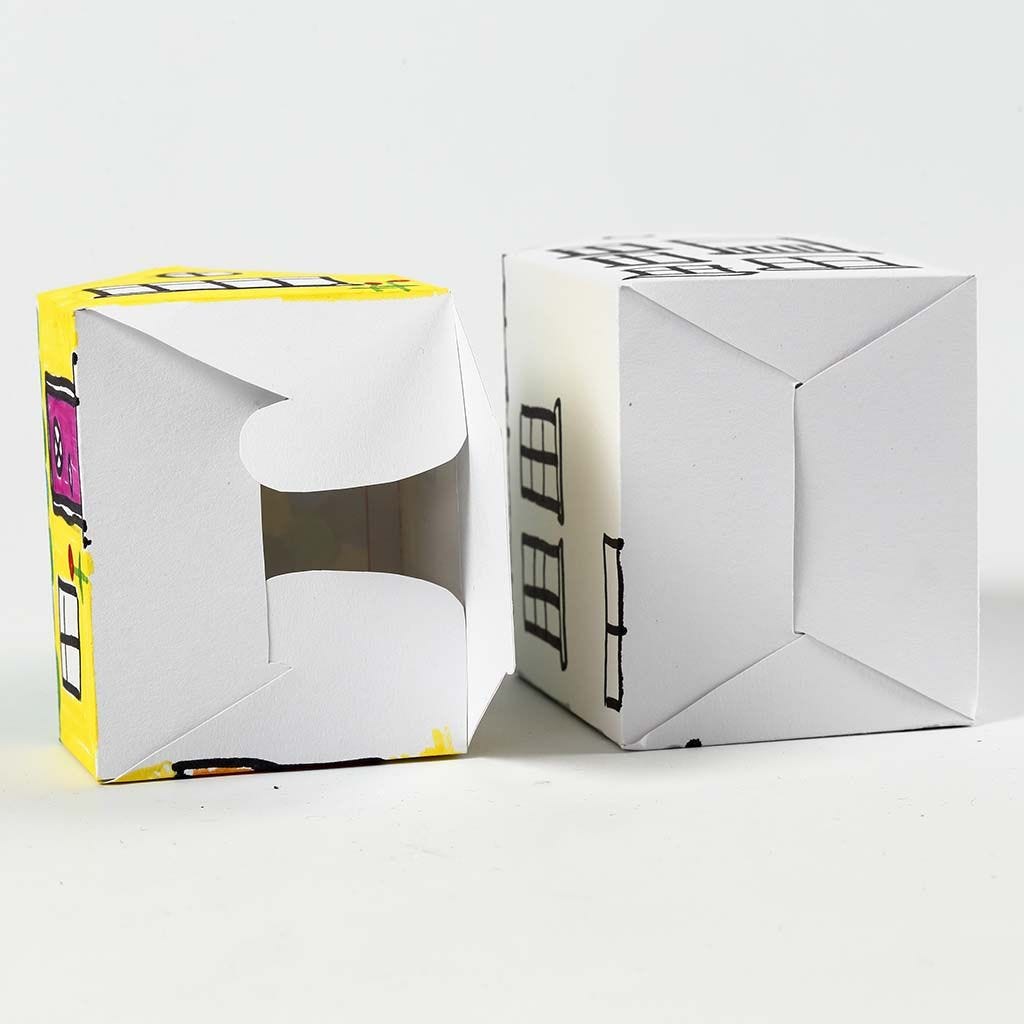 2
Assemble the house into shape and gather at the tabs (gable, roof, side). The bottom is closed without the use of tape. See photo.