A Cushion and a Shopping Bag with Transfer Print
A Cushion and a Shopping Bag with Transfer Print
Shopping bags decorated with prints, painted with Textile Color on transfer paper, then ironed on. Text is written on one bag. A photo is printed onto the transfer paper on the other. The handles are cut open, transforming a bag into cushion cover.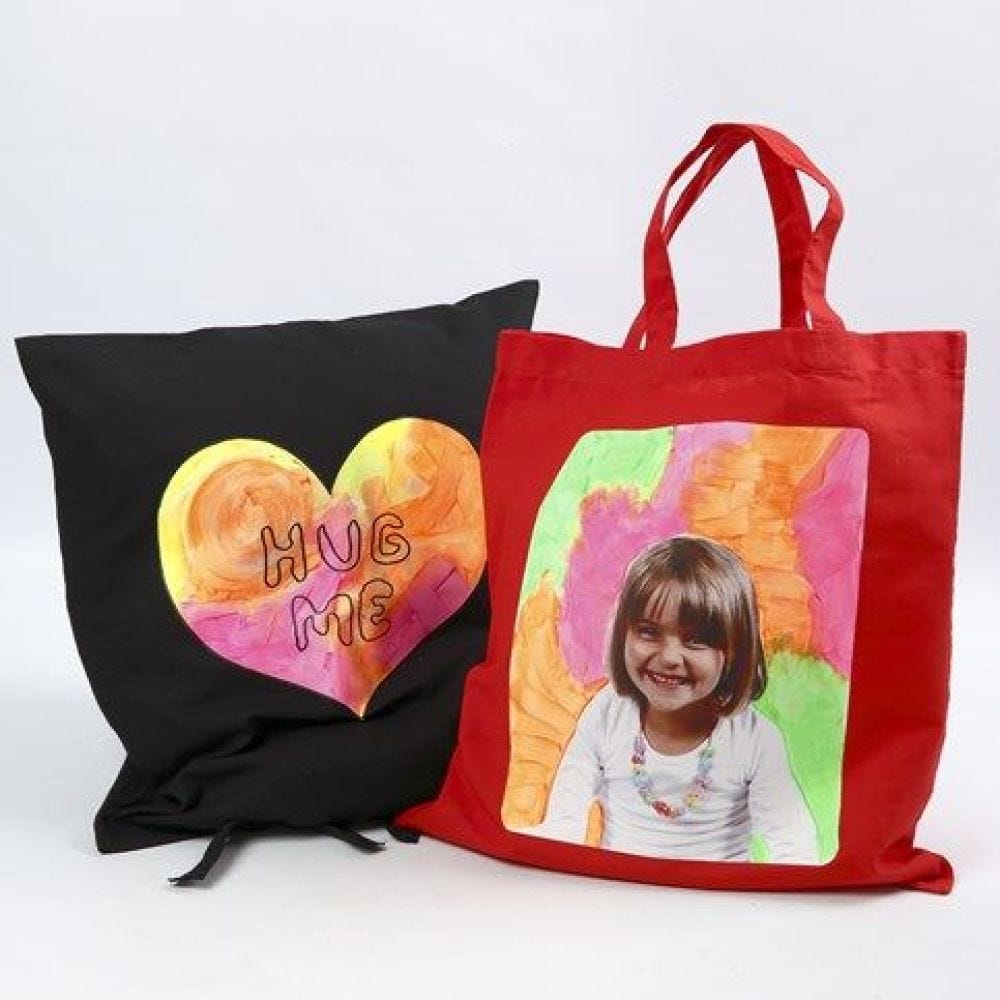 How to do it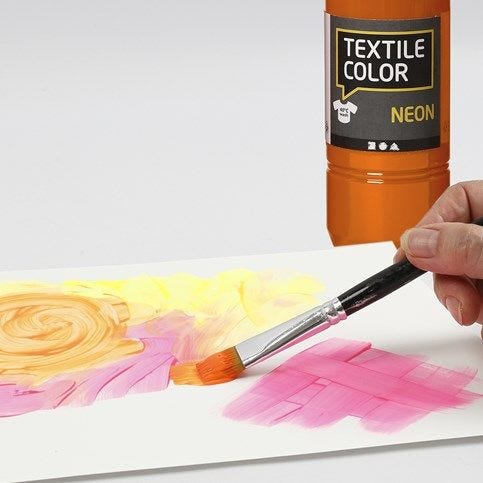 1.
Use your imagination and paint your randomly chosen design onto transfer paper using neon Textile Color paint. Allow to dry.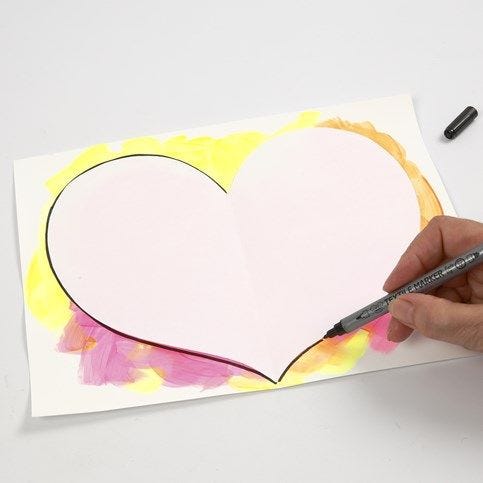 2.
Print and cut out the template, which is available as a separate PDF file for this idea. Draw the outline of the heart onto the coloured transfer paper.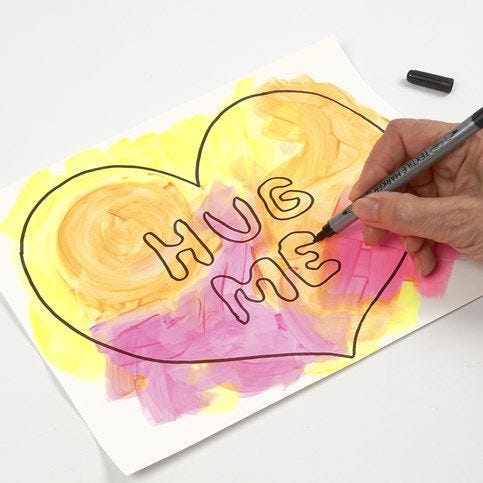 3.
Write text inside the heart with a black Textile Marker and cut out the heart.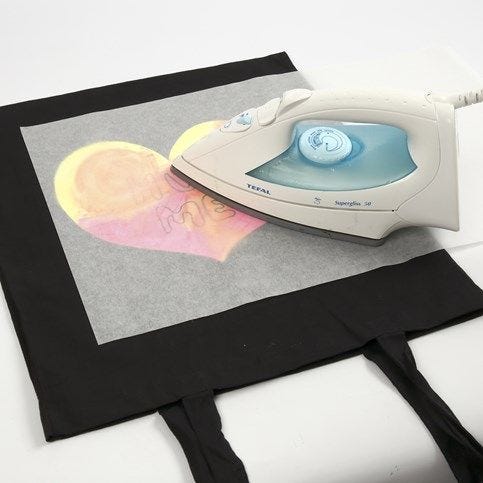 4.
Remove the protective layer on the back of the transfer paper and place the heart onto the shopping bag. Place baking paper on top and iron on the design. NB: don't use steam.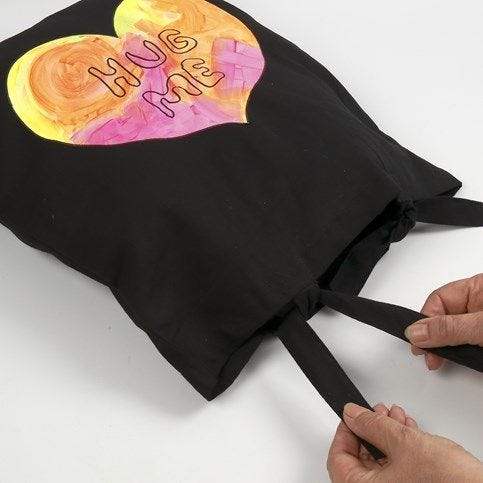 5.
Cut open the shopping bag handles in the middle for ribbons. Insert a stuffed pillow (40 x 40cm) inside the bag which is now transformed into a cushion cover. Tie the ribbons.
6.
A shopping bag: print a photo onto a piece of transfer paper and decorate it further with a coloured background. Use neon Textile Color paint. Now repeat step 4-5.