A cube-shaped Star from glittery Vivi Gade Paper Star Strips
A cube-shaped Star from glittery Vivi Gade Paper Star Strips
This cube-shaped star is made from Vivi Gade Paris paper star strips with glitter.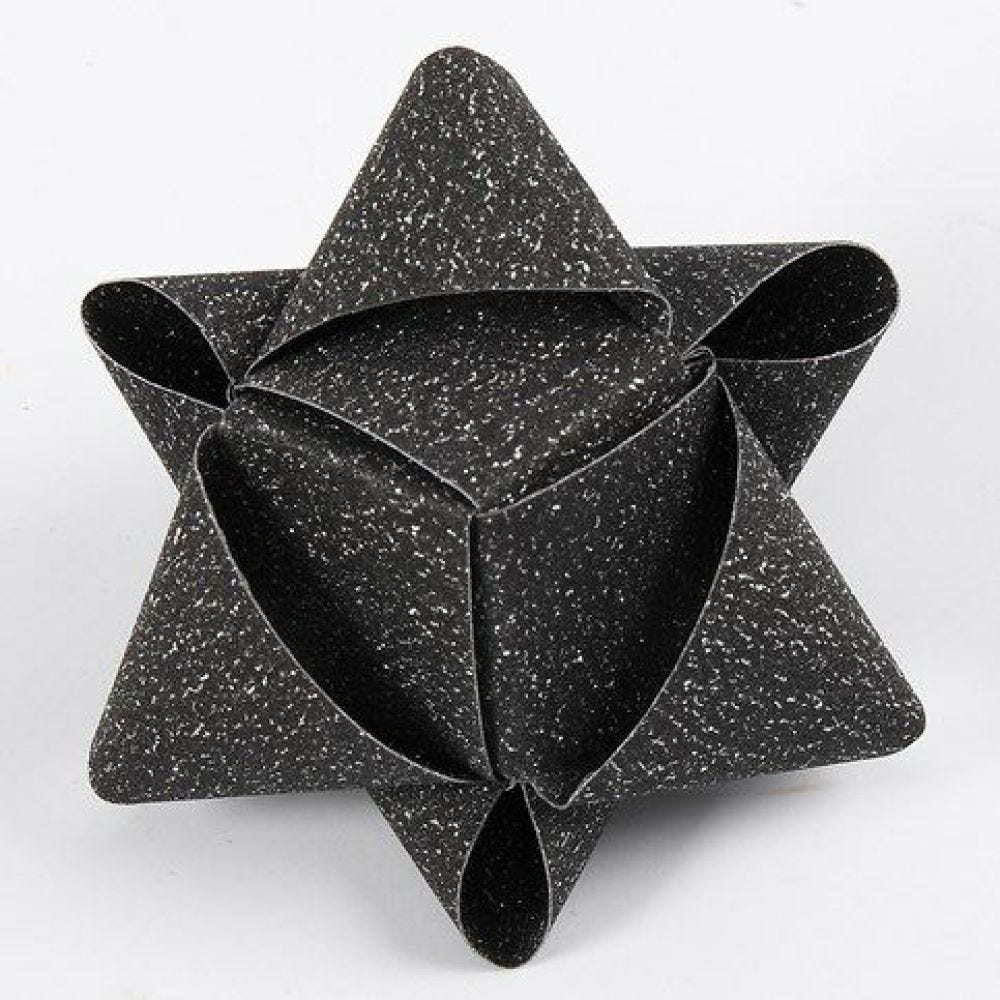 How to do it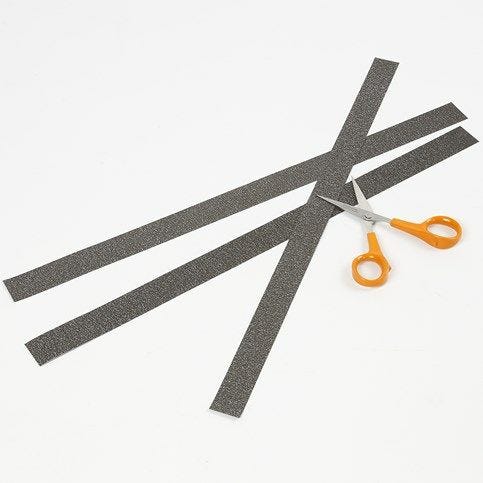 1.
Half two 2.5cm wide paper star strips. Now only use three of the four paper star strips.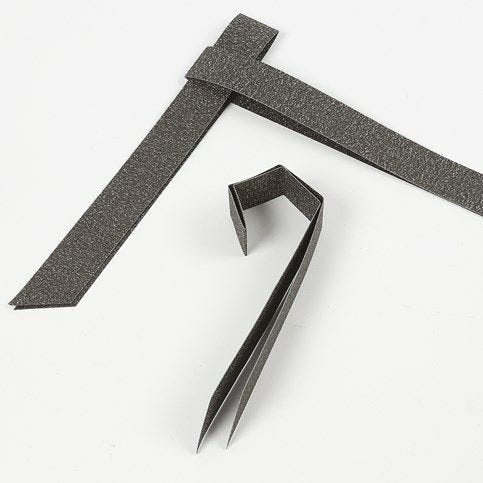 2.
Double over each of the three paper star strips and cut all the ends at an angle. Put a star strip around another star strip and fold it tightly three times around this star strip. This is illustrated in the picture. Repeat this process with the other two star strips.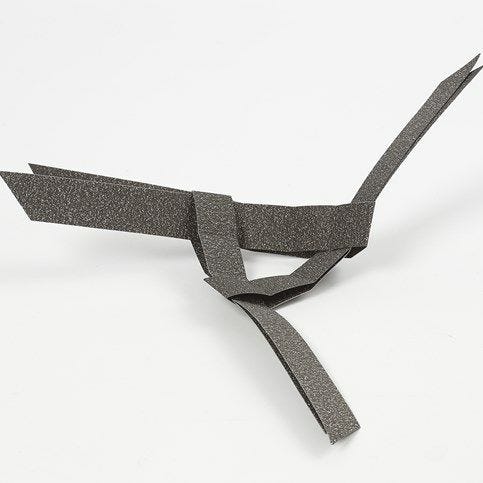 3.
Assemble the three paper star strips over and under each other, forming three double legs with a triangle in the middle.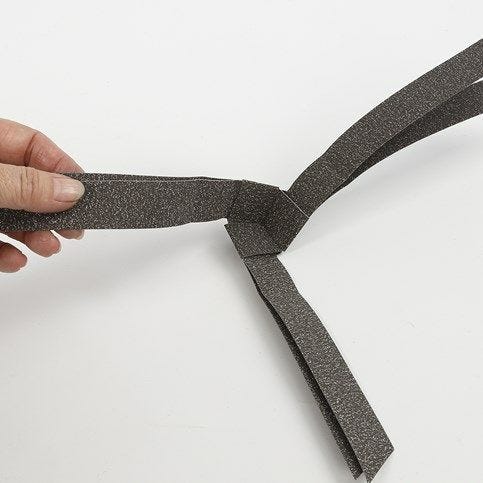 4.
Tighten, forming half of the cube.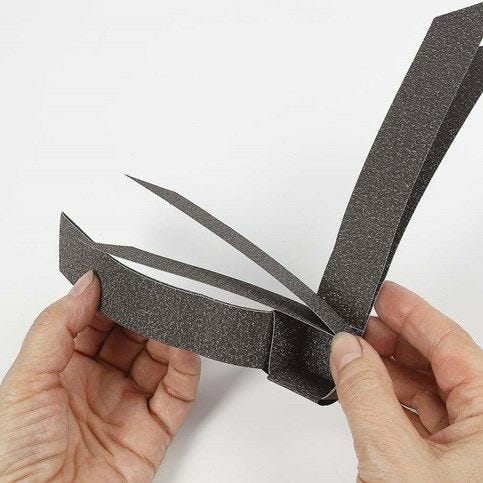 5.
Assembling and securing the cube: Place the closed corner at the back and fold the doubled-over paper strip from the right to the left. Fold down the middle doubled-over paper strip (towards you) and fold the left hand doubled-over paper strip to the right.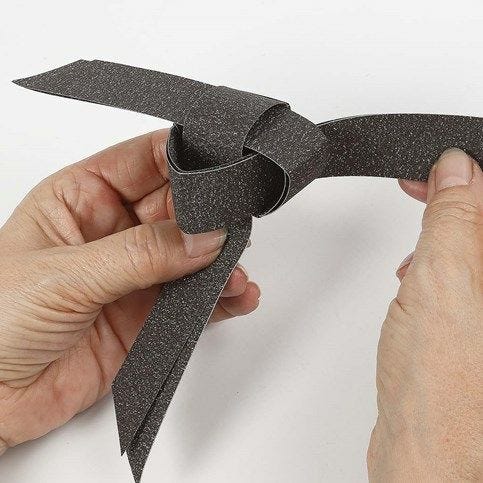 6.
Secure the cube by inserting the last doubled-over paper strip underneath the first doubled-over paper strip.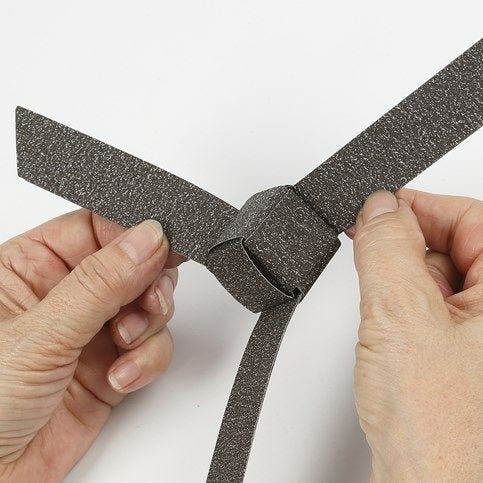 7.
Tighten all the paper strips, forming a distinct cube shape.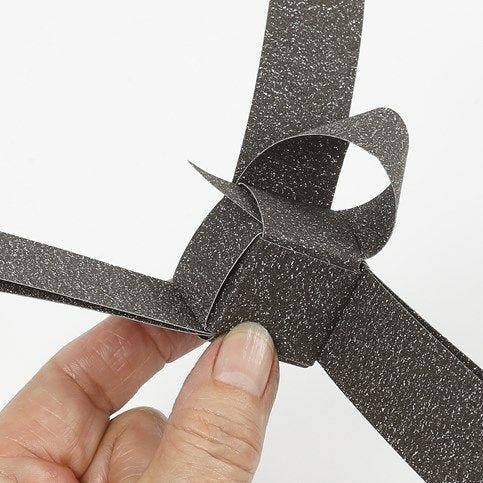 8.
Start the star's tips where you are holding it in this picture. Insert each of the front of all three pairs of strips through the opposite open side of the cube, forming a loose loop.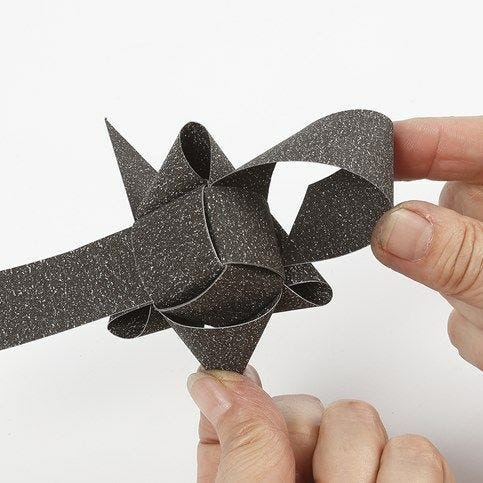 9.
Turn over and fold from the opposite side following the same process as in step 8. Trim the strips when all star tips are made.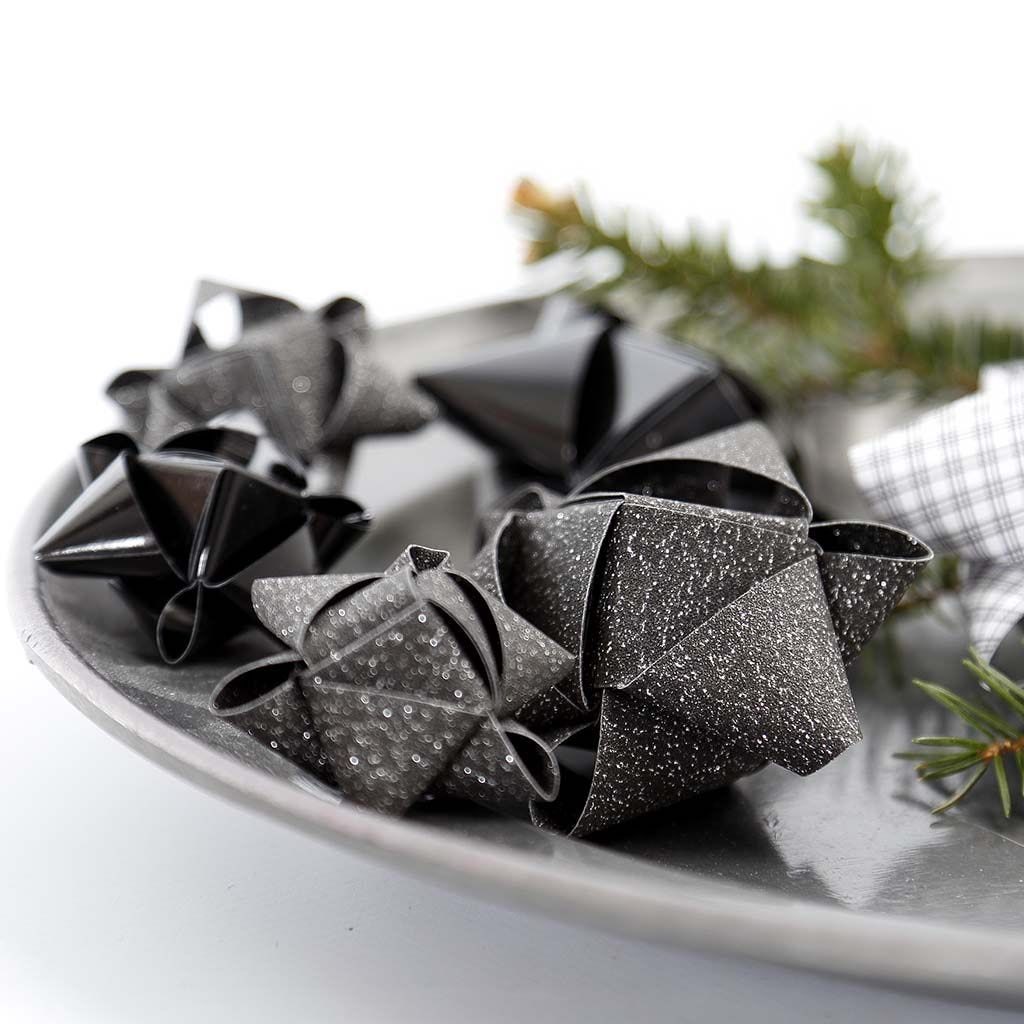 NB:
If you use the narrow paper strips for making a small star, do not cut these in half as instructed in step 1. Use the entire length of the paper strips.