A crocheted Wall Hanging in XL Manga Yarn
A crocheted Wall Hanging in XL Manga Yarn
A wall hanging crocheted as a square, attached to a stick. Use two balls of XL manga wool and No. 30 crochet hook. Find the pattern as an attached file for this idea.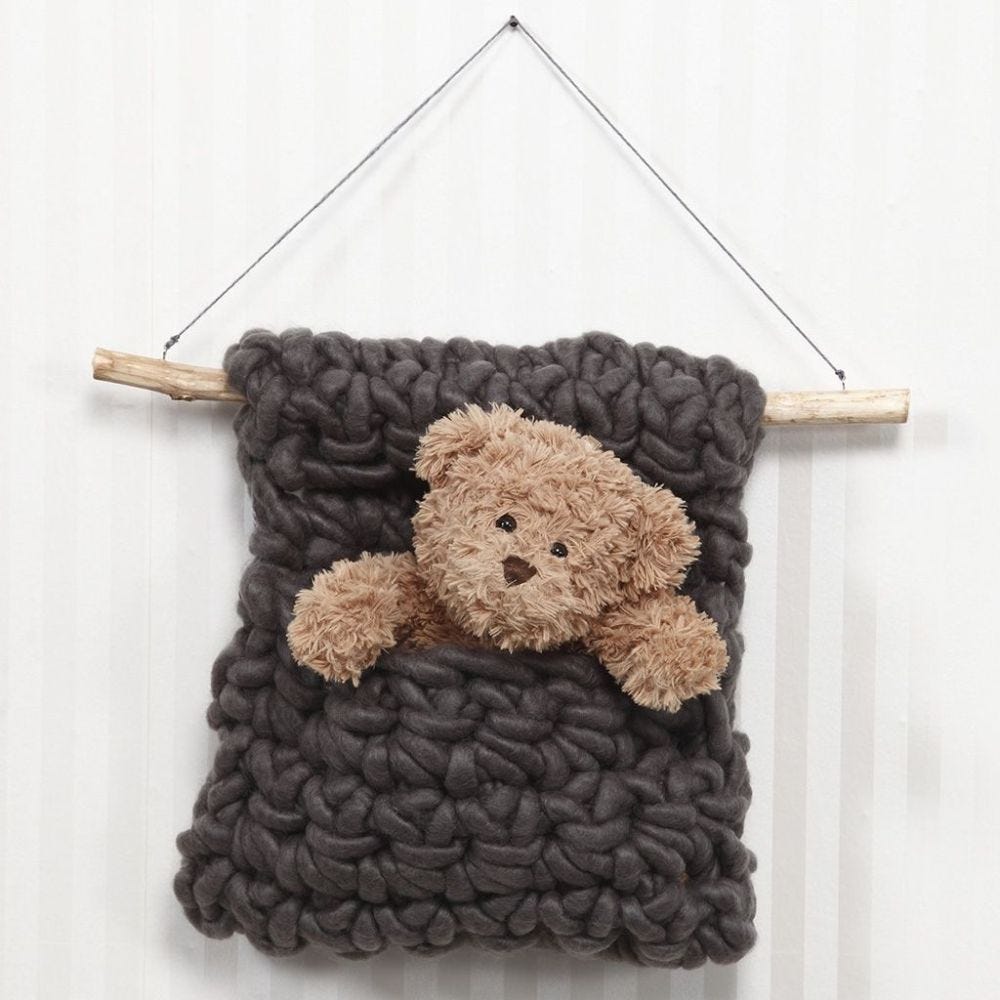 How to do it
1
Fold the top 8 cm around the stick. Fold the bottom up to the top.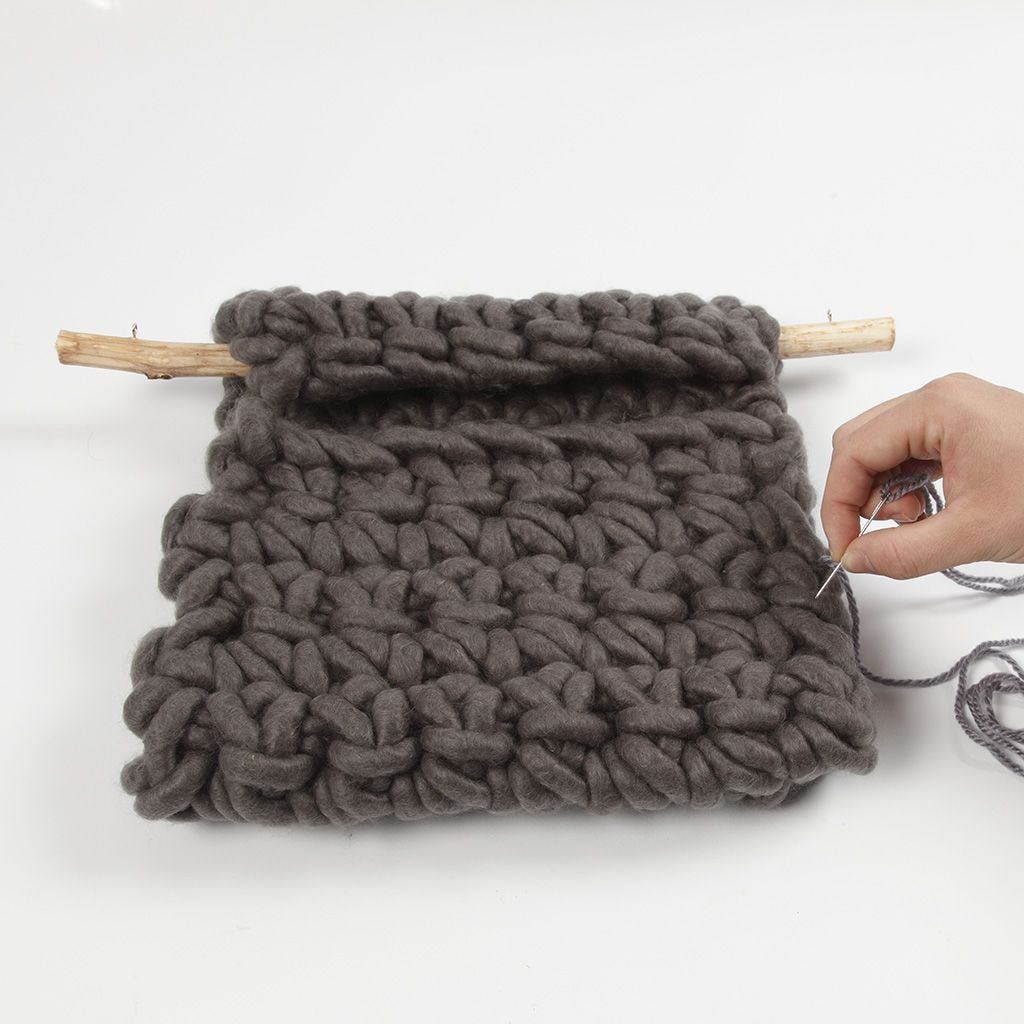 2
Sew the sides together and attach a string for hanging.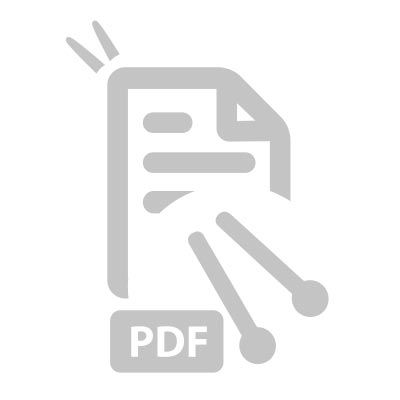 Attached file:
Download
Copyright © 2013-present Magento, Inc. All rights reserved.