A crocheted hair bobble with beads
Make your own hair accessories by threading beads onto Lurex gold yarn and then crocheting around a hair bobble.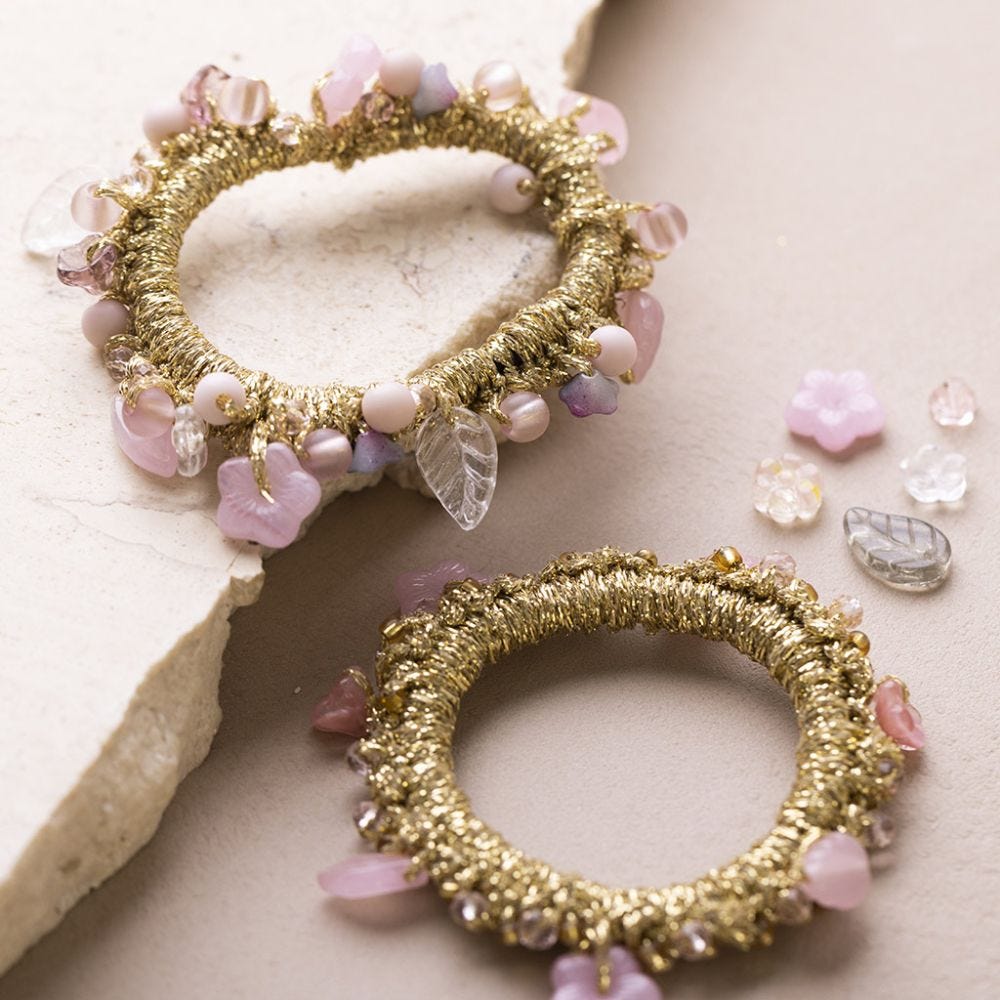 How to do it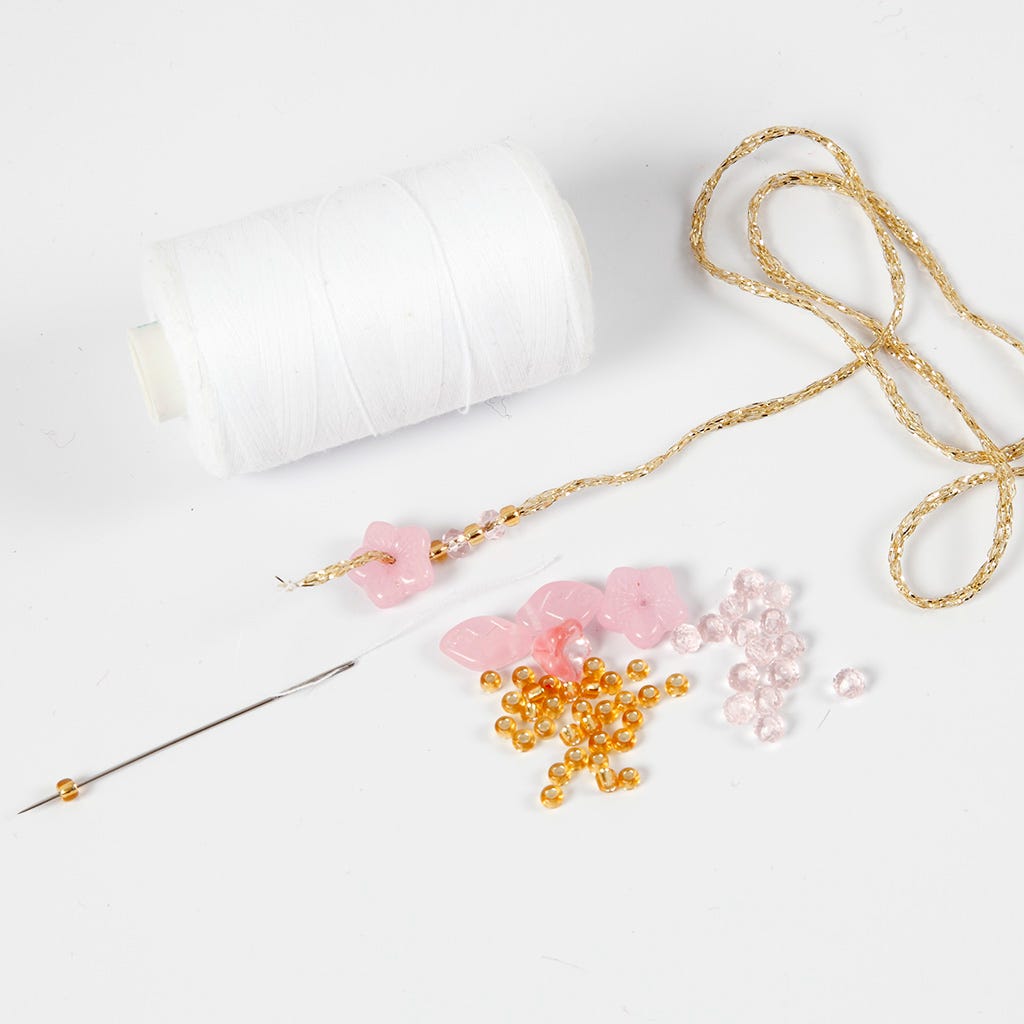 1
Tie a piece of sewing thread onto a piece of Lurex gold yarn. Thread the needle with sewing thread and thread the beads onto the needle. Push the beads onto the Lurex gold yarn. For this idea we have used 7 large beads with five small beads between each of the large beads.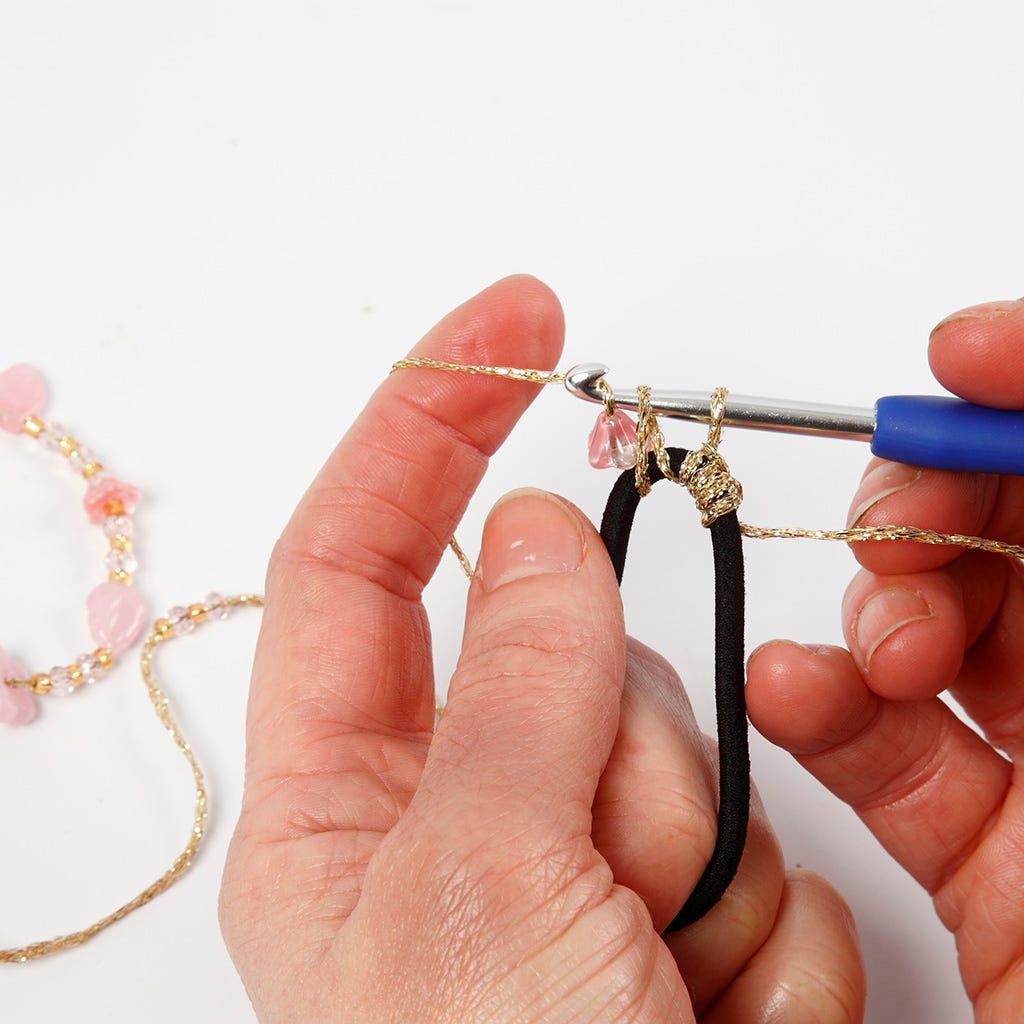 2
Crochet around the hair bobble with border stitches, crocheting two stitches between each bead. Make sure that the stitches are tight around the beads and also make sure to pull the stitches together as you are crocheting, so that the hair bobble is not visible between the stitches.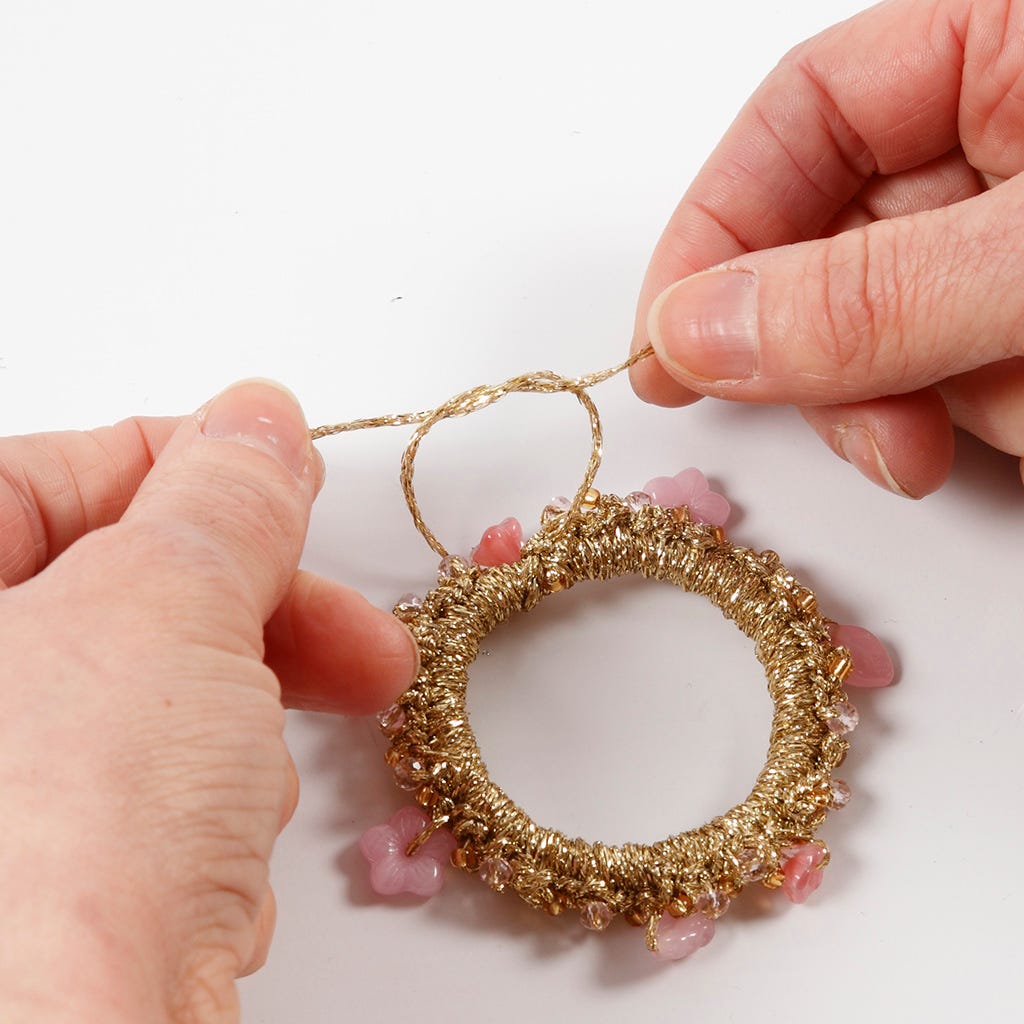 3
Once you have used all the threaded-on beads and you have crocheted all the way around the hair bobble, cut the Lurex gold yarn and pull the end through the stitch loop. Now tie the two ends together with a double knot and trim the ends.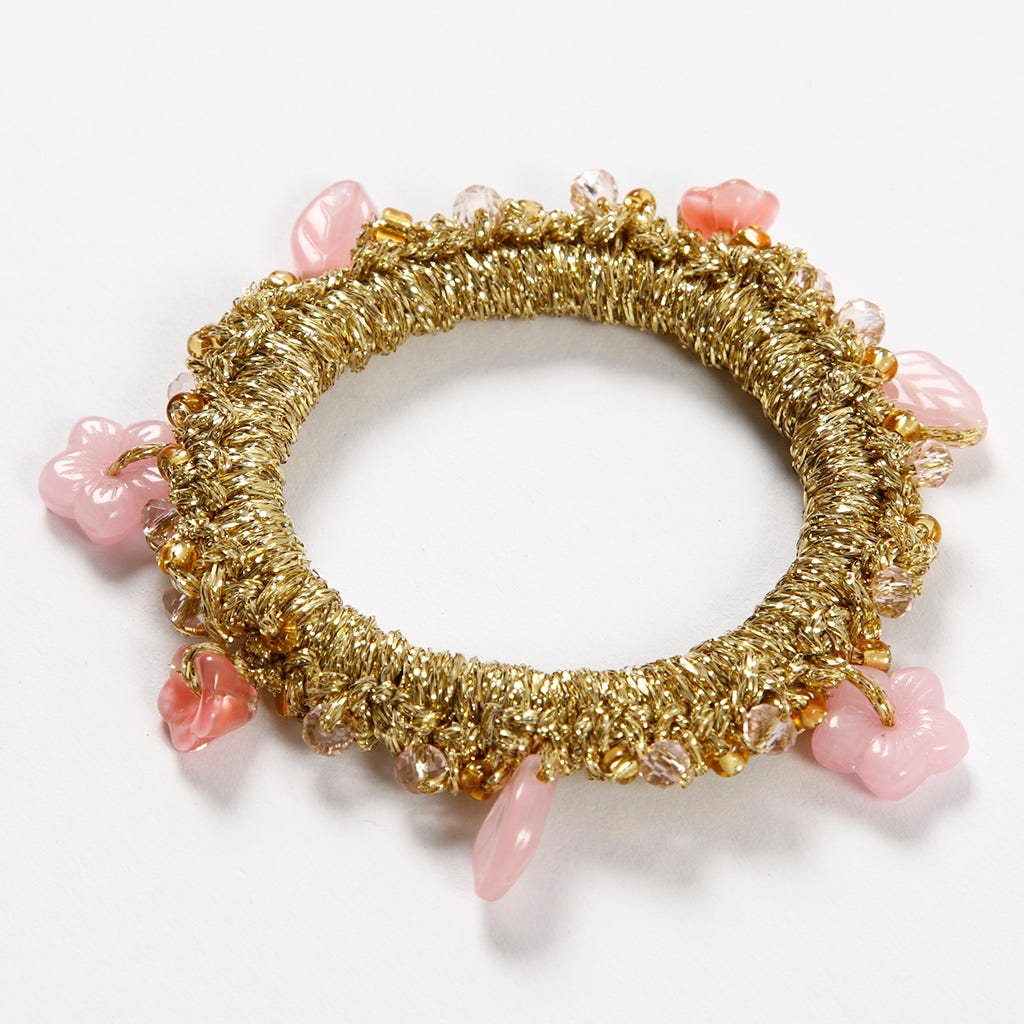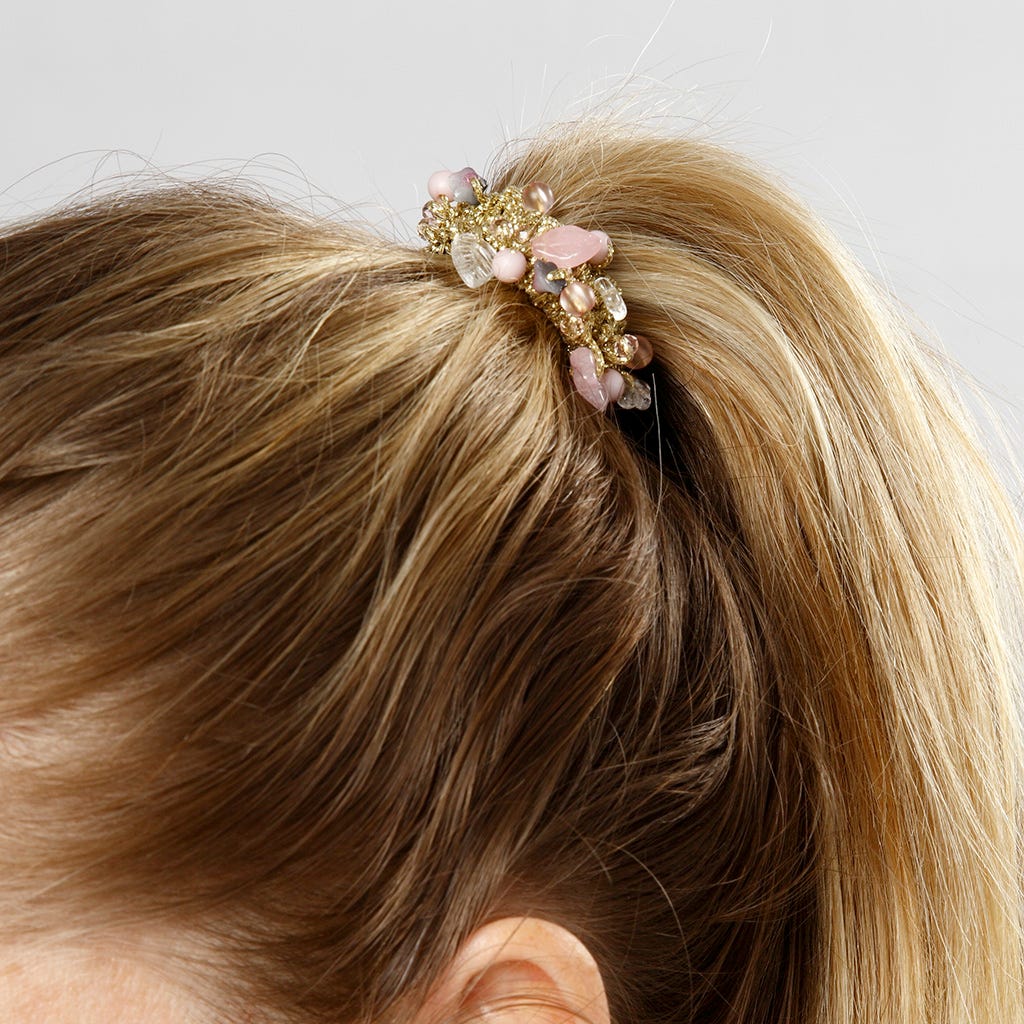 I'm shopping as
b2c incl. tax
b2b excl. tax
b2g excl. tax
Go back
I'm shopping as
Continue as guest
Copyright © 2013-present Magento, Inc. All rights reserved.