A Cone Christmas Tree placed over an LED Tealight
A Cone Christmas Tree placed over an LED Tealight
These Vivi Gade Christmas trees with a candle are self-assemble paper cones with small holes. They are assembled and placed upside down over a battery-powered LED tealight. How to do it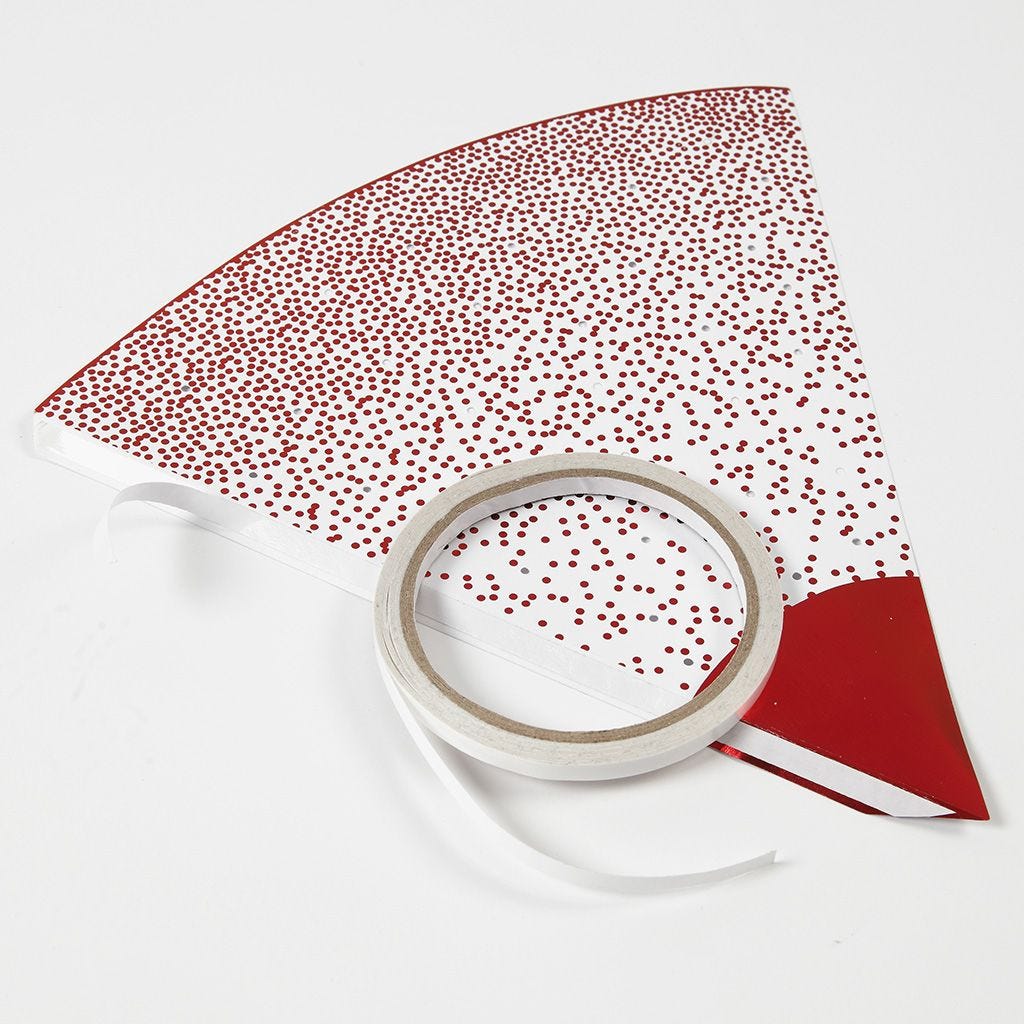 1
Make a fold at the cone's scored line (you may use a ruler) and attach double-sided adhesive tape on the fold. Assemble the cone.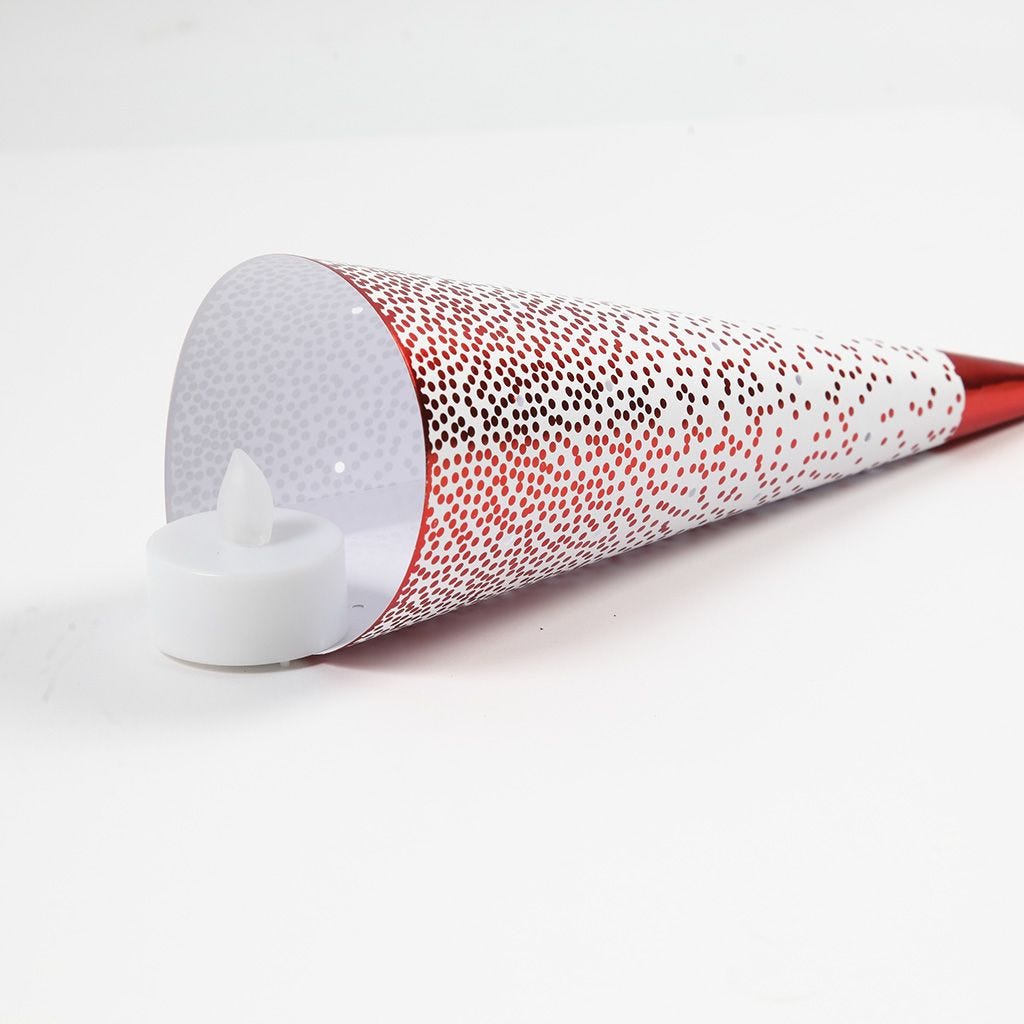 2
The cone forms an effective lampshade when placed upside down over a LED tealight.