This candlestick for long candles and the tea light candle holder are cast from Concrete craft in a transparent folding mould with score lines for folding.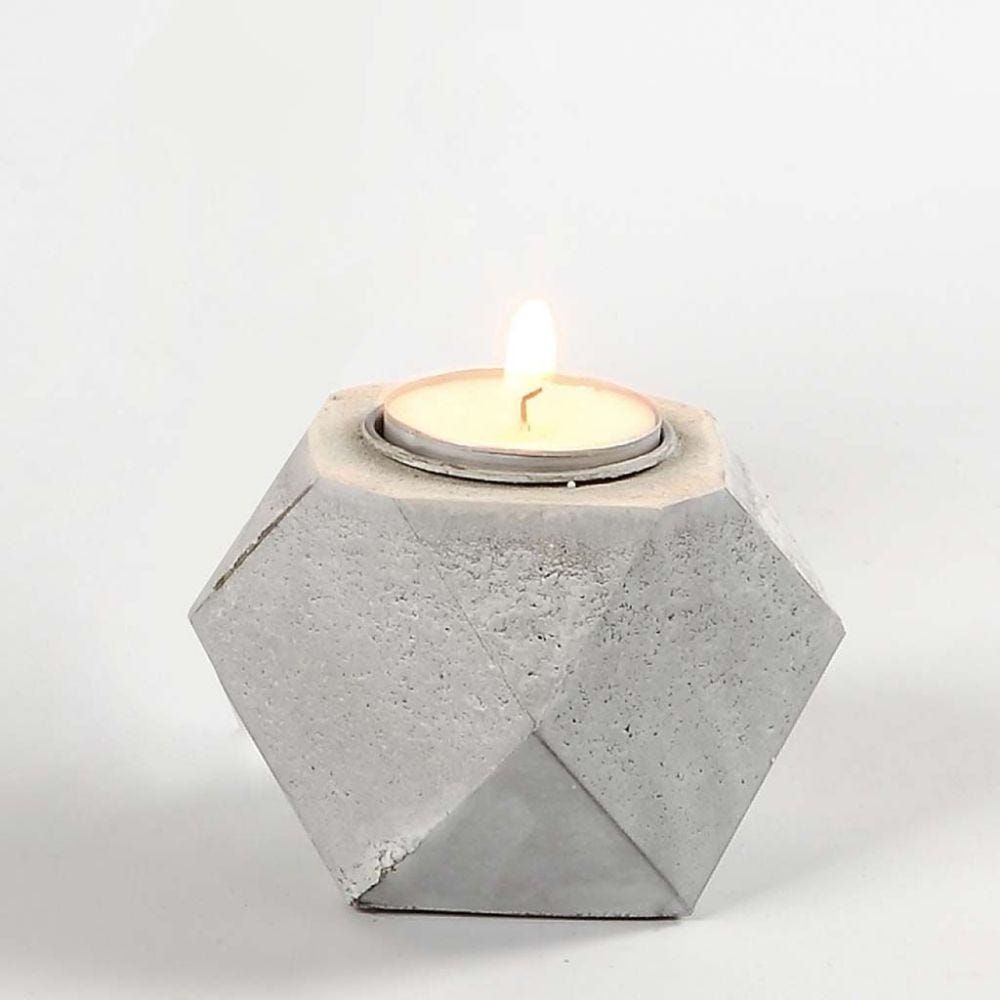 How to do it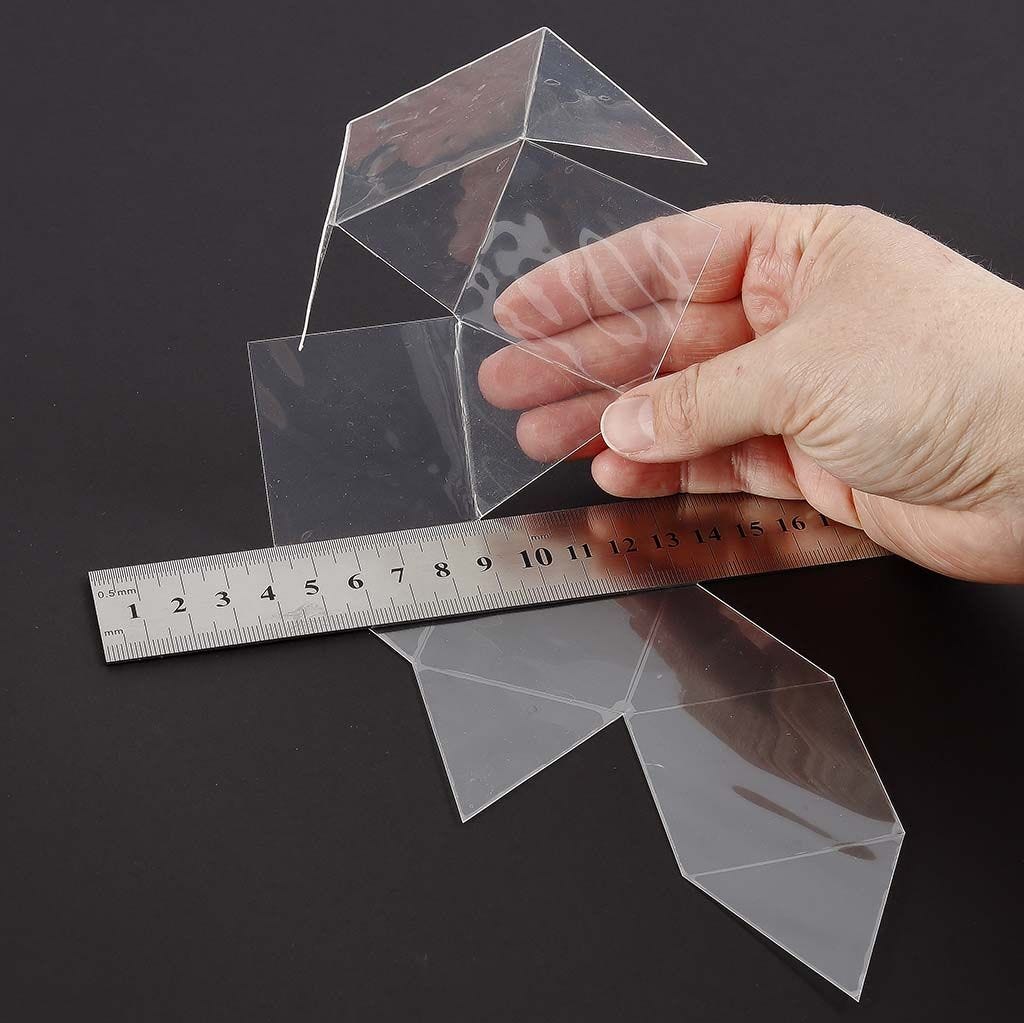 1
Fold the folding mould along the scored lines. You may use a ruler.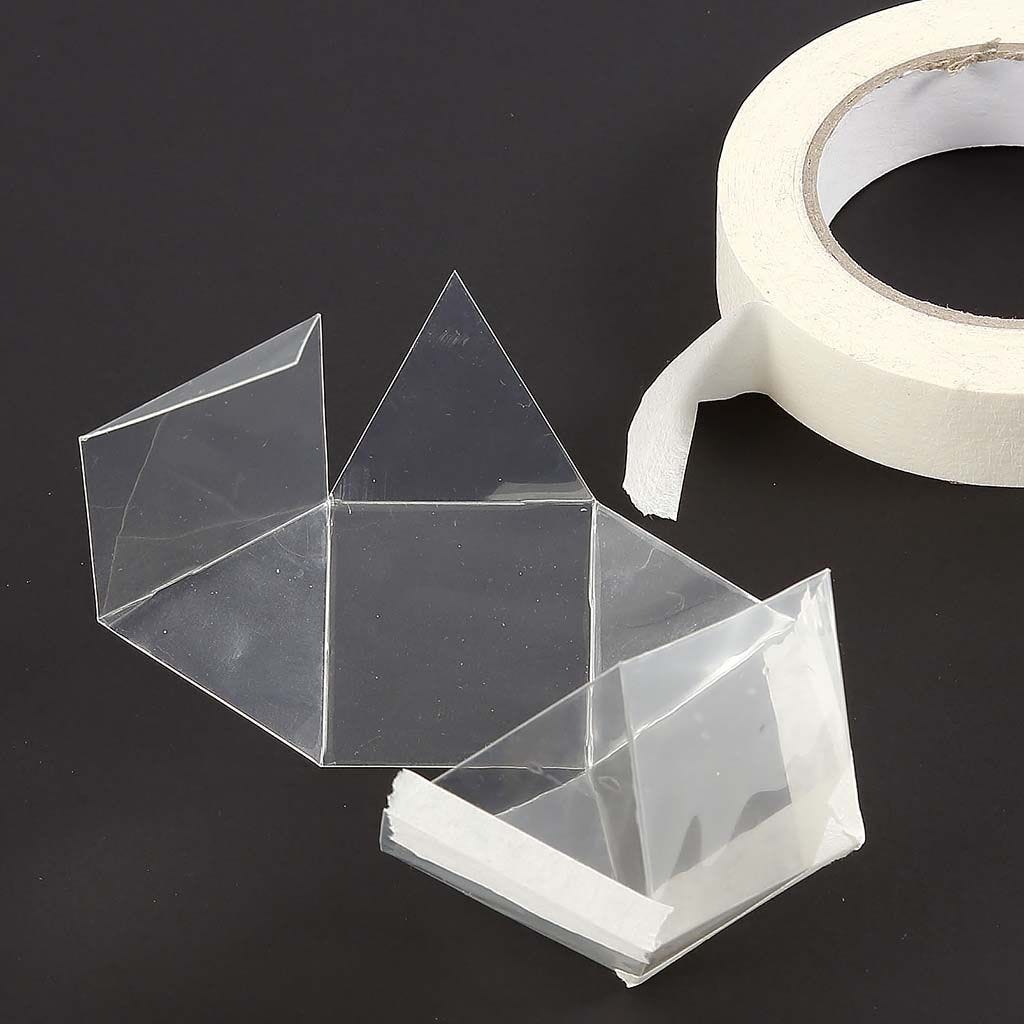 2
Seal the joints together with masking tape.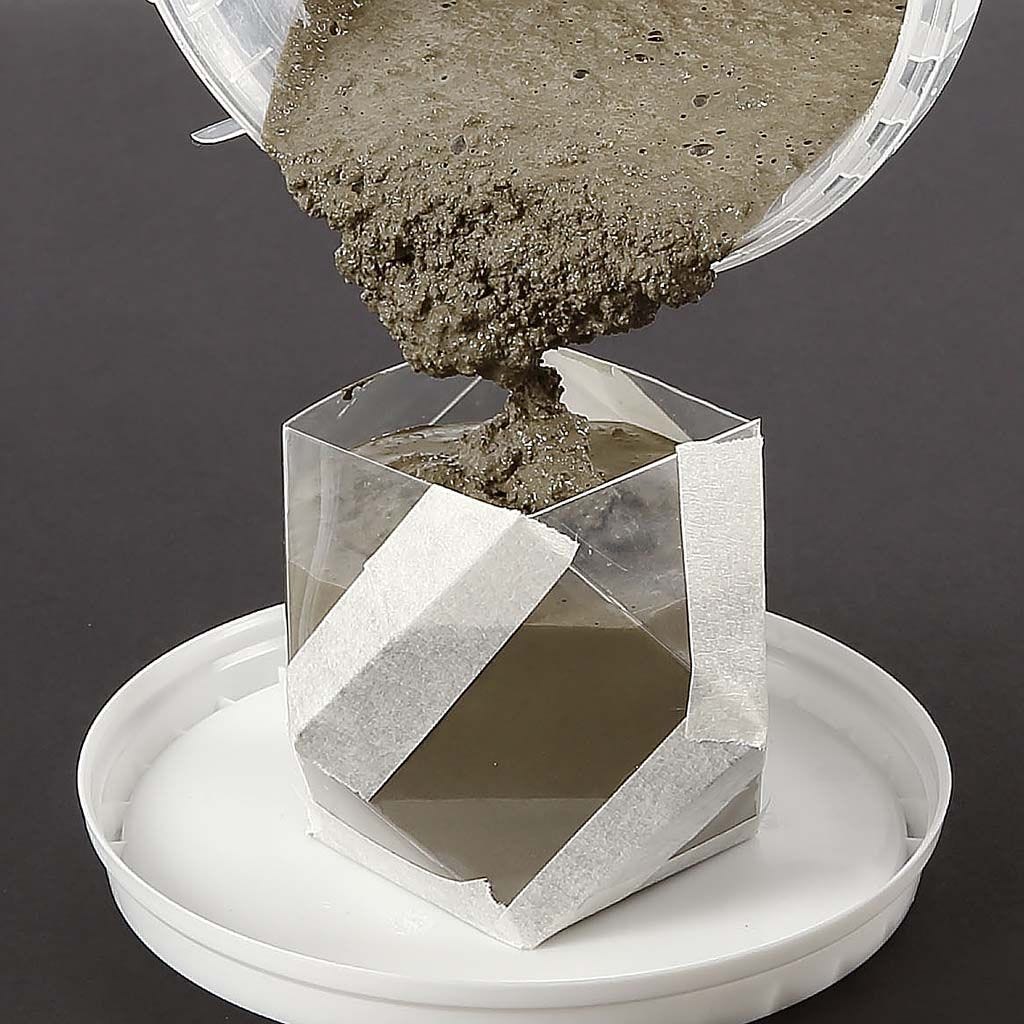 3
Protect the surface and place the mould on top. You may use the Concrete craft bucket lid for this. Mix concrete and water according to the recommended ratio indicated on the Concrete craft bucket and pour the mixture into the mould.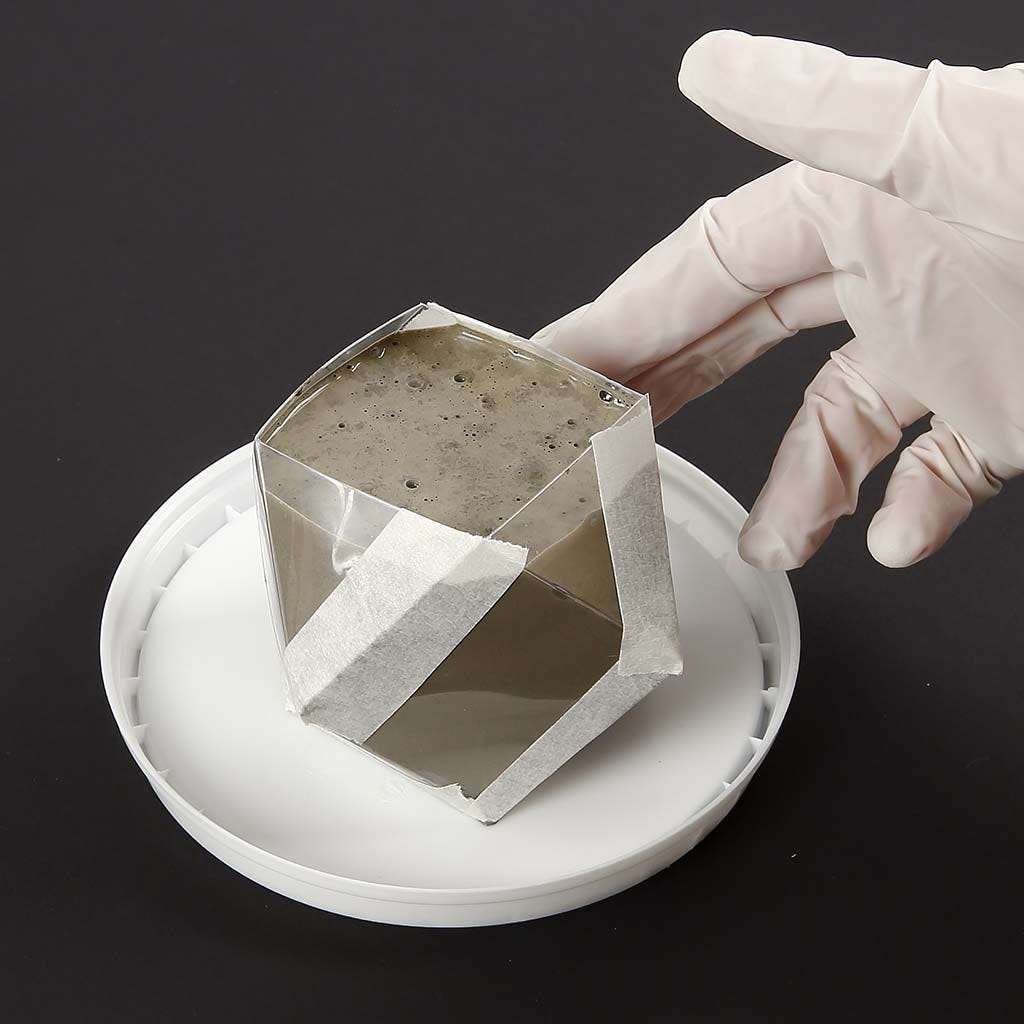 4
Tap the sides of the mould lightly with your fingers until air bubbles appear in the surface of the concrete mix.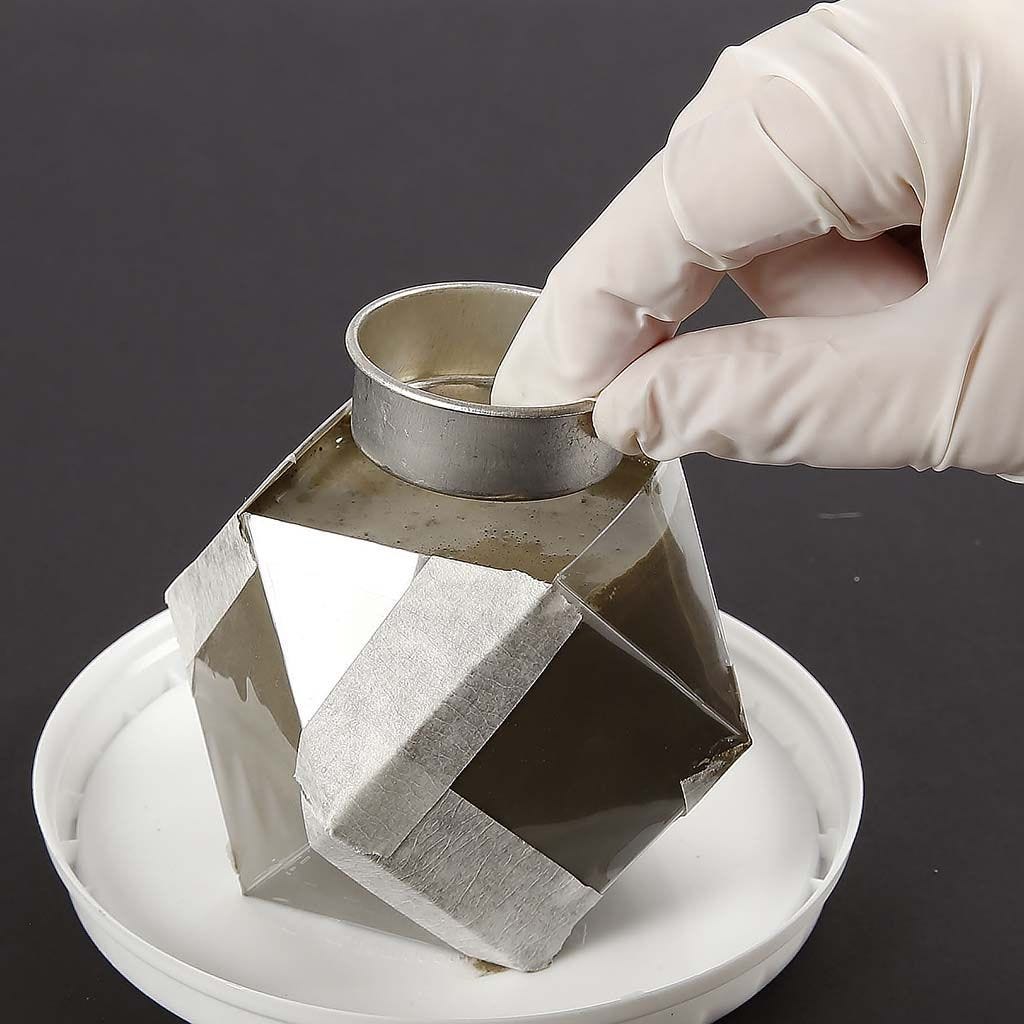 5
Push a candle holder for tea lights into the middle of the liquid concrete in the mould.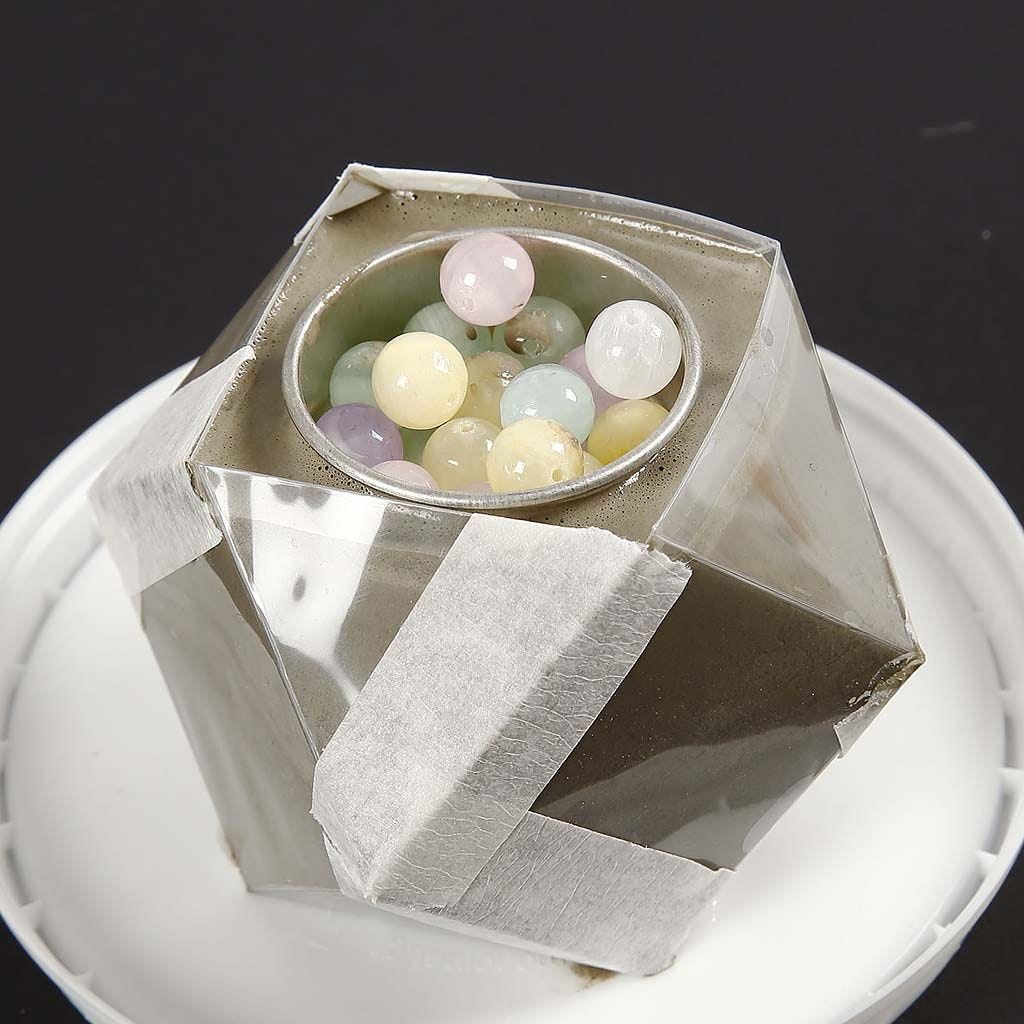 6
Fill the tea light holder with small items (for example pebbles), to prevent it from being pushed upwards when hardening. Follow the drying time recommended on the Concrete craft bucket. Cut the masking tape to reuse the mould, and release the moulded shape.